Much Ado About Stuffing
Happy Stuffing Day! Stuffing is the simple, underrated side-dish to a classic Christmas dinner that is so often overlooked as an essential component to your meal. But why?
Stuffing's a lot more enjoyable & comes in a lot more variations & flavours than sprouts, so why has it not gained a regular spot on the Sunday lunch table? Here, we take a look at the history of stuffing, and give you the perfect simple stuffing recipe to prepare on this most sacred of days.
The History of Stuffing
According to the Wall Street Journal, the earliest version of stuffing was found on a 3,700-year-old clay tablet dug up from Iraq which contained a recipe for 'a roasted bird accompanied by a side dish of specially flavoured soft bread'. It gained popularity amongst the Ancient Romans, who were known to be avid stuffers, stuffing pigs with small birds and laying what we believe is the groundwork behind the 'stuffing your meat with stuffing' debate. Even our fellow Americans have long appreciated the greatness of stuffing on their dinner tables with it making an appearance at the first Thanksgiving dinner in 1621 .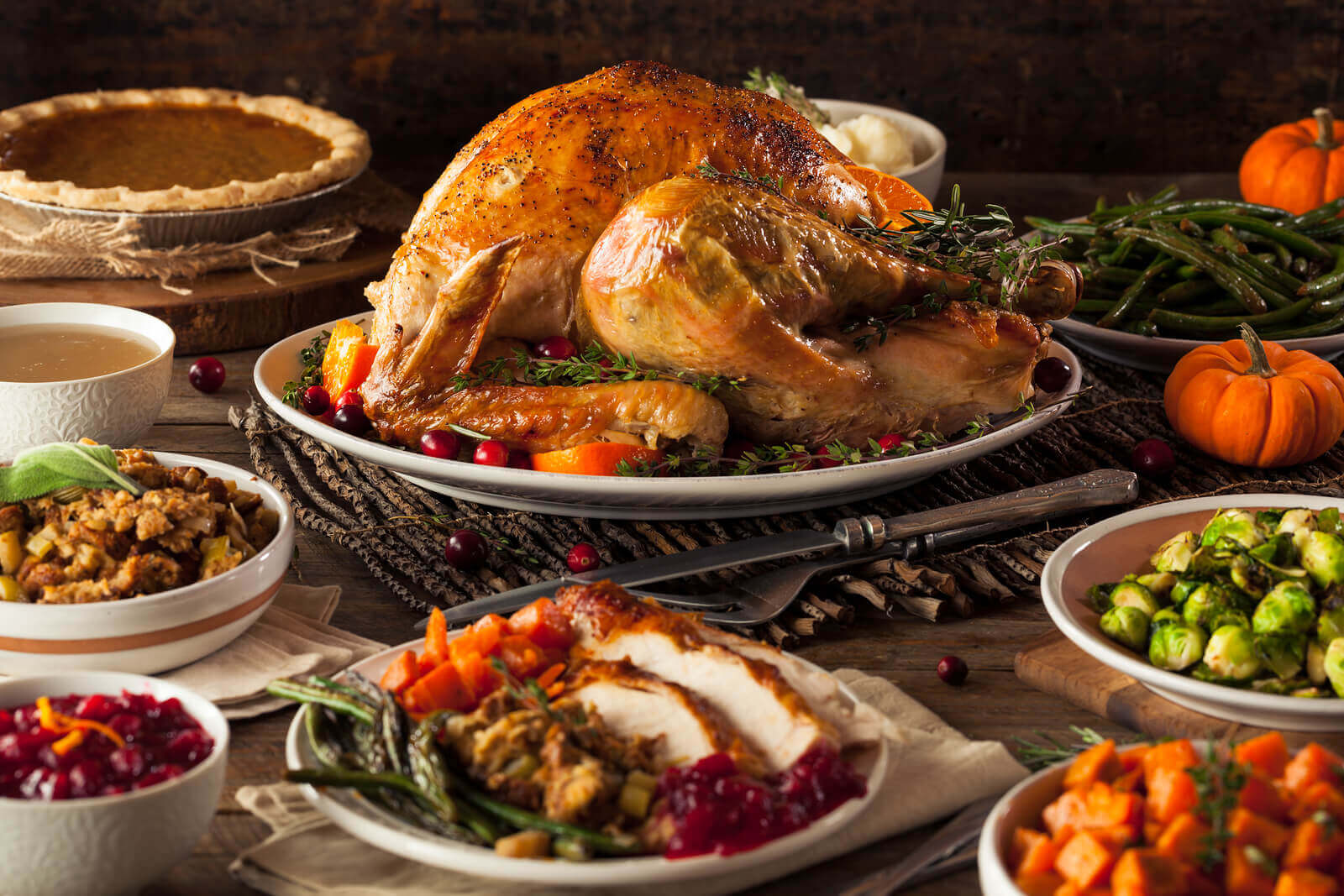 Why Stuffing Really is a Game Changer
So, we all know the classic packs of Paxo stuffing; the sage and onion stuffing packs that usually get sprawled onto a baking tray or rolled into balls, where little thought or care has gone into the process. But, even the simpler of stuffing recipes are quick, tasty and can even be prepared the night before; so, we say that box of Paxo gathering dust in your cupboard needs to be thrown out in favour of our stuffing recipe
Our Stuffing Recipe
With Christmas tomorrow, this is the perfect time to start your stuffing preparation with our simple sausage, apple and cranberry stuffing recipe with the method below!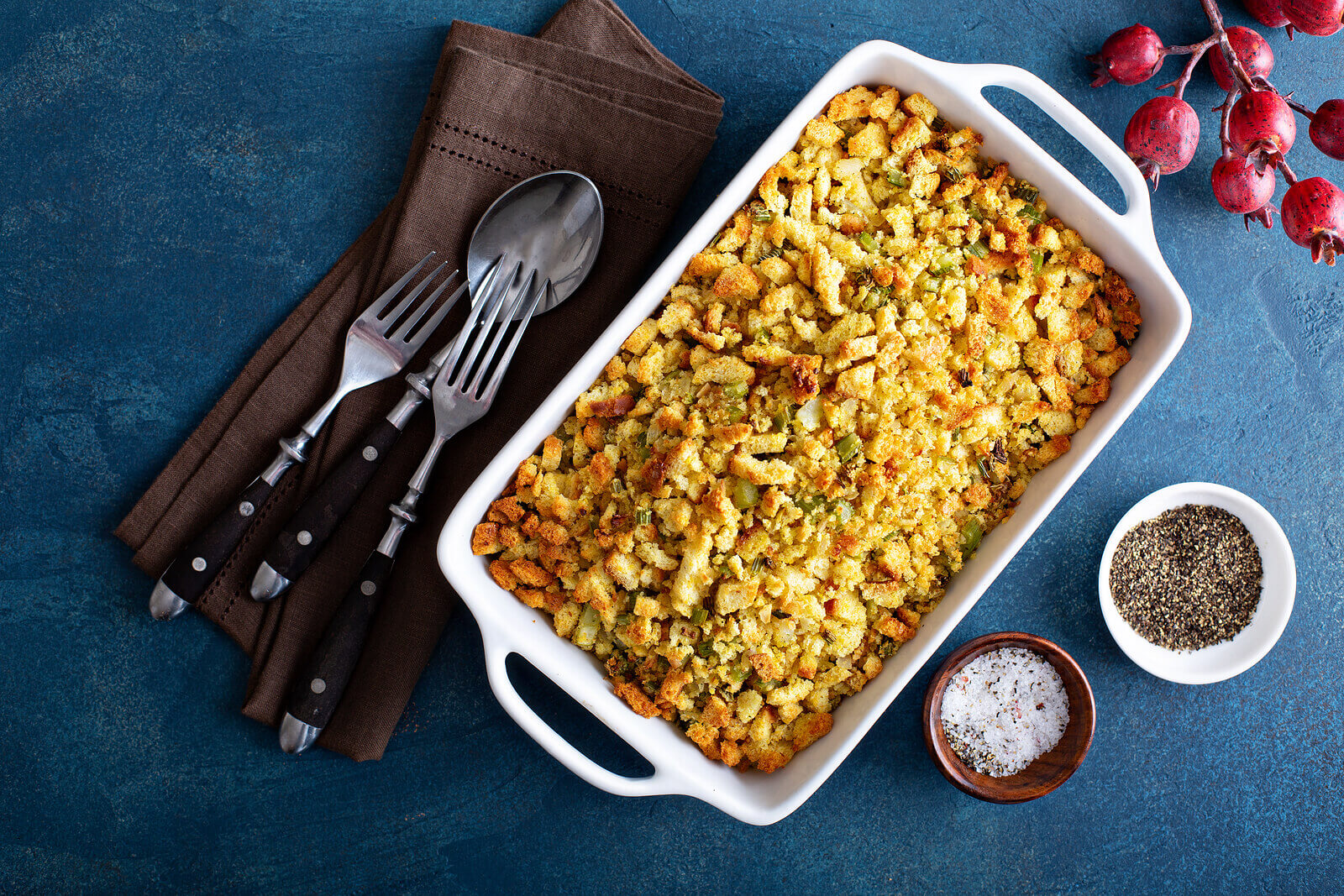 Ingredients
1 onion peeled and roughly chopped
240g cranberries dried
2 slices white bread, blended to chunky breadcrumbs
400g sausage/mince-meat
1 egg
1 apple, cored and chopped
4 sage leaves sliced
1tsp mixed spice
Salt and Pepper to taste
Butter for frying
Optional
1 tsp cinnamon
1 tsp dried rosemary
a handful of walnuts/hazelnuts/pistachios for a nutty flavour
Method
Preheat the oven to 180c/ gas/fan mark 6. Lightly grease a baking tray dish.
In a large frying pan, cook the onions over medium heat in butter or oil stirring and breaking up any large lumps of sausage meat until evenly browned. Add the apples a few minutes in to allow them to soften slightly. **
Add the rest of the ingredients to the frying pan to allow the bread to soak up all the juice.
Let the mixture cool. * Beat the egg into the mixture before rolling the stuffing tightly into balls covered with tin foil, twisting the ends of the tin foil to seal. Alternatively, spread the mixture evenly along the baking tray. Cook in the preheated oven for 30 minutes or until crispy on the surface.
*If you are cooking overnight, you can now cover and chill the mixture up to a day before cooking.
**If adding nuts, add these now too!
Let us know what you think!