How to make your own vegan Brunch condiments
Ever wondered how they make those delicious sauces at your favourite meat-free spots? Bruncher has got you covered, with a round-up of the easiest and tastiest brunch condiments that you can make from the comfort of your own kitchen. Bon Appetit!
Peanut Butter Dip
For those with a sweet tooth, this peanut butter dip is the crunchy yet smooth goodness you're looking for. Spread over waffles and pancakes, or for a healthier version, cut apples and bananas into wedges, drizzle them in syrup and use it as a dipping sauce. It's packed with protein and pairs well with either savoury or sweet dishes, so you can reuse it time and time again. Better still, it can be made with just three ingredients.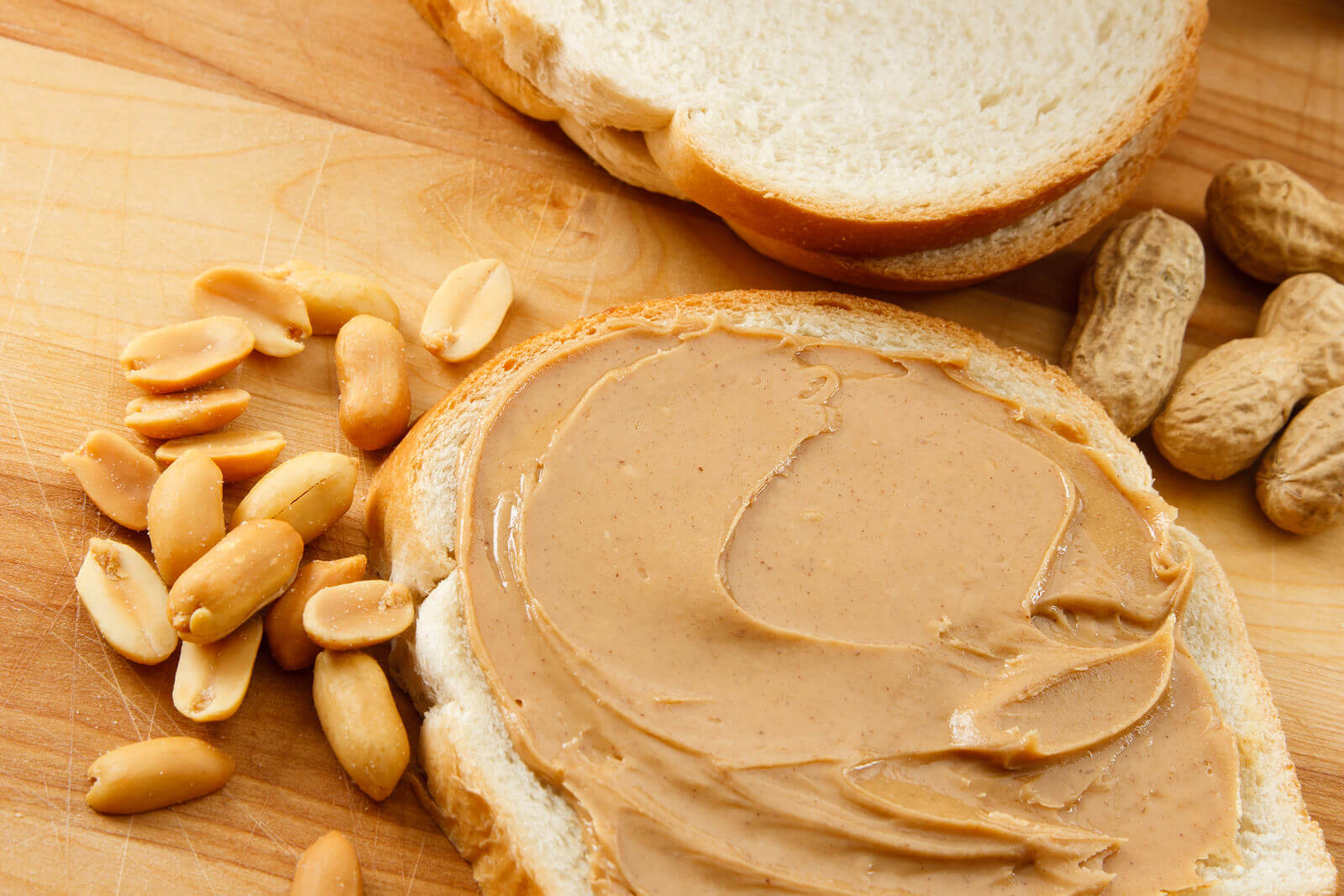 You'll need:
1 tbsp peanut butter
1 tbsp dairy-free yoghurt
1 ½ tsp maple syrup

Simply combine the ingredients thoroughly in a mixing bowl and you're good to go!
Sriracha
A staple of any Brunch establishment, sriracha is a spicy Thai sauce and is best when smothered over a breakfast sandwich. Homegrown versions are just as good too, so why not rustle up your own version – it's simple, tasty and wallet-friendly, plus vegan and gluten-free. Buy a 250ml bottle to keep future sauces in (or reuse older condiment bottles).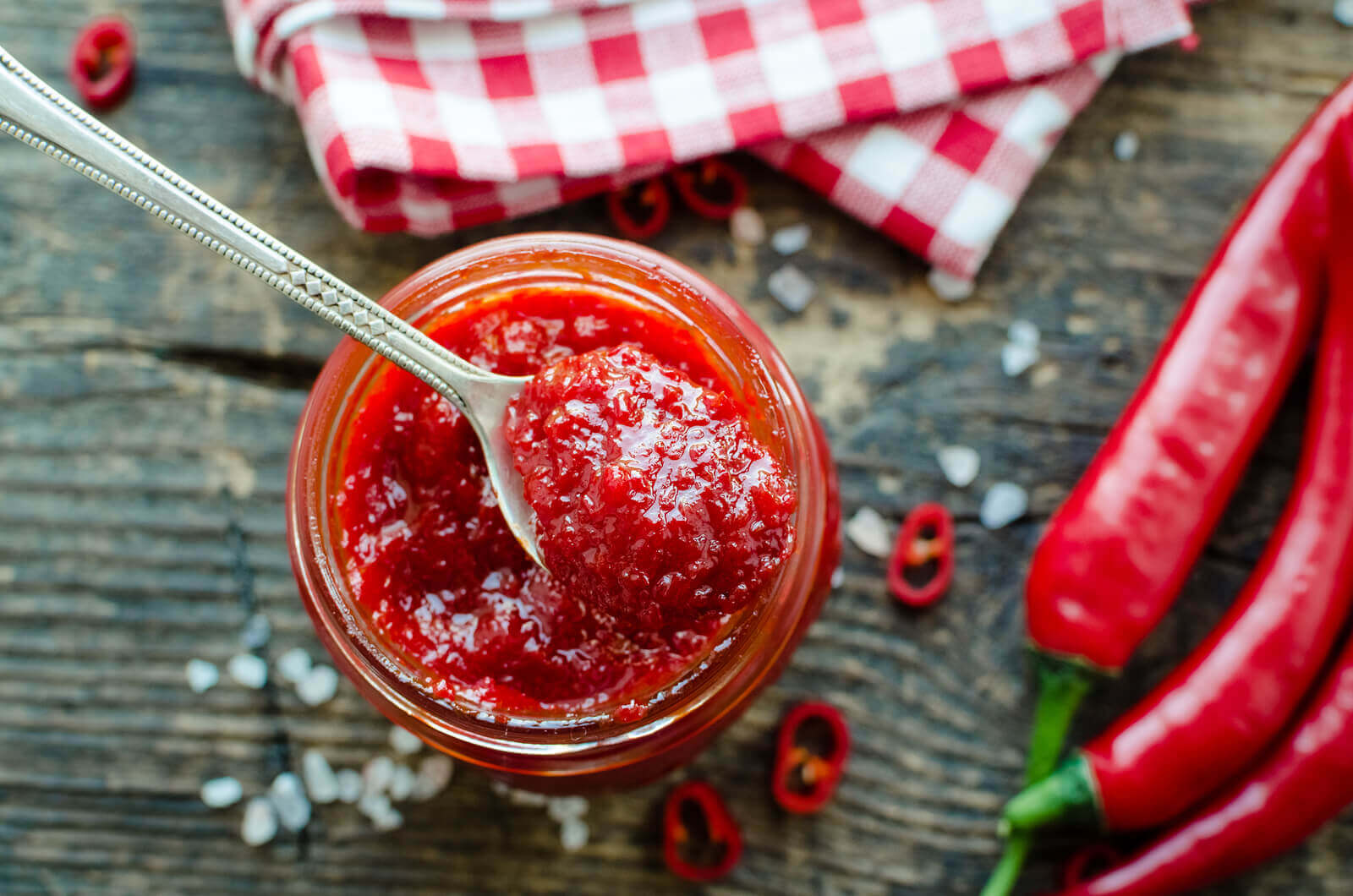 You'll need:
150g red chillies
100g red peppers
2 cloves of garlic
1 tsp salt
1 tbsp rice vinegar
Pinch of brown sugar

Chop the chillies and peppers finely and peel the garlic.
Add to a blender and whizz, adding salt and sugar
Leave to ferment for 4-5 days (stirring daily)
On the last day, whizz until smooth and strain to remove any seeds
Pour into a pan with the rice vinegar, boiling until thickened. Leave it to cool.
Add seasonings to taste.

It's a fairly time-consuming method but definitely worth the wait. Double the ingredients to get two bottlefuls and keep in the fridge for up to a month!

Almond butter
This one could not be any easier: you'll just need almonds, almonds and more almonds. It's much healthier than regular butter or margarine plus it's a tasty alternative to slather on toast. It can be stored in the fridge for a month, too! Who needs all those preservatives and additives anyway?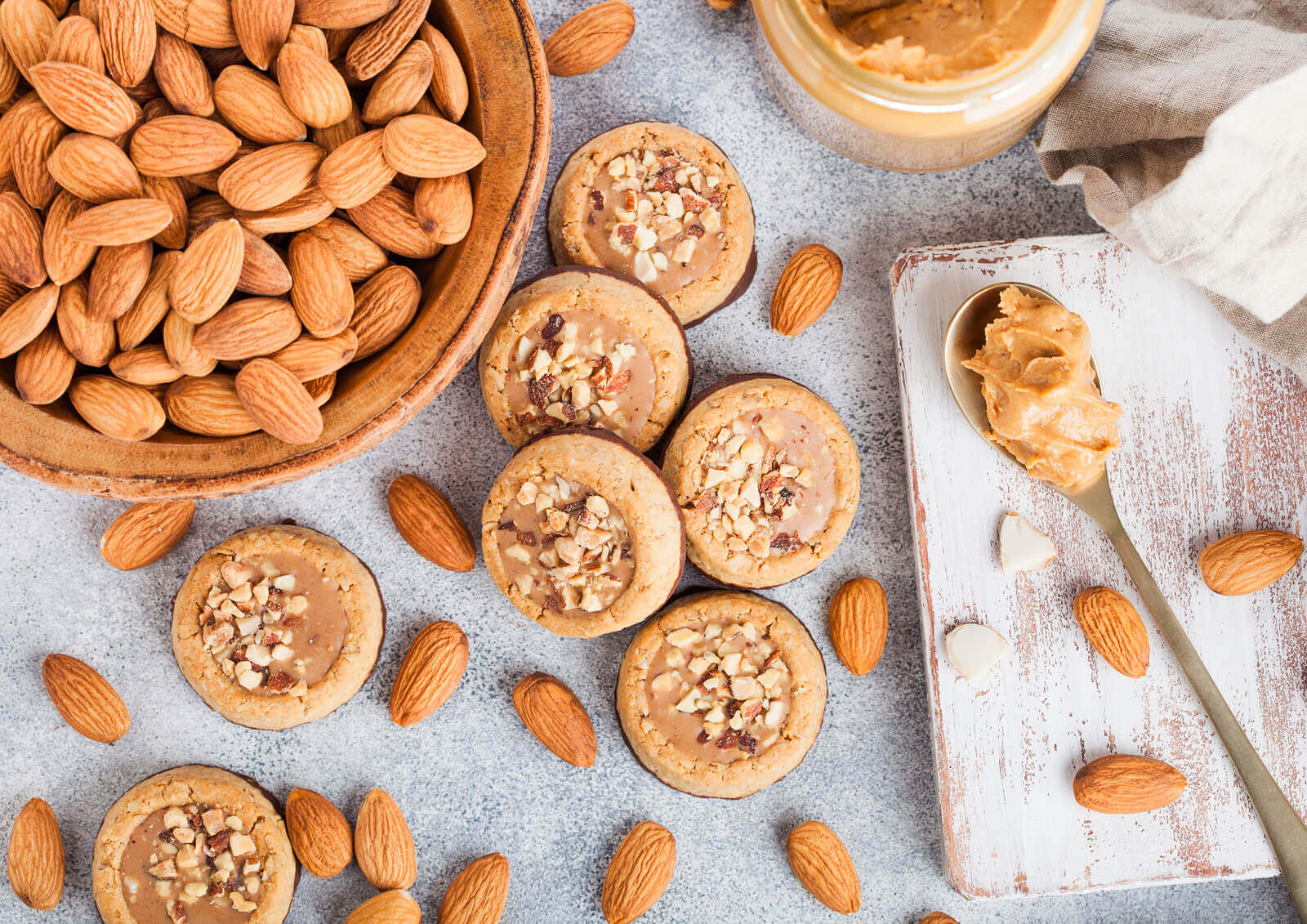 Add 3 cups of almonds to a 250 degree oven on a baking tray for 10-15 minutes.

Place in a food processor for 25 minutes, remembering to check back and stir, scraping the sides to ensure a smooth finish. Add a splash of olive oil for extra creaminess, but be careful if adding sugar as it may ruin the consistency. Almond butter Is great-tasting and ridiculously easy – pass it on!
Ketchup
Not just for kids, ketchup has the right balance of sweetness and tanginess and is often overlooked for the culinary perfection that it is. Especially DIY versions!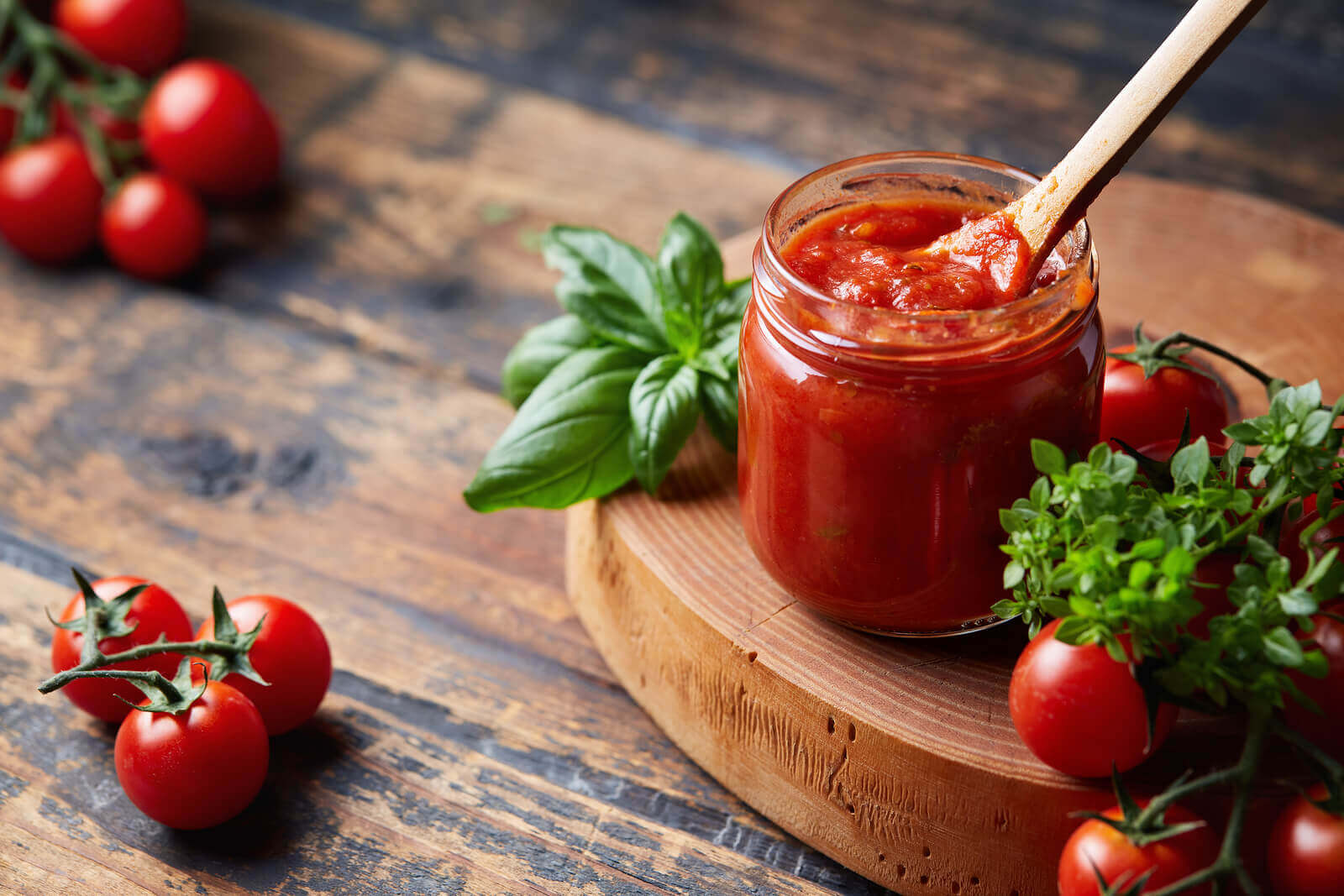 You'll need:
6oz tomato paste
¼ cup of apple cider vinegar
½ tsp salt
½ tsp oregano
½ tsp cumin
¼ tsp pepper
1 tsp mustard powder

Combine all the ingredients thoroughly and finito! You have an all-natural, homespun ketchup ready and rearing to go.

Carrot and turmeric hummus
A mainstay of millennial feasting and the focal point of any dinner party, hummus crops up everywhere, from elevated toasts to NY bagels, smeared on sandwiches the world over Here we've combine it with turmeric, carrot and ginger to give it an earthy update.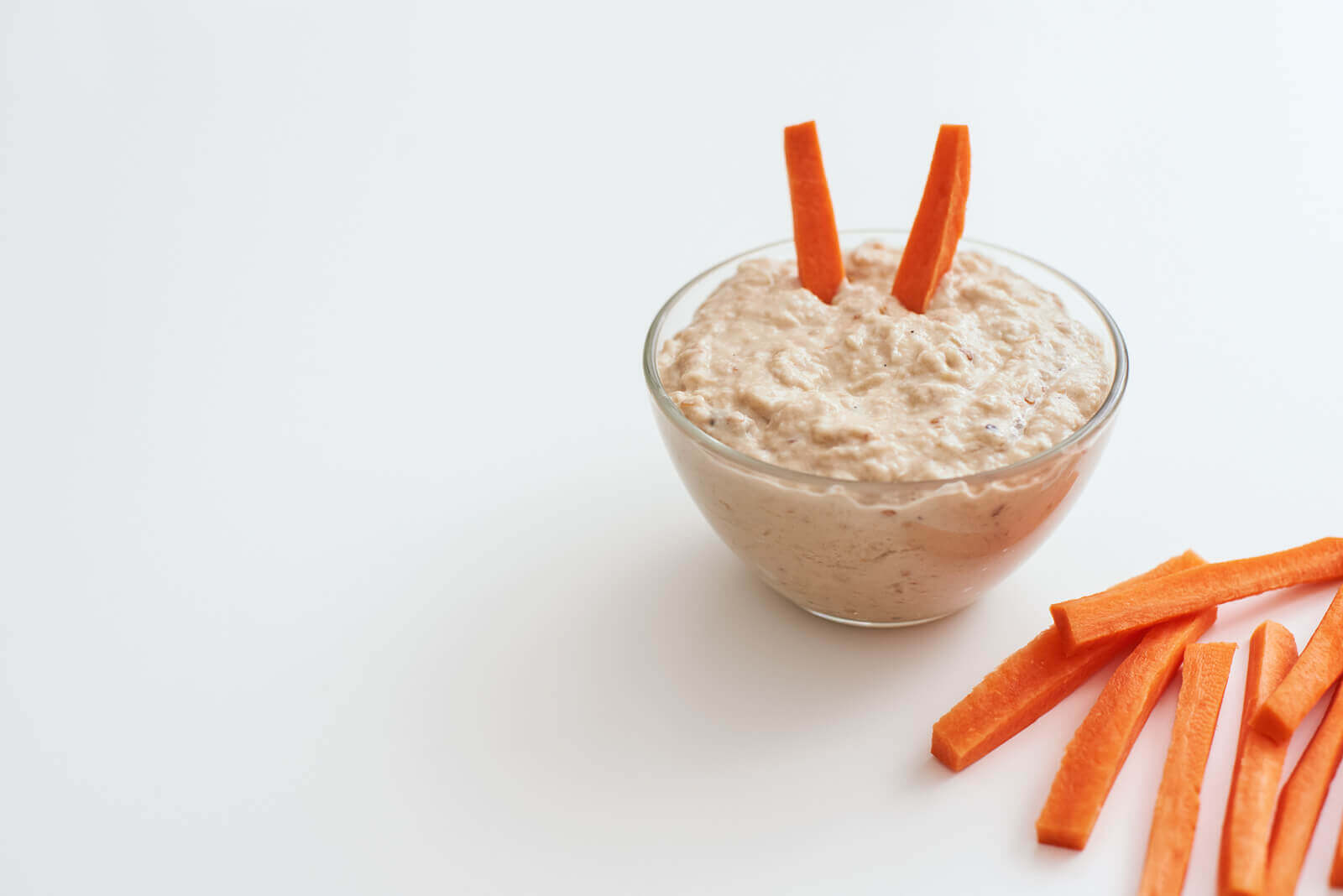 You'll need:
400g chickpeas, drained
2-3 carrots
1 tbsp tahini
2 large lemons
1 tbsp turmeric
½ tsp ginger
¼ tsp paprika
1 tbsp oil
salt and pepper

Preheat oven and line a baking tray.
Slice carrot and place on tray. Season with ½ tbsp turmeric, minced garlic and olive oil.
Add salt and pepper and leave for twenty mins, turning in the oven every now and again
Add these to a food processor with the rest of the ingredients. Slowly add 2-3 tbsp water.
Once creamy, add to bowl.
Drizzle olive oil over it sprinkle more turmeric


Avocado and lime dip
The perfect accompaniment to any Mexican/ South American Brunch – especially Huevos Rancheros or potato frittatas – this light and zesty dip is so simple to make and heroes the ingredient you've been waiting for: avocado There's a reason people bow down to the majesty of avo - it's creamy, earthy and packed full of nutrients. Add coriander for a sharp kick of pepper and you've got the perfect mid-morning sauce.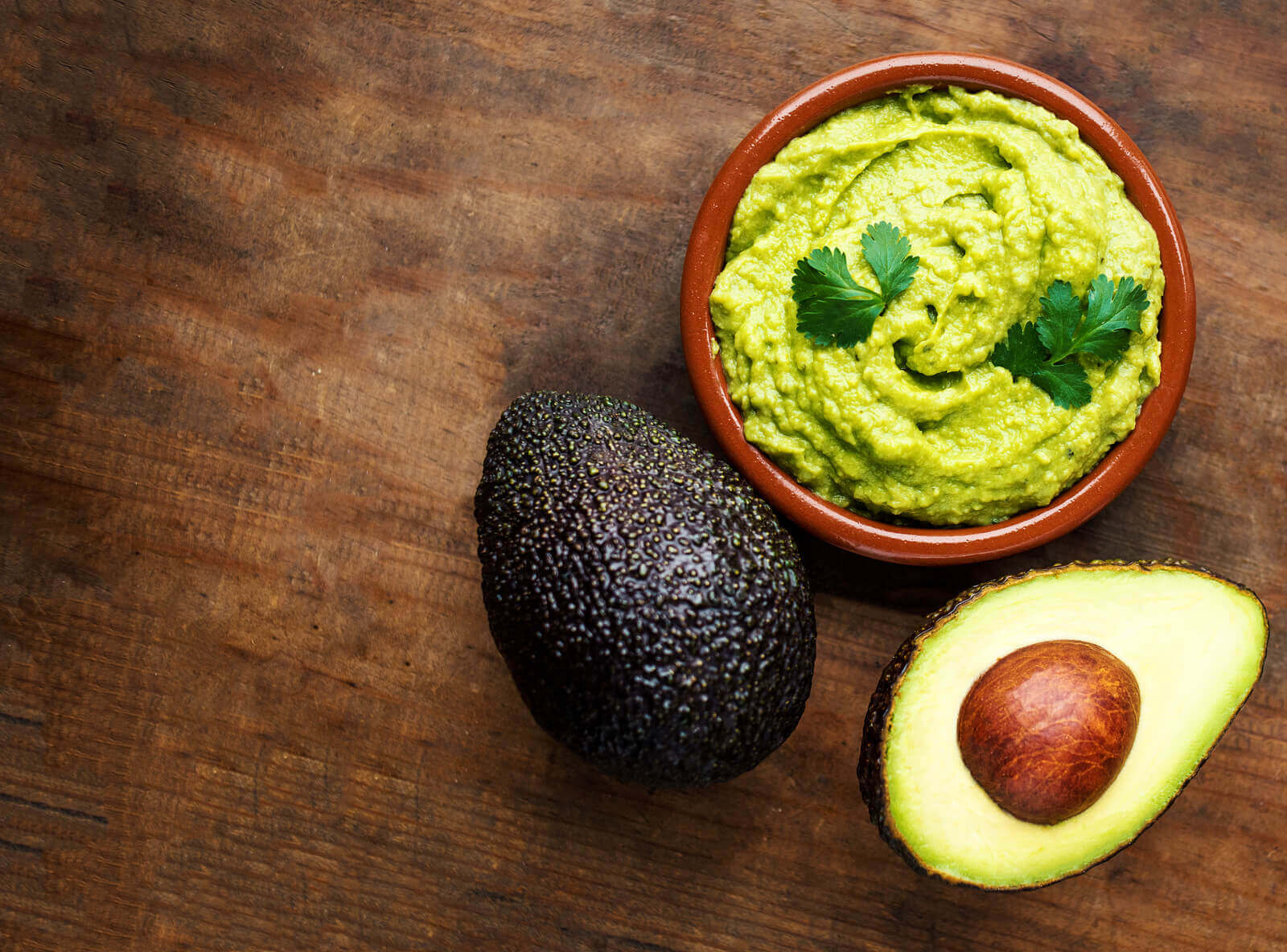 You'll need:
2 avocadoes
2 limes
2 garlic cloves
salt and pepper, coriander

Scoop the avocado out and add to a blender with the freshly squeezed lime juice and two peeled cloves of garlic. Season with plenty of salt, pepper and coriander and process until smooth.
Here's where it gets adaptable: depending on the dish you may want to add water so you can drizzle it, or you can leave it chunky and thick to dollop on top Either way, it's straightforward and delicious.