Try out these delicious Mother's Day Brunch recipes!
Treat your favourite lady this Mother's Day with these seriously tasty Brunch recipes.
With many of us now cancelling plans to dine out this weekend, there's never been a better time to repay Mum for the countless meals she's cooked for you over the years, with a DIY Mother's Day Brunch. Try out these delicious Brunch recipes that range from simple crowd pleasers to impressive dishes that are sure to earn you 'favourite child' status for the day!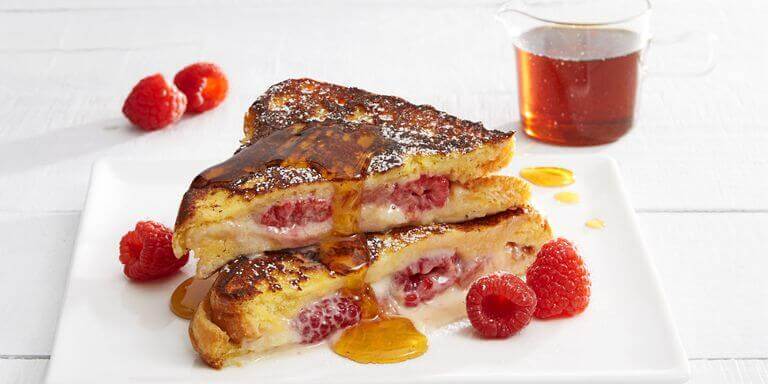 If your Mum is known for her avid sweet tooth, then making her a Brunch dish that's basically dessert is sure to make her day! Combining two of life's great pleasures, French toast and cheesecake, this ridiculously sweet dish incorporates brioche, fresh raspberries and maple syrup and has got us seriously drooling!
Click here for the recipe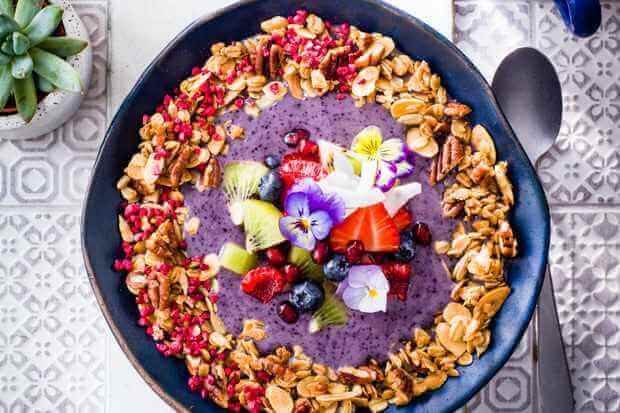 Packed full of fruit and totally Vegan, this delicious smoothie bowl is sure to add a splash of colour to her morning and show her you're finally taking your 5-a-day intake seriously. Get creative with the toppings and don't stress if yours doesn't end up looking quite so neat- thankfully with Mum it's always the thought that counts!
Click here for the recipe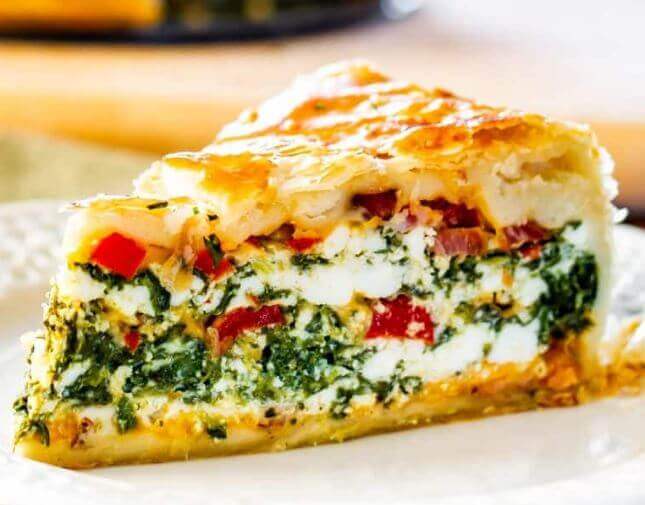 If your Mum is sweet enough and is all about the savoury Brunch dishes, try out this spinach and ricotta bake. Easy to make ahead and take round, this delicious twist on a tortilla is packed full of all our favourite Brunch ingredients! What's not to love?
Click here for the recipe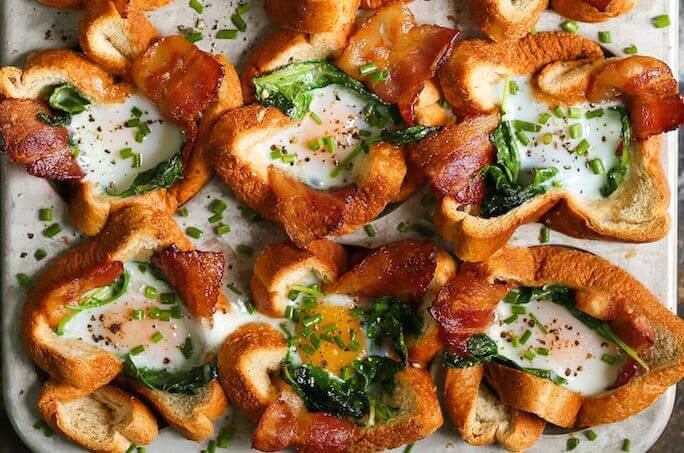 Easy to make in bulk for the whole family these delicious breakfast cups are sure to impress without requiring too much culinary flair. For an extra special Mother's Day treat you could swap bacon for smoked salmon or make it veggie with your favourite veggies and cheese!
Click here for the recipe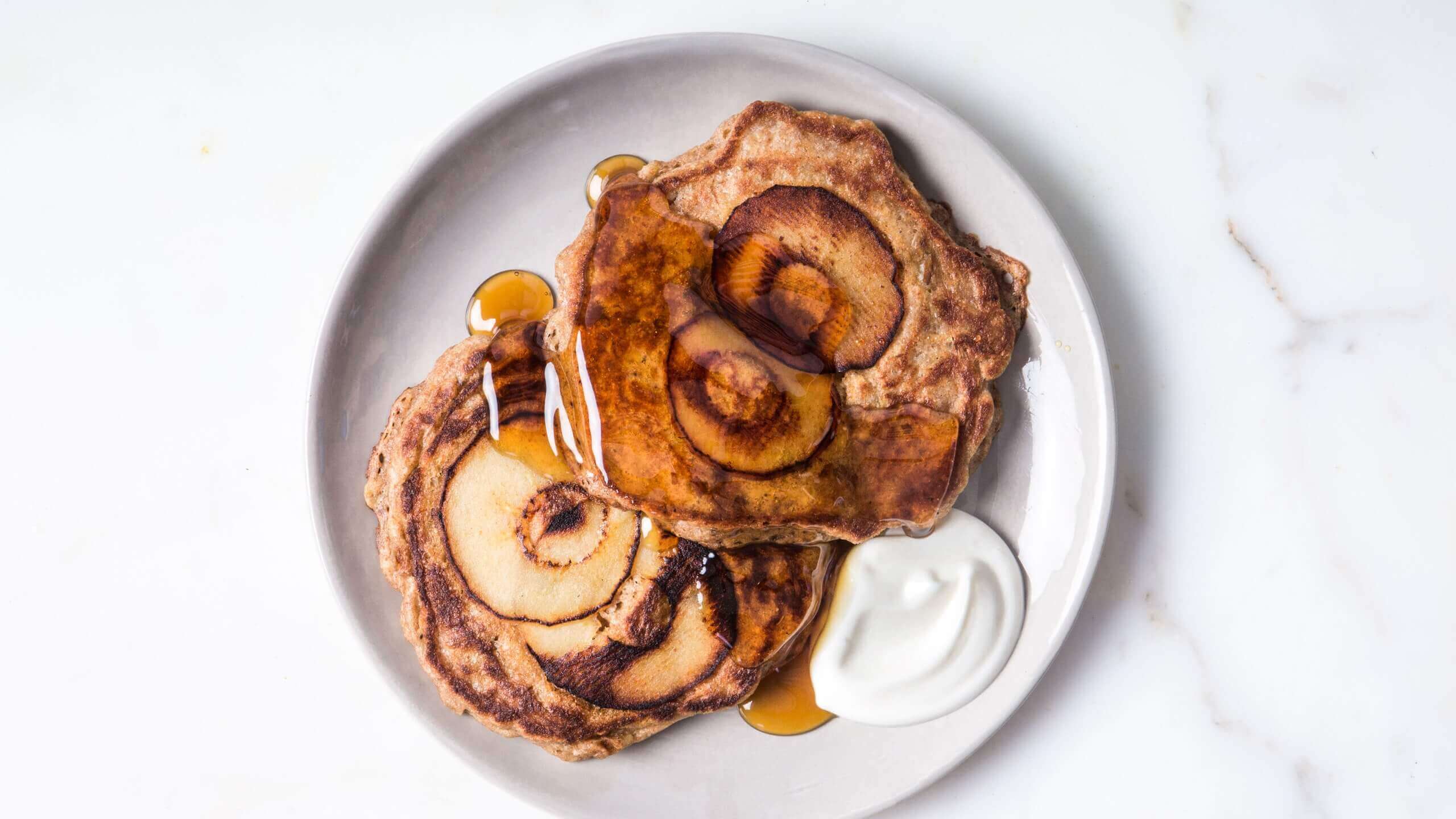 It wouldn't be a Bruncher recipe round up without pancakes thrown in for good measure (we just can't resist)! Ready in a matter of minutes, you won't have to be up at the crack of dawn to whip up these bad boys. Oats and crunchy pecans make for a delicious different variation on classic pancakes and a drizzle of honey keep things suitably sweet!
Click here for the recipe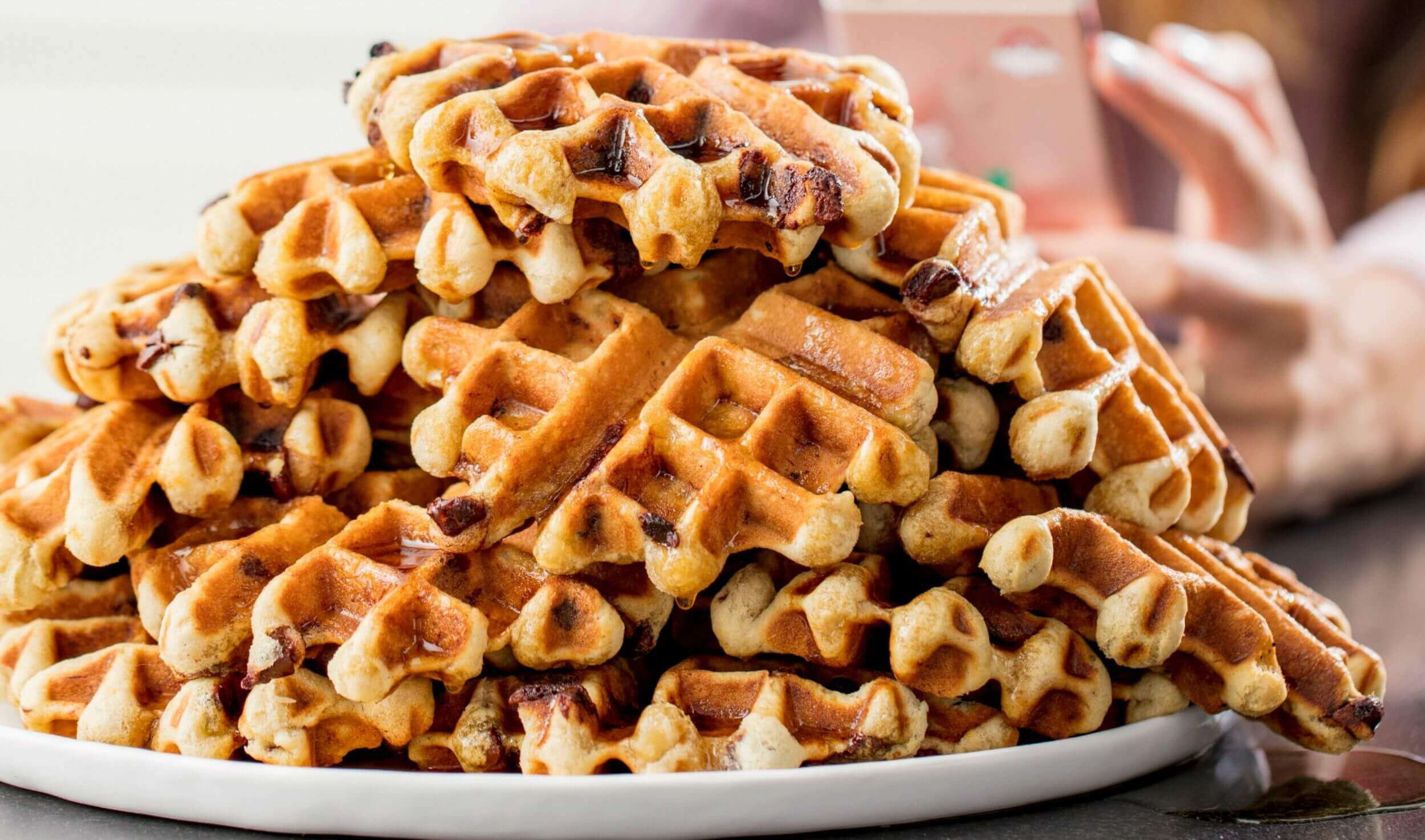 Perfect for making use of some very over ripe (boarding on questionable) bananas, this recipe takes the simple banana loaf and turns it into Brunch! If you've not got a waffle iron knocking about, fear not, as this batter would also make killer pancakes! Drizzle with maple syrup or serve with her favourite berries and you're good to go!
Click here for the recipe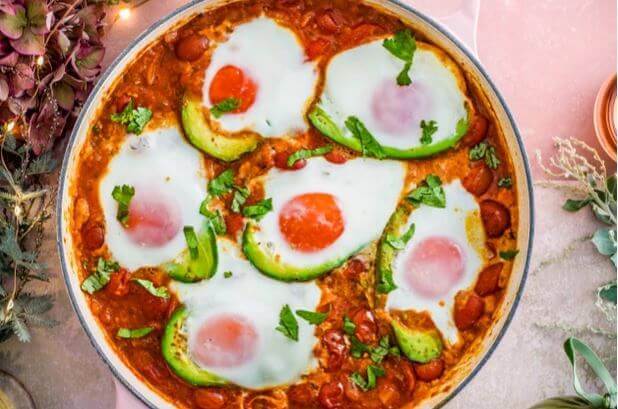 Have a Mother's Day fiesta with this one-pan Mexican Brunch mash up! This simple recipe packs a fiery punch and is sure to spice up your Sunday. If you're cooking for a crowd, you can always hold back on the chilli and serve with optional lashings of sour cream.
Click here to book