Celebrate National Vegetarian Week with this Easy Peasy Huevos Rancheros Recipe
National Vegetarian Week is here! Celebrate in style by starting the day with a delicious veggie breakfast
Made up of fried eggs on a bed of refried beans and salsa atop of a warm tortilla wrap, it's a dish that can be made a variety of ways and will allow you to use up plenty of those spices and herbs at the back of your kitchen cupboard.
We've gathered up a Huevos Rancheros recipe that we love and think you will too:
Ingredients
4 small tortilla wraps
4 eggs
1 red pepper
1 medium chilli
200g can red kidney beans, drained
1 courgette
150ml passata
1 onion, diced
1 garlic clove, crushed
30g cheese
Recommended herbs and spices: chilli powder, cumin, oregano, salt and pepper, coriander to serve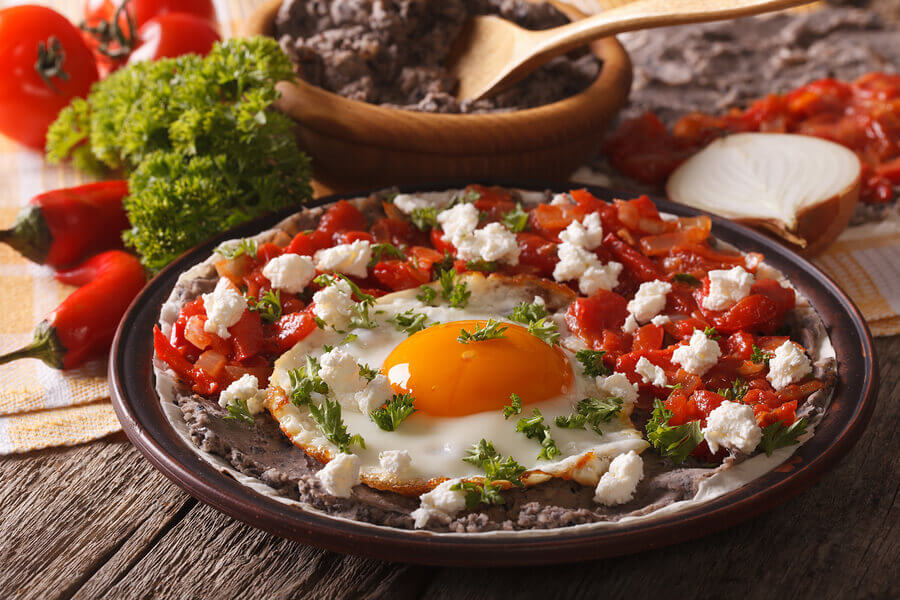 Method
1) Put the onion, pepper, chilli, courgette, garlic and passata into a bowl. Season and mix well.
2) Heat a frying pan on medium heat with oil, and pour salsa mix into pan, stirring occasionally for 10 minutes.
3) Meanwhile, begin warming kidney beans in a separate pan. When both salsa and beans are cooked, move to a bowl and cover to keep warm.
4) In a clean pan, coat pan with oil and fry eggs to preference.
5) Serve eggs on top of a warm tortilla. Pour the cooked salsa and warmed beans around the eggs. Sprinkle cheese on top and fresh coriander.
Additionally, you can serve your huevos rancheros with low-fat sour cream and/or guacamole for extra taste!