Flower Power: 4 Refreshing Floral Cocktails
In celebration of both the Chelsea Flower Show and the imminent long weekend, we've got four delicious floral drinks that are perfect to cool down with this spring.
1. Rose Gin Lemonade
We're keeping our fingers crossed for fantastic weather this weekend and this fizz is the perfect refresher to enjoy whilst sitting outside in the sun.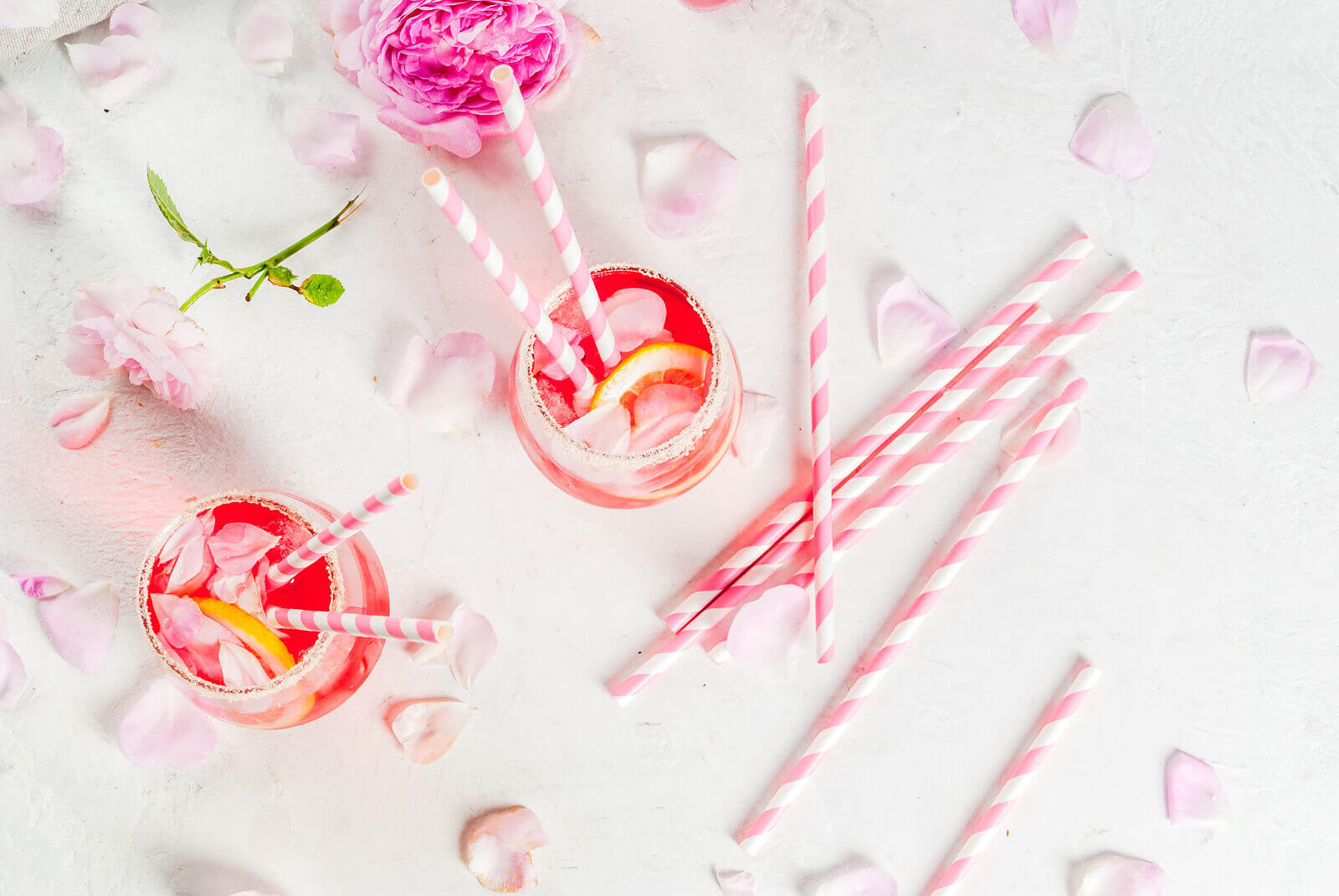 Ingredients
25ml Gin
3 tsps of rose syrup
Tonic water (to taste)
2 lemon wedges
Ice
Edible rose petals to garnish (optional)

Method
In a highball glass, build the ice, the gin, a squeeze of one of the lemon wedges and top with the tonic water (to taste). Finish by adding the lemon wedge and rose petals.
2. Rose Ginger Summer Fizz (Non-Alcoholic)
Sometimes mocktails can be overly sweet, but the ginger beer gives it a nice bite to balance it out and keep this drink refreshing.

Ingredients
Ice
Soda water
Cranberry juice
1 tsp rose syrup
Ginger beer or ale
Squeeze of a lemon
Edible dried rose petals (optional)

Method
Build the cocktail starting with the ice. Mix ingredients by stirring with a long spoon. Finish with a squeeze of lemon. Garnish with the rose petals.
3. Hibiscus Prosecco
Hibiscus is a delightfully floral way to jazz up cheap Prosecco or try something a little different from a Bellini. You can either make your own Hibiscus syrup at home which will keep in an airtight jar for several weeks – or if that is just a little bit too DIY for you, it is available to buy.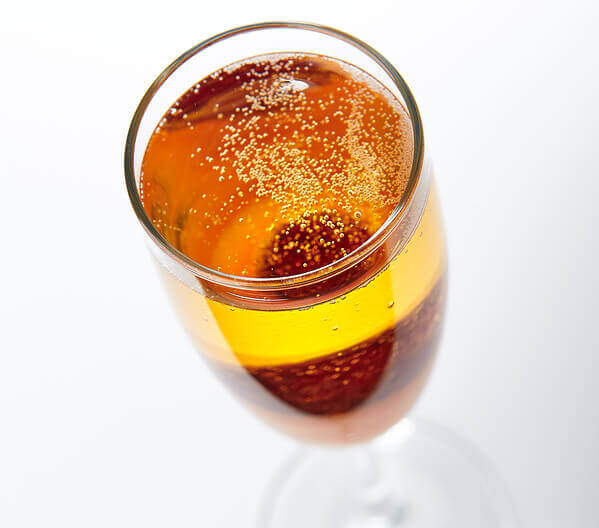 Ingredients
1 tsp hibiscus syrup (or more to taste!)
125ml glass of prosecco
Edible flowers to garnish (optional)

Method
In a flute glass, add ½ a teaspoon of the hibiscus syrup. Tip the glass towards the bottle and slowly pour the Prosecco into the flute. Top with the edible flowers if using.
4. Lavender Lemon Martini
Lavender has got to be one of the nicest smelling flowers that spring brings - and just so happens to pair excellently with vodka - to bring you this excellent take on the martini cocktail.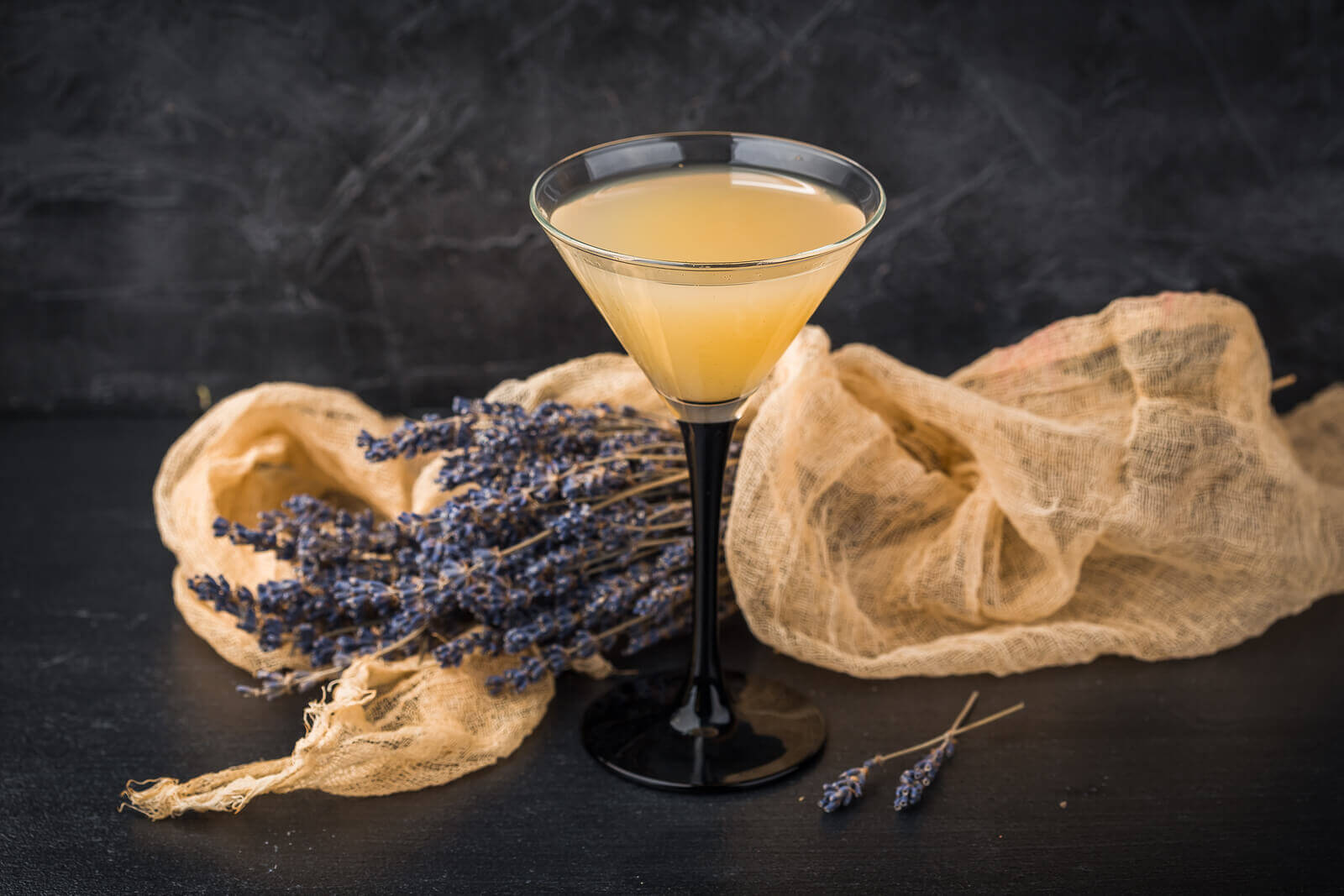 Ingredients
1 1/2 x 25ml measures of vodka
1/2 x 25ml measure of Triple Sec
1 tbsp Lavender syrup
Juice of ½ a lemon
Lavender flowers removed from the stem to garnish (optional)
Ice
Method
Combine all of the above ingredients starting with the vodka and finishing with the ice in a cocktail shaker. Fill ice so the shaker is three-quarters full and shake well. Strain and serve in a martini glass with the lavender flowers sprinkled on top.