21/12/22
Brunch

Bottomless London

Reviews
REVIEW: Bottomless Brunch at Ayllu
We visited Ayllu to try their new look Japanese-Peruvian Bottomless Brunch!
After just having had a baby, it feels good to be back out in the world again, and back in the Brunch blogging groove. Happily, too, for the first blog back after having my daughter, it seemed completely apt that we were off to Ayllu: the word literally meaning 'family' in one of the native Peruvian languages, one of the nations where the restaurant's menu takes it's inspiration from.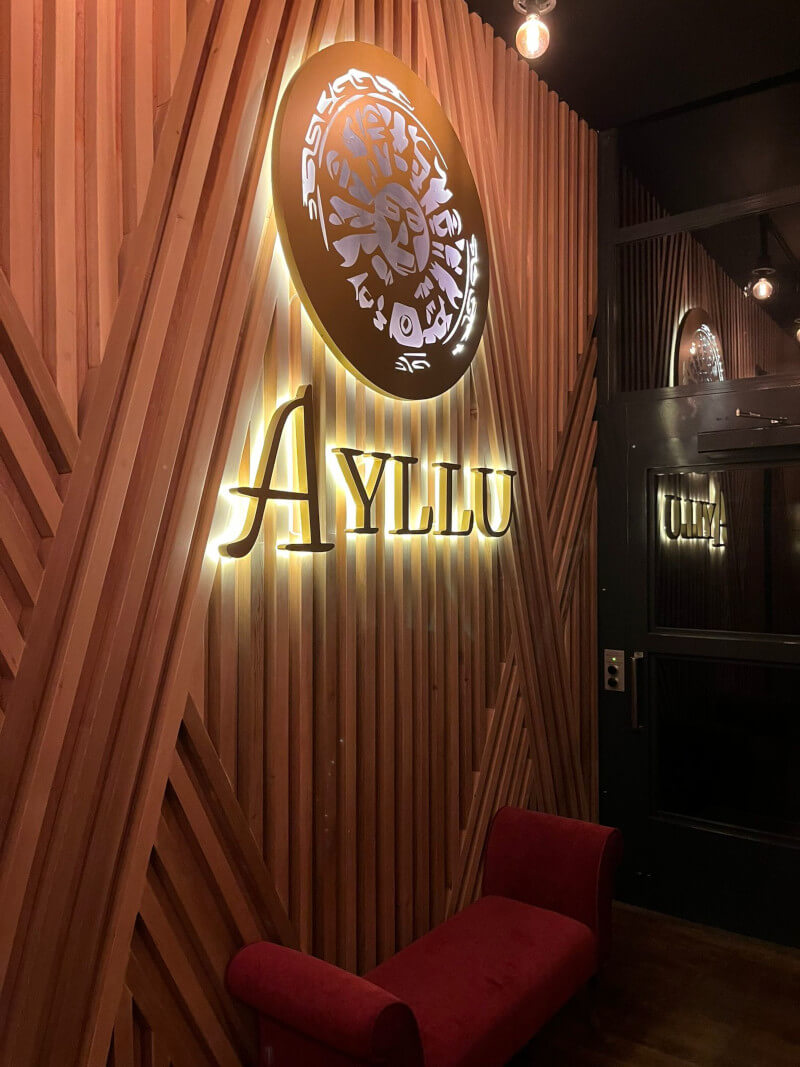 In fact, Ayllu's Brunch offering is toted as London's only Japanese-Peruvian themed Brunch (I'm thinking, perhaps it's the only one in the world?), and with so many run-of-the-mill 'normal' Brunches to be had out there, it felt especially exciting to be travelling to Paddington to sample their imaginative culinary fusion cuisine.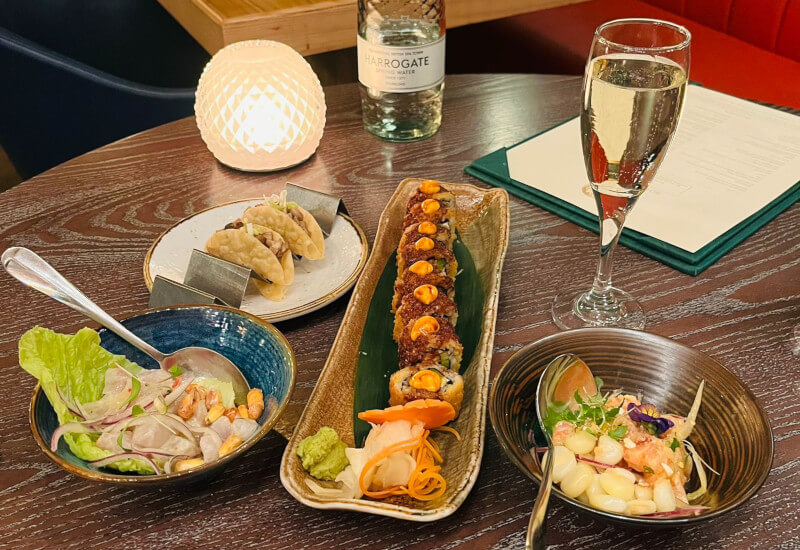 After braving the tube and easily finding our way to the restaurant, which is nestled among the thriving canalside-hub of Paddington Central, we were delighted to see the restaurant tastefully decorated with rich golds, teal blues, and the softest lighting, instantly putting us at ease. The timeless interior design was, at the time of visiting, exquisitely bedecked in Christmassy winter florals and fairy lights, and even a glittering tree in the corner, sitting by the equally glittering fully stocked cocktail bar.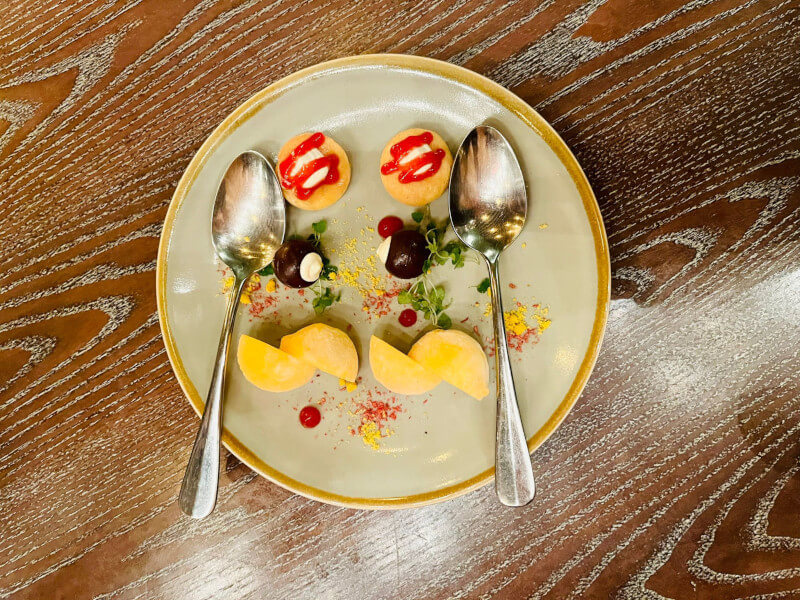 After sitting down in our cosy booth, we relaxed even further with a glass of sparkling white wine and a cool Harrogate water. It is of note that the drinks, which are free flowing and bottomless for a fully 90 minutes along with the food, include not only sparkling wine, but white and red varieties as well as the cocktail of the day which was a Mai Tai: however, we thought as we were brunching with bub, we'd better stay on our best behaviour and not start on the cocktails even though tempting!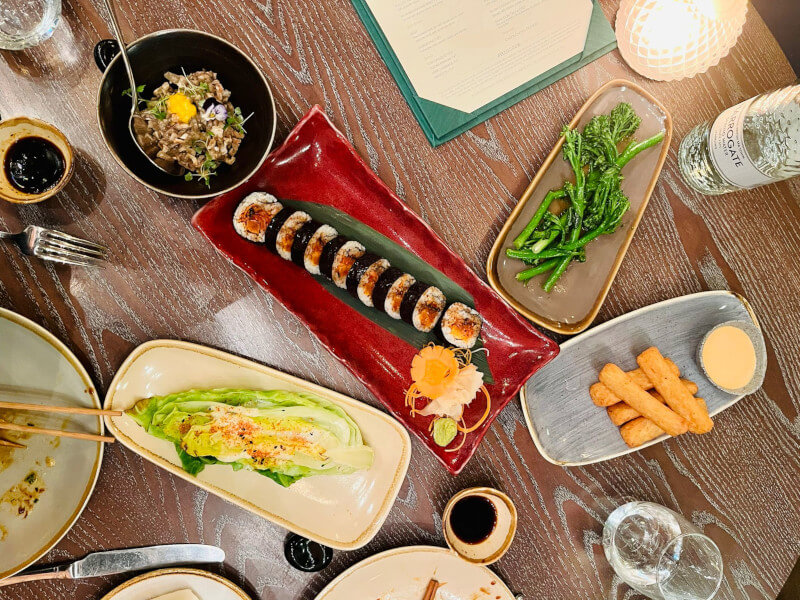 The food menu was plump with many options – the coolest ceviche, to toasty warm chicken teriyaki yakitori skewers and sushi rolls, all with meaty, fishy, veggie, and vegan options. Seasonings were a mixture of totally super-Japanese to super-Peruvian, and some of the tapas-style dishes were a lovely blend of both.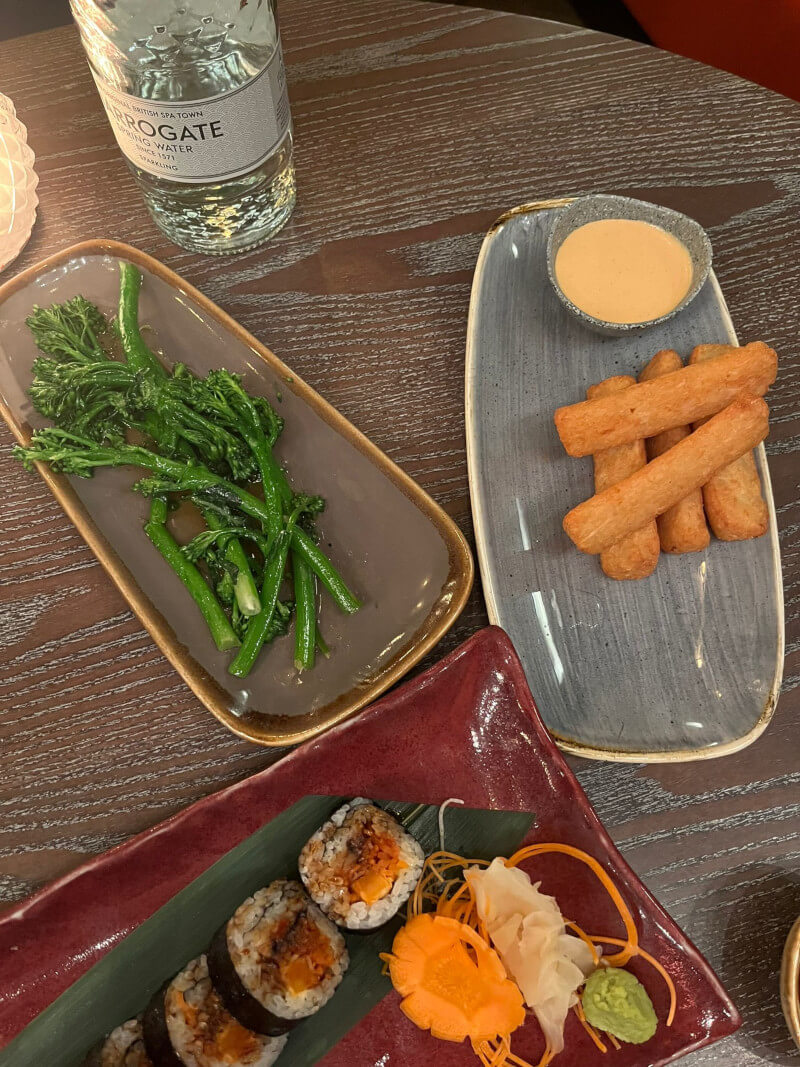 The side orders were not to be missed; a buttery soft broccoli, hispi cabbage, and interesting root veggie yuca chips with mayo filled our bellies happily. Our very favourite menu items were the salmon ceviche, and the hot urumaki sushi roll – both were absolutely exquisite and totally fresh, whilst being super sharable for small or large groups alike. For those travelling with families, the restaurant has a big storage area for prams (or, indeed, Christmas shopping bags!) which made our particular dining group very happy indeed.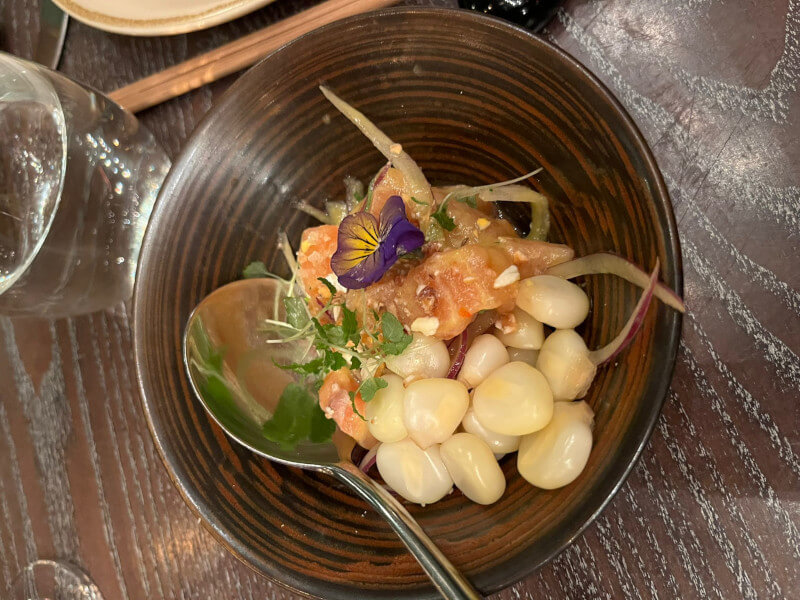 The 90 bottomless minutes we spent there passed happily, as we nibbled until we were completely stuffed and only able to finish a mere morsel of our delicious 'chef's choice' dessert platter. We weren't to worry though, as happily, our host appeared helpfully with a take-away box so we were able to snaffle them later on in the day as we cosied up in front of the TV.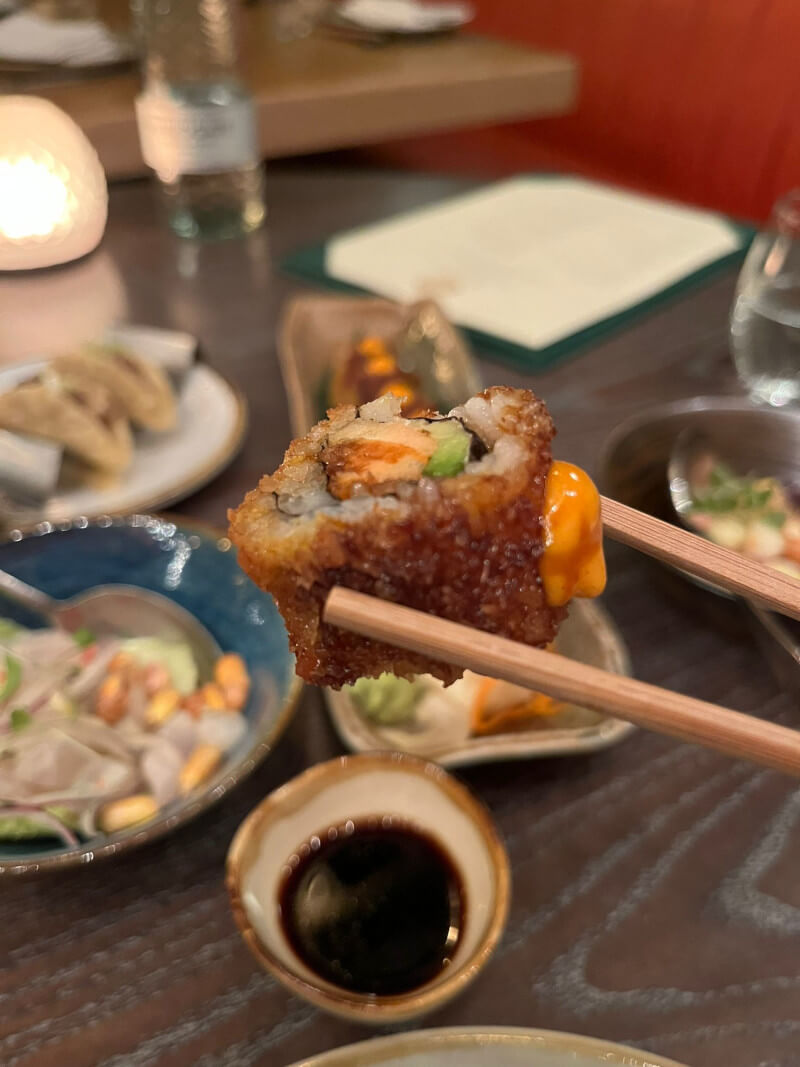 West London's Paddington Basin really is proving itself a 'destination' in and of itself worth visiting for a day out, and, especially as it's much cheaper to visit and dine at Ayllu for brunch than venture to far flung Japan or Peru, wholly good value too. We'll be very much looking forward to our return to Ayllu.
Brunch at Ayllu is available 12pm to 5pm on Saturdays and Sundays and is priced at £35pp, or £49pp with bottomless wine, prosecco, and a cocktail of the week.
You can find out more about Brunch at Ayllu and book your experience here.