REVIEW: Brunch at BBar London
This fantastically located, cheekily sophisticated spot gives a decadent and unusual hat-tipping to South African cuisine.
Our visit to brunch on the al fresco terrace of BBar could not have been timed more perfectly. A month into lockdown easing had brought with it a new sense of ease inside us – a lessening of the nervousness that we had all first felt after being 'set free' out of the more restrictive days of the pandemic. We were finally realising that yes, we were, in fact, allowed to go out and have a good time if we damned well wanted to – and we were ready!
What made the timing all the more perfect, too, was that the Sunday of our outing was glisteningly hot, which built up our appetites and made us lust for a glass of something cool in a breezy setting. With over 20 tables outside overlooking London's biggest living wall, BBar, situated on the side of the historic Reubens on the Palace hotel, was well adept to suit our fancies.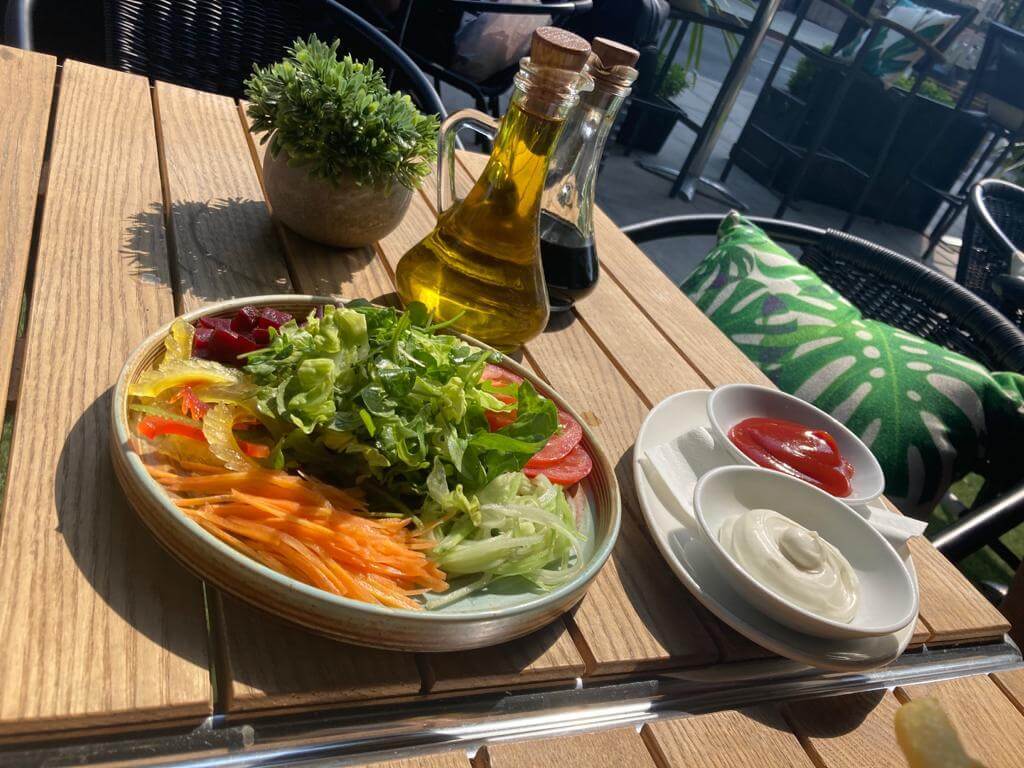 Bbar is unique in it's menu offerings owing to its sophisticated nods to South African flavours and dishes, something we see rarely in a menu, and was refreshing to our eyes as well as tantalizing our appetites. Their impressive selection showcased South African dishes, from chilli bites and boerewors eggs benedict with chili chutney biltong to our signature "Son of a Gun" buttermilk chicken burger, and the cocktail list, well, to our delight, it was almost as long as the African continent itself!
Brunchers selecting the bottomless menu can choose one main and enjoy bottomless processo for a not altogether unreasonable price of an additional £25pp, but we were snack-curious, so we of course ordered one of the chef's recommendation cheese toastie's to share as a starter. We felt a bit silly when it came, and worried about whether or not we'd be able to do our main courses justice – it was absolutely huge and stuffed full with temptingly drippy-crispy cheese, chutney, and… well… we munched up every last morsel of it.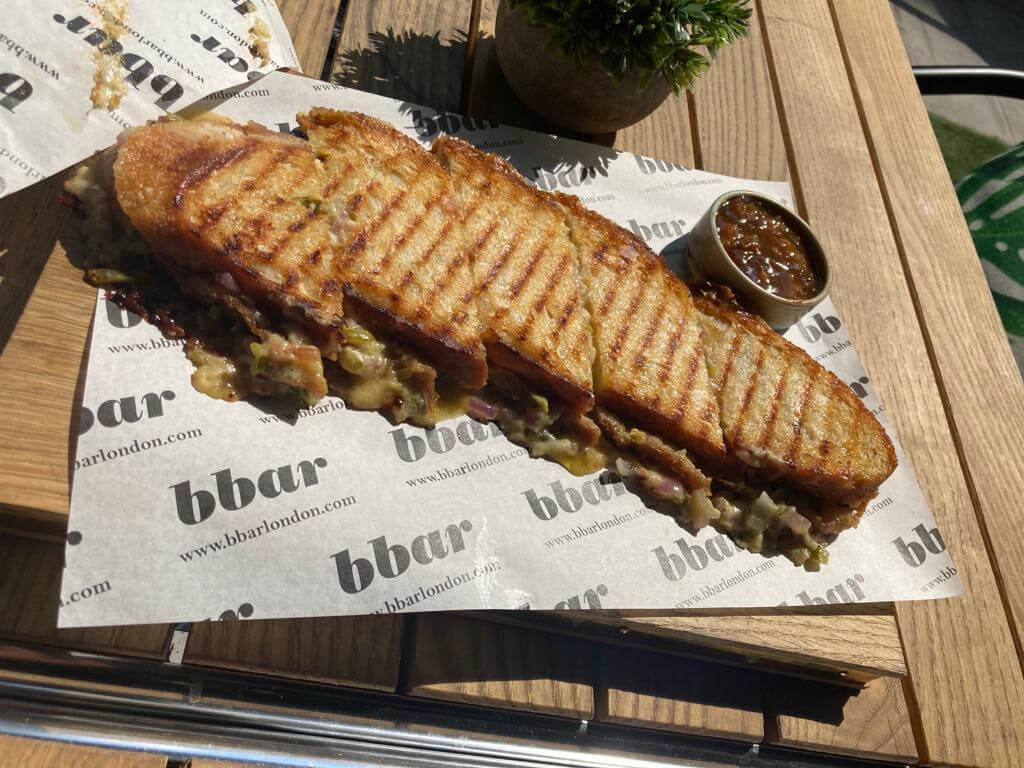 Brunch was served swiftly after, and we forgot all about worrying we weren't going to finish it as it looked so yummy. The burgers we had opted for were again, absolutely massive (you know, the kind that are too big to pick up so you have to attempt with a knife and fork!). We chose one of each of the buttermilk 'Son of A Gun' chicken burger and the vegan Jackfruit burger, which were both served with fries and lashings of cheese, lettuce pineapple and all the trimmings a good gourmet burger should have. We must add that we were quite the hungry party this Sunday, but for those opting for a lighter bite or perhaps something sweet as a stack of pancakes, would not be disappointed either.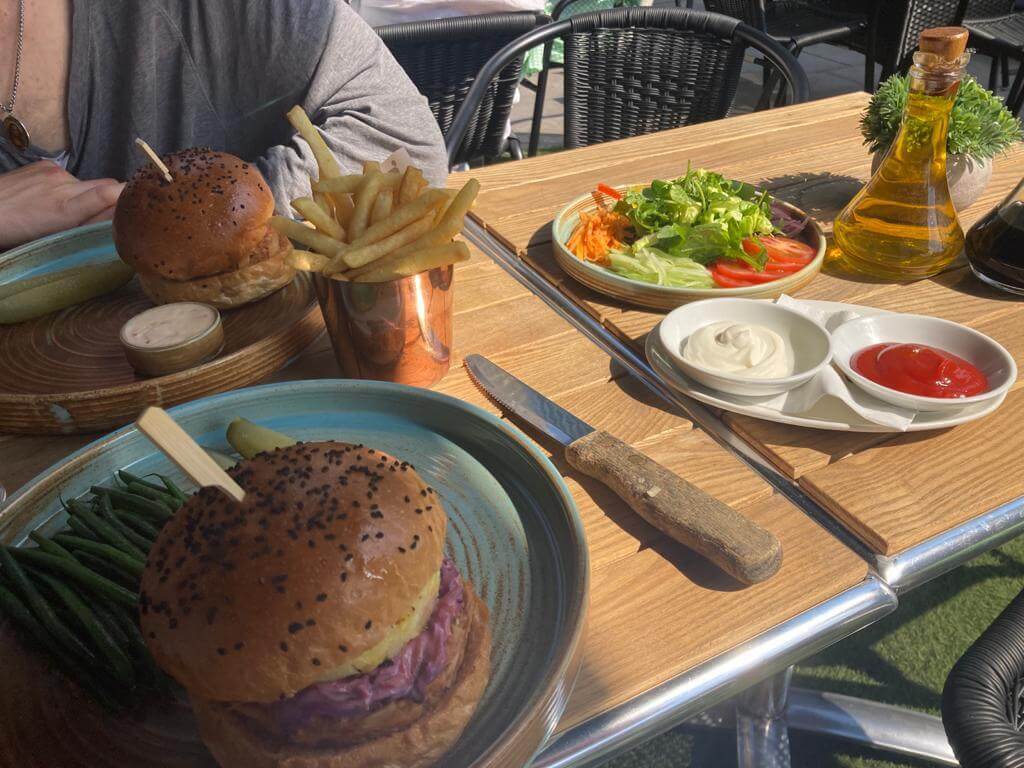 It was even easier scoffing down our food as they were all washed down with some rather fantastic and party sized cocktails. I plumped for a chilly, sweet and refreshing watermelon daquiri, my partner chose a really quite irresponsibly rummy 'Don the Beachcomber Zombie' – and they really were so enormous and really quite flashy that they lasted us the whole meal and left us with a tipply feeling that could surely not have been the after effects of catching one too many sunrays. The unlimited prosecco was just fabulous and totally hit the spot too.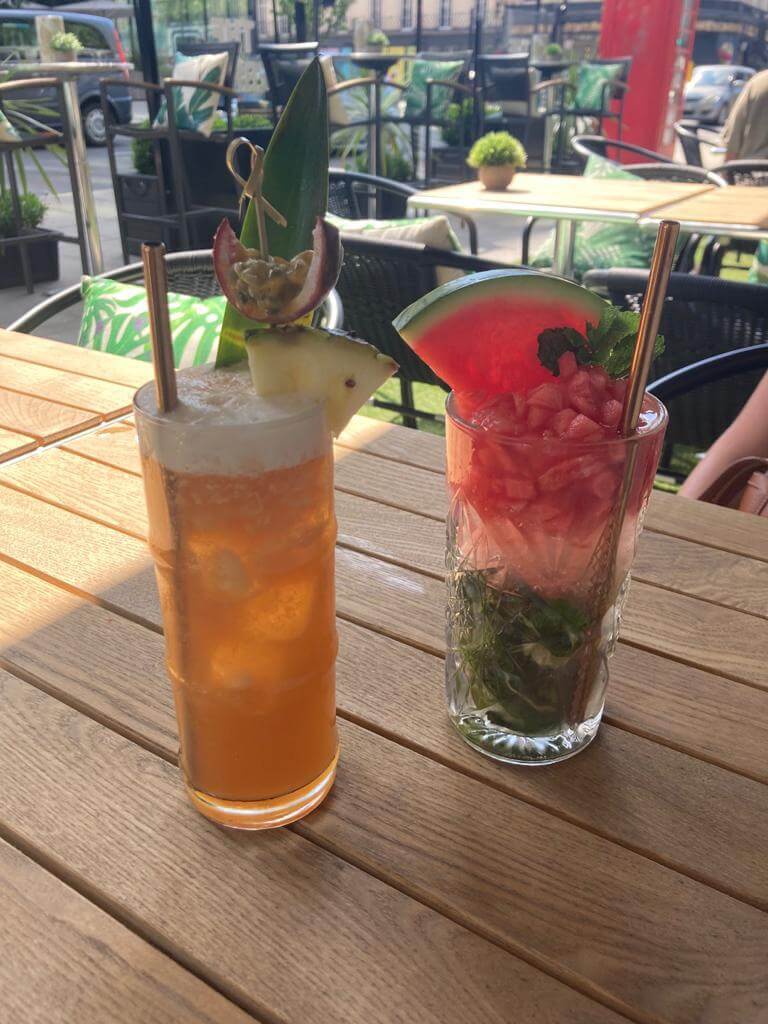 Suffice to say, we were glad we hadn't got much else planned for the rest of that day, although we must mention that BBar is fantastically located nearby to many of London's most reputed theatres and even Hyde Park, if one did fancy making a day of it with friends or family.
Brunch at BBar is served every Saturday and Sunday from 11am - 4pm. Book your spot here.