Introducing Park's Edge Bar & Kitchen
A hidden gem nestled on the Herne Hill / Dulwich border, between Brixton one way and West Norwood the other, Park's Edge Bar & Kitchen offers imaginative menus and a cosy chic ambience for weekend brunch.
The owners of Park's Edge Bar & Kitchen have used their passion for discovering and enjoying new foods and flavours to create a delicious range of brunch dishes.
Alongside traditional favourites like the 'Park's Edge Brekkie' are imaginative dishes like 'Easy Like Sunday Morning' with Poached Eggs, Hollandaise, Grilled Chorizo, Smashed Avocado and Spicy Chili Mango Chutney on Sourdough.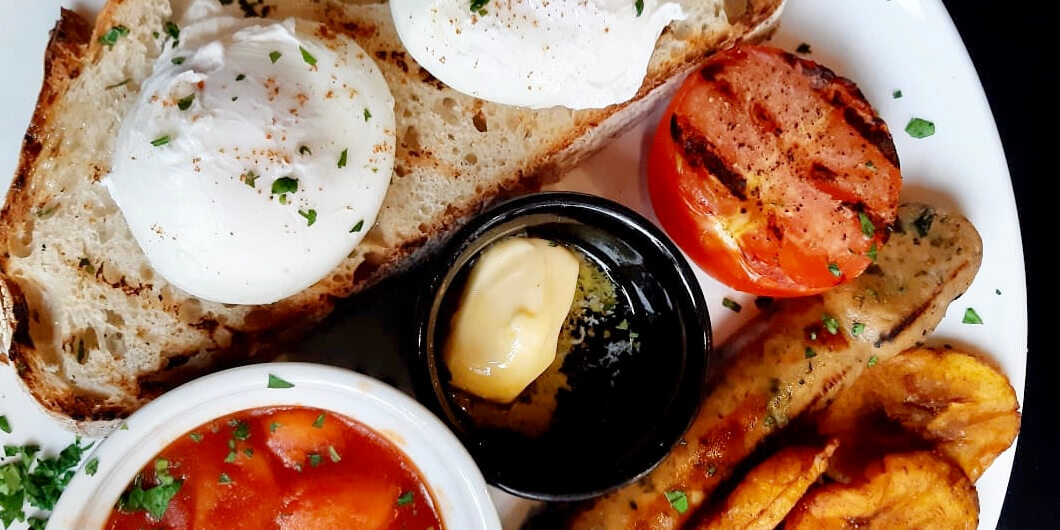 The 'Calypso Brekkie' is suitable for vegans and comes with Ackee and Garlic Creamed Spinach, Sweet Potato Rosti, Smashed Avocado and home-made Vegan Hollandaise on Sourdough.
Those with a sweet tooth can enjoy crepes with berries, maple syrup and ice cream or sorbet along with Union coffee, canned craft beers and a strong cocktail and mocktail list.
Brunch is served 12pm-2pm on Saturday and Sunday.
Read more about Park's Edge Bar & Kitchen