WIN your choice of Breakfast, Brunch or Sunday Lunch at any Bruncher.com venue plus a luxury overnight stay!
Last chance! Simply give us your feedback on any restaurants listed on Bruncher - we want your genuine thoughts and recommendations so be honest!
Each individual review counts as an entry, so improve your chances of winning by leaving multiple reviews!
Simply make an account with Bruncher.com and browse our restaurants to leave a review. Make your account here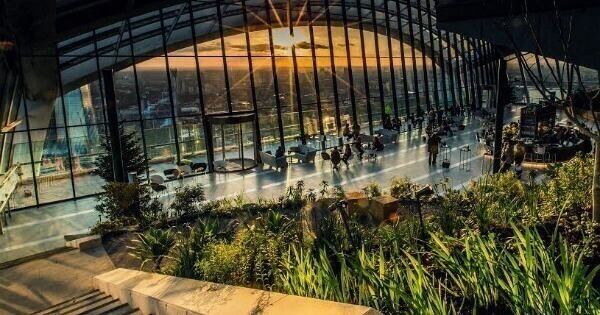 You could Brunch here in Darwin Brasserie at Sky Garden...
Browse the home page to see some of our most popular restaurants, offers and deals or use the venues search bar if you've got a specific place in mind
GUIDE TO BRUNCHER
Bruncher.com is the one-stop destination for planning your next meal. Whether you want to find the perfect place now, or if you want to plan a special occasion, Bruncher.com has you covered.
Browse hundreds of venues and with our handy filter option find the perfect venue. Choose bottomless, outdoor seating, vegan – all of the above and more!
With your Bruncher account, you can bookmark your favourites, which will appear in one place. We have free online reservations too – so as soon as you've found the perfect option you can book from the comfort of your sofa.
Registering is as simple as 1, 2, 3...
1. Visit here to register now. You can also log in any time in the top right corner of the Bruncher site.

2. Next visit your favourite venue and scroll down and leave a review.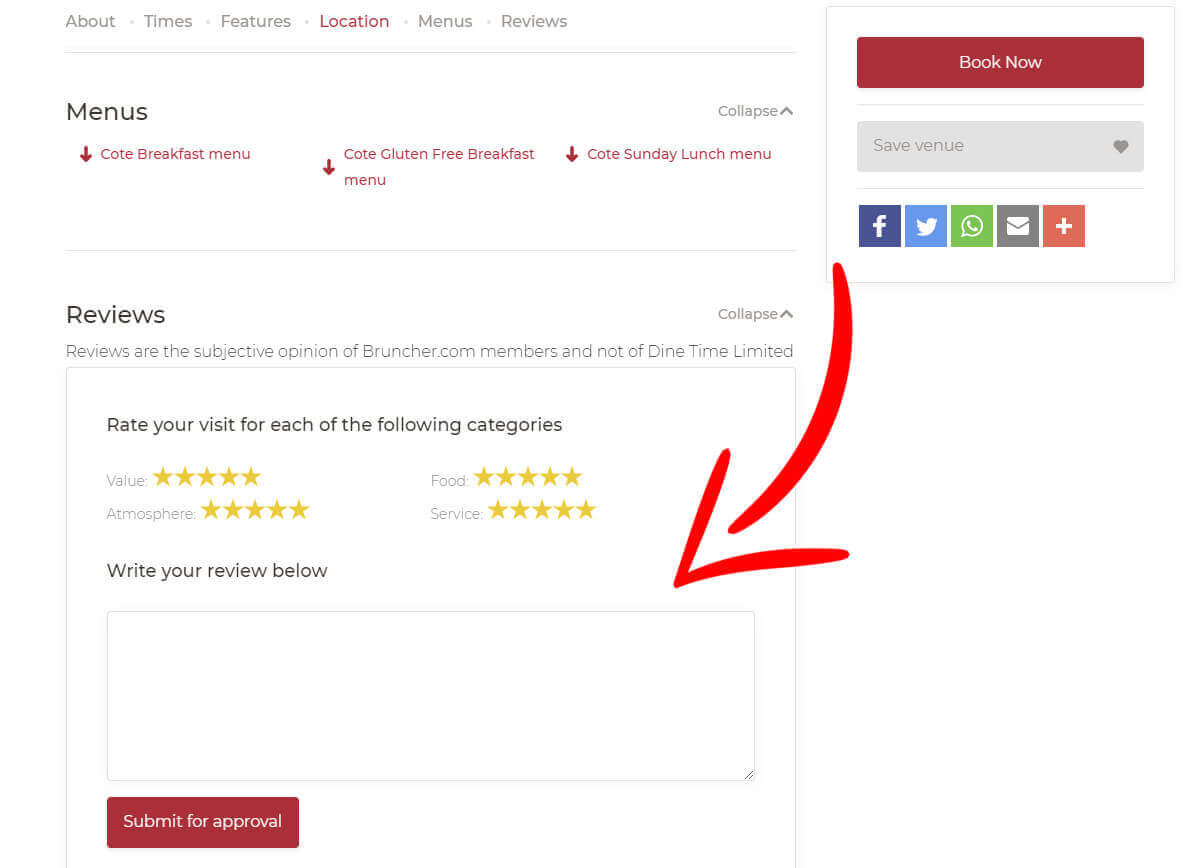 3. Once you've submitted, that's it. You can review more than one venue for additional entries!

Simples! Now go forth and leave your reviews for a chance to win the spectacular prize.
Good luck!
Competition Terms & Conditions
- Prize is Breakfast, Brunch or Sunday Lunch for two people at any Bruncher.com venue which accepts online booking, plus a luxury overnight stay near the location.
-To enter the competition entrants must create an account with Bruncher.com and leave a review. Contestants may leave multiple reviews under one account and each review will be counted as an entry.
- Breakfast, Brunch or Sunday Lunch will be prepaid at the contestant's chosen venue.
- Entrants must be 18 years of age or older.
- Competition is not open to entrants who live outside of the UK
- Competition closes 23:00 GMT on 31/08/19
- A winner will be selected at random from entrants on 01/09/19 and contacted via the provided email address. They will then have one week to respond. If Bruncher.com hasn't received a response within a week, another winner will be chosen at random.
- Once the winner has responded to the email they will be announced.
- There is an option to 'opt in' to receive communications from Bruncher.com. This is not necessary to enter competition.
- Email addresses provided will not be passed on to any third parties.
- Hotel will be chosen by Bruncher.com and will be booked after the winner chooses their restaurant and date of dining.
- Value of the meal is maximum of £100.
- Bruncher.com reserves the right to ask for different venue if for some reason the first choice of the winner is not available.
- We offer no cash alternative for prizes and prize winners must accept prizes in the form offered.