Where To Go For a Full English Breakfast in London
It might not be the prettiest dish, but it's ours.
The nation's signature Breakfast has saved many of us from a hangover and it deserves some love! We've made life easy and rounded up London's finest fry ups for you.
The Breakfast Club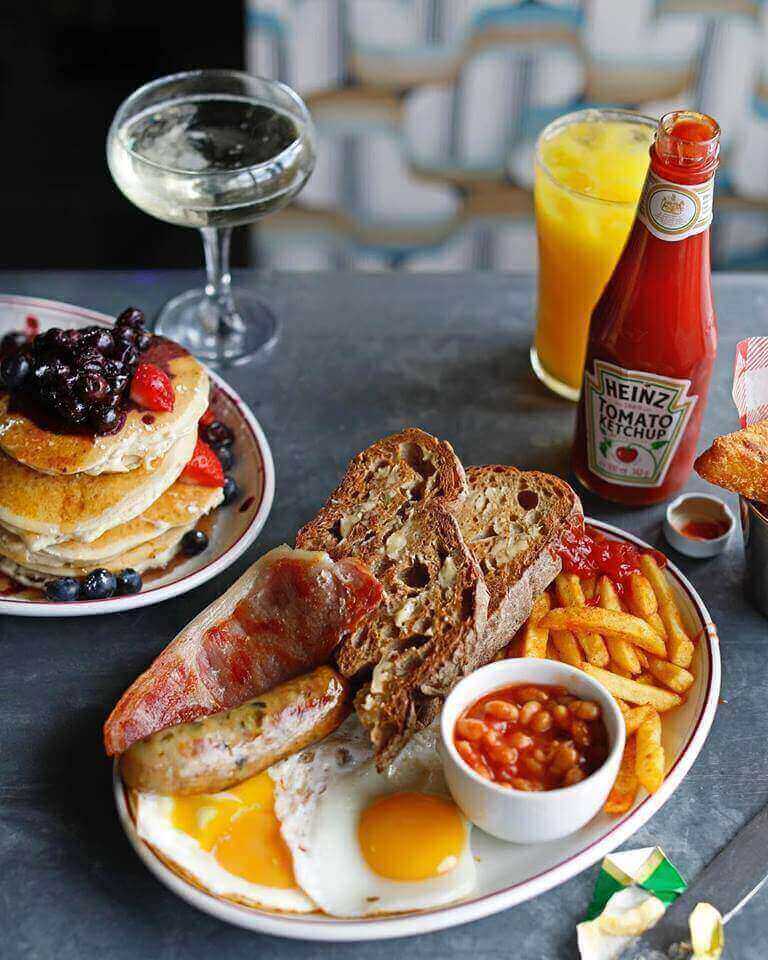 You'll find the sunny yellow store fronts of the Brekky Club beaming across all of London and for good reason. This beloved Breakfast joint serves an excellent Full English that's guaranteed to hit the spot. If you're willing to buck convention, opt for the immense Cabbies Breakfast which includes chips for optimum stodge.
You can book in at any of their branches in Soho, Angel, Battersea Rise, Canary Wharf, Croydon, Hoxton, Hackney Wick, London Bridge and Spitalfields.
Kaspar's at The Savoy

One for the fancier Brunchers among us, Kaspar's at The Savoy is the place to go if you want enjoy a luxurious variation on the humble fry up.
Book Breakfast at The Savoy here
Where is it?
Strand, London, WC2R 0EY
The Fable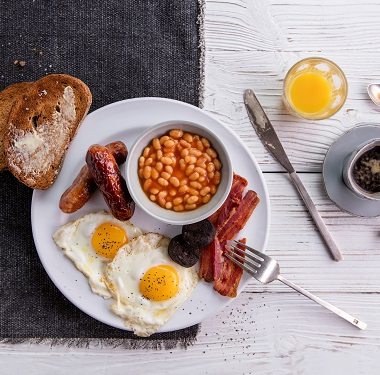 While The Fable may be a whimsical venue inspired by fairy tales, they don't mess about with their Full English Breakfast. Dubbed 'The Works', their fry up includes the option to double up on everything. Favoured by bookworms and Brunch enthusiasts alike, The Fable is situated by Holborn Viaduct.
Where is it?
161-165 Borough High Street, Southwark, London, SE1 1HR
Belushi's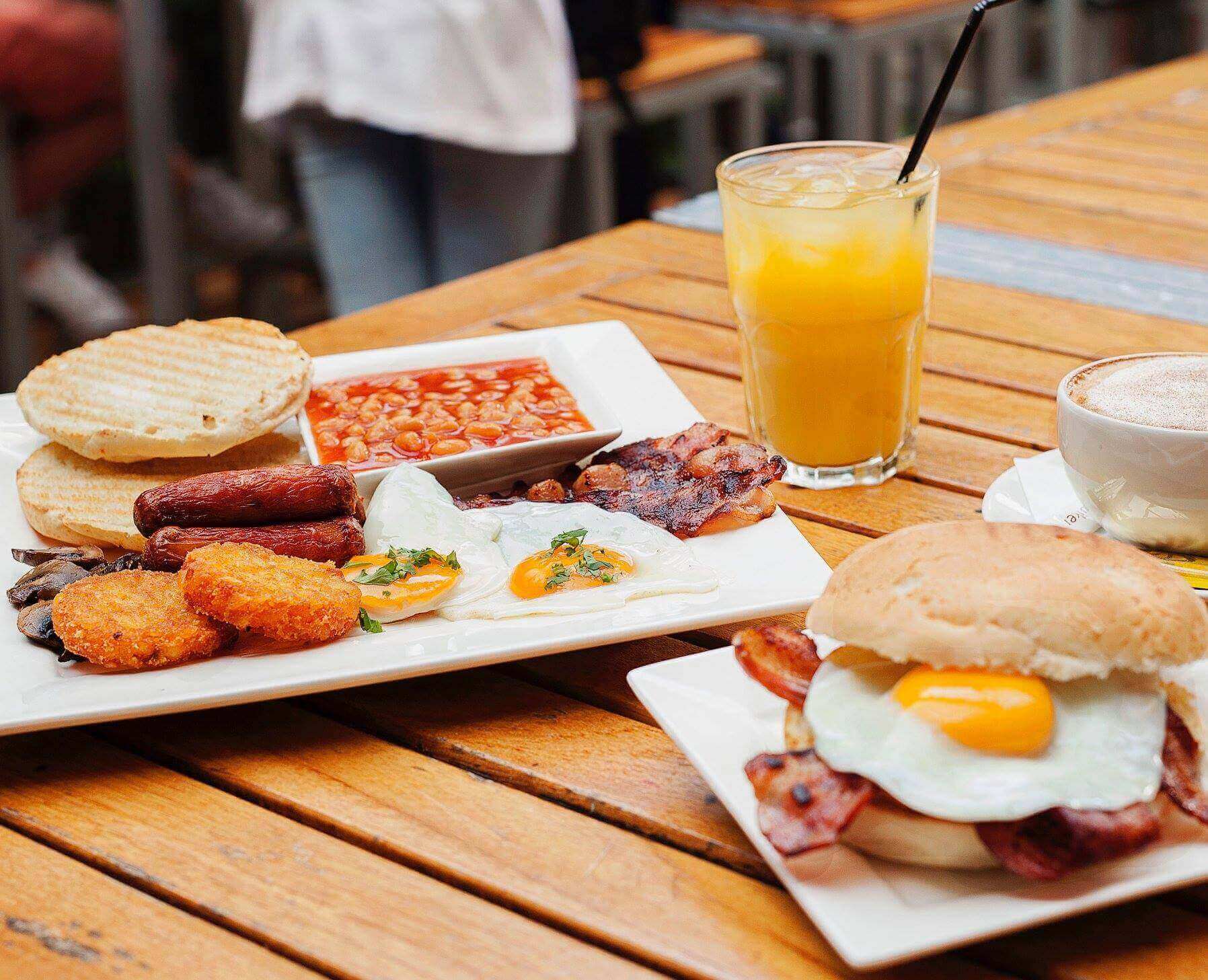 Promisingly named 'The Resurrection', Belushi's fry up is perfect for mopping up hangover blues. Starting the day with a mammouth stack of smoked back bacon, fried eggs, sausages and the rest of the works is likely to bring the frailest of party-goers back to life. Which is really the point of the Full English Breakfast, right?
Book in at Belushi's London Bridge here
Where is it?
52 Holborn Viaduct, London, EC1A 2FD
M Victoria Street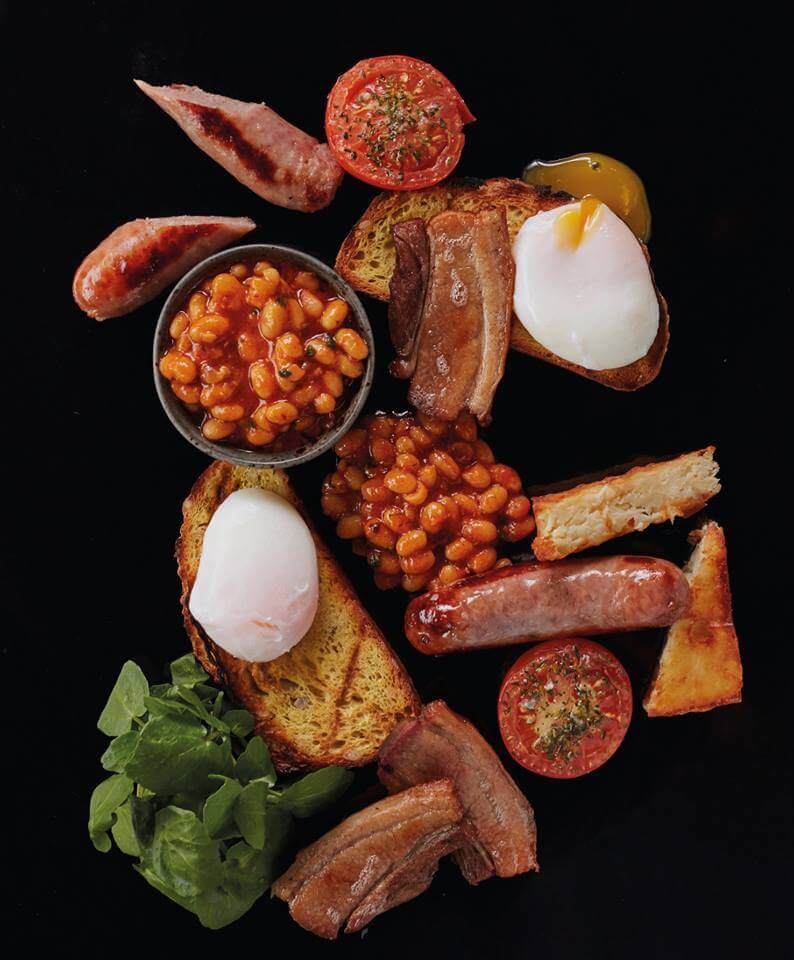 This glamourous venue is associated with sophisicated Bottomless Brunches and swanky events, but M Victoria Street aren't afraid to keep it greasy and serve up a proper Full English Breakfast. The M Breakfast is a formidable feast of succulent pork belly, sausages, hash browns, beans, tomato and eggs that does the traditional cooked Breakfast justice. Situated by Victoria Station and Apollo Station, M Victoria is the perfect pit-stop for those exploring what London has to offer.
Make an online booking here
Where is it?
Zig Zag Building, 74 Victoria Street, London, SW1E 6SQ
Kitty Hawk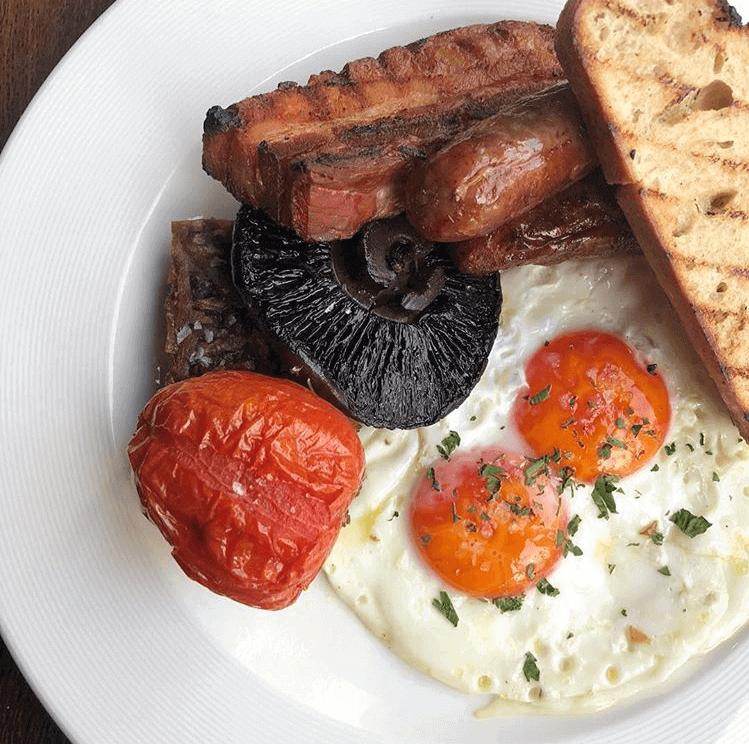 Conveniently situated by Moorgate Underground, Kitty Hawk is an effortlessly cool restaurant serving a mean Full English Breakfast that includes the criminally underrated potato cake. More of this, please!
Where is it?
11,13,14 South Place, London, EC2M 7EB
Big Easy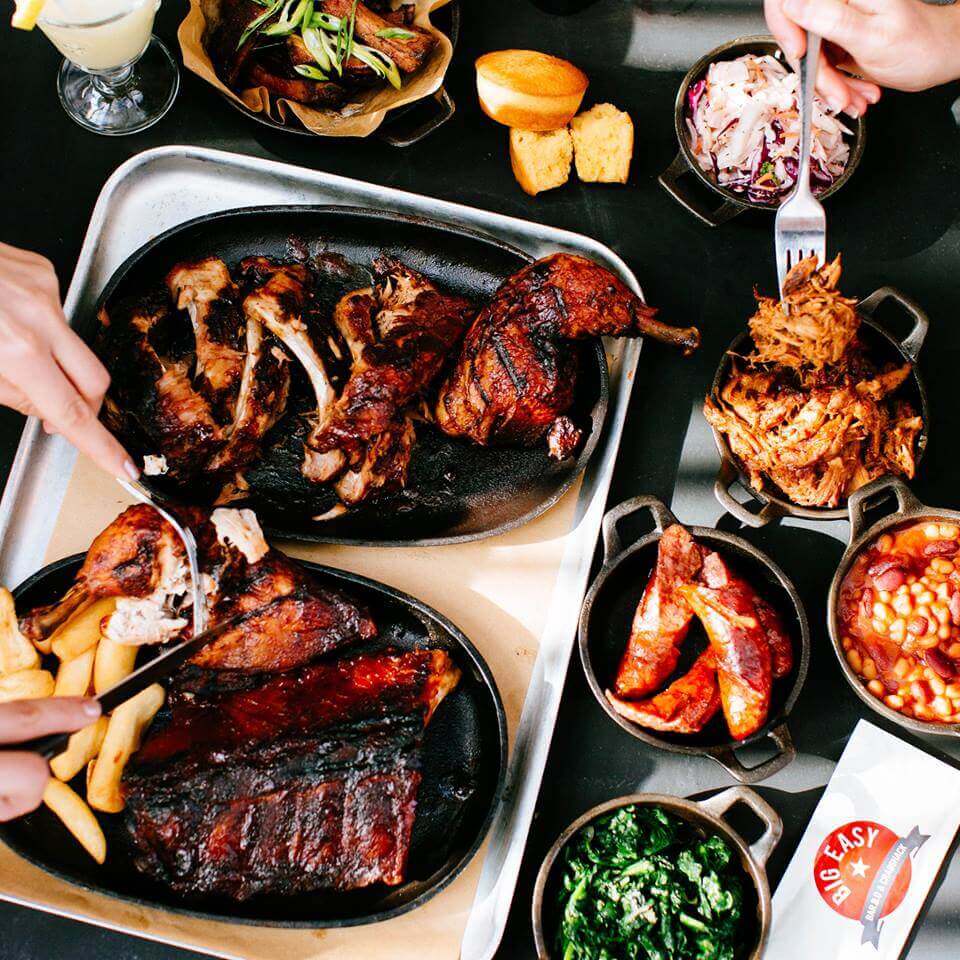 It goes without saying that the mighty Big Pig Breakfast is not suitable for vegetarians. Inspired by American BBQ's, Big Easy's take on the Full English Breakfast is a delightfully indulgent meat feast that's sure to keep you going all day. Expect chopped pork, pit-smoked chicken, pork and beans, chips, fresh cornbread and a food coma.
Big Easy has three branches across London – read more about their Breakfast at Covent Garden, Kings Road and Canary Wharf.