Where to get Pancakes in London this weekend
Are pancakes the best breakfast food ever? It could be argued so. We've rounded up some of the best spots to go for pancakes in London.
Pancakes have got to be some of the best ever breakfast food, but we think also some of the most annoying to make from scratch at home. Skip the washing up and get yourself straight down to one of these Breakfast and Brunch spots in London who have perfected the art of how to master this delicious favourite.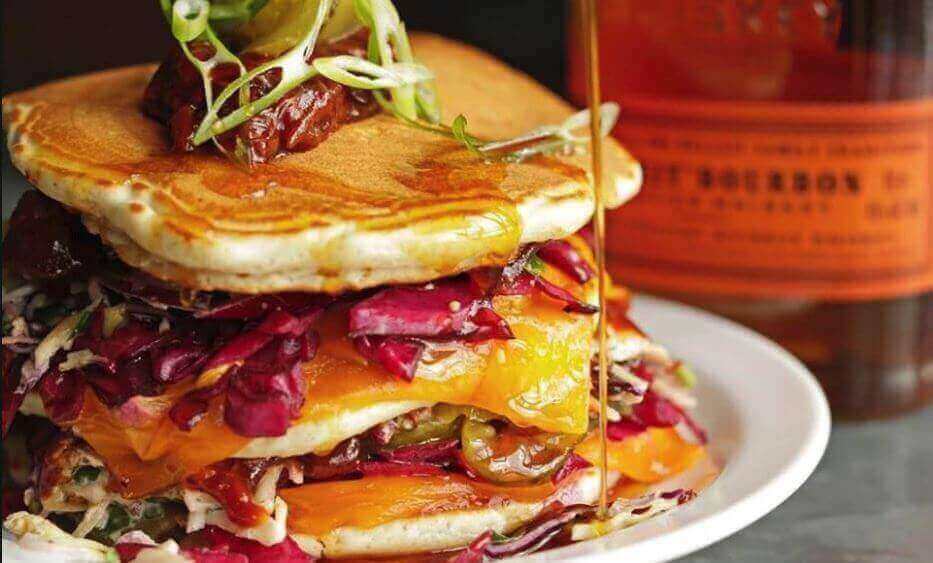 The Breakfast Club have been 'taking care of breakfast since 2005' and show no sign of slowing down, with their iconic yellow gaffs popping up everywhere across the capital. Opt for the Battersea branch to have fluffy pancakes in a cute blend of 50's kitsch and 80's laundrette.
5-9 Battersea Rise, London, SW11 1HG
Click here to book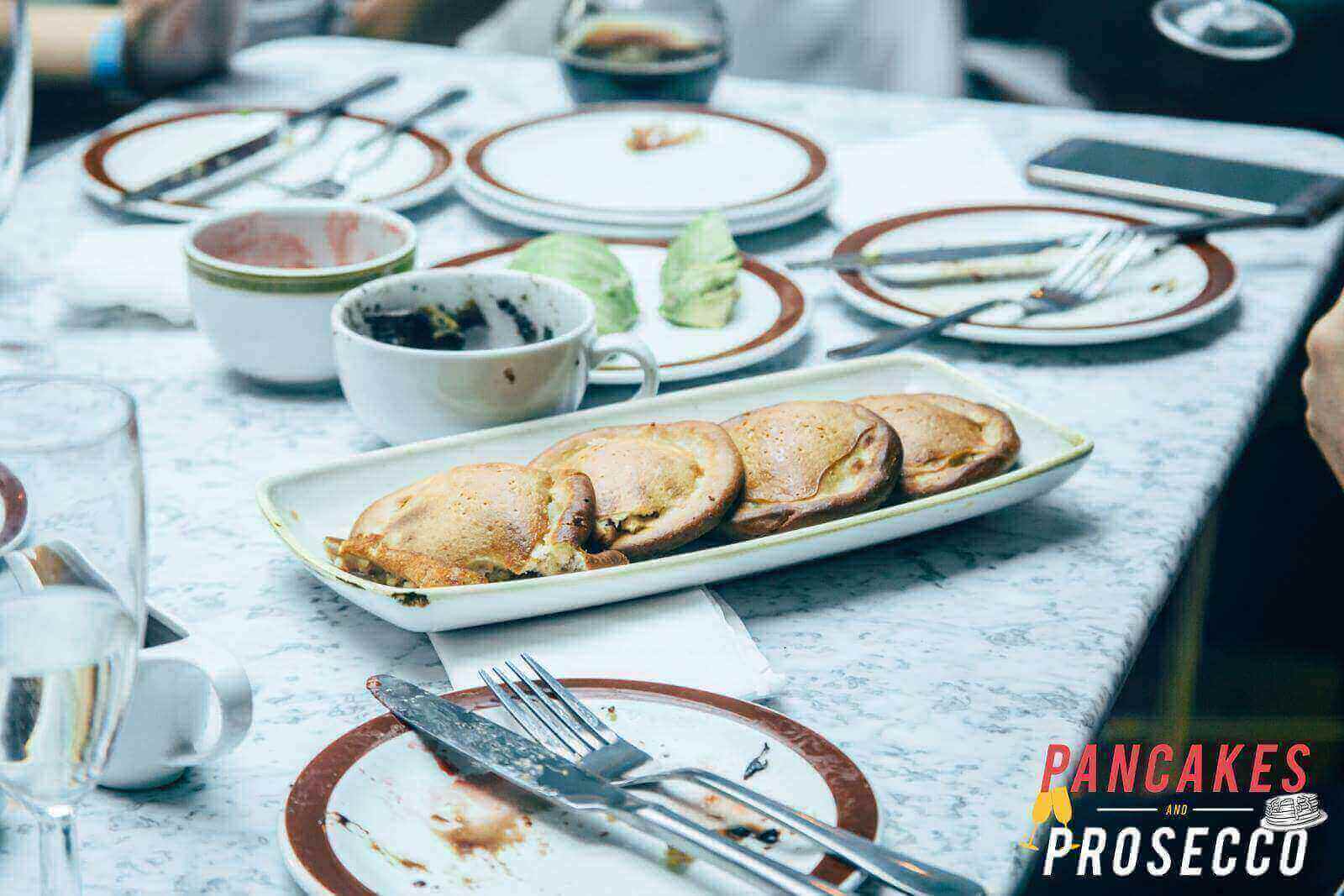 If there's a better way to spend a few hours on a weekend we haven't thought of it: bottomless pancakes and prosecco courtesy of DUO in Camden. A fountain of Prosecco is there for the taking! Purchase as a voucher as a gift for that special someone who has everything.
22 Inverness Street, Camden Town, London, NW1 7HJ
Click here for vouchers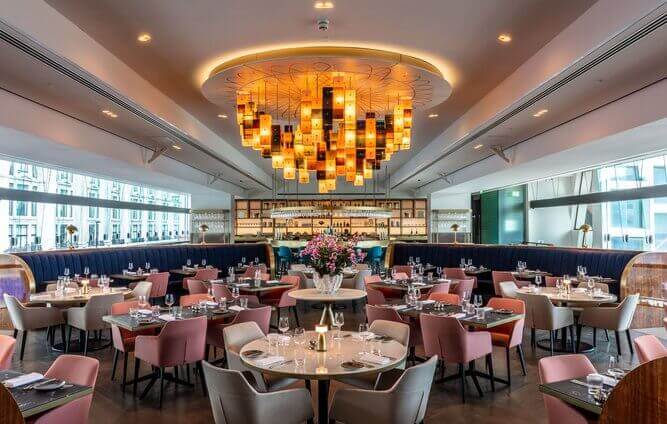 Already causing a stir across the city, this newly-opened restaurant is the new destination dining spot in the iconic Centre Point building. Brunch is a sumptuous affair and is available alongside bottomless bubbles, just £29 when ordering 2 courses, so choose from caramelised banana and toasted pecans, dry cured bacon and maple syrup or berry compote and Chantilly cream.
11 St Giles Square, London, WC2H 8AP
Click here to book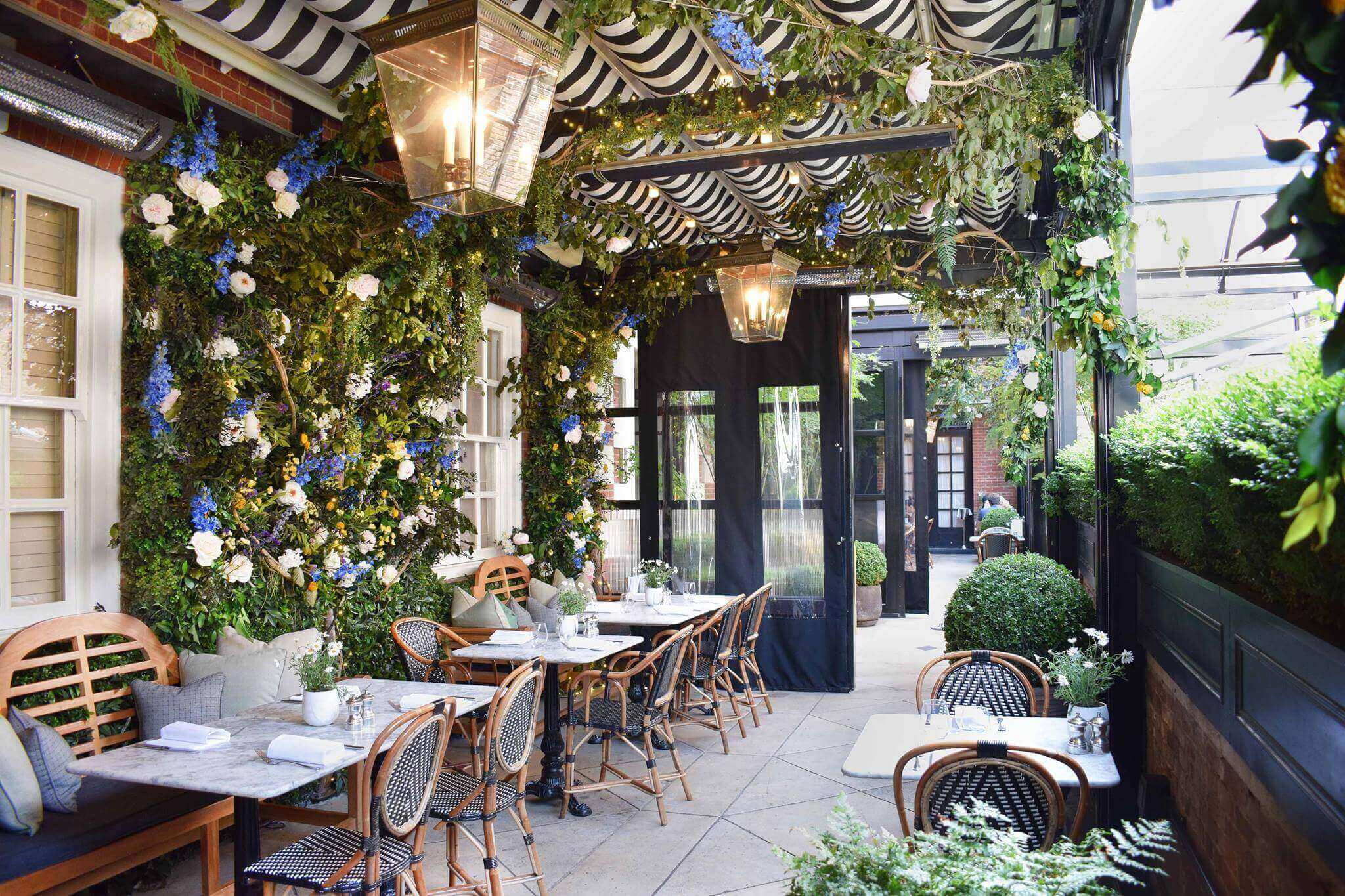 As if any excuse were needed to visit the beautiful Dalloway Terrace, it's a romantic and whimsical spot to enjoy pancakes with your loved one or friends.
16 - 22 Great Russell Street, Fitzrovia, London, WC1B 3NN
Click here to book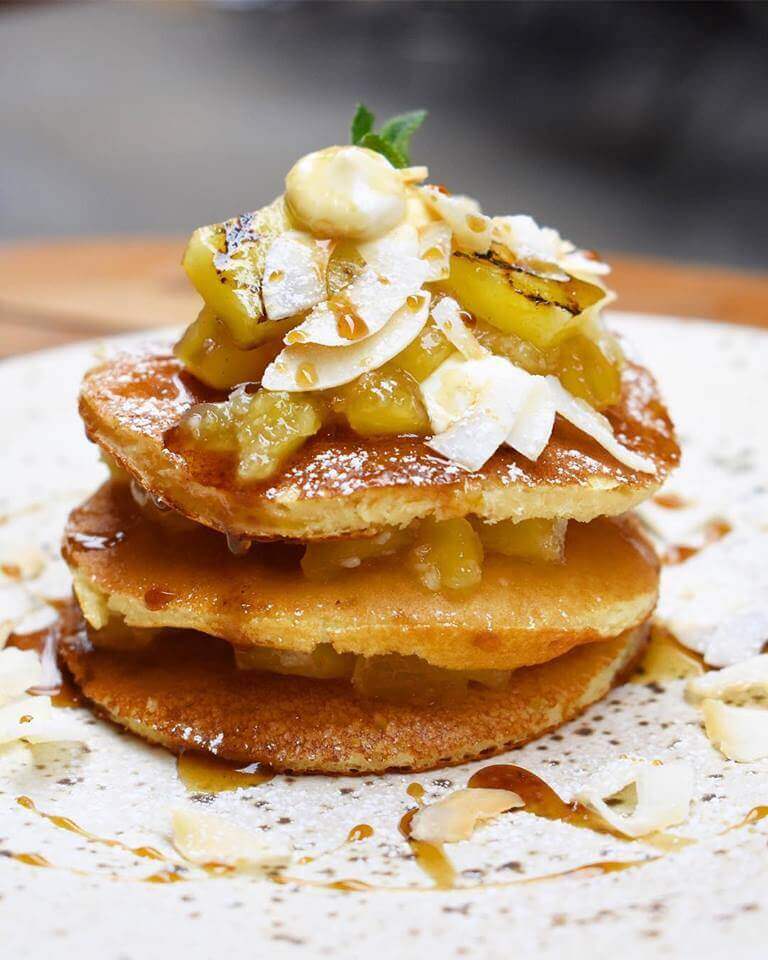 If you fancy your pancakes with a deliciously inventive tropical twist, get yourself to Mews of Mayfair to try their popular Pina Colada pancakes, made with pineapple, coconut and rum syrup, offering a tiny slice of paradise.
10 Lancashire Court, London, W1S 1EY
Click here to book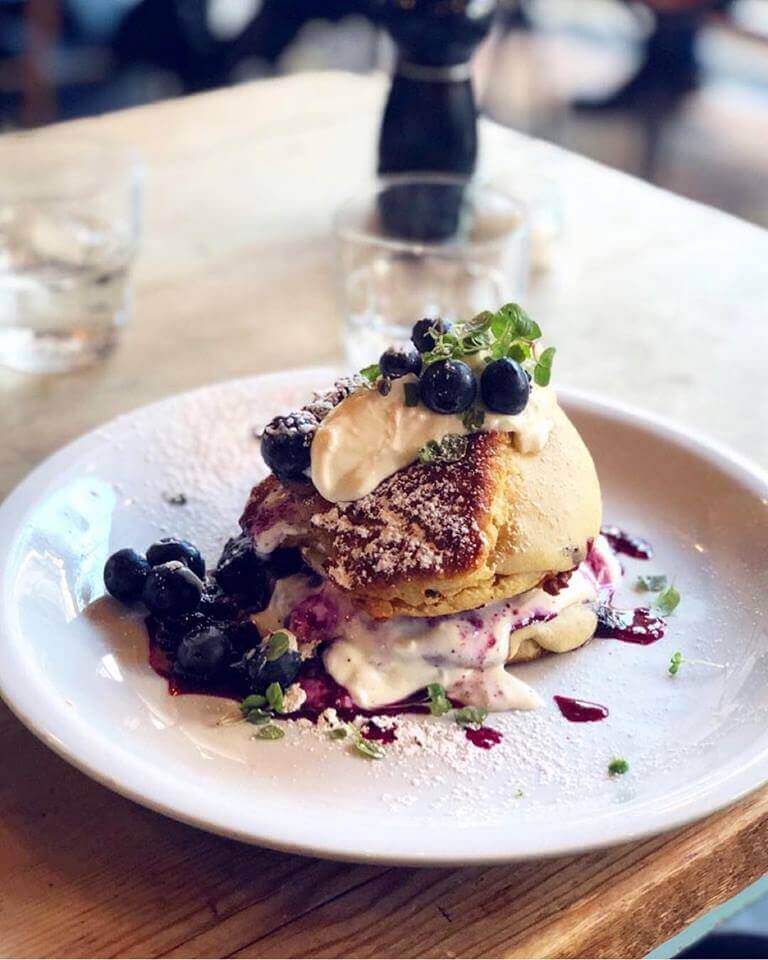 Ask For Janice have a sociable philosophy that encourages small plates and sharing. They work closely with local suppliers and have their finger on the pulse when it comes to ingredients – try buttermilk pancakes with clementine, carrot and cinnamon or a classic bacon 'n' syrup.
50-52 Long Lane, London, EC1A 9EJ
Click here to book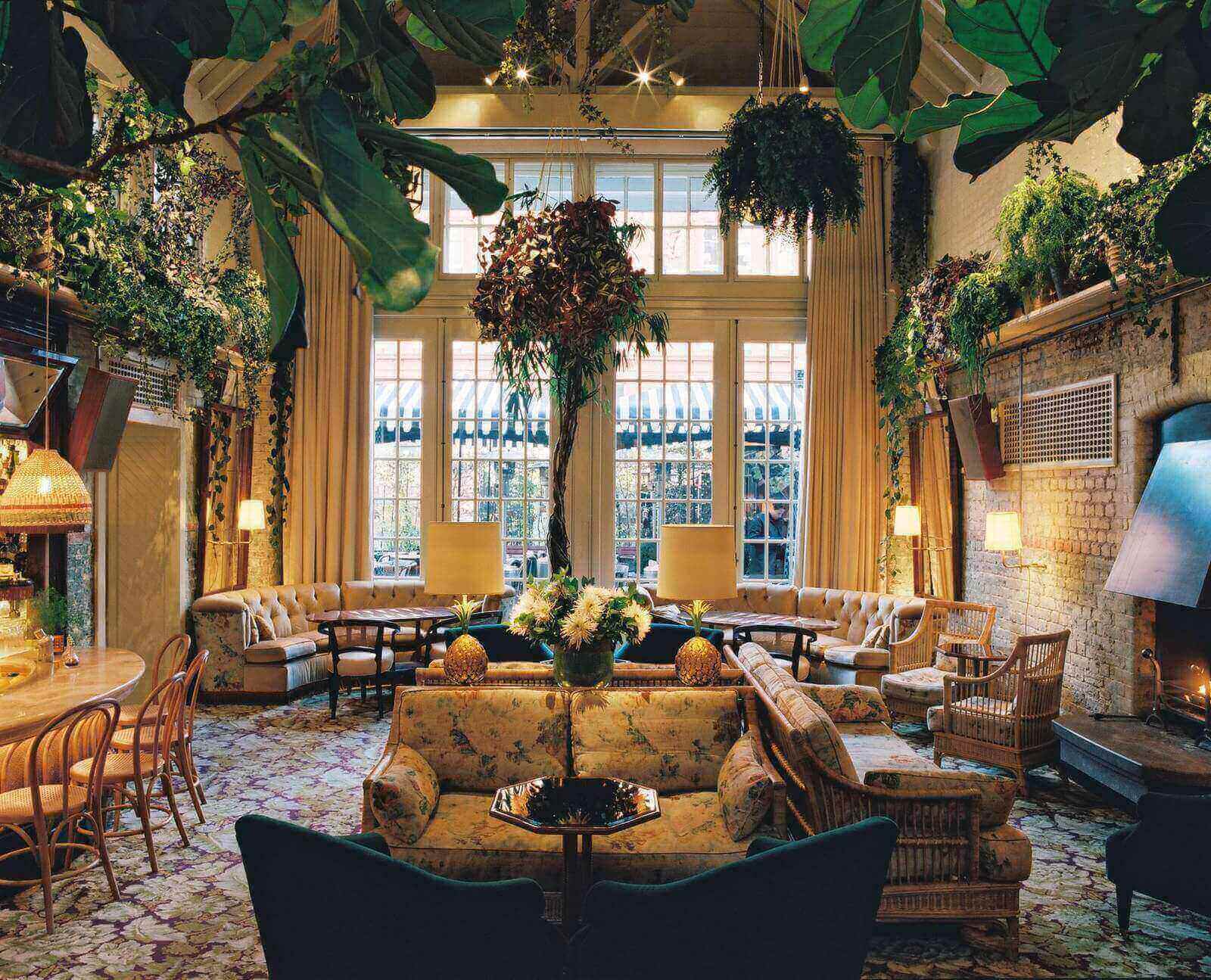 This Gothic, Grade II listed building formerly served as a fire station, but these days it is the Chiltern Firehouse - a refined restaurant headed by Michelin starred chef Nuno Mendes. The fluffy buttermilk pancakes here come with blueberries, creme fraiche and a good dose of interior design envy.
1 Chiltern St, Marylebone, London, W1U 7PA
Click here for further details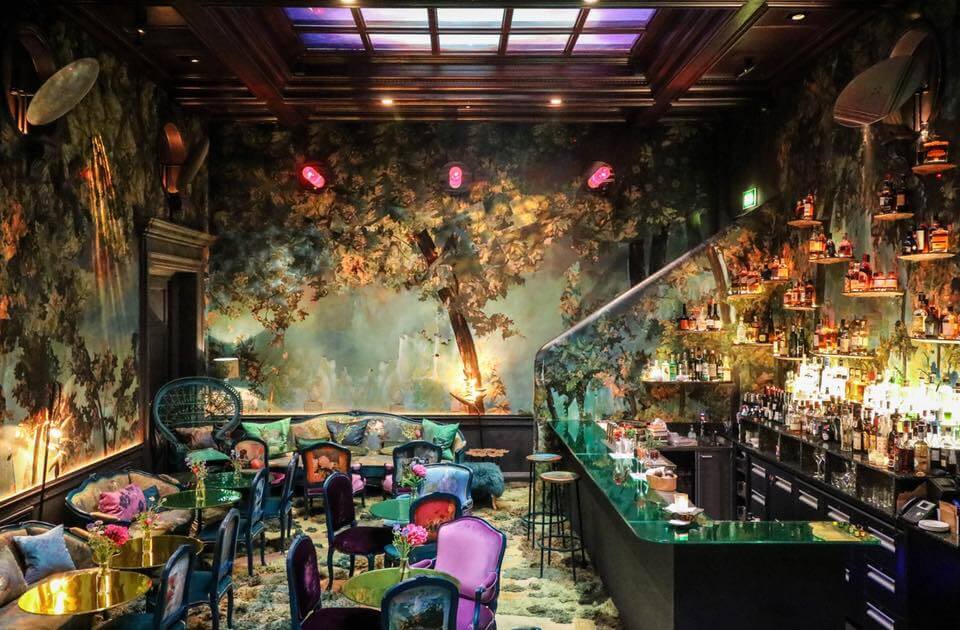 A gorgeous 18th-century tea room with endless Instagram-worthy quirks and decor, Sketch London needs little introduction. Breakfast proves extremely popular with dishes including pancakes with chocolate chips, banana or blueberry. And don't forget to keep an eye out for the self-playing piano, because what else do you expect in an enchanted forest?
9 Conduit Street, London, W1S 2XG
Click here for further details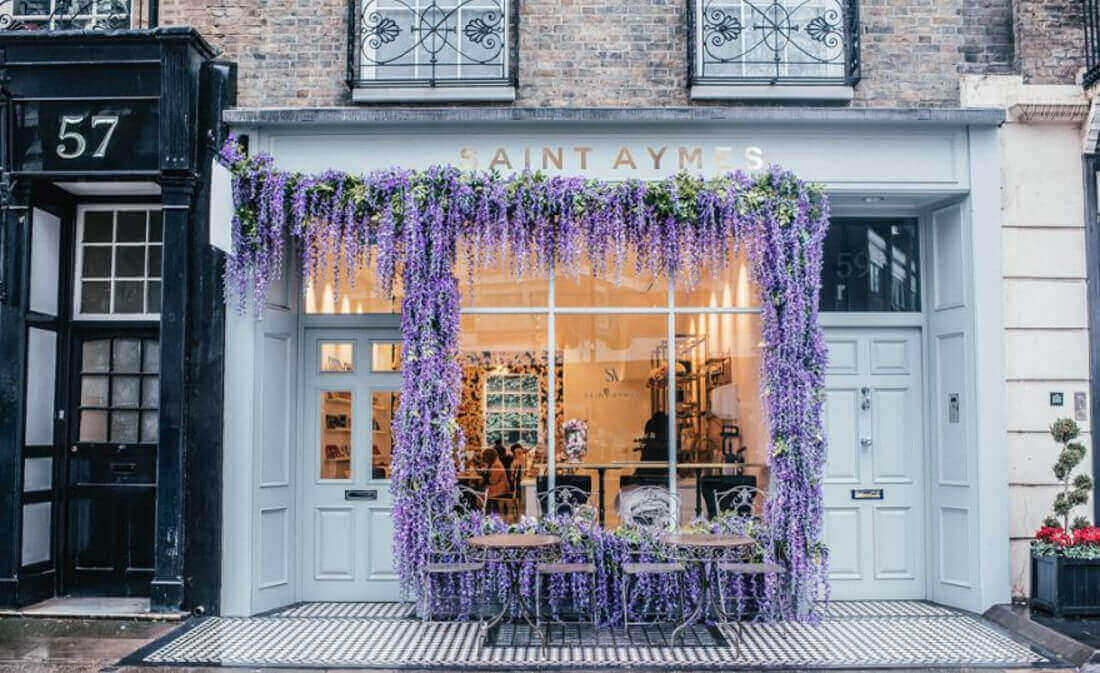 If you like your lattes sprinkled with 24-carat edible gold, then you've come to the right place. Equal parts interior design mecca and foodie haven, St Aymes' take on breakfast will appeal to those with a sweet tooth.
59 Connaught St, London, W2 2BB
Click here for further details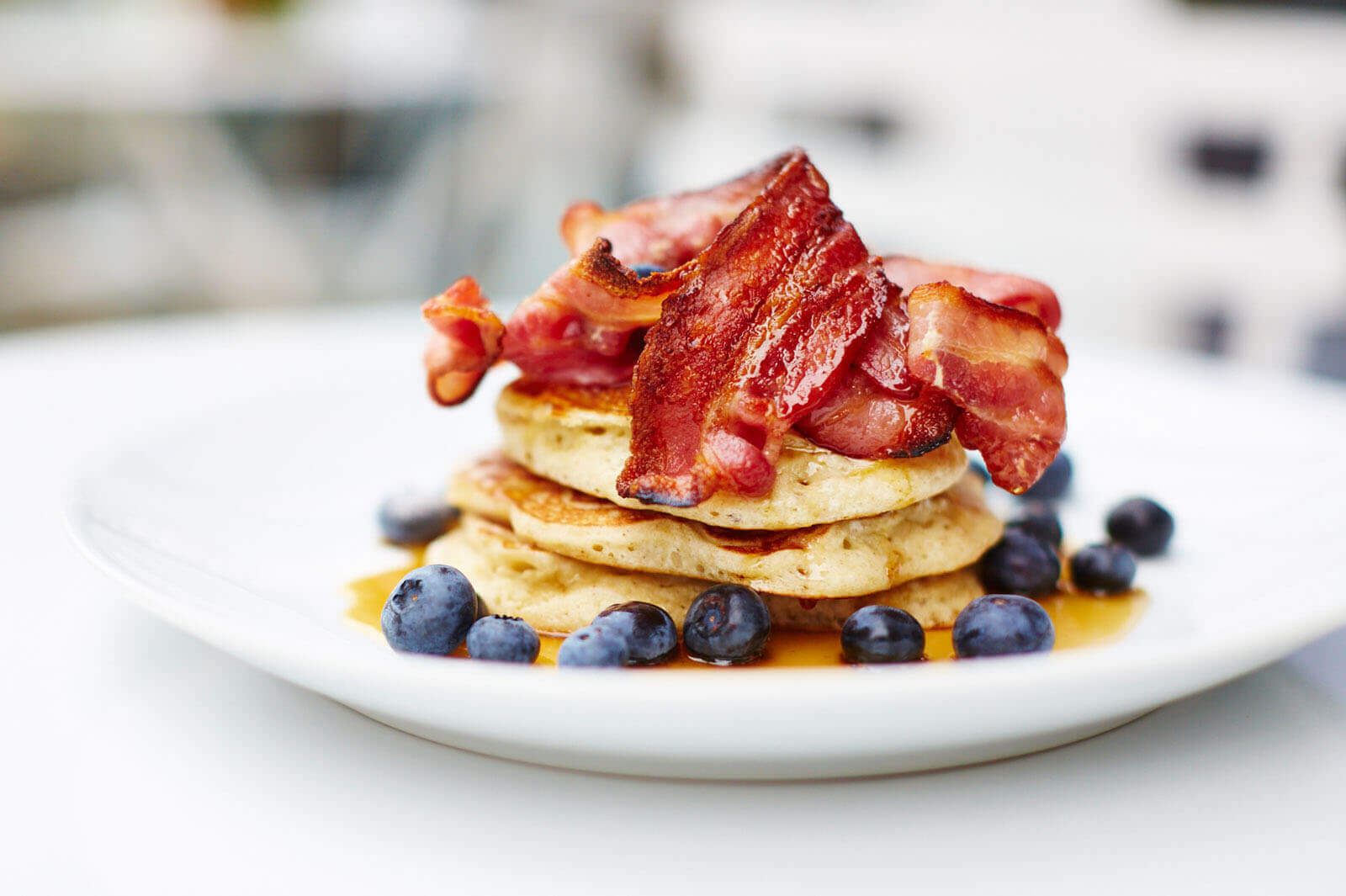 Need we say anymore?
Click here for further details