Where to Get Pancakes in London This Weekend
Are pancakes the best breakfast food ever? It could be argued so. We've rounded up some of the best spots to go for pancakes in London.
Here at Bruncher, we're always on the lookout for flipping good pancake stacks. So, if you're wondering where you can get your pancake fix this weekend, do not fear. To celebrate Pancake Day, we've rounded up a list of our favourite Brunch spots serving up some seriously delicious pancakes in London.
The Breakfast Club, Battersea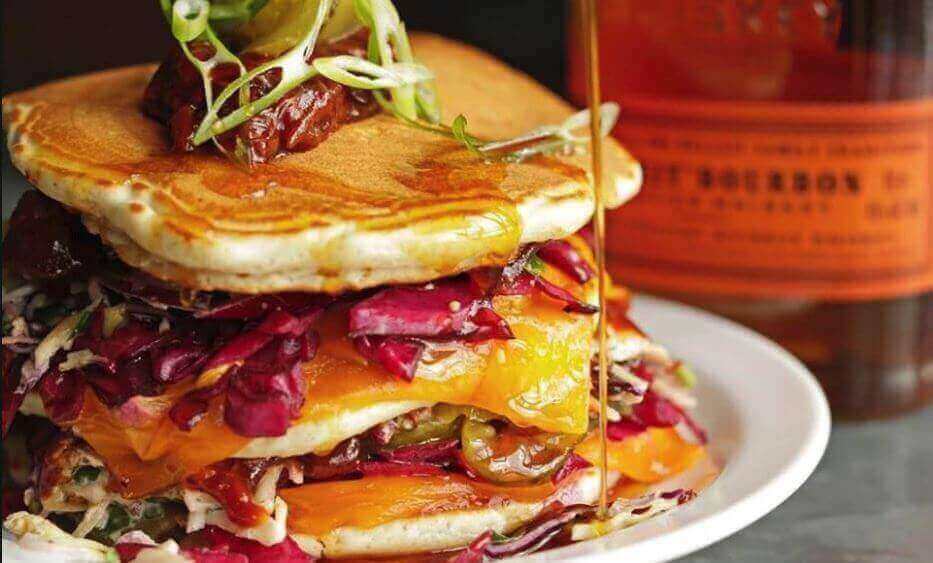 The Breakfast Club have been 'taking care of breakfast since 2005' and show no sign of slowing down, with their iconic yellow gaffs popping up everywhere across the capital. Opt for the Battersea branch to have fluffy pancakes in a cute blend of 50's kitsch and 80's laundrette.
Where?
5-9 Battersea Rise, London, SW11 1HG
Click here to book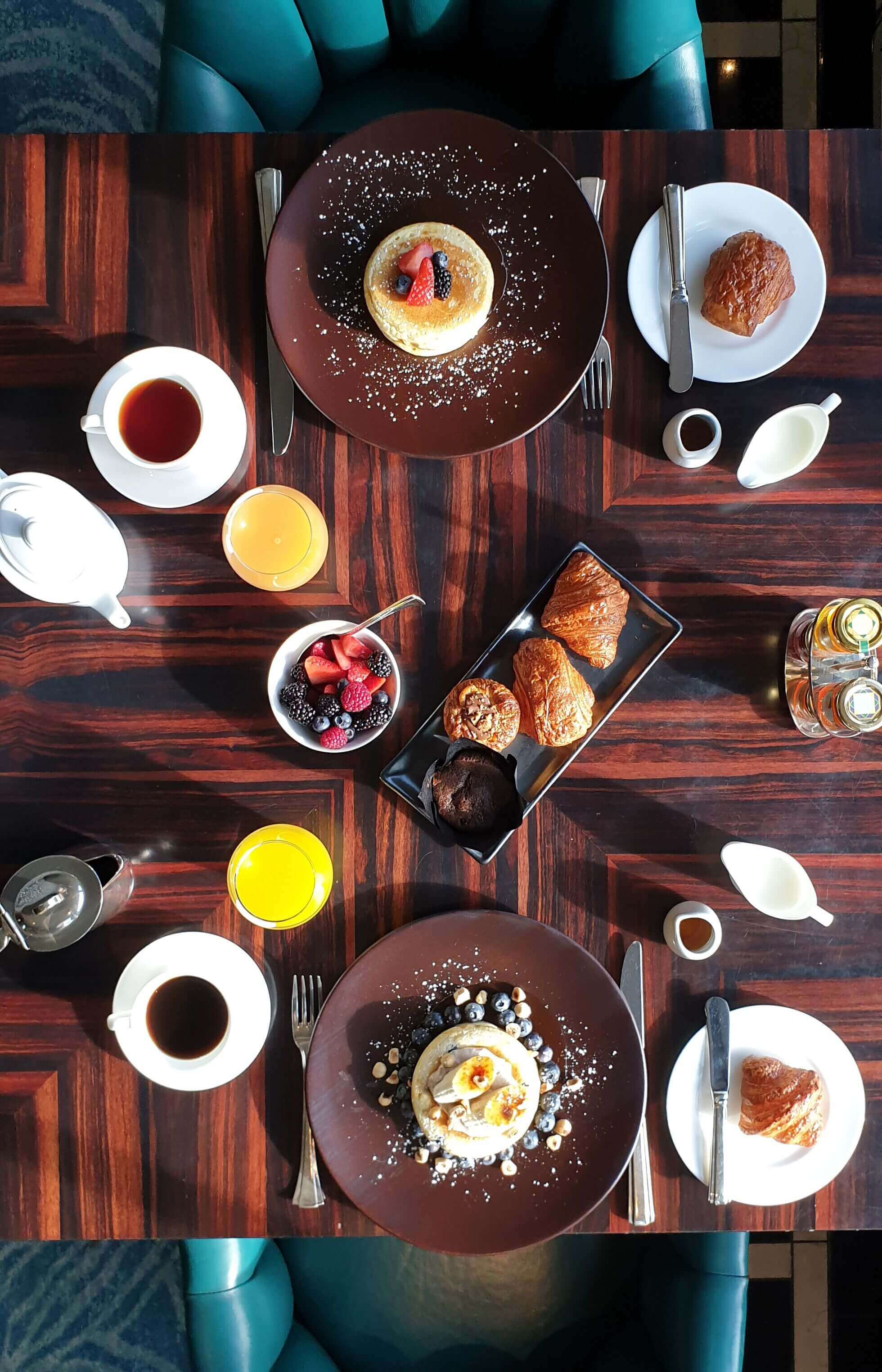 Brunch at Kaspar's is always an exquisite affair, and their pancake stacks are no different. Their fluffy Savoy-style pancakes come with a range of different toppings, including blueberries, banana mousse, caramelised bananas, hazelnuts and maple syrup. Vegan's won't miss out here either as Kaspar's also offer yummy plant-based alternatives!
Where?
The Savoy, Strand, London, WC2R 0EY
Book here
D

irty Bones Soho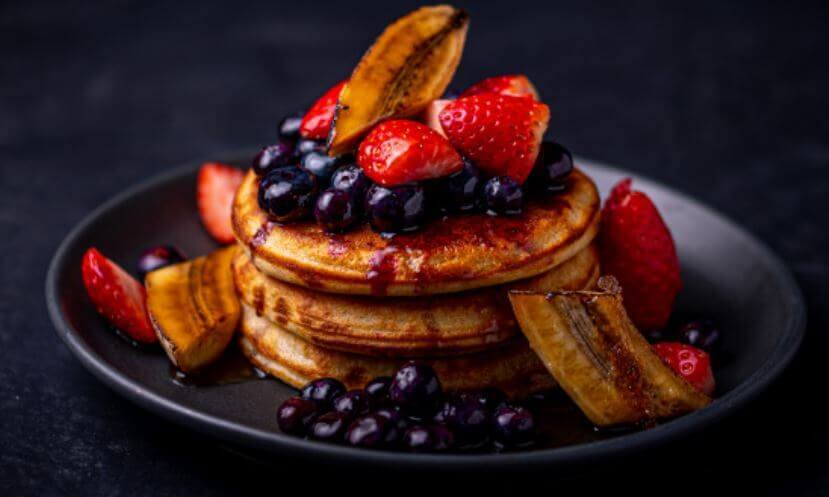 What better way to celebrate Pancake Day than with mouth-watering buttermilk pancakes in the surroundings of a swanky, NYC-style foodie hangout? Dirty Bones serve up their drool-worthy pancakes every weekend with your choice of bacon and maple syrup or clotted cream and blueberries. You can even join them on Shrove Tuesday itself and enjoy their epic Double Dutch Pancakes topped with your choice of 10 (yes 10!) delicious ingredients.
Where?
14 Denman Street, London, W1D 7HJ
To book, click here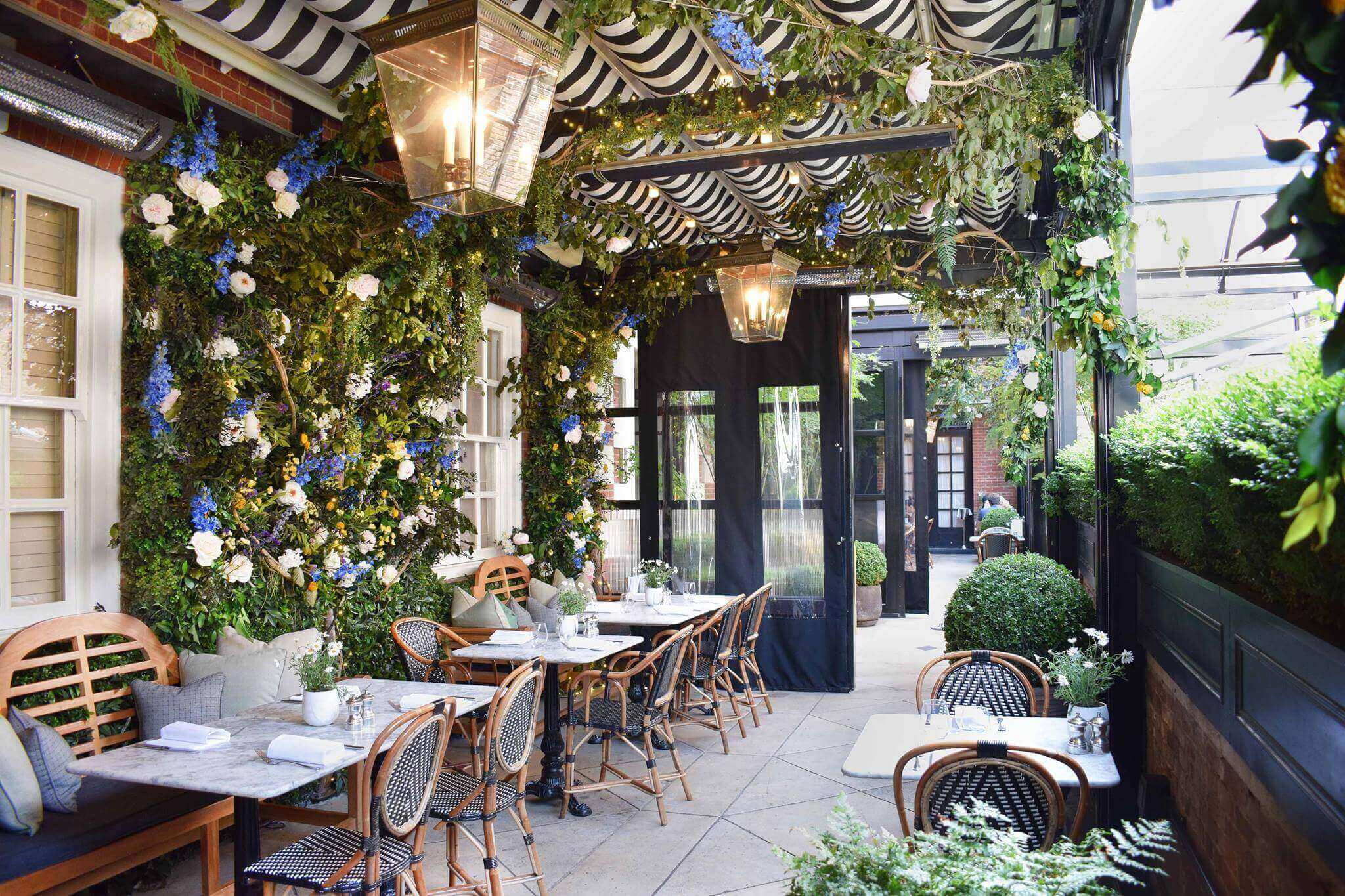 As if any excuse were needed to visit the beautiful Dalloway Terrace, it's a romantic and whimsical spot to enjoy pancakes with your loved one or friends.
Where?
16 - 22 Great Russell Street, Fitzrovia, London, WC1B 3NN
Click here to book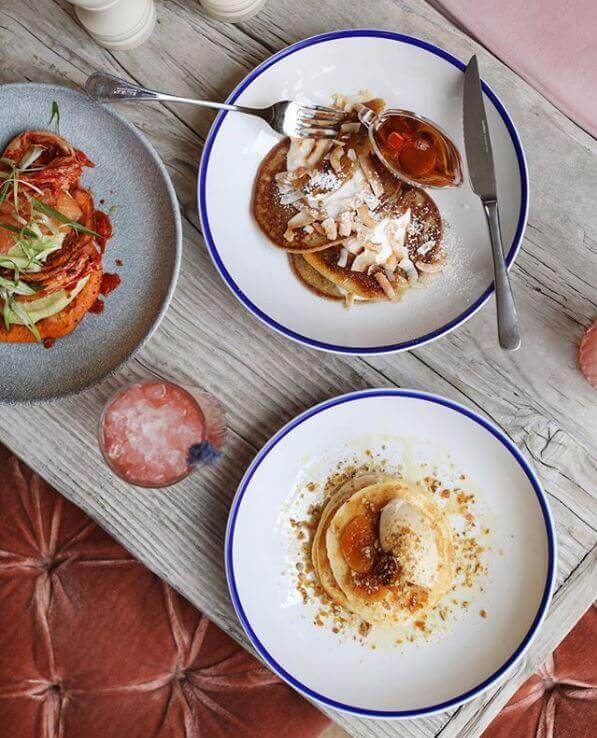 If you fancy your pancakes with a side of sophistication, head down to No. 11 Pimlico Road this weekend. Cosy up in the heart of Belgravia and dig into their caramelised banana and ricotta pancakes with butterscotch sauce and coconut yoghurt. Need we say more?
Where?
11 Pimlico Road, London, SW1W 8NA
Click here to make a booking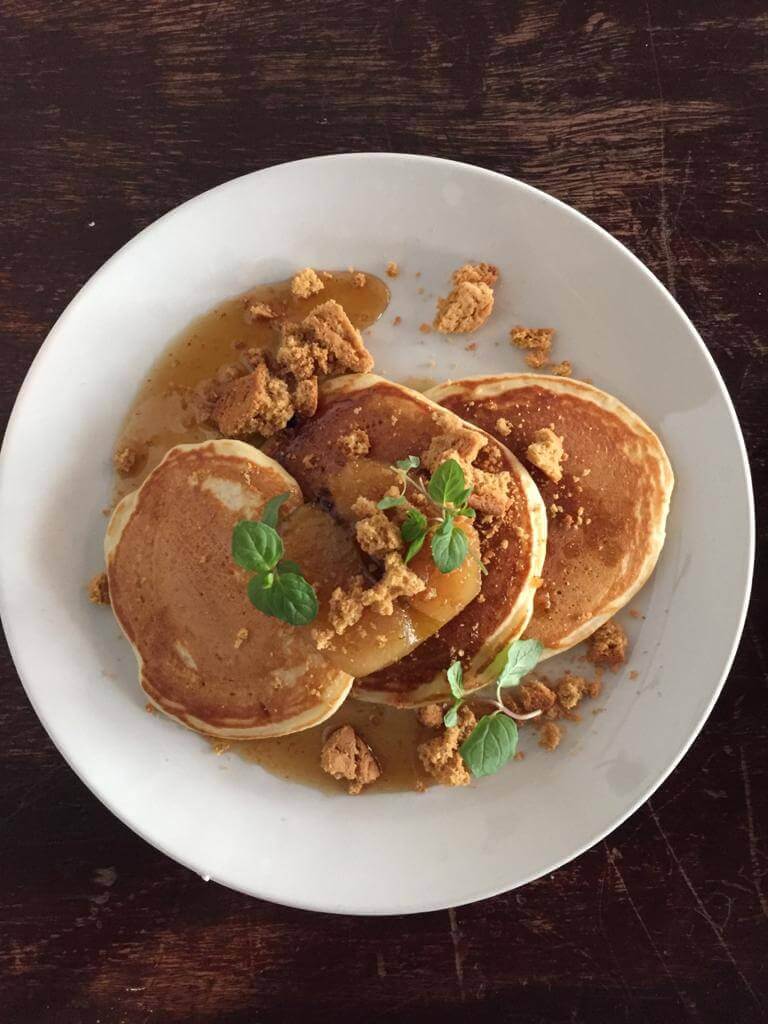 Gorge on fluffy pancakes and soak up all-round good vibes at everyone's favourite neighbourhood hangout, Ask For Janice. Though buttermilk pancakes have a regular spot on their weekend menu, join them on 25th February for a special Pancake Day menu - a mouth-watering mash-up of savoury and sweet options, served with every topping imaginable. You won't be able to resist their buttermilk pancakes with spiced rum flambéed banana, dark chocolate sauce and coconut chips or their sweet potato pancakes with smoked salmon, kale and a yummy beetroot dressing.
Where?
50-52 Long Lane, London, EC1A 9EJ
Click here to book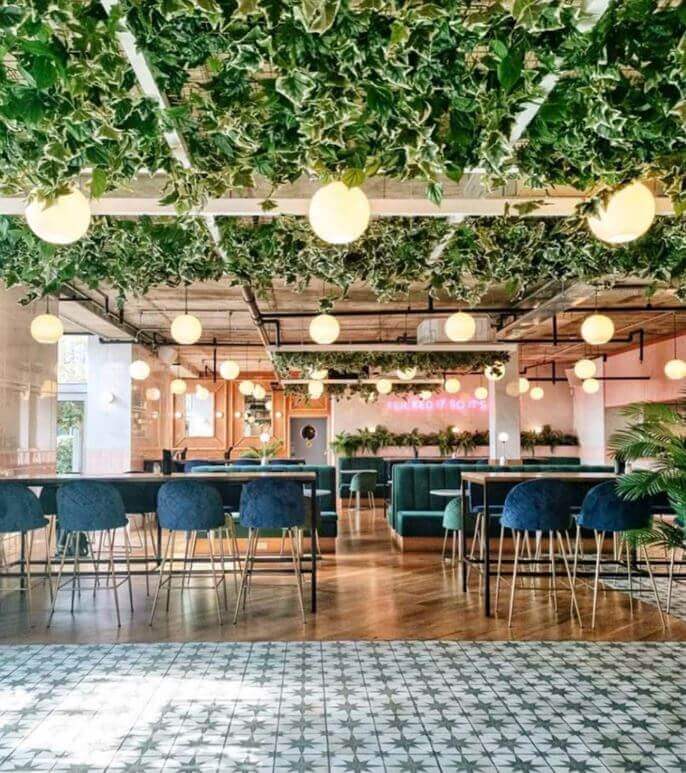 Give yourself a health kick this Pancake Day and head over to Islington's The Skinny Kitchen. Specialising in fresh, natural ingredients, their wholesome pancake stacks will be sure to nourish your soul and cleanse you from top to toe. Pancakes are a staple on The Skinny Kitchen's Brunch menu, with a whole host of healthy toppings from caremalised banana and coconut to matcha and fresh berries.
Where?
52 Upper Street, London, N1 0QH
Click here to book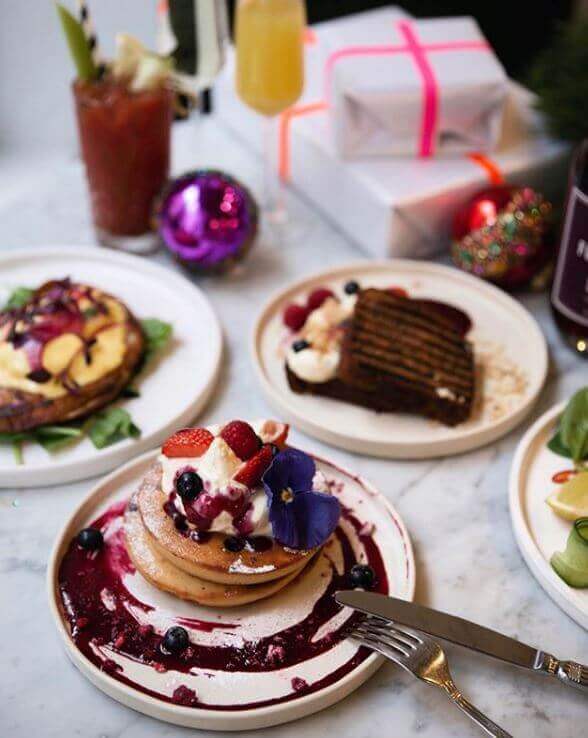 A buzzing Nova foodie hub in the heart of Victoria, Timmy Green is London's very own slice of Australia. We love their snazzy buttermilk and blueberry pancakes, served up with fresh berries, honey mascarpone cream and pure maple syrup. On Shrove Tuesday, they'll even be serving these up with a glass of Prosecco!
Where?
11 Buckingham Palace Rd, Westminster, London, SW1E 5DJ
Book your spot here