Where to get coffee in London this weekend
This year's London Coffee Festival is being held at the Old Truman Brewery along Brick Lane, drawing in connoisseurs, industry bigwigs and coffee fans from around the world and will be hosting hundreds of exhibitors in their biggest showing yet.
Tickets are selling out quick sharp but don't worry, as we've rounded up the finest coffee houses across the capital for you to get your caffeine fix.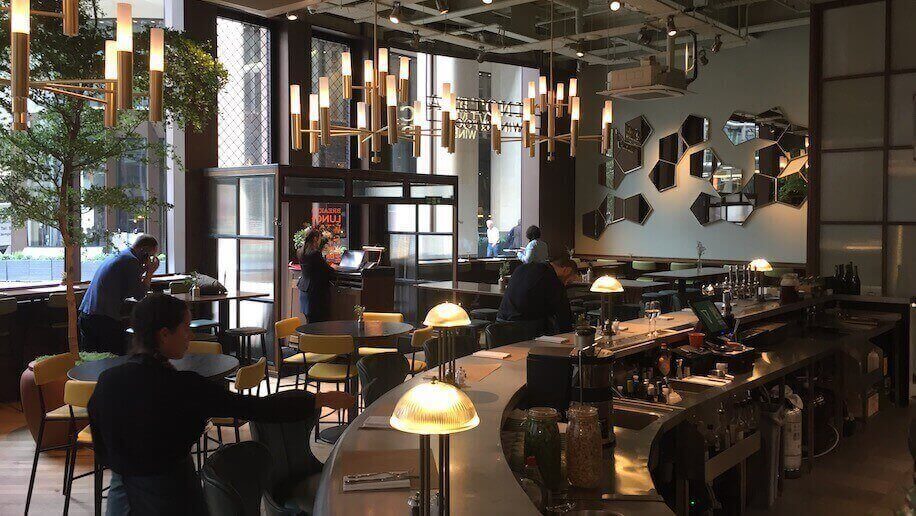 Caravan is London's coffee mecca and is so cherished by Londoners it's now expanded to five restaurants across the capital. It's best enjoyed outside on the terrace at Exmouth Market while the Bankside venue is found inside a renovated metal box factory, giving it a shabby-chic edge. Whichever site you end up at, you're guaranteed a finely-crafted cup o' joe. With a cookbook, coffee kits and a subscription package on offer, you know you're in expert hands at Caravan.
Click here for Caravan Exmouth Market // 11 - 13 Exmouth Market, London, EC1R 4QD
Click here for Caravan Bankside // 30 Great Guildford Street, London, SE1 0HS
Click here for Caravan Fitzrovia // 152 Great Portland Street, London, W1W 6AJ
Click here for Caravan City // 22 Bloomberg Arcade, London, EC4N 8AR
Click here for Caravan King's Cross // 1 Granary Square, London, N1C 4AA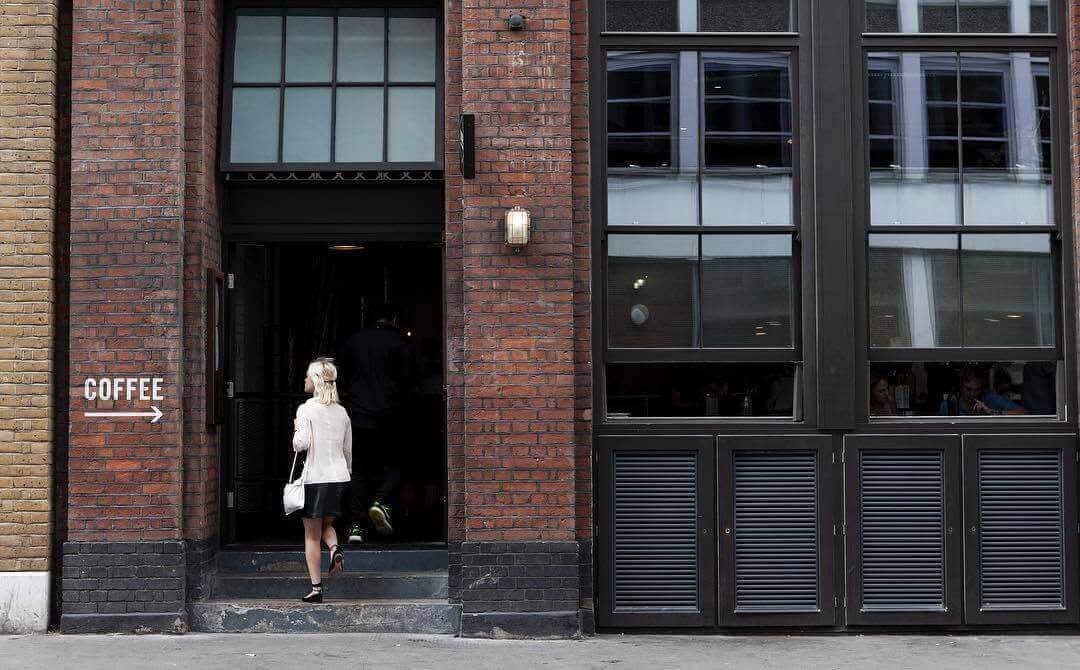 A Kiwi-owned coffee house that's as low-key as it is high quality, Ozone Coffee Roasters are becoming a fully-fledged phenomenon. They have a slavish attention to detail when it comes to coffee – you'll be a connoisseur in no time with the help of their attentive staff. Try their gold standard coffees or the #Empire' blend of nougat, malt and orange, though the biggest draw is the slow-brew special which they're more than happy to guide you through.
Click here for further details
11 Leonard St, London, EC2A 4AQ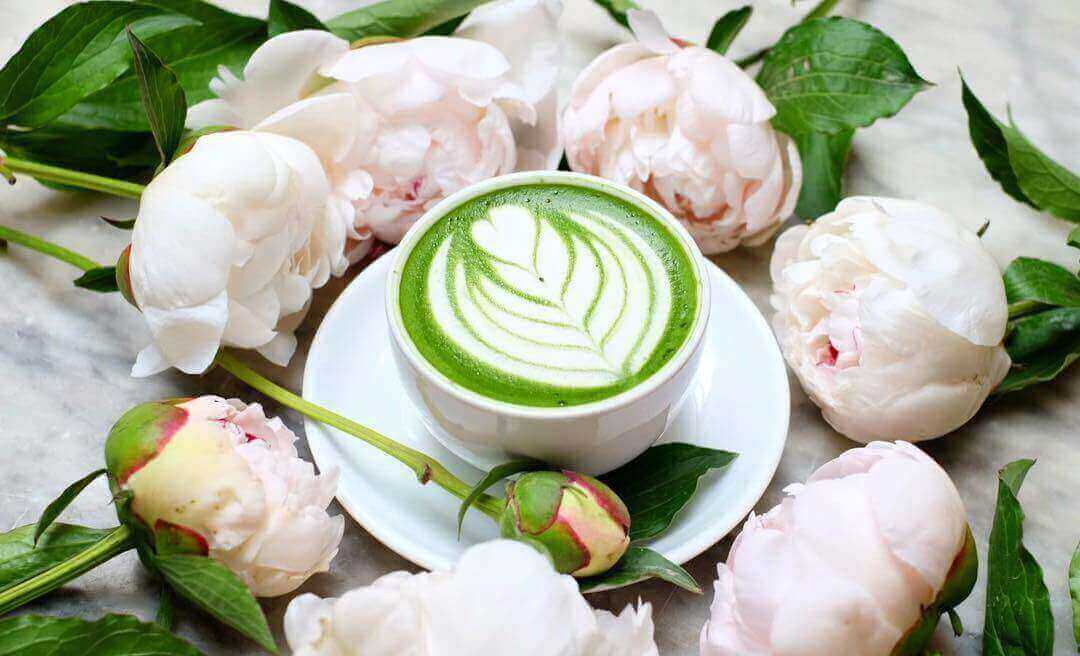 A snug space with refined dishes, Store Street Espresso is ideally located at Kings Cross Station, perfect for on-the-go workers or for a long, sprawling Brunch. Warm up with an artisan coffee at this iconic Kings Cross coffee establishment, a compact, cosy space that's great for curling up with a book. Aficionados will love the variety of coffees available, from espressos and flat whites to pour over and cold brews, not to mention the delicious Brunch and Breakfast options to accompany them.
Click here for further details
40 Store St, Fitzrovia, London, WC1E 7DB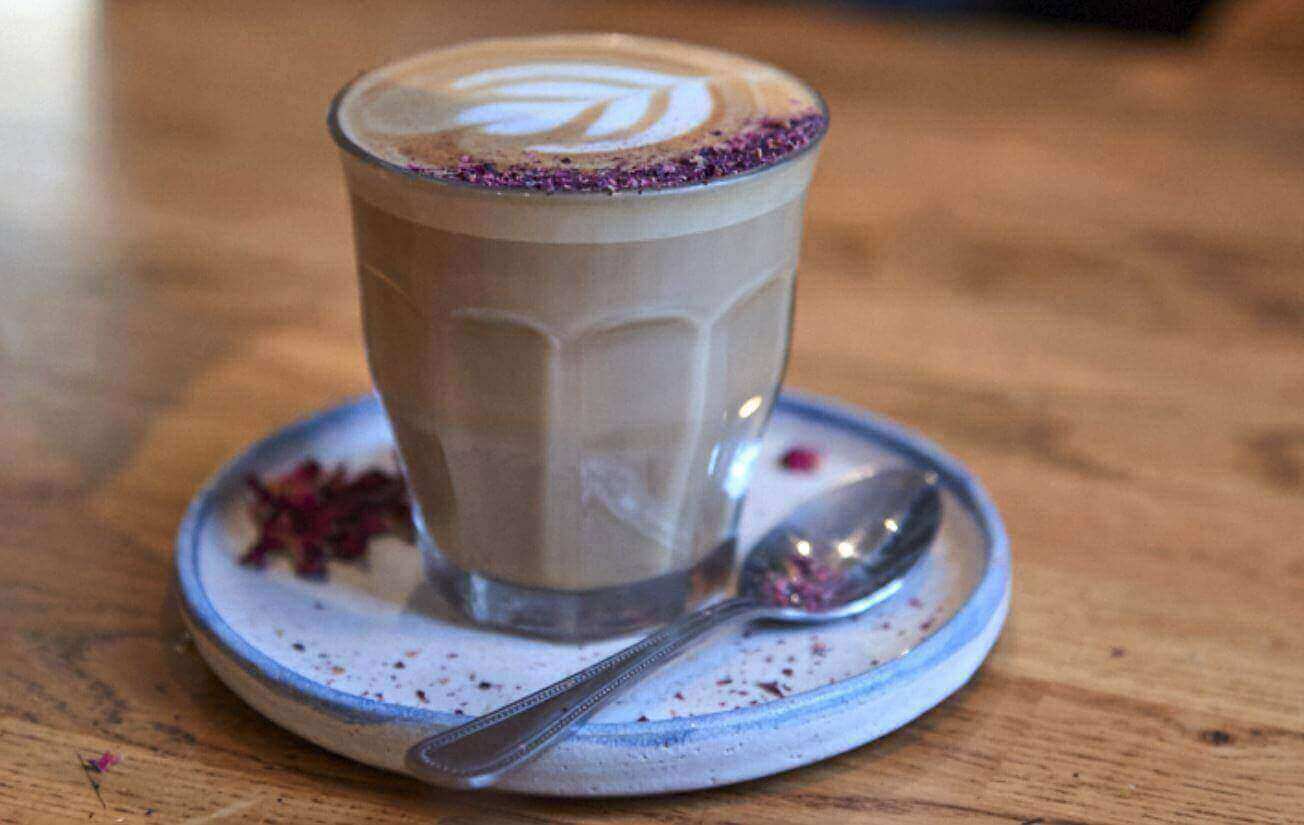 Superfoods, colourful lattes and French Bulldogs - this is how Farm Girl do Brunch and with three glorious venues now spread across London, you've no excuse for missing out! The ethos of Farm Girl is healthy and holistic food in a relaxing environment, bringing Australian café culture and sunshine to the city. One of the most Instagrammable entries on this list, we recommend trying the home-brewed cold drip with steamed coconut milk or the beautiful array of lattes, ranging from rose and lavender to a liquid gold made with turmeric, honey and cinnamon.
Click here for Farm Girl Chelsea // 9 Park Walk, London, SW10 0AJ
Click here for Farm Girl Notting Hill // 59a Portobello Road, London, W11 3DB
Click here for Farm Girl Soho // 1 Carnaby Street, London, W1F 9QG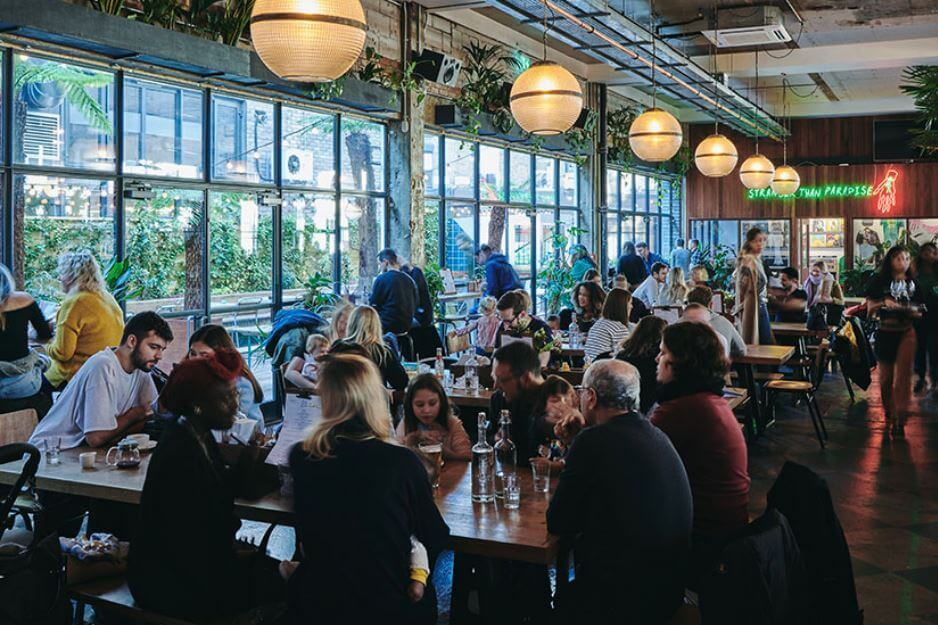 Mare Street Market houses a few of London's best-kept secrets, including the esteemed Flying Horse Coffee. Brunch here is best enjoyed with a carefully-selected coffee from these local roasters, who work onsite and have extensive knowledge of the process. Beans are sourced sustainably and every measure is taken to ensure your cuppa is of the highest quality. We recommend sampling the single origin espresso along with a hearty plate of rarebit or smoked salmon and poached eggs.
117 Mare Street, London, E8 4RU
Click here to book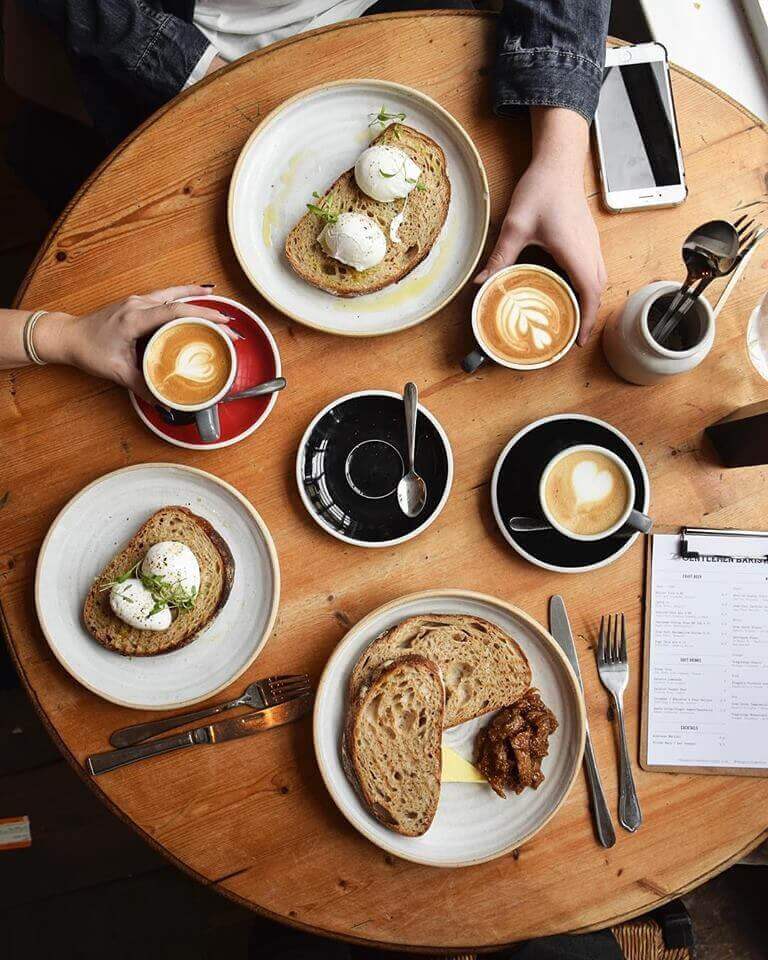 The Gentlemen Baristas serves as a communal melting pot with this much-loved coffee house attracting families, friends, creatives and locals. Their ethos is one of 'well-mannered coffee' and they hope to invoke an identity of a bygone era through both their attentive, polite staff and carefully-chosen coffees. The ground floor serves as a modern-day larder with a deli and bar downstairs and a private dining space upstairs.
3 Union Street, London, SE1 1SG
Click here to book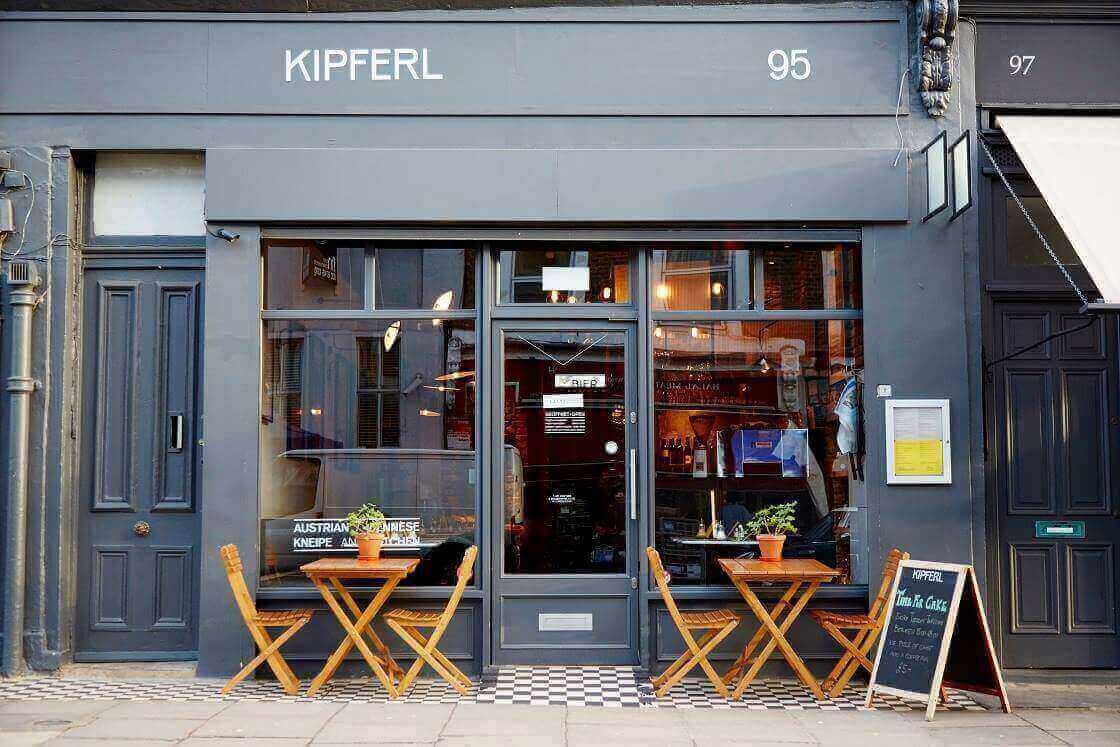 This Austrian coffee house has a rustic chalet theme that gives of a lovely ambience, with pinewood floors and tables to quaint photo's lining the walls. Humble though the interior is, the coffees here are definitely something to shout about. Pair yours with a classic Viennese Breakfast and remember to take some authentic Austrian goods home with you, as Kipferl import some of the country's finest coffee, wine and wafers.
20 Camden Passage, London, N1 8ED
Click here to book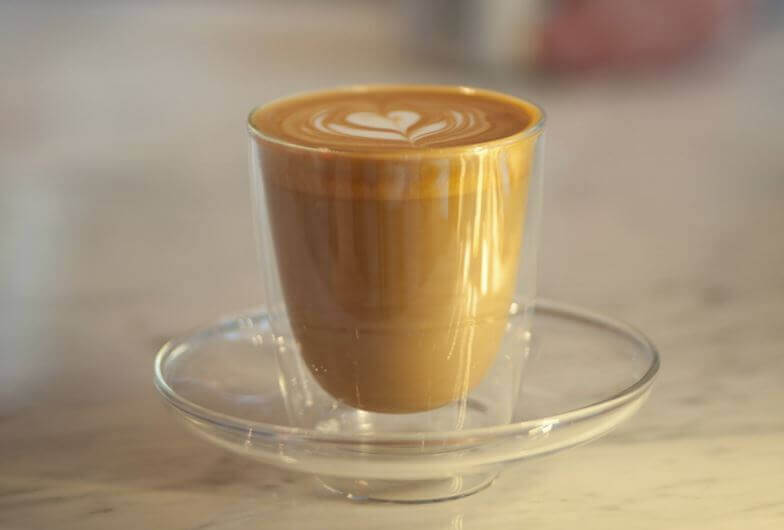 Kupp strive to create the perfect cup of coffee and invoke the Swedish tradition of fika to go along with this. Literally translated as "to have coffee", it actually underpins an entire worldview, one of slowing down and taking a break from the hustle and bustle. What better environment than this to enjoy beautifully-roasted and ethically-sourced coffee? Their beans come from as far afield as Brazil and Colombia and are blended in-house, with notes of almond and caramel. Pair it with their mouth-watering Scandi Brunch plates and you're all set. They'll even grind some for you to take home!
53, 5 Merchant Square, Paddington, London, W2 1AS
Click here to book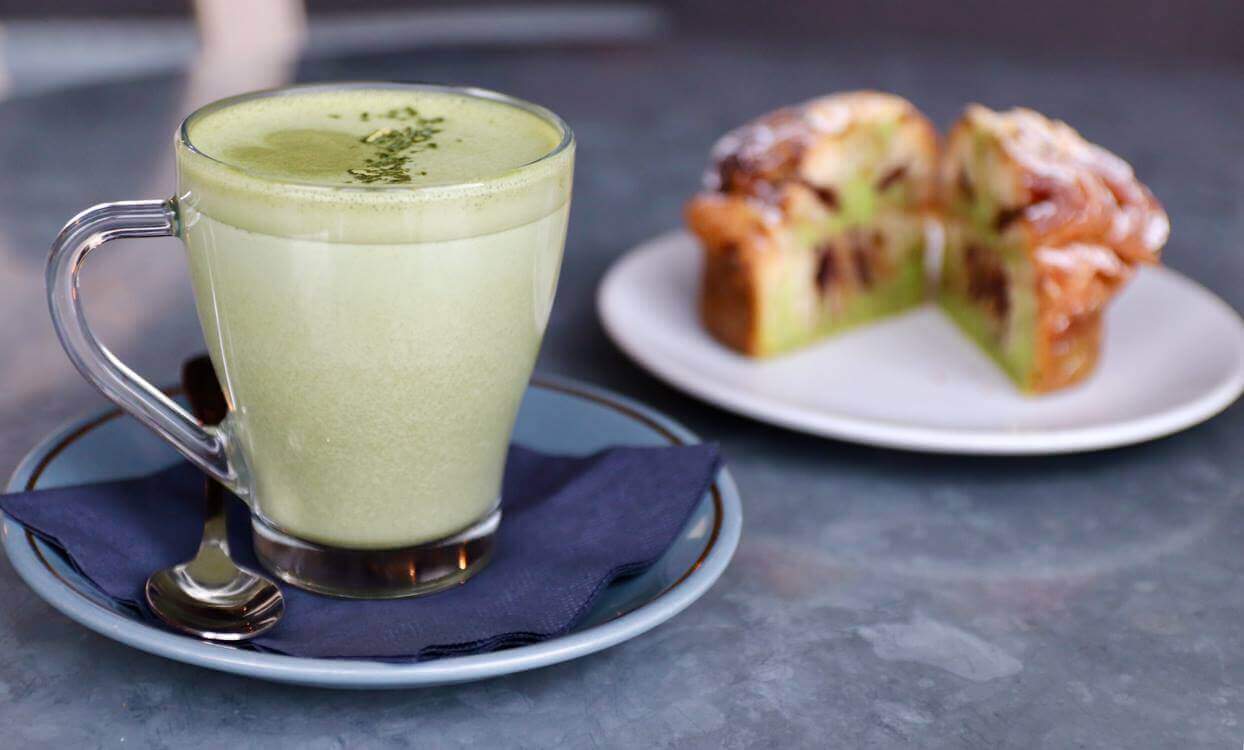 Aubaine in Mayfair is an elegant French patisserie in beautiful surroundings. They have a range of delicious hot drinks that are perfect for pairing with freshly-baked pastries from the bakery, including the pain aux pistaches, a twice baked pain au chocolat with pistachio and almond. Specialty lattes include matcha, turmeric, beetroot and charcoal for those wanting a more adventurous drink, along with a Valrhona hot chocolate. It's an idyllic spot to catch up over coffee and pore over the luscious interior.
31 Dover Street, London, W1S 4ND
Click here to book