These spinach & ham egg cups are the perfect morning treat
The husband and wife duo behind Food and Baker whip up a lovely breakfast dish, ideal for those weekend mornings when you have time to treat yourself...
Breakfast Spinach & Ham Egg Cups
Makes: 12 - 16 // Prep time: 20 mins // Cook time: 30 mins
These are the ultimate brunch minis to have - simply whip up all the ingredients and pour them into a 12 muffin tin and bob's your uncle. Funnily enough, we forgot to add the ribbons of ham on top but it tasted just as good, although we are sure it would have given that extra flavour.
After making these we thought we could have added some spice, chilli flakes or, for the real deal, some fresh chilli. It would have been perfect to make it into a lunch dish too! Serve it with some salad or baby potatoes and you're ready to go.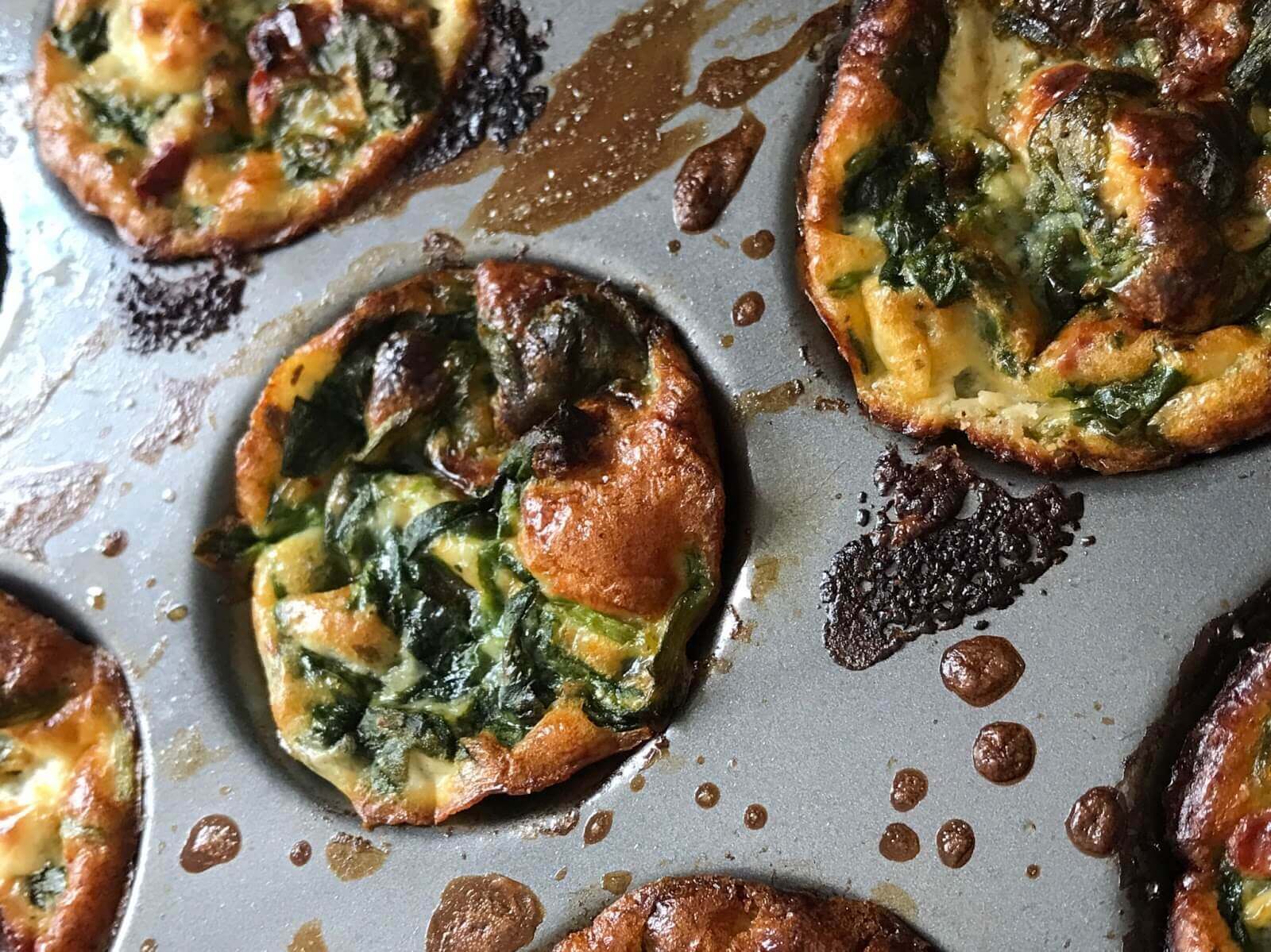 Ingredients:
- 6 large eggs
- 1/2 c. milk
- 3/4 c. soft goat cheese, crumbled
- 5 oz. baby spinach, wilted and chopped
- 1/2 c. roasted red pepper, diced
- 2 oz. ham, sliced into ribbons

Instructions:
1. Preheat oven to 350 degrees F. Spray 12-cup muffin pan with nonstick cooking spray.
2. In large bowl, beat eggs, milk, 1/4 teaspoon salt and 1/8 teaspoon black pepper. Stir in cheese, spinach and roasted red pepper.
3. Divide batter among muffin-pan cups (about 1/4 cup each), top with ham and bake 20 to 25 minutes or until just set in the centre.
4. Cool on rack 5 minutes, then remove from cups. Serve warm.
Follow Food and Baker:
www.foodandbaker.co.uk
Twitter - @foodandbaker
Instagram - @foodandbaker