The Definitive Guide to Japanese and Pan Asian Brunches in the UK
Looking to book a delicious Weekend Brunch but are tired of the same old Eggs Benny? Check out our exhaustive list of Japanese, Malaysian, Thai and Pan Asian Brunches in the capital and across the UK.
Trust us, it's the only list you'll need in your back pocket as we feature the best Bottomless, Free-Flowing and just damn good Brunch spots in London, Leeds, Manchester and more…
Pan Asian and Japanese Brunch in London
Roka Aldwych

Just a stones-throw from Trafalgar Square, the buzzy atmosphere of the area is transplanted indoors at Roka. For just £43 you can enjoy an Oriental banquet of goods – start off with a chef's own sashimi selection and a Japanese pumpkin and sweet potato salad, before moving on to gyoza, sake teriyaki, glazed baby back ribs, plus a ROKA dessert platter. Upgrade to a boozy Brunch deal for just £16 and get unlimited white and red wine throughout the meal.
71 Aldwych, London, WC2B 4HN
Book here
Inamo Covent Garden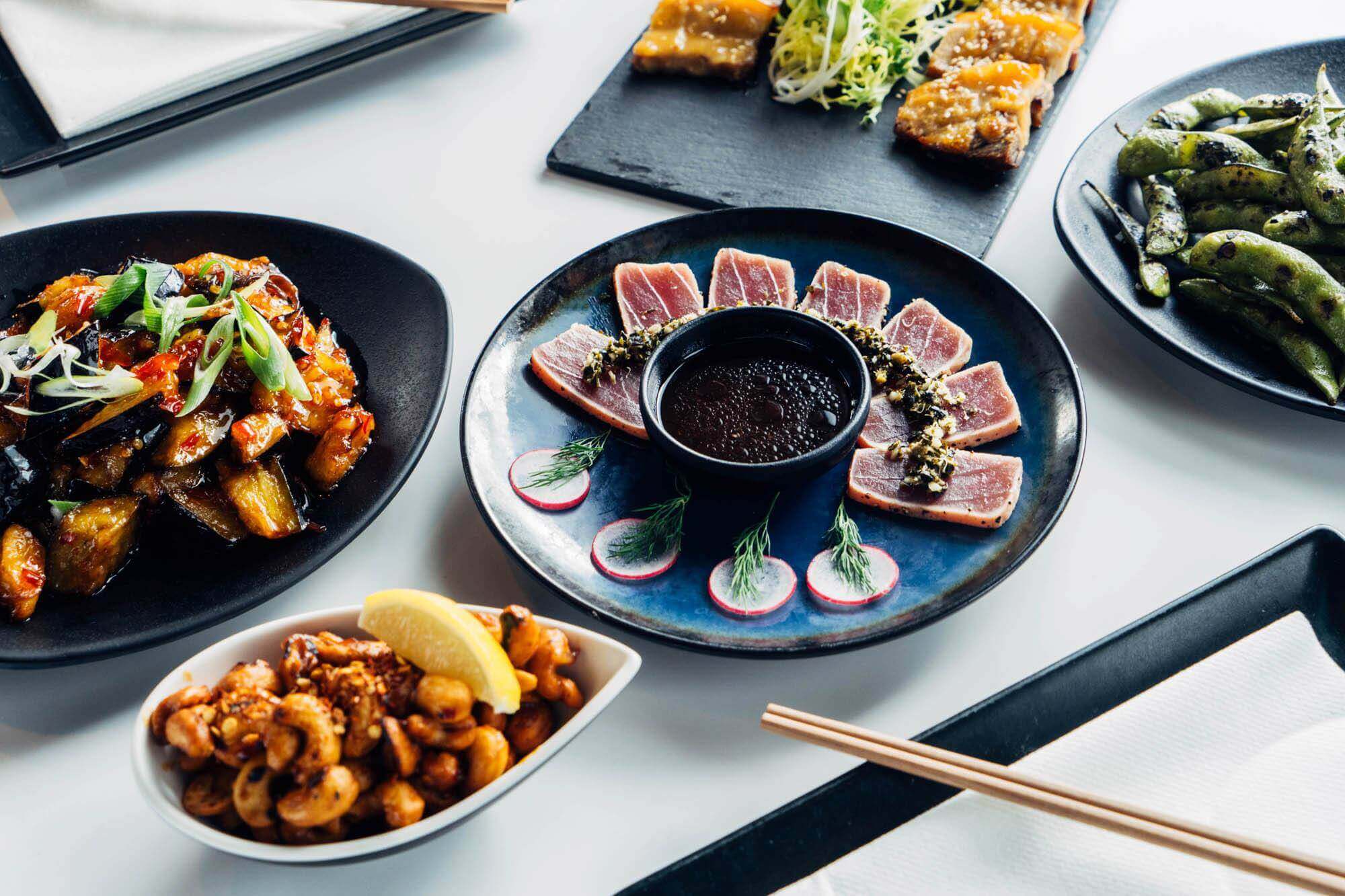 Indulge in bottomless tapas and free-flowing wine or beer at Inamo, a luscious Pan-Asian Brunch spot in Covent Garden for just £39.95 per person. This popular haunt has been championing Far East flavours since it first opened in 2008 and due to the popularity of its sushi tapas Brunch, they've now extended the offer to an all-day feast. Not just pioneers of global cuisine, they also use tech to provide an immersive experience ranging from a live chef-cam feed and retro games to interactive table projections that allow you to roam the neighbourhood and discover Covent Garden from the comfort of Inamo's swanky interior.
11 - 14 Hanover Place, Covent Garden, London, WC2E 9JP
Book here
Umami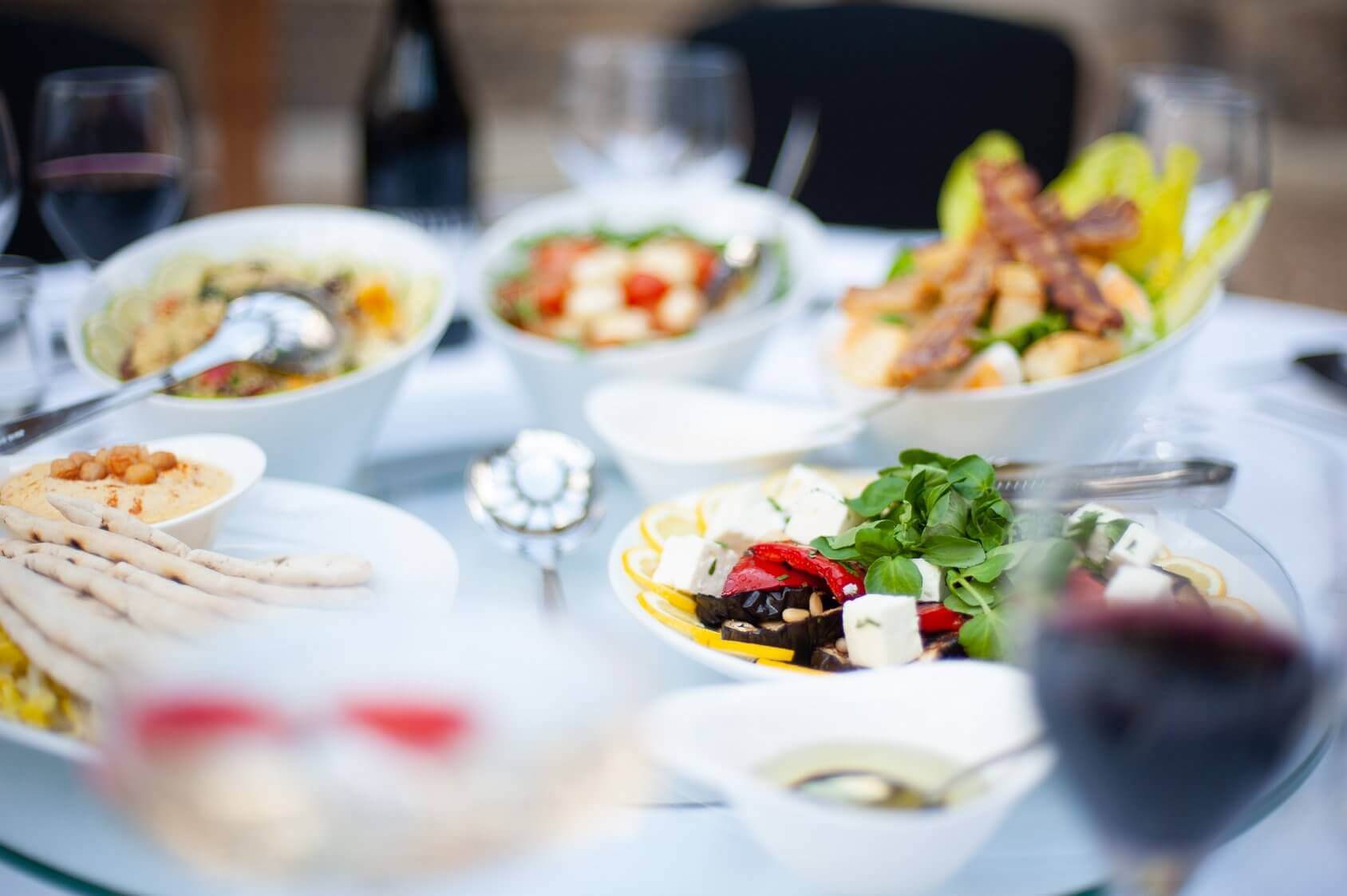 The Pan Asian Sunday Brunch at Umami, a relaxed fine-dining restaurant in Kensington, is available for just £39.00 (or £19.50 for kids under 12) and features an hour of bottomless Prosecco, Bellini and Bloody Mary alongside mouth-watering fusion dishes. Try the beef rendang coconut or Malaysian glazed salmon for mains with classic American pancakes and chocolate for dessert.
98 Cromwell Road, Kensington, London, SW7 4ER
Book here
Shackfuyu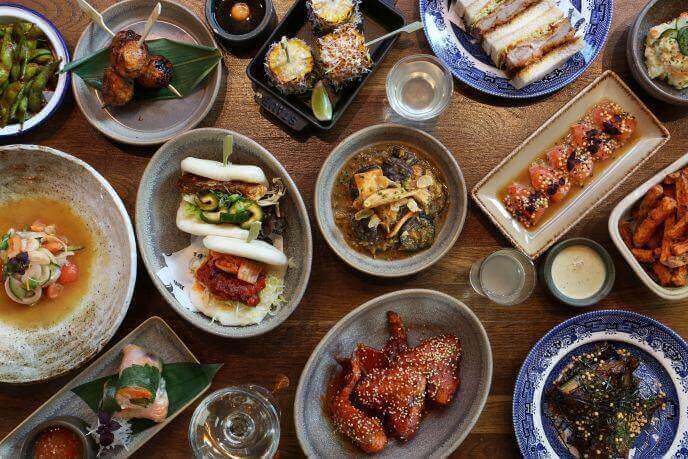 Bone Daddies, the creative team behind the ramen bars of the same name, have turned their incisive eye to Izakaya-style cooking and a Japanese inspired Bottomless Brunch. The concept is 'Western-style Japanese food', a spark of inspiration that began as a humble pop-up into a fully-fledged phenomenon. Korean fried chicken wings, yuzu Bloody Mary, octopus tacos with shisha avocado: it's a greasy, indulgent, inventive weekend treat. They draw in a loud, vibrant crowd and blast old school rock throughout the day so expect this to be a proper knees up!
14A Old Compton Street, London, W1D 4TJ
Find out more here
Kai Mayfair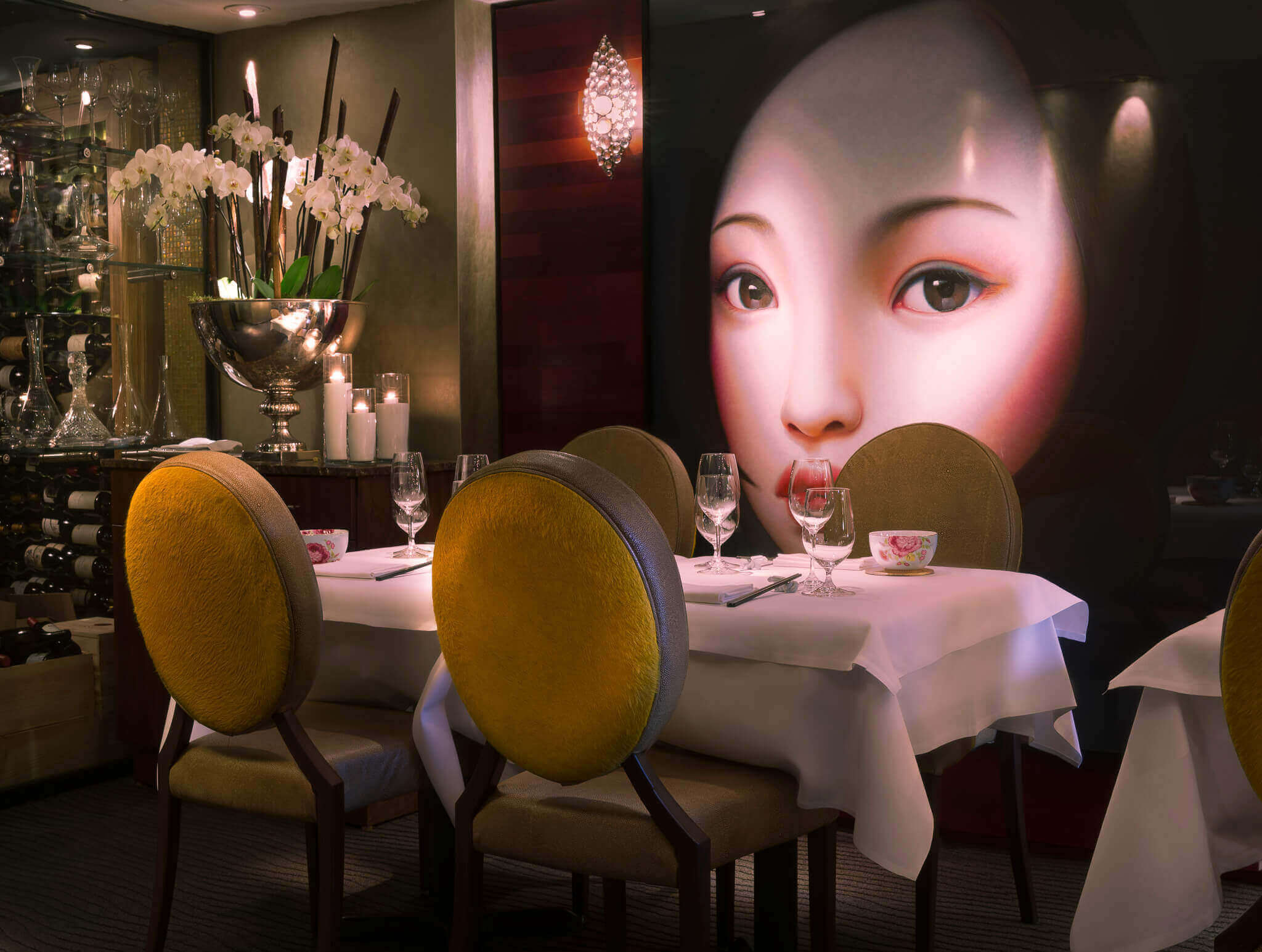 For a bona fide taste of the Orient, Kai Mayfair's luxurious hideaway should do the trick. In celebration of the restaurant's 40th anniversary, they have crafted a Chinese Brunch tasting menu with free-flowing wine. We love the roasted bao and La Mien noodles to start, followed by claypot pork belly served in dark soy sauce. To finish, a Dim Sum platter of desserts is as indulgent as they come and is a delicious accompaniment to a crisp glass of Champagne.
65 S Audley St, London, W1K 2QU
Book here
aqua kyoto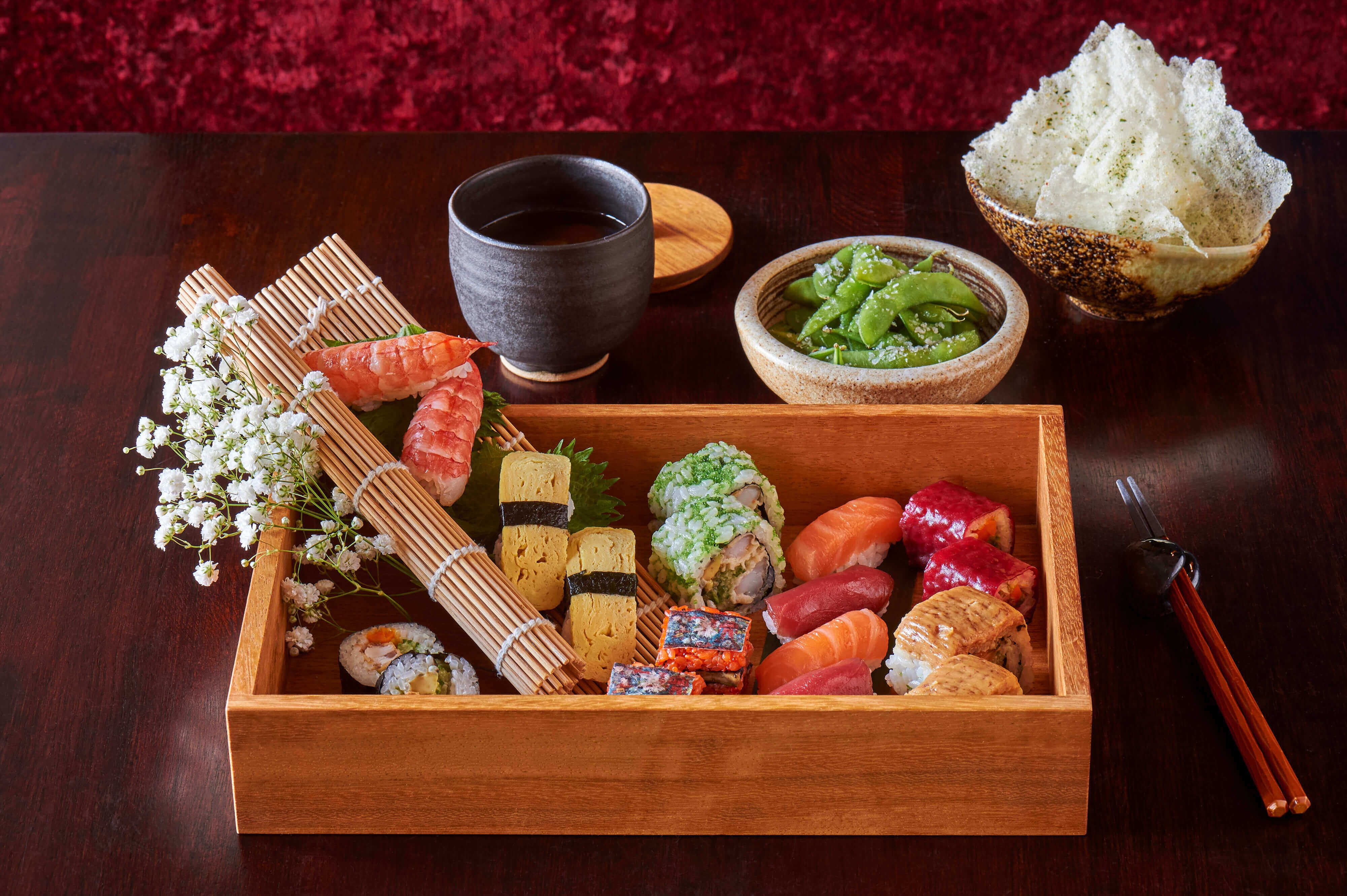 Set in the historic Dickin & Jones building, aqua kyoto serves a wonderfully inventive Japanese Brunch in the heart of vibrant Soho. Crafted with absolute precision and fresh ingredients, the aqua kyoto menu offers innovative flavour combinations bursting with colour and freshness. The Ukiyo Weekend Brunch comprises of nibbles to start, followed by your choice of 'indulgence' or 'purity' main plates and decadent Japanese desserts – the taiyaki waffles with miso ice cream are mandatory for any dessert fan!
30 Argyll Street, London, W1F 7EB
Book here
Nobu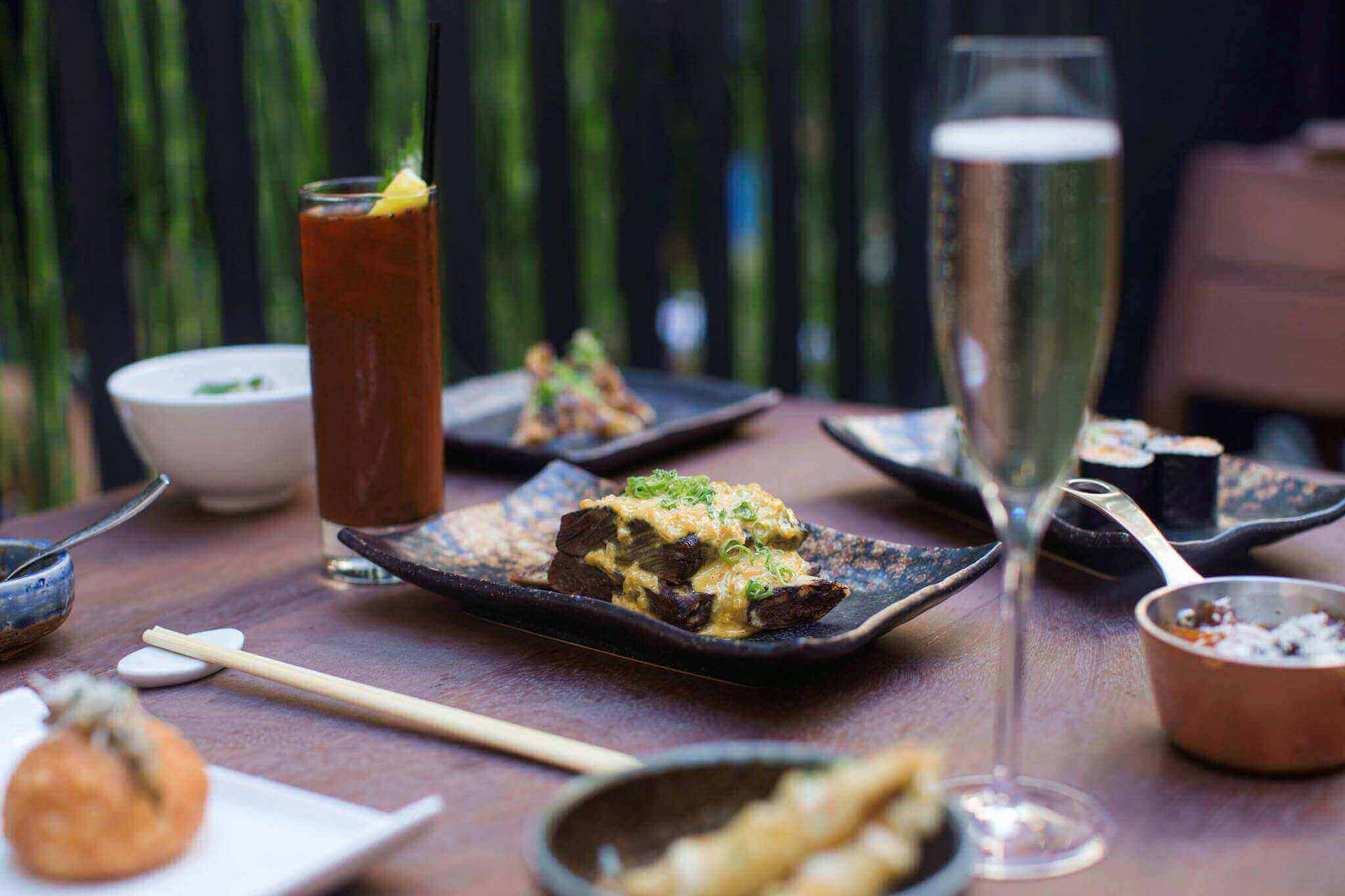 Nobu in Shoreditch draws in celebrity patrons so you know you're in good company! Sleek, cosmopolitan and welcoming, it's the best environment for tucking into a mammoth feast. From sashimi, sushi and tempura to full plates of squid ink pasta and beef toban-yaki, foodies of all stripes will find the perfect Brunch dish for them. £45 will get you a main dish and unlimited access to the Brunch and Dessert bar with the option to upgrade to their unlimited booze packages.
10-50 Willow Street, London, EC2A 4BH
Book here
Mommi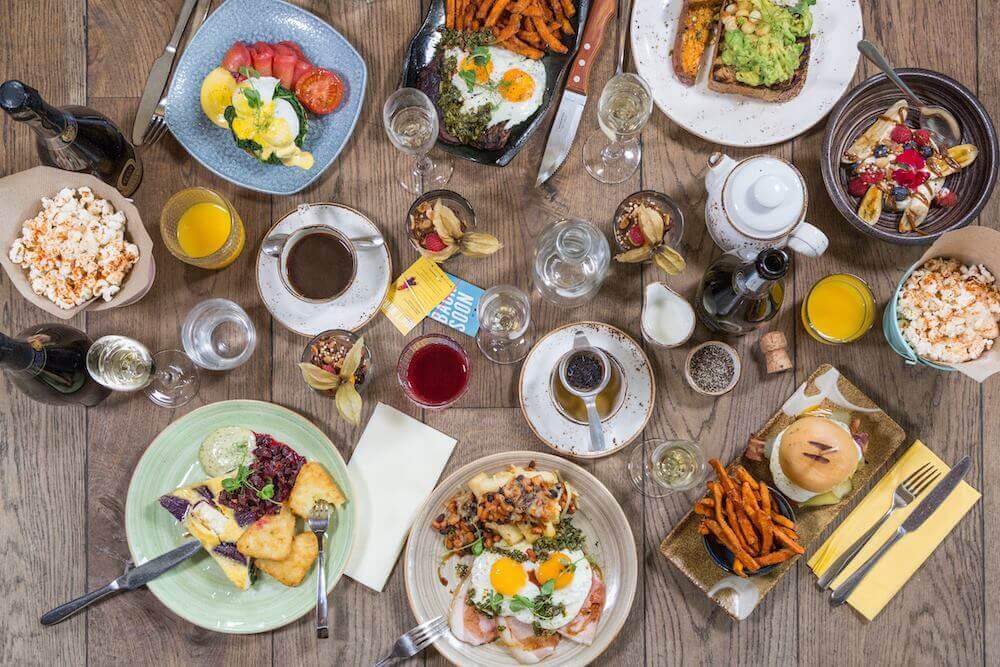 Bit of a cheat but we couldn't list our favourite Japanese cafes without mention MOMMI in Clapham, a fusion restaurant with exotic Peruvian delicacies alongside their Oriental fare. The restaurant nods to international styles with an eclectic mix of Miami, Venice, South America and Japan in its décor. The Brunch Sashimi Salad comes with yellow fin tuna, avocado, poached egg and seaweed and is available alongside bottomless prosecco and three courses of Brunch for as little as £32.50.
44-48 High Street, Clapham, London, SW4 7UR
Book here
Tootoomoo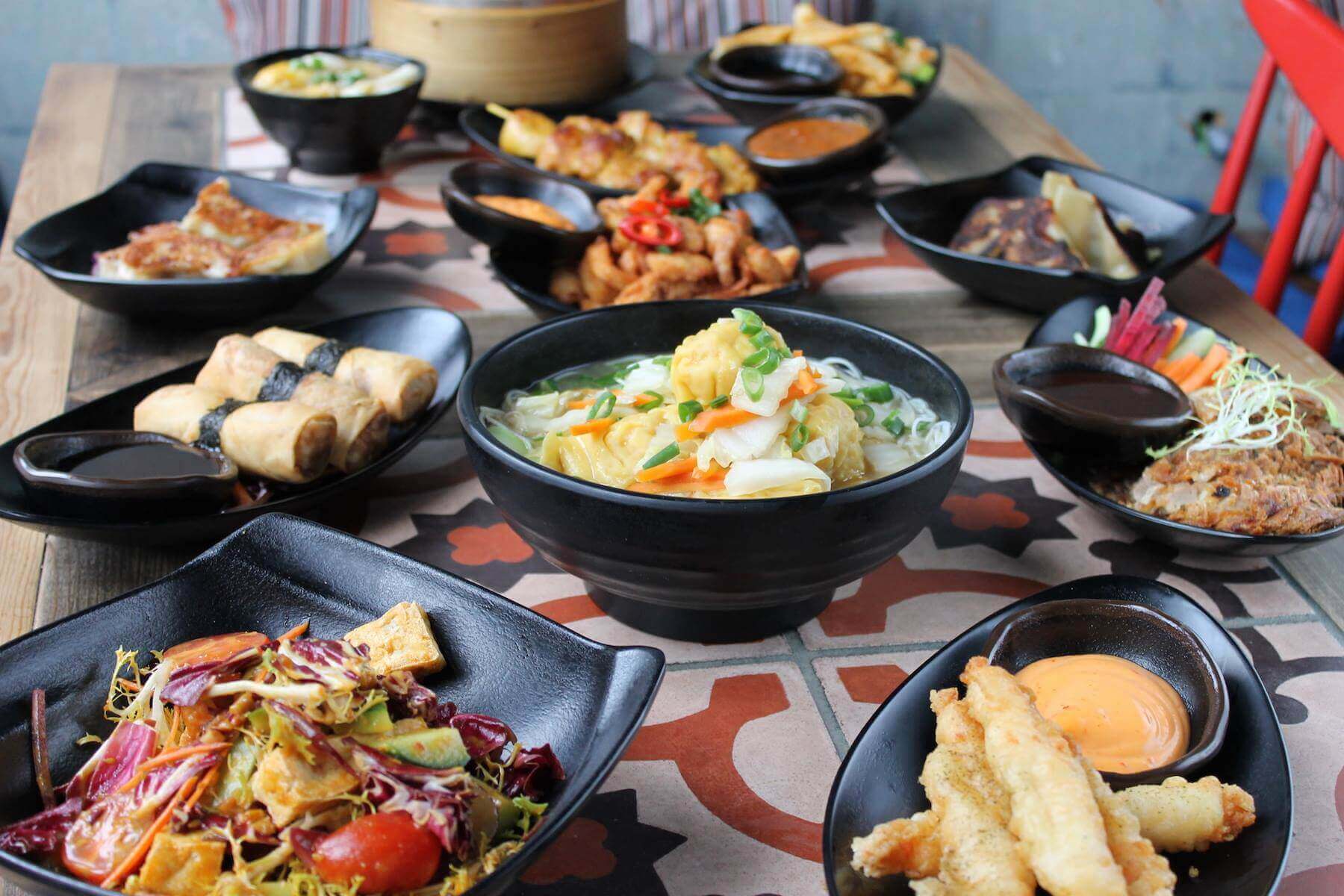 Vietnam, China, Japan, Thailand: travel the world without lifting a muscle at Tootoomoo in Islington, a playful tapas restaurant with a 3 Course Bottomless Brunch for just £29.95. Start off with crispy duck rolls or chicken satay followed by dumplings (fillings include kimchee chicken and pork shiu mai), topped off with a hefty Brunch Bowl and steamed rice. Phew! If for some deranged reason you still have room left we definitely recommend trying the Japanese Mochi for just £4.95 per person.
278 St Paul's Road, Highbury East, London, N1 2LH
Book Bottomless Brunch here
Ping Pong Soho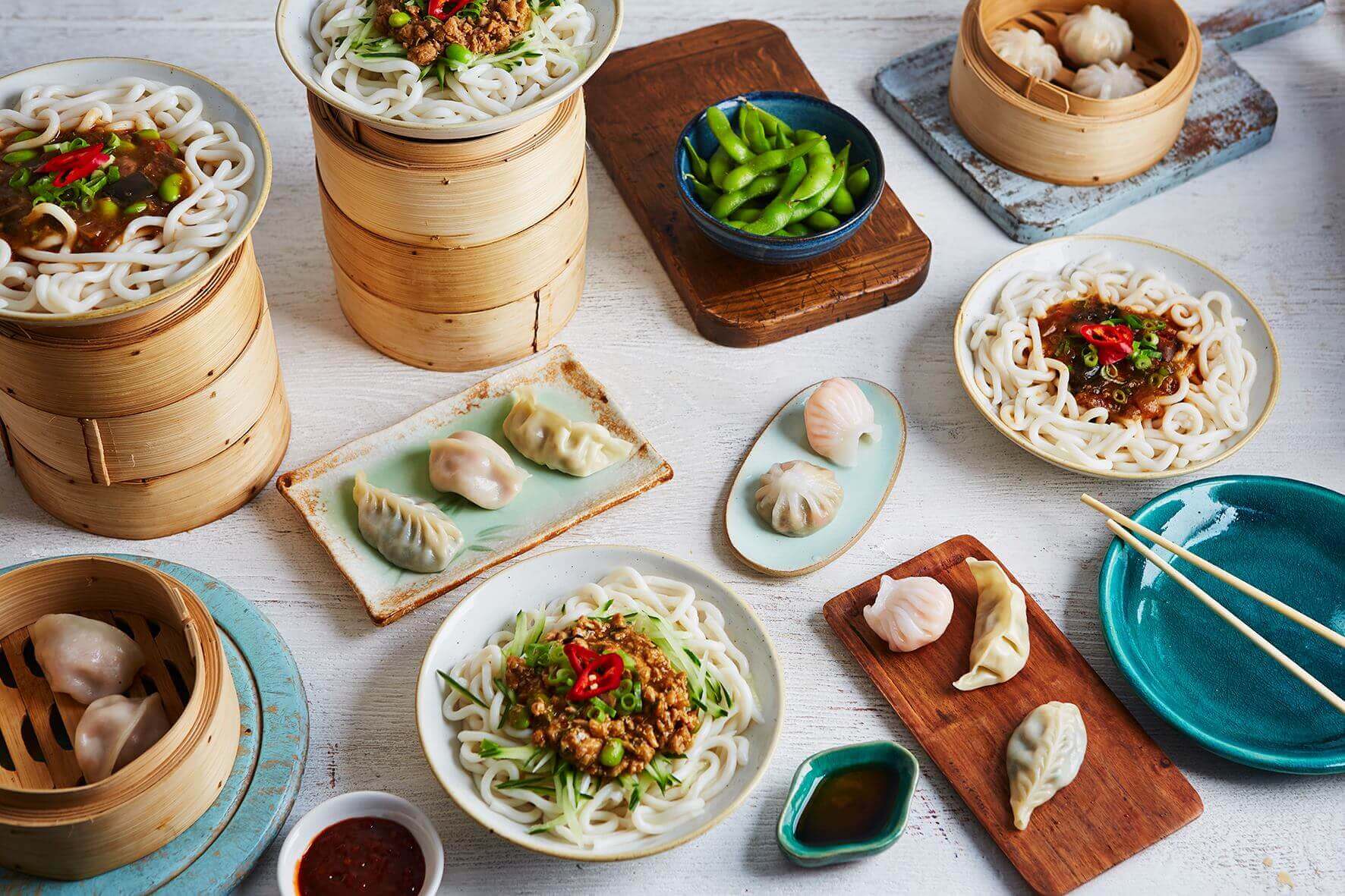 Ping Pong Soho serve dim sum, Pan Asian treats and free-flowing cocktails to the tune of the restaurant's resident DJ every Saturday. The £30 price tag will get you unlimited small plates – think spring rolls, skewers, dumplings and rice dishes – alongside delicious cocktails like tropical sangria and Bloody Mary's and might be one of the only Brunch spots where the dancefloor is as crowded as the buffet queue!
45 Great Marlborough Street, London, W1F 7JL
Book here
Jinjuu

Brunch at Soho's Jinjuu is the perfect meeting point between Western and Eastern cuisines and is available at just £27 for three courses. The Anju sharing plates includes prawn cakes, cured salmon, dumplings and much more, followed by your choice of Brunch mains, ranging from fried chicken and waffles in a honey soy glaze or sweet green tea pancakes. To finish, some authentic Japanese shaved ice to cleanse the palate (and the soul!) before an afternoon stroll around Soho.
15 Kingly Street, Soho, London, W1B 5PS
Book here
Bistro Mirey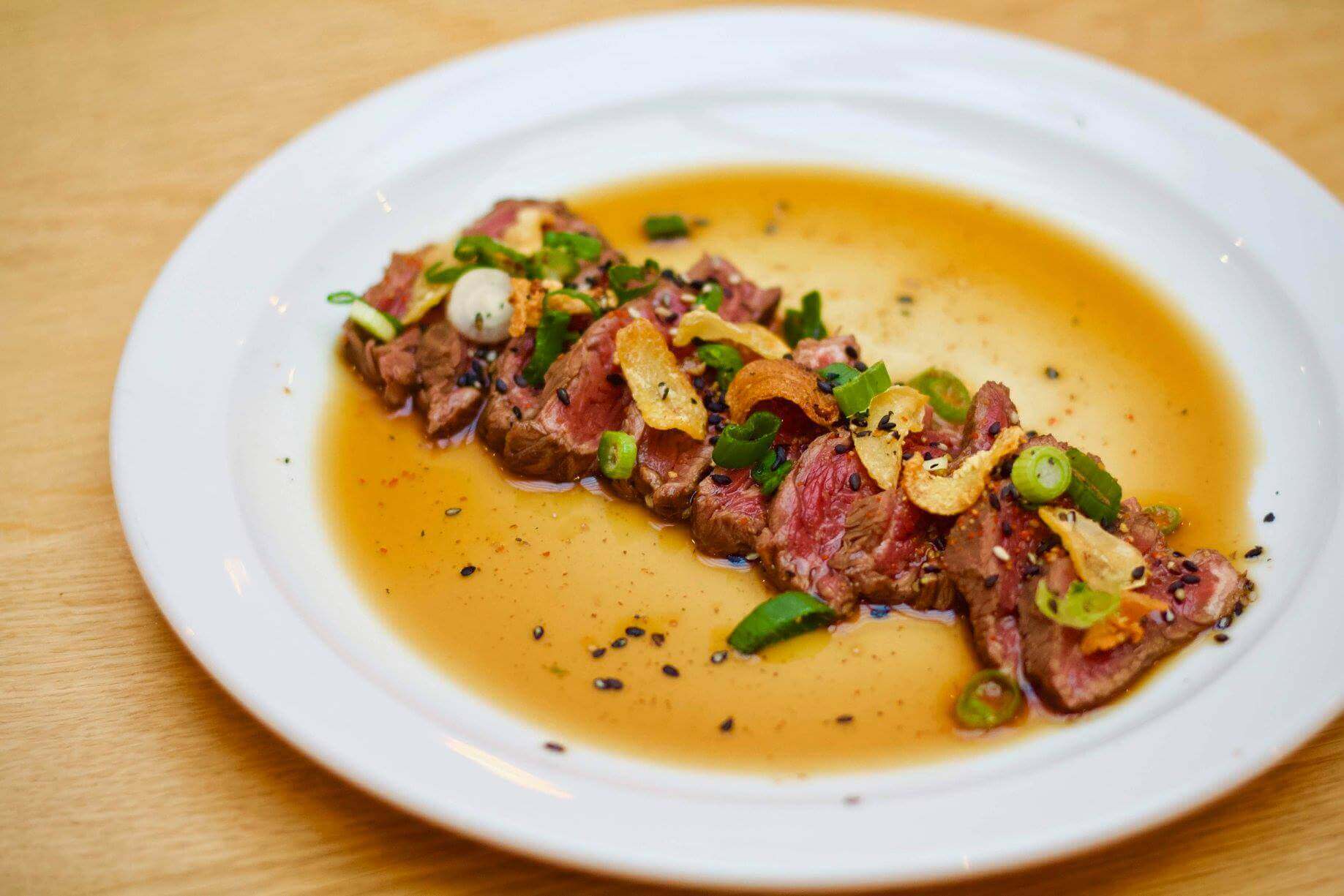 Co-Head Chef Ko Ito grew up on Hokkaido Island just off the coast of Japan and has brought a treasure trove of authentic homegrown recipes along with him. His current venture, along with Swansea-born Gerald Mirey, serves Franco-Japanese food along with unbeatable coffee and authentic sake – this is a Brunch you do not want to miss. Make yours a bottomless meal for just £35 and tuck into sharing plates of steak tartare, salmon donburi, houjicha pancakes and a steaming, nourishing bowl of ramen. Their Brunch cocktails are second to none, particularly the kimono Bloody Mary.
98 Lillie Road, Hammersmith, London, SW6 7SR
Book here
Issho-Ni

Lovers of Japanese food will salivate at Issho-Ni's doorstep. Loosely translated from Japanese as 'together with', Issho-Ni riffs on Izakaya-style sharing plates and innovative cocktails like the Bloody Geisha with added tonkatsu and spice mix. £35 will get you bottomless booze, unlimited sashimi and maki rolls plus your choice of main, which ranges from a seafood kakiage, fried eggplant in sesame miso and chicken yakitori.
157 Bethnal Green, London, E2 6AB
Book here
Yashin Ocean House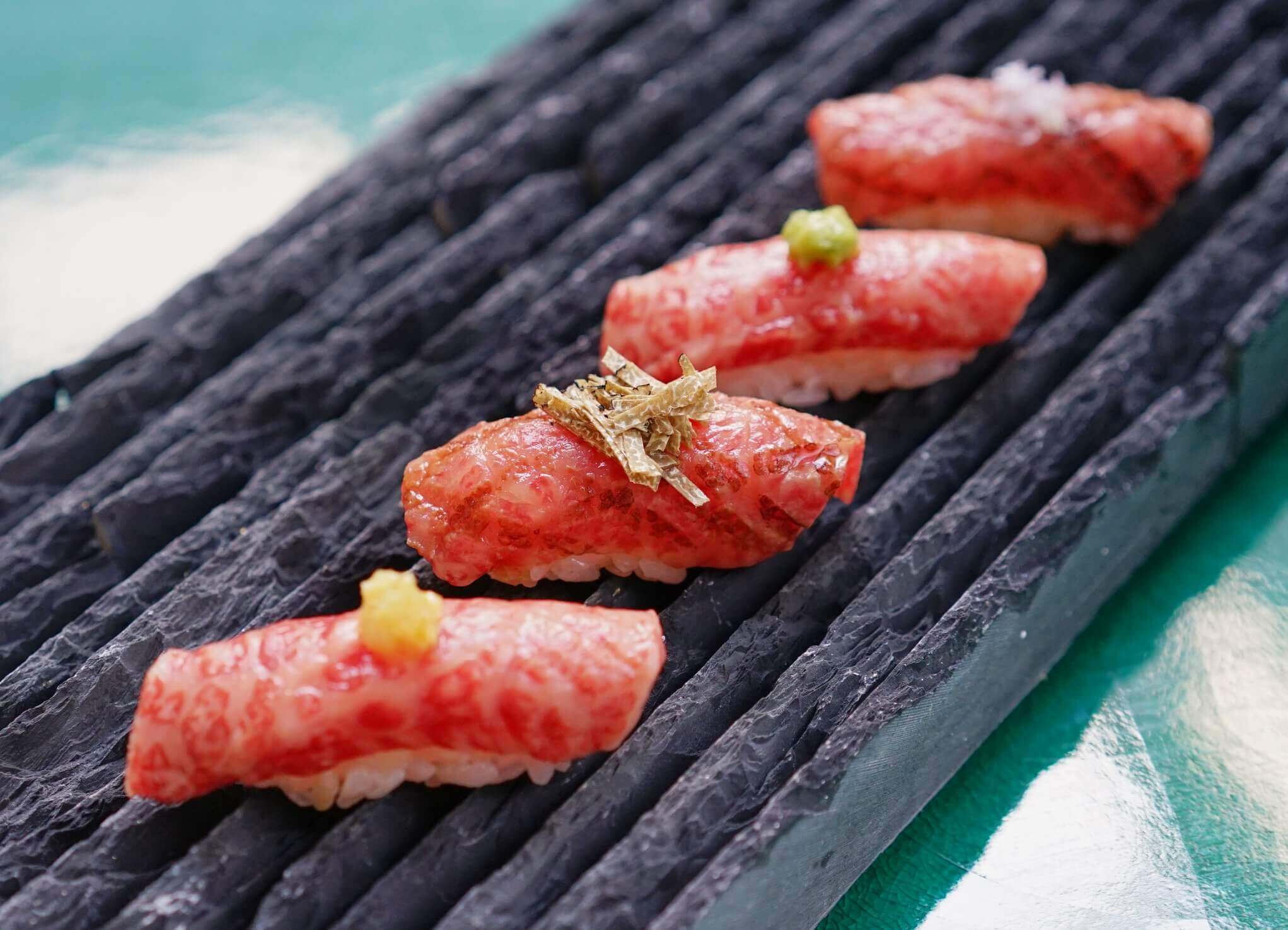 Unlimited sushi, free-flowing Champagne and traditional yet modern décor makes Yashin Ocean House an absolute must-visit fans of Japanese food. Brunch consists of buffet-style sushi, sashimi and more with a particular focus on Edo period techniques and fresh seafood. They have also have a flair for the dramatic – the sirloin wagyu steak is served on a Himalayan salt plate and there's a stunning central bar where unlimited Champagne and sake are served.
117 - 119 Old Brompton Road, London, SW7 3RN
Book here
Duck and Rice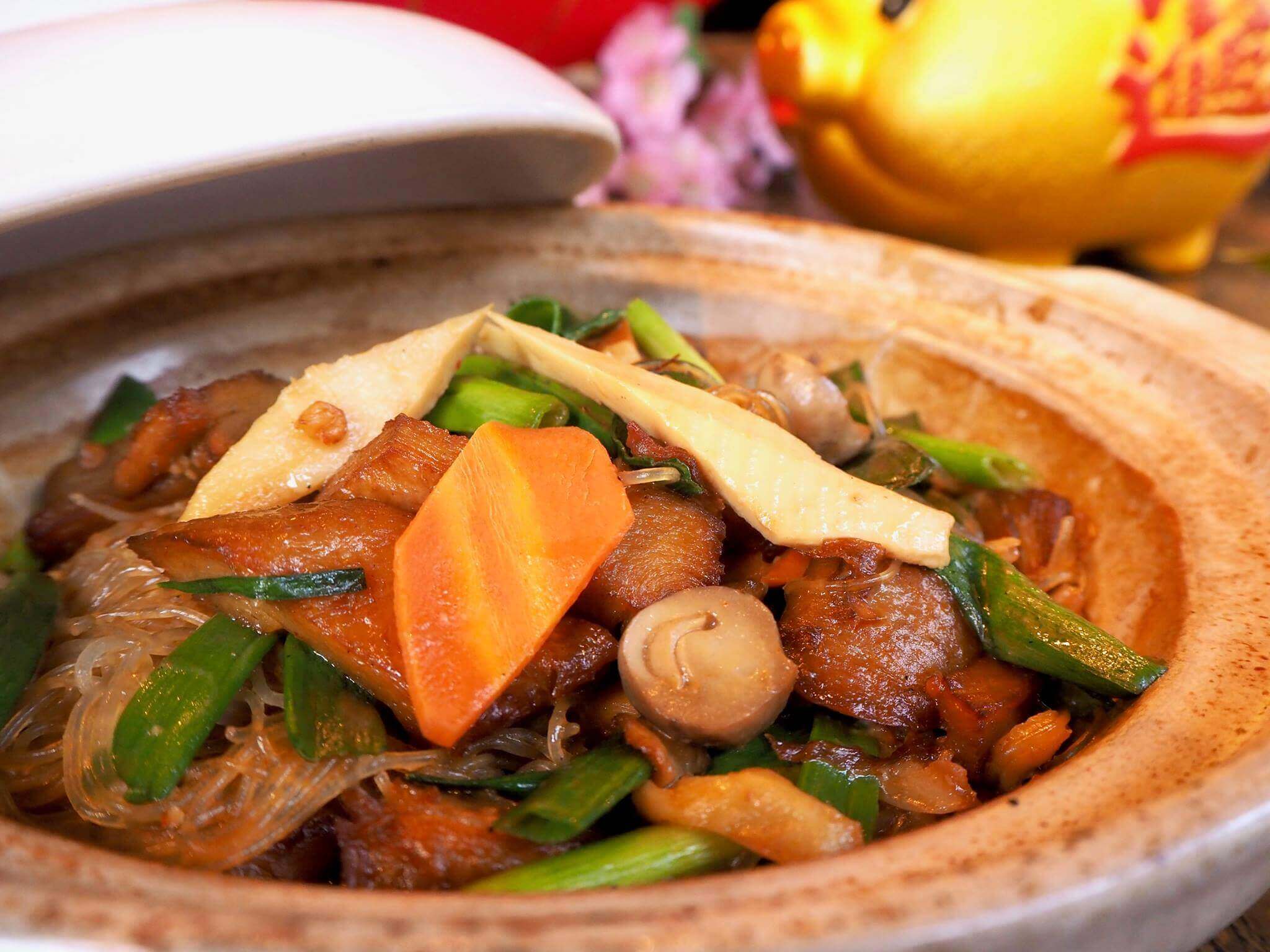 The game-changing Dim Sum Brunch at Duck and Rice is found inside the bustling Berwick Street Market. Downstairs the traditional English pub serves British ales and cocktails while upstairs houses an intimate dining room reminiscent of traditional Chinese Dim Sum houses. Start off with one a carefully-sourced Dragon Well Tea or Oolong Da Hong Pao – their expert tea connoisseurs are always on hand to direct you towards your new favourite tea – and are great when paired with pan-fried gyozas and a selection of veggie and meaty dumplings.
90 Berwick Street, London, W1F 0QB
Book here
Greyhound Café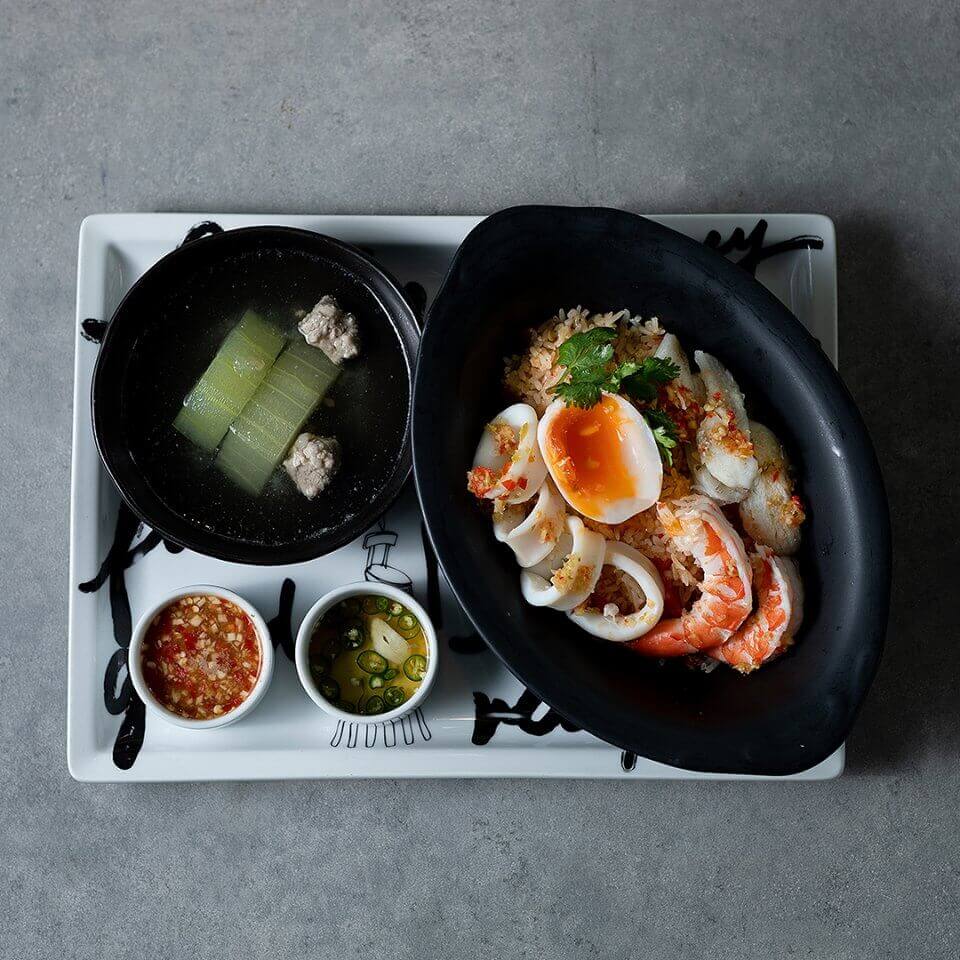 Greyhound Café has travelled from across Southeast Asia and landed Fitzrovia, its first ever European opening, with mouth-watering street food and Bottomless Brunch in tow. Traditional Thai simplicity is the aesthetic and the restaurant nods to its Bangkok origins with a distinctly cosmopolitan yet modest blend of monochrome terraces, swish bar and origami hanging fish. The grilled pork khao jee comes with grilled pork skewers and deep-fried sticky rice balls while a range of nutritious light bites like bahn mi, avocado toast with edamame and superbowl salads are a great choice for health-conscious diners.
37 Berners Street, London, W1T 3LZ
Book here
Book Bottomless Brunch for £38 here
St Martin's Lane Kitchen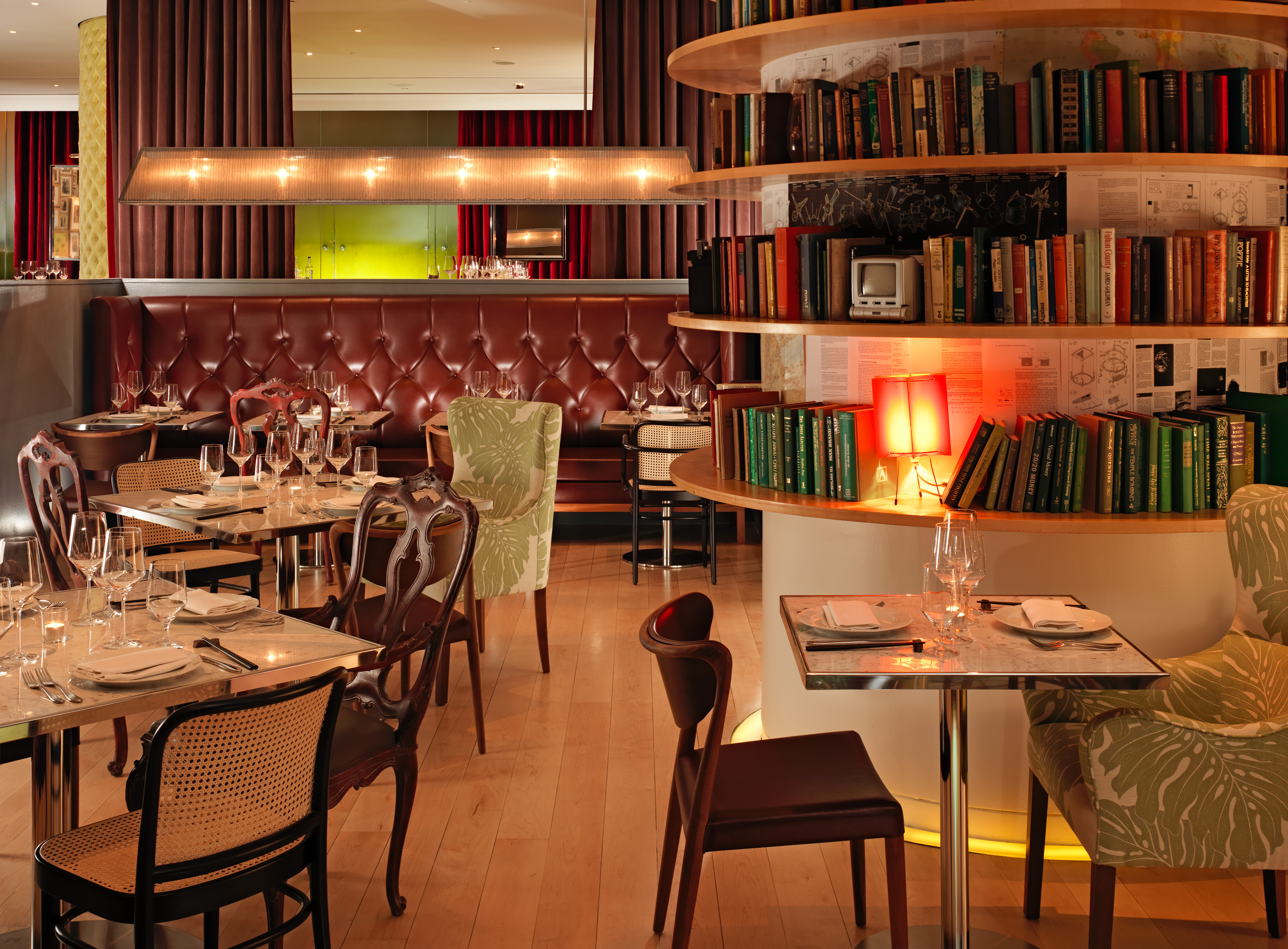 Another fusion joint, St Martin's Lane Kitchen dabble in Cuban and South Asian cuisines to create a colourful, tasty Brunch experience. Elevating these familiar flavours into something extraordinary, the team here provide an unforgettable experience, from the Malaysian, Thai and Chinese specialties to the jaw-dropping lobby and chic interior, it's truly not to be missed. Why not celebrate with a Bottomless Brunch for just £35 per person?
45 St Martin's Lane, London, WC2N 4HX
Read our review here
Book Bottomless Brunch here
Best of the rest: Pan Asian and Japanese Brunch in the UK
Issho, Leeds

Not to be confused with Issho-Ni in Bethnal Green, this Leeds favourite hosts amazing Sunday Bento Box Feasts, Bottomless Brunches and much more in sky-high surroundings. The rooftop setting, found on top of Victoria Gate, gives an idyllic backdrop to the traditional Japanese recipes, which are best enjoyed alongside free-flowing prosecco and a bold selection of cocktails. Opt for a seat by the open kitchen counter to watch the chefs work their magic or revel in the pretty outdoor terrace for some al fresco dining.
Victoria Gate, 3rd Floor Rooftop, Leeds, LS2 7AU
Book here
Book Sunday Bento Box Feast here
Cottonopolis, Manchester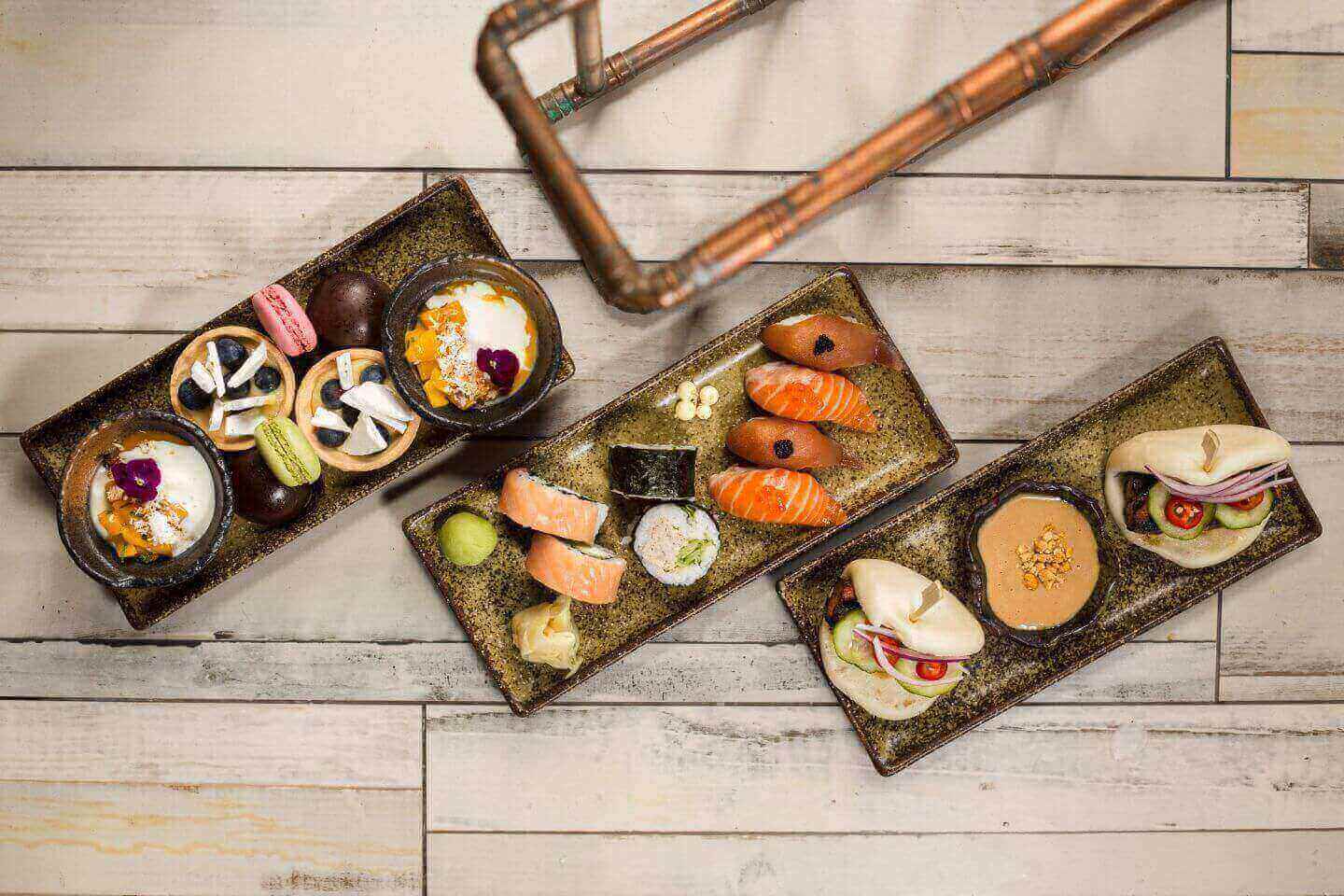 From the exotic cocktails down to the flavourful Brunch, the Japanese influence at Cottonopolis is unmistakeable. Set in the thriving Northern Quarter, it's become famous for its decadent Asian-inspired Brunch. Dishes include Wagyu brisket crumpets, crispy duck leg & yuzu waffles and pork kimchi sweet potato hash, with a gorgeous miso chocolate brownie in shiso for dessert fans. Top up to Bottomless Booze for just £15 and enjoy 1.25 hours of unlimited prosecco, mimosa, bellini and Bloody Mary. (They also serve a Japanese-inspired Sunday Lunch – click the link below to find out more).
6 Newton Street, Manchester, Manchester, M1 2AE
Book here
Coconut Bar and Kitchen, Reading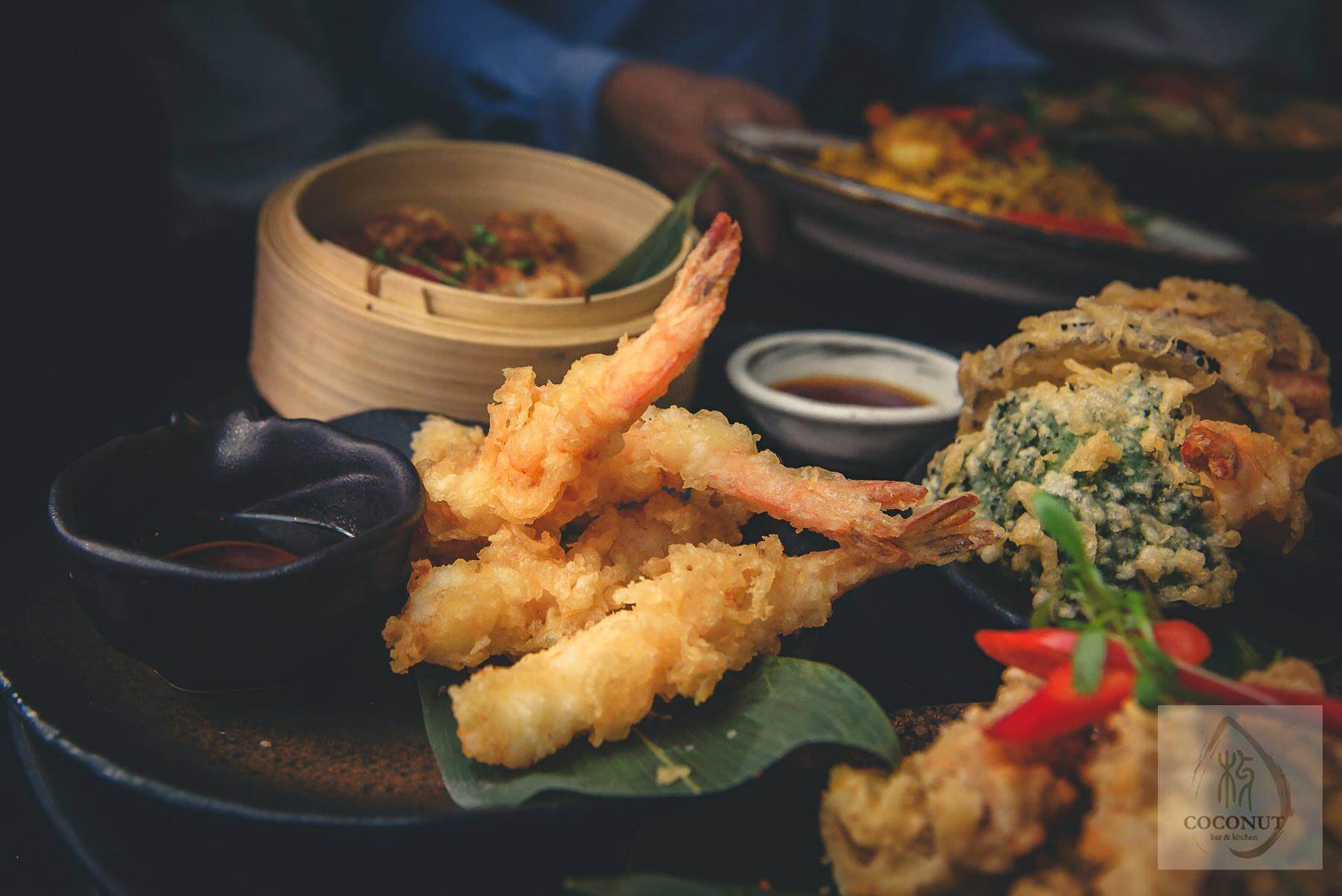 This is the go-to Brunch place in Reading: for £25 per person you can help yourself unlimited cocktails and prosecco and two pan-Asian plates of your choosing. With healthy options like goma tofu salad and Thai onion rota, along with hearty gyoza, katsu chicken and salt & pepper chicken, there's something to appeal to all appetites. We also love the range of cocktails including lychee martini and 'Grasshopper', which comes with crème de menthe, crème de cacao and cream.
62 St Mary's Butts, Reading, RG1 2LG
Book here
Bar Soba Leeds, Mitchell Lane Glasgow, Merchant City Glasgow, Byres Road Glasgow and Edinburgh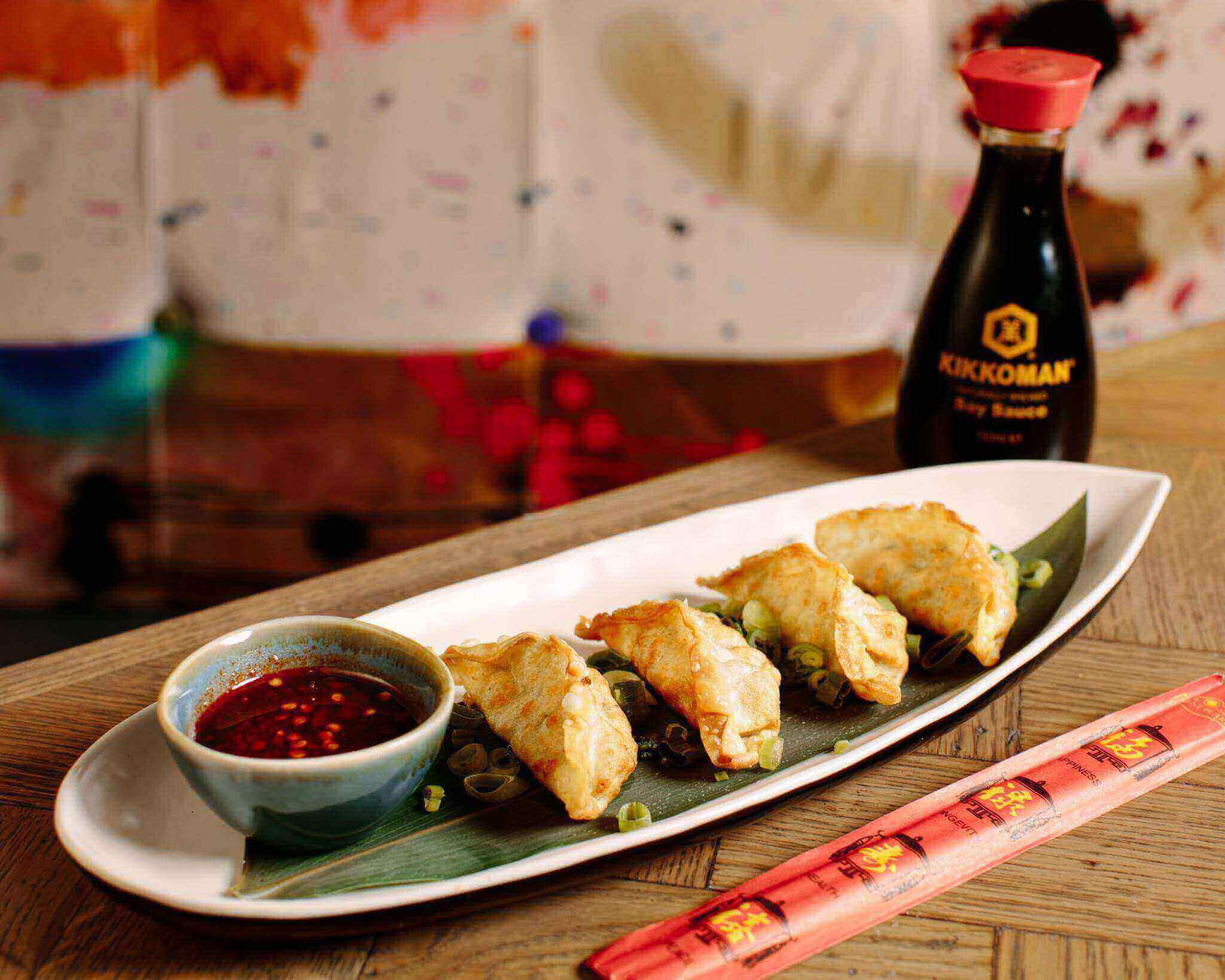 Bar Soba has THREE great sites in Glasgow alone, with two more flagships in Edinburgh and Leeds, cementing its status as a Brunch institution since opening back in '99. Featuring cocktails, street food and live music, their booze-fuelled Brunches draw in a big crowd. Start off with a sharing platter of gyoza, popcorn chicken, crackers and more, then choose a large plate – we recommend the Singapore street noodles, though vegans will lust after the buttermilk cauliflower katsu – and 4 drinks of your choice, including prosecco, mojito, daiquiris and more.
Peter Street Kitchen, Manchester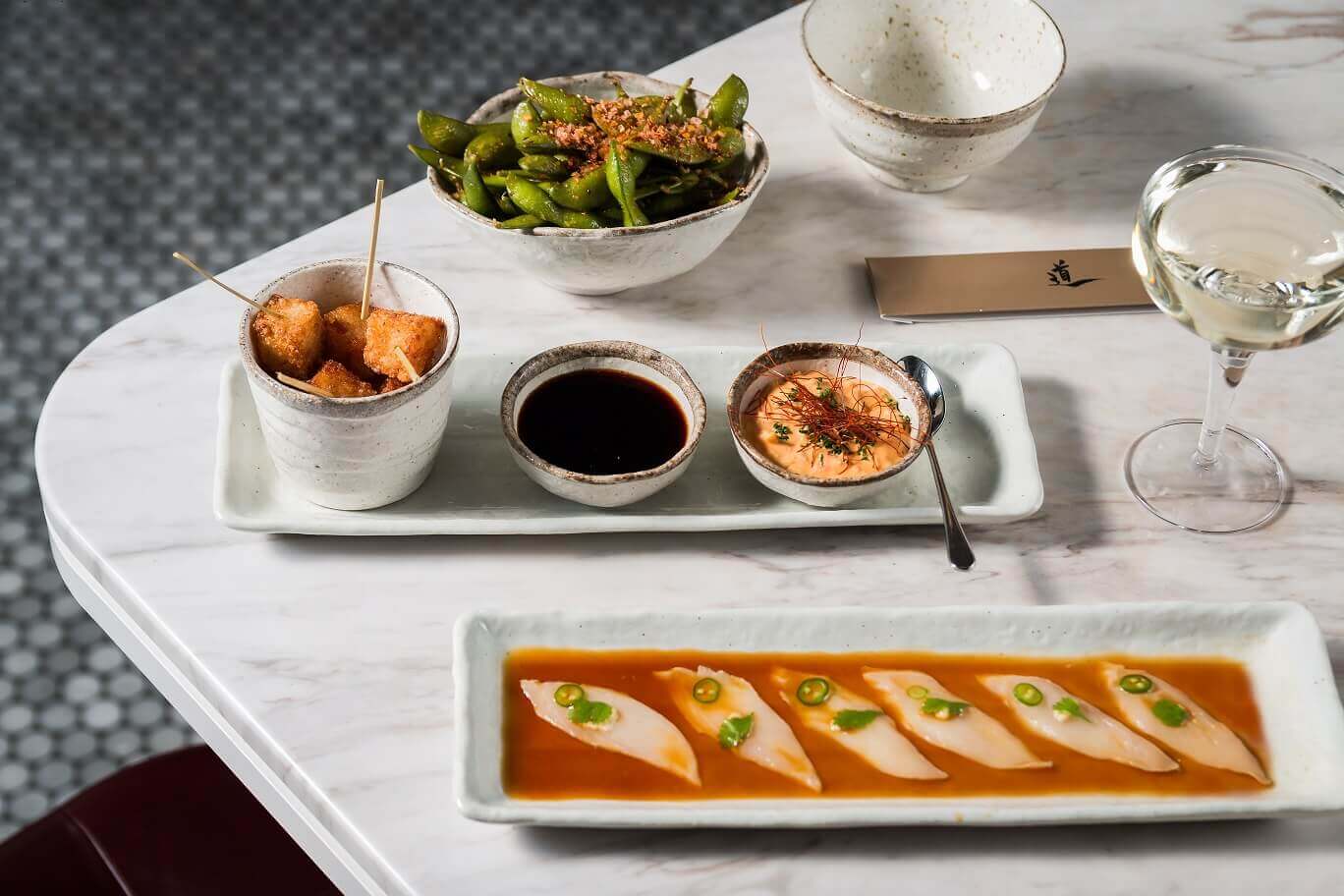 Housed inside the prestigious Radisson Blu Edwardian, the Mexican-Japanese fusion food at Peter Street Kitchen almost pales in comparison to the breath-taking surroundings, with huge stone pillars flanking a grand entrance and sparkling white marble furnishings. Thankfully the Rikyu Brunch if a glorious treat, perfectly fitting the interior. Best of all you can indulge in luxury for affordable prices as Peter Street offer their Brunch packages for as little as £35. Veggies will love the avocado tartare and blanched hazelnut salad while carnivores should check out the sake-baked eggs with wasabi rib eye.
Free Trade Hall, Peter Street, Manchester, M2 5GP
Book here
Book Bottomless Rikyu Brunch for £35 here
Sai Saki, Essex

The low-lit interior and neon fuchsia strip lighting at this hidden gem in Epping give it a slick Tokyo feel – imagine a Nicholas Winding Refn film and you're halfway there. Add to it a 4 course Japanese feast with bottomless booze for just £35 and it's clear to see why Sai Saki has become such a hotspot. Expect table warmers, veggie delights and spicy katsu curries, with special Saisaki desserts to finish.
199 Cottis Lane, Epping, CM16 4BL
Book here
Phew! What a list. If you know of any hidden gems, Japanese cafes or Pan Asian Brunch places near you that we need to hear about, let us know on our socials!