The Brunch Bible: 14 unmissable restaurants in Covent Garden
Found in London's West End, Covent Garden is known worldwide as a hub of luxury, fashion, theatre and, most importantly, amazing brunch restaurants. Check out our exhaustive list of the best places in Covent Garden.
We're highlighting our favourite brunch spots - some hidden gems and some Instagram-famous - along with exclusive offers and vouchers in the area and some of the best tourist attractions to check out.
Stretching from St Martin's Lane right over to Drury Lane, there are plenty of places to eat and things to do in Covent Garden.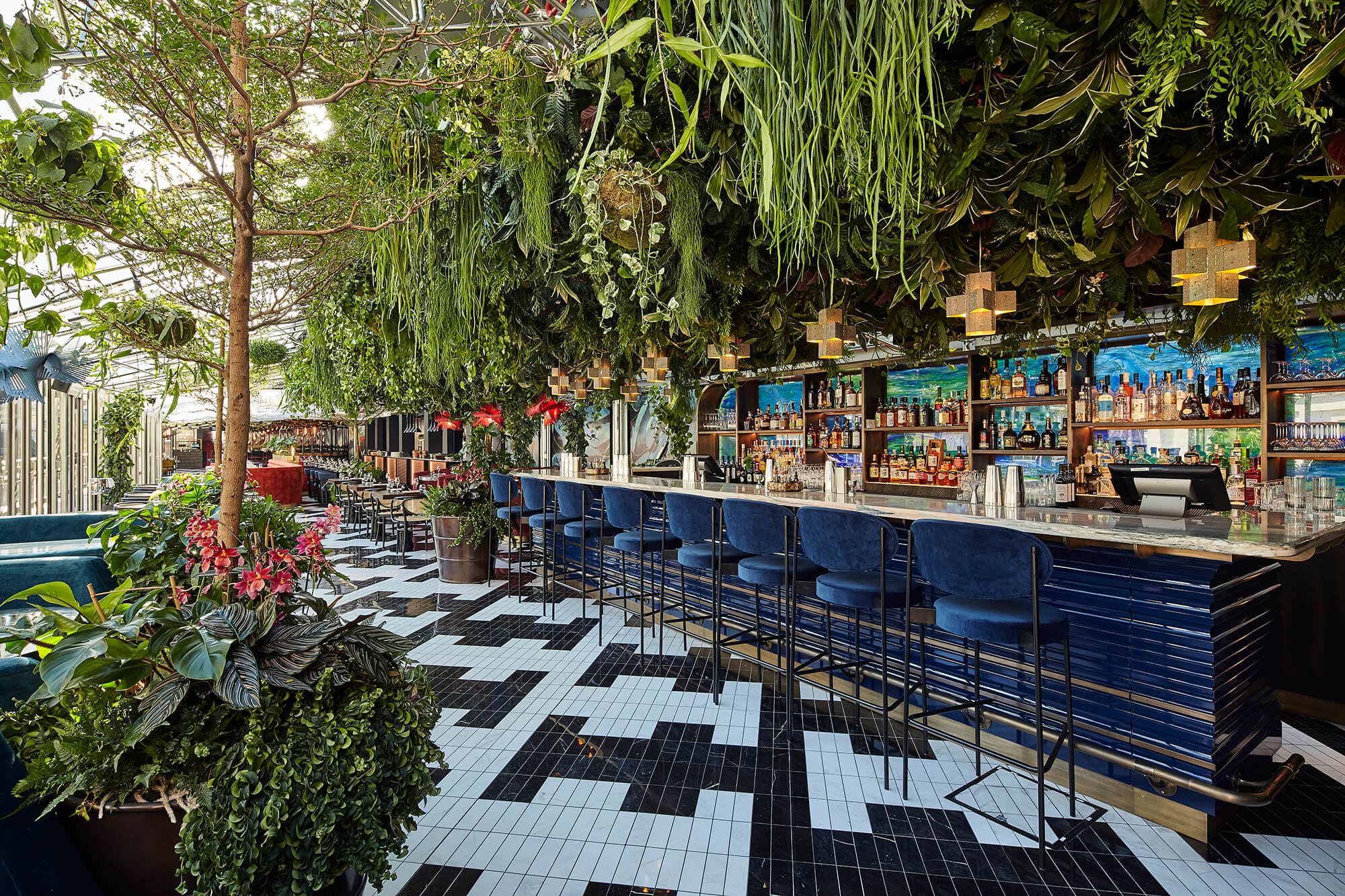 Sushisamba first opened in New York back in 1999 and now has stunningly glamorous venues spread across the globe, including a prime spot at the Opera Terrace on the Market Building. Expect fusion food, jaw-dropping rooftop views and an exotic interior. The 'Piazza Breakfast' menu is served daily and varies from colourful acai bowls and fresh fruit 'batidas' to a lobster, caviar and quail egg butter croissant.
Read more here
Where is it?
35 The Market Building, Covent Garden, London, WC2E 8RF
What's near?
It's wedged right between the Royal Opera House and designer outlets like Chanel and Dior.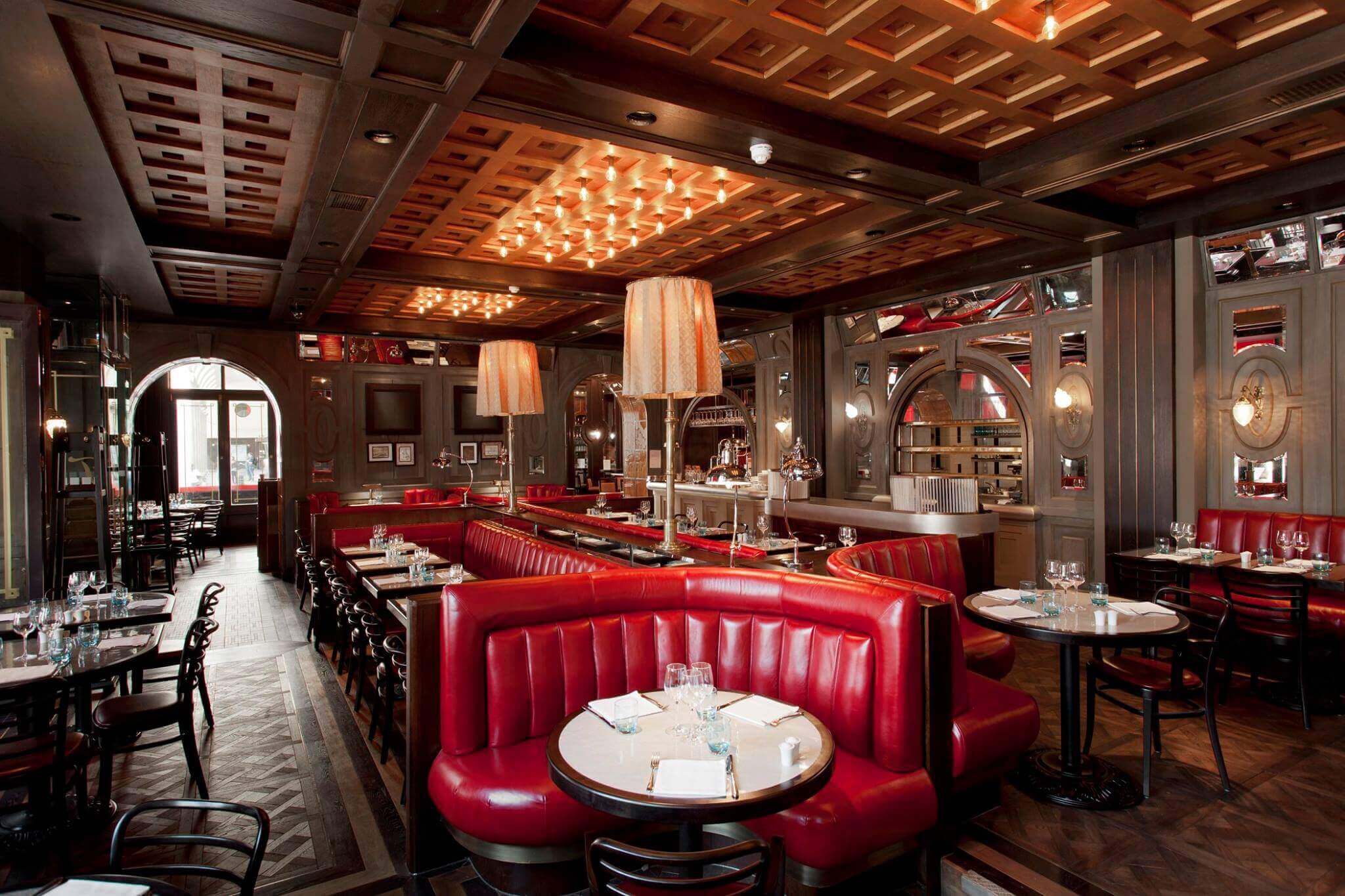 Tuttons is a hit with the theatre crowd and it's easy to see why: glamorous art decor interior, an Old Hollwood-style private dining vault and retro sundaes for dessert. Choose from British Breakfast classics like bubble and squeak, English Breakfasts and mushroom & truffle florentine.
Book here
Where is it?
11 - 12 Russell Street, Covent Garden, London, WC2B 5HZ
What's near?
Make a full day of it and check out the London Transport Museum. Even if planes, trains and automobiles aren't really your idea of fun, the museum is a hit with the whole family and showcases impressive exhibitions every day.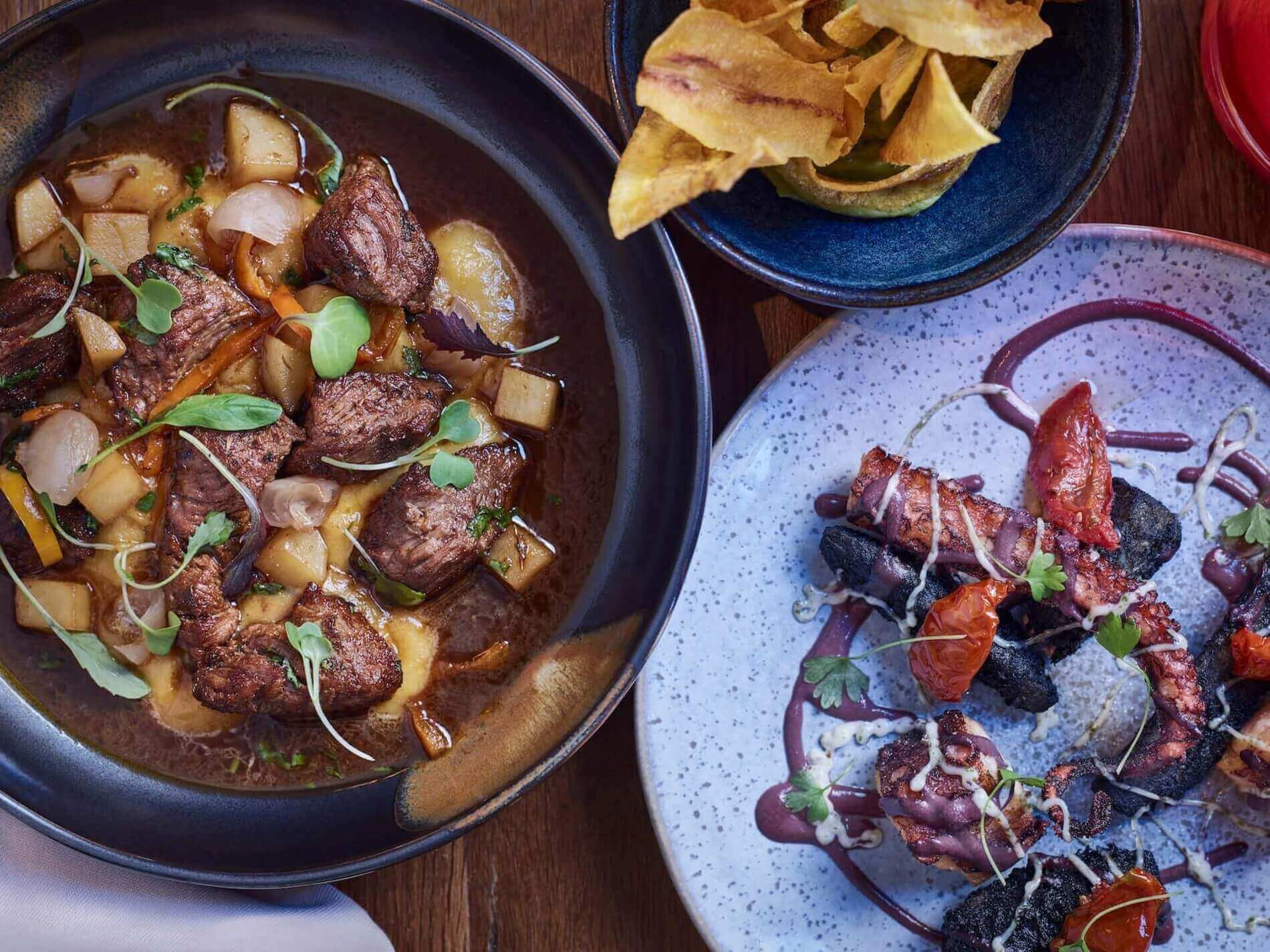 Garrick Street is one of the most buzzed-about areas in the capital, a foodie's paradise that's home to Pizza Pilgrims, sushi masters Tobiko, and Lima Floral, a Peruvian restaurant. Their vibrant take on the cuisine has helped reshape traditional dishes into modern brunch plates and street food, and there is a constantly buzzing atmosphere spilling out from its front doors.
Book here
Where is it?
14 Garrick Street, London, WC2E 9BJ
What's near?
The White Space and The Arts Theatre are just around the corner along Great Newport Street, the former of which actually hosted the pop-up Heinz Beans Museum in August, should you need its breakfast-loving credentials.
[Browse our favourite tapas brunches in London]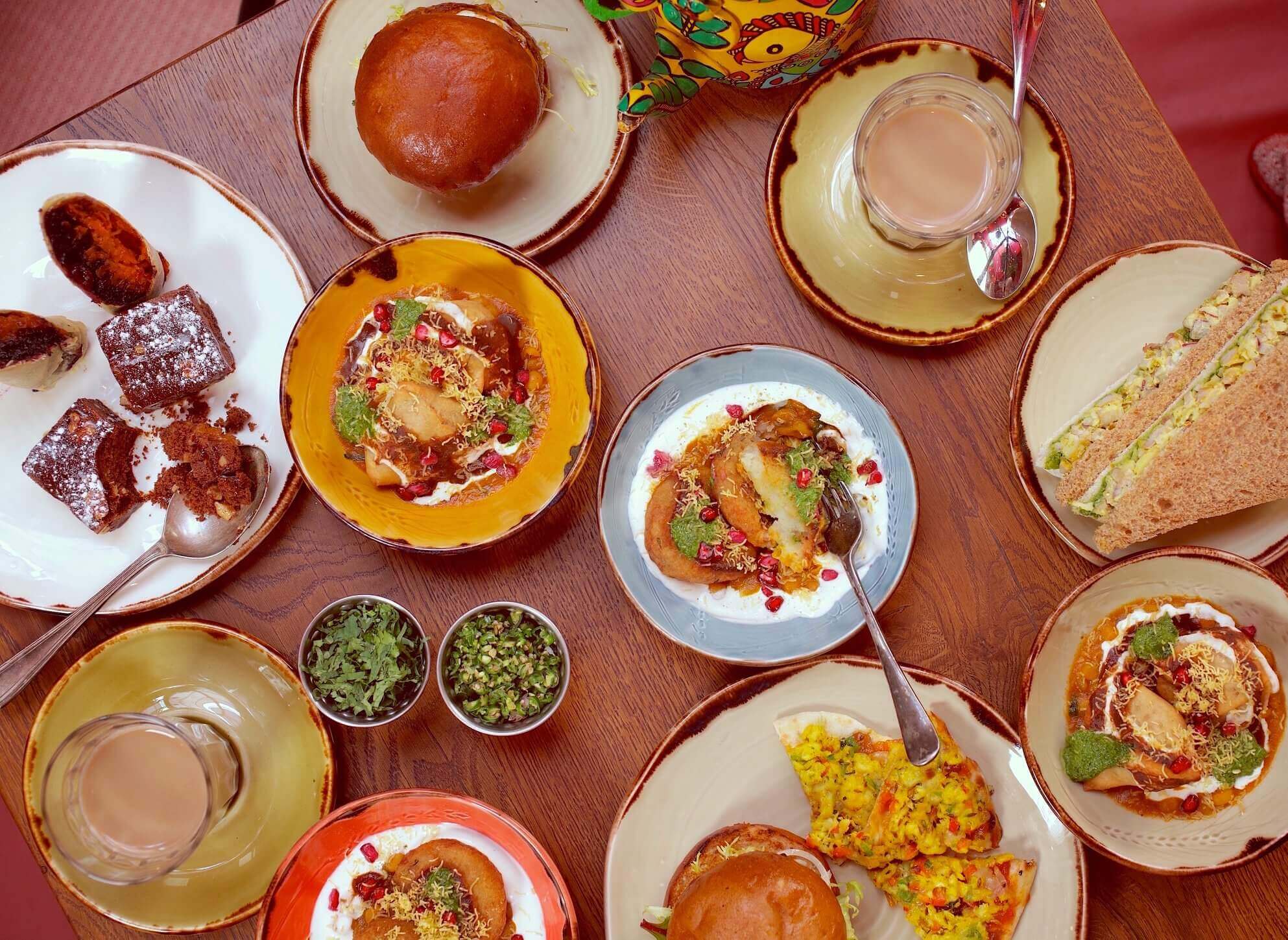 The name says it all: fragrant spices, Middle Eastern decor and the bustling atmosphere of a market hall, Cinnamon Bazaar is the fifth, and potentially the best, of Vivek Singh's collection of restaurants. Sit under a canopy of silk scarves and patterned ceilings while you enjoy 3 courses of Indo-European Brunch, including a Calcutta-inspired crab and beetroot dish, turmeric and ginger scrambled eggs and double-cooked pork belly.
Book here
Where is it?
28 Maiden Lane, Covent Garden, London, WC2E 7JS
What's near?
It's perfectly located right in the thick of the theatre district, with The Adelphi and The Vaudeville Theatre just a couple of minutes away.
[The best halal brunches in London]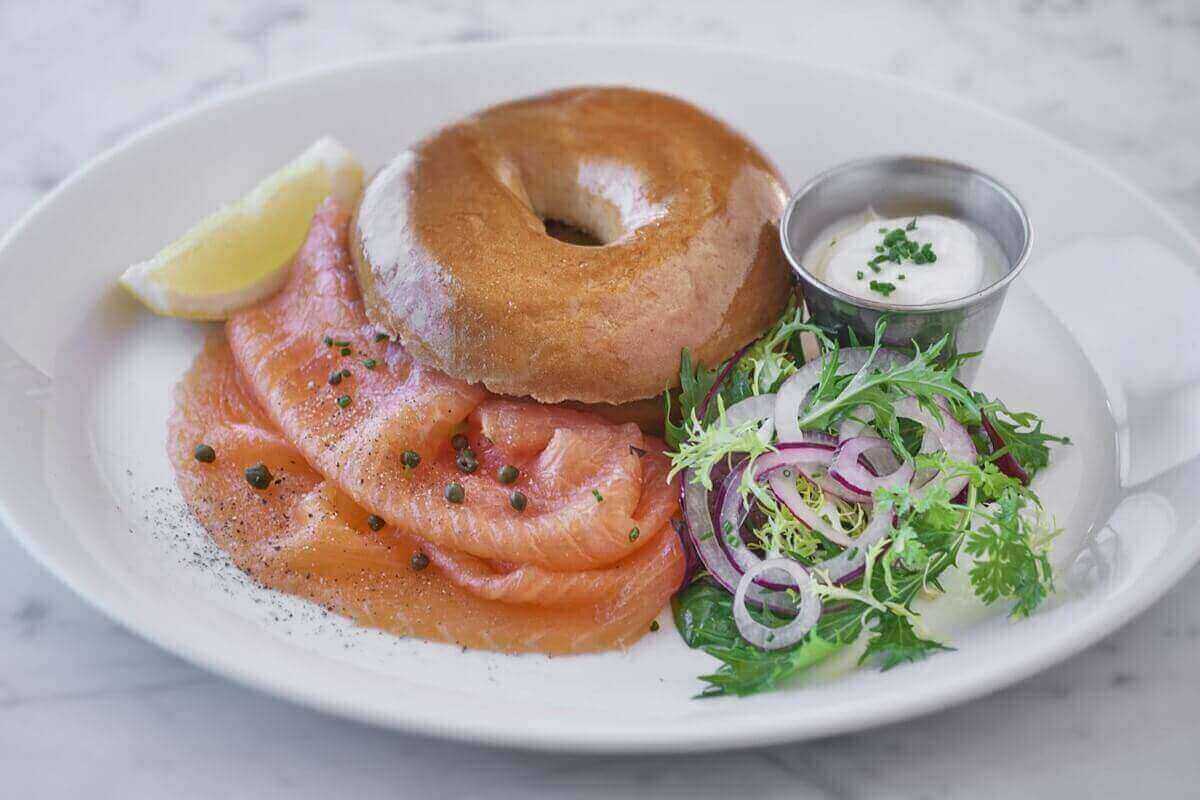 A proper Parisien brasserie with sumptuous French Brunch and artisan breads and pastries from the boulangerie next door? Count us in! Start off with a staple of the French diet, smoked salmon and eggs, along with hors d'oeveres and baked goods. It's a great place to people-watch too, as it opens up onto the Covent Garden Piazza.
Book here
Where is it?
4-6 Russell Street, London, WC2B 5HZ
What's near?
If you grow weary of watching thespians IRL, the London Film Museum celebrates the stars of the screen, dating back from the golden age of Hollywood right up to today's defining films.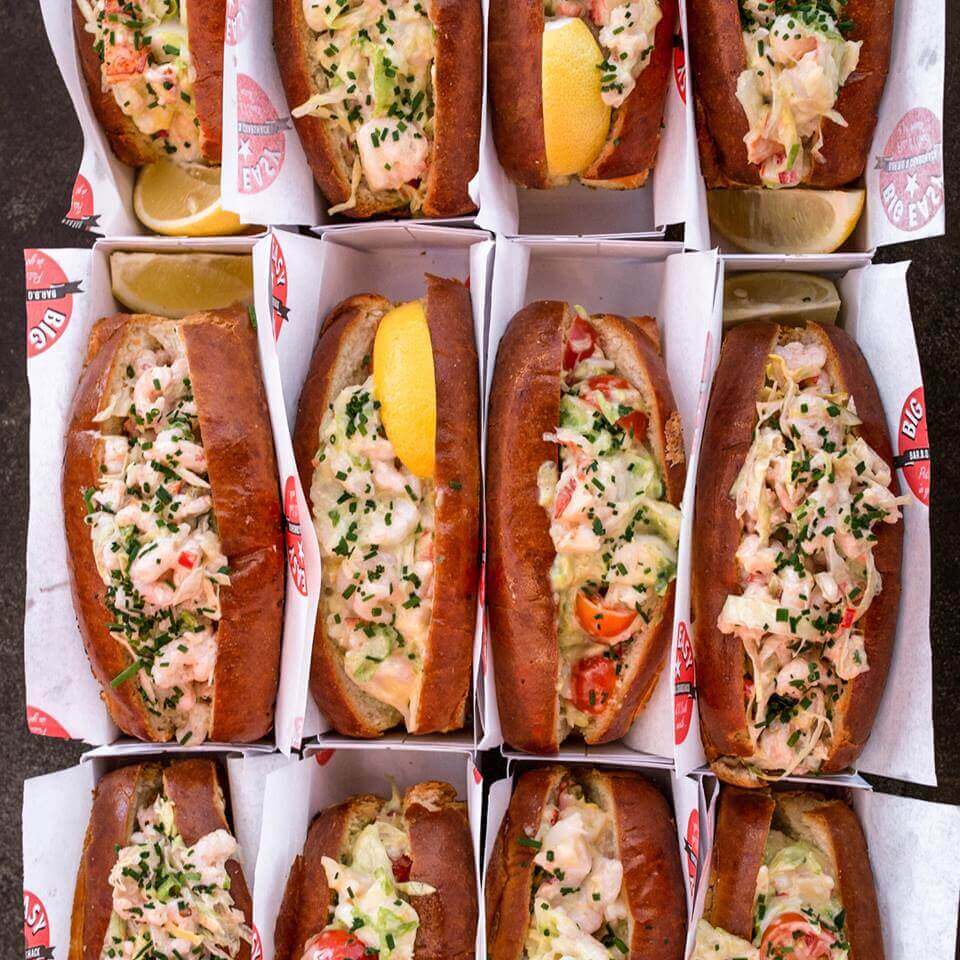 With three venues spread across the city, including sites in Canary Wharf and along King's Road, Big Easy has become a mainstay of London's food scene. Big Easy Covent Garden doubles down on the meaty feasts and bottomless booze that has made it so popular, hosting a free-flowing Bubbles Brunch every weekend with gut-busting portions of lobster, dry rub steak or limitless pork BBQ and a laidback, welcoming environment.
Book here
Where is it?
12 Maiden Lane, Covent Garden, London, WC2E 7NA
What's near?
Have a wander around the grand Corpus Christi Catholic Church next door and atone for your boozing and binge-eating sins.
Shake Shack may have opened up just around the corner but for a properly decadent American feast we recommend Joe Allen, where the burgers, hotdogs and other cholesterol-bothering dishes are paired with Bloody Mary's and cool New York-style surroundings. Must-try dishes include a classic steak & eggs, seared tuna with horseradish, and an indulgent lobster bisque.
Book here
Where is it?
2 Burleigh Street, London, WC2E 7PX
What's near?
Brunching at Joe Allen infamously becomes a boozy affair, so why not carry on with tradition and head over to American Bar inside The Savoy, where the cocktails are always flowing and live jazz pianists are often serenading the room. Speaking of which...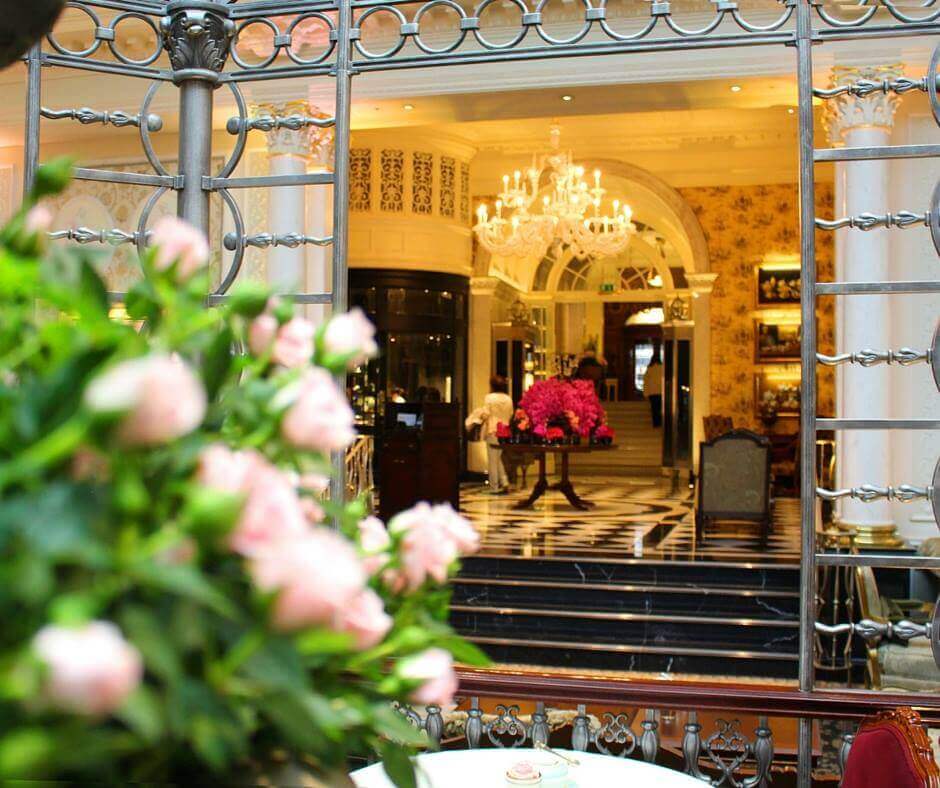 Go for the full 5* experience at The Savoy, where the prestigious hotel serves seafood, Champagne breakfasts and a decadent continental with freshly-baked pastries and hot dishes. And should your budget allow it, stay the night for spa treatments, luxury room service and a glorious night's sleep.
Book here
Where is it?
The Savoy, Strand, London, WC2R 0EY
What's near?
It's just a stones-throw from Waterloo Bridge and Victoria Embankment, perfect for a post-brunch stroll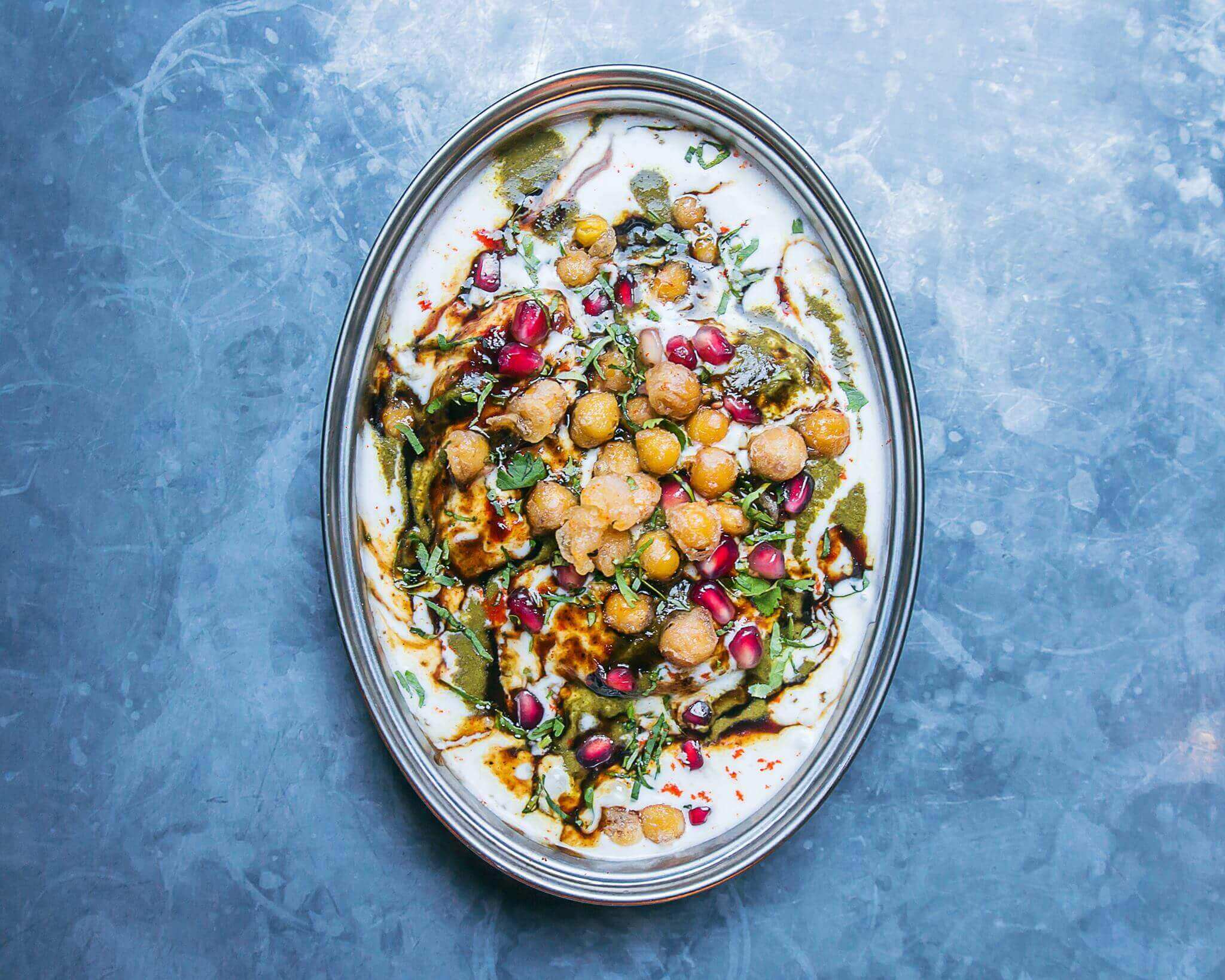 Dishoom's East meets West approach to breakfast has proven a hit amongst London's tastemakers, becoming a word-of-mouth hit with dozens of venues across the country. They specialise in laidback but heart street food so try a spicy chicken keema with runny-yolked eggs and mop it up with their signature 'fire' toast.
Book here
Where is it?
12 Upper St Martin's Lane, Covent Garden, London, WC2H 9FB
What's near?
Dishoom backs onto St Martin's Courtyard so why not spend the evening shopping (or window shopping) at Swarovski.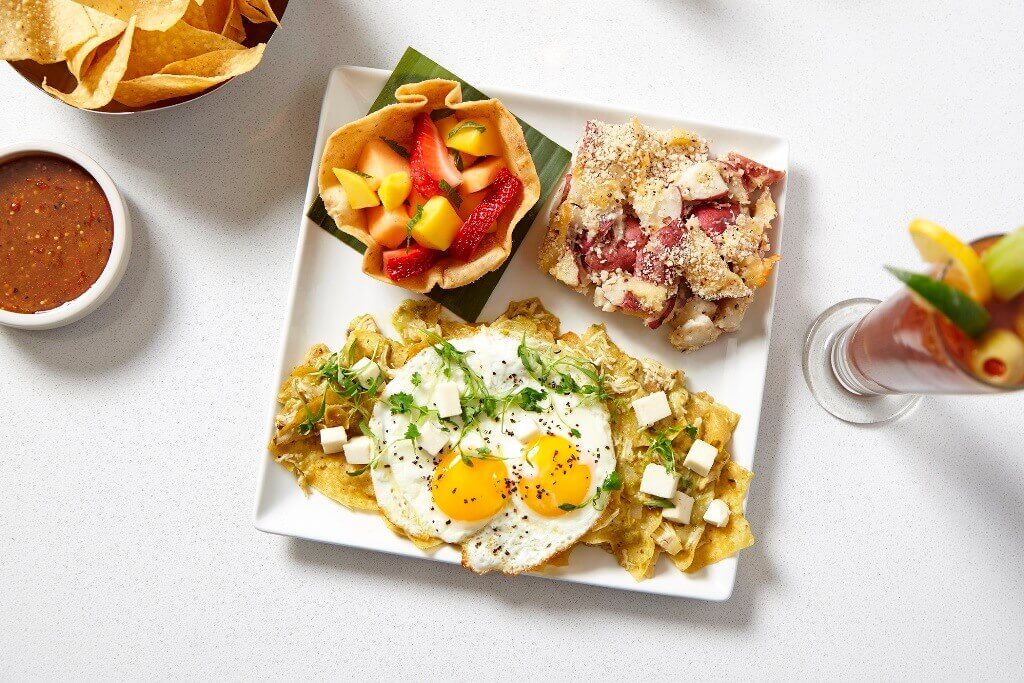 Just a second up the road from Dishoom is another chilled-out, authentic and colourful brunchery. Peddling exotic treats, Cantina Laredo is part Mexican canteen, part modern hipster spot, but 100% delicious. They also have an amazing 4-course free-flowing Brunch on weekends.
Book here
Where is it?
10 Upper St Martin's, London, WC2H 9FB
What's near?
Stroll around the winding streets up to The Sound of Music on Tower Street, where you can catch matinees and quirky theatre memorabilia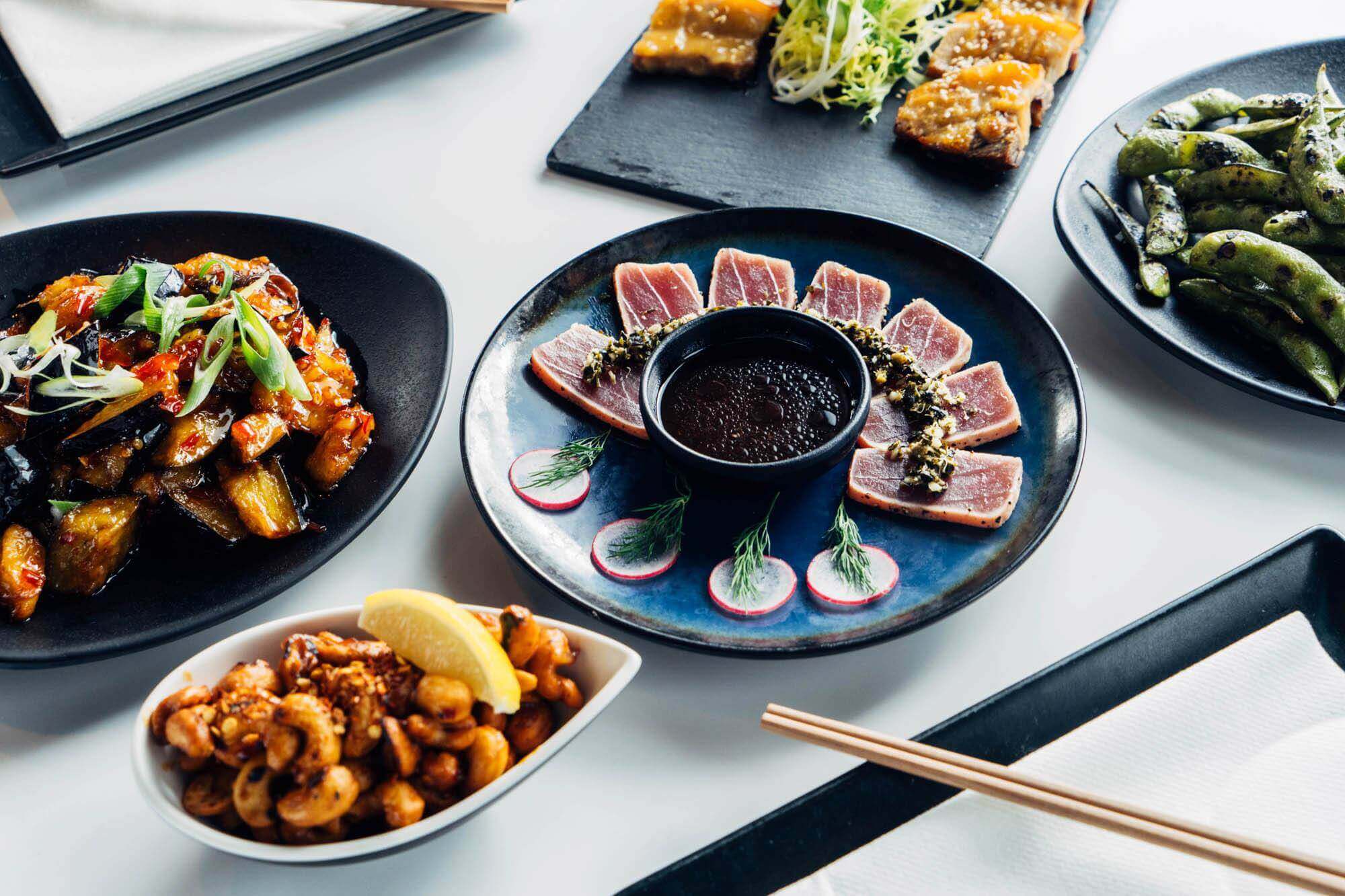 inamo has been championing Far East flavours since 2008 and was recently voted 'Best Brunch in London' by Time Out, so you know you're in good hands. Try tuna gunkan, salon tataki and succulent wings alongside free-flowing wine and beer. Best of all, they use cutting edge technology to provide an immersive experience for their diners, ranging from a live-cam chef feed and interactive table projections where you can roam the local neighbourhood; it's the future of brunching.
Find out more here
Where is it?
11 - 14 Hanover Place, Covent Garden, London, WC2E 9JP
What's near?
The Royal Ballet School is found right next door so keep an eye out for upcoming performances.
[Check out more of our favourite Pan Asian Brunches here!]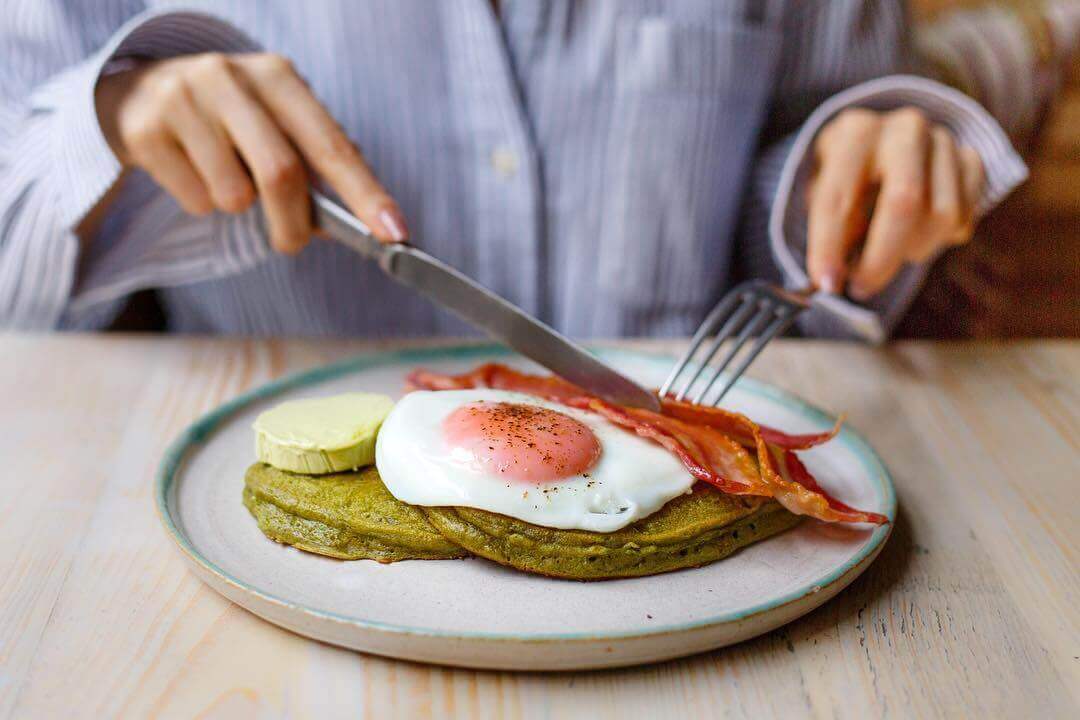 Naysayers said this one wouldn't last but Avobar has turned out to be more than just a gimmick. Serving up healthy, eye-popping and nourishing Breakfast and Brunch dishes, this Henrietta Street cafe is as pretty as the food is tasty and looks here to stay. Try the sweet potato toast with smashed avocado and a metabolism-boosting smoothie on the side.
Find out more here
Where is it?
24 Henrietta Street, Covent Garden, London, WC2E 8ND
What's near?
One of our favourite boutique hotels is just around the corner so book a night at the Z Hotel!

[The Rise of The Avocado (AKA the world's favourite fruit)]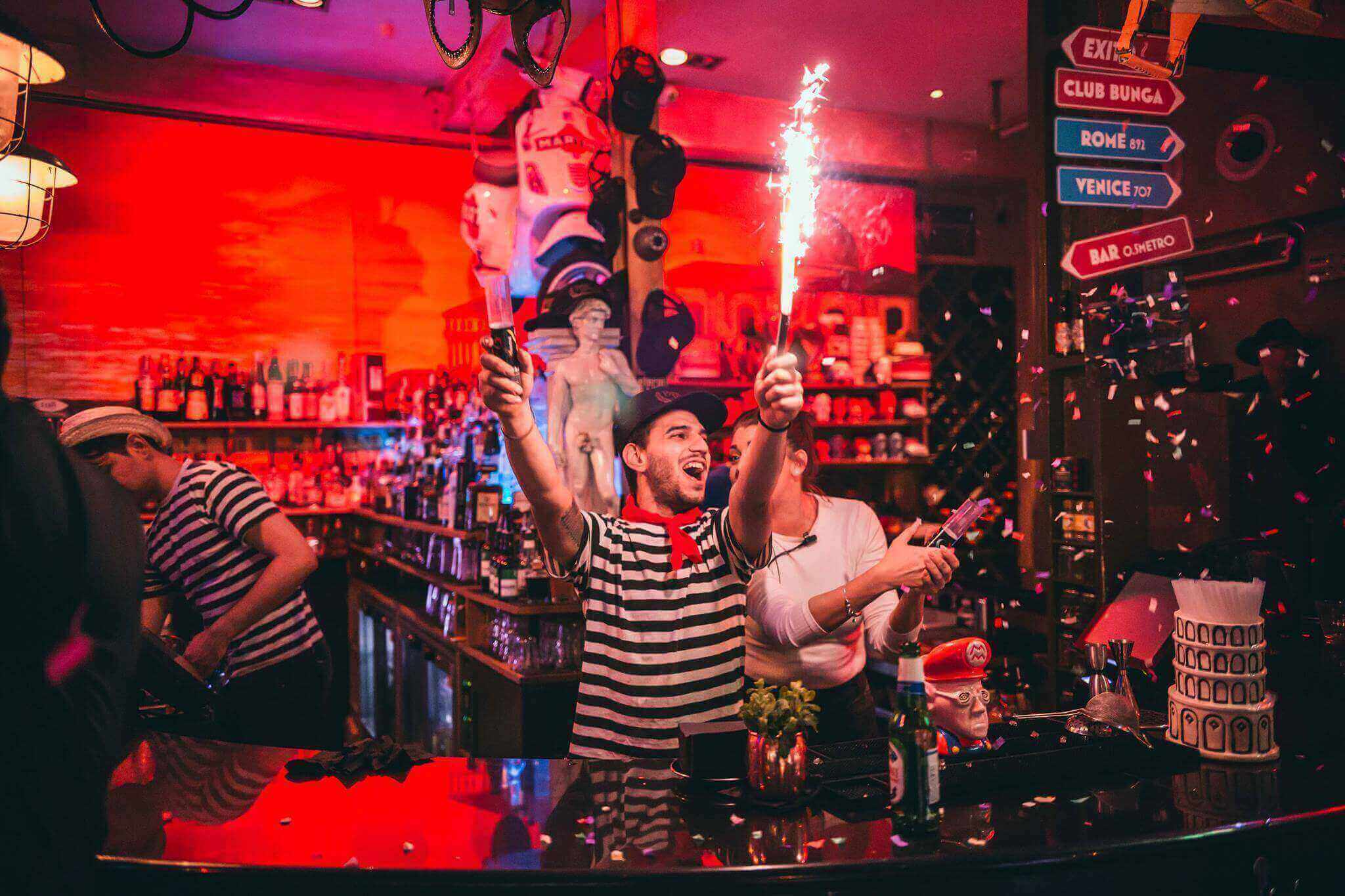 No doubt that you've been dragged here by the party animal in your friend group if you're a native Londoner; Bunga Bunga's riotous daytime events are infamous across the capital and include unlimited sharing pizzas, bottomless booze and a cavalcade of entertainers like singers, musicians and more. It's definitely not for the faint of heart but if you're looking for a weekend party, Bunga Bunga is your best bet.
Book your spot here
Where is it?
167 Drury Lane, London, WC2B 5PG
What's near?
Plenty of bars to carry on the party! Or go to see a live act at The Top Secret Comedy Club next door where performers like Ken Jeong, Rob Beckett and more have played.
[Five reasons we LOVE Bunga Bunga]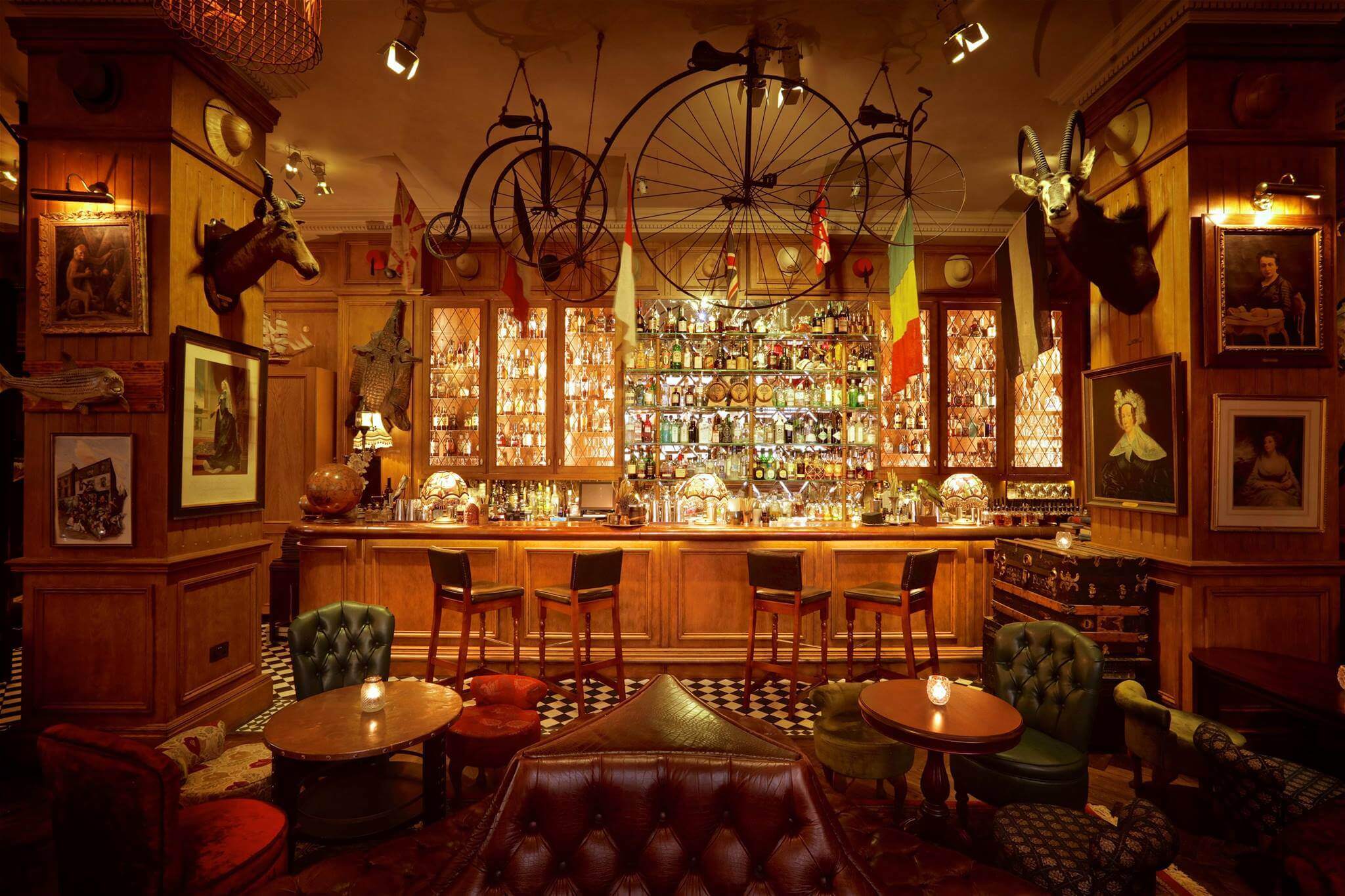 Mr Fogg's is one of the area's quirkier establishments, displaying eccentric bric-a-brac and classic British fare with a twist Get a 3 course Brunch for £38 with bottomless booze on Saturdays, starting off with a flaky kedgeree, followed by the honey and ginger-infused ham hock and a chocolate Negroni truffle to finish. Why not get a Curiously British Brunch with Free-Flowing Brunch for 2 for just £75?
Read more here
Where is it?
58 St Martin's Lane, Covent Garden, London, WC2N 4EA
What's near?
Mr Fogg's Tavern edges nearer to the Leicester Square end of town, a great place to throw yourself into the hustle and bustle of central London and soak up the shopping, bars and oddities the area has to offer.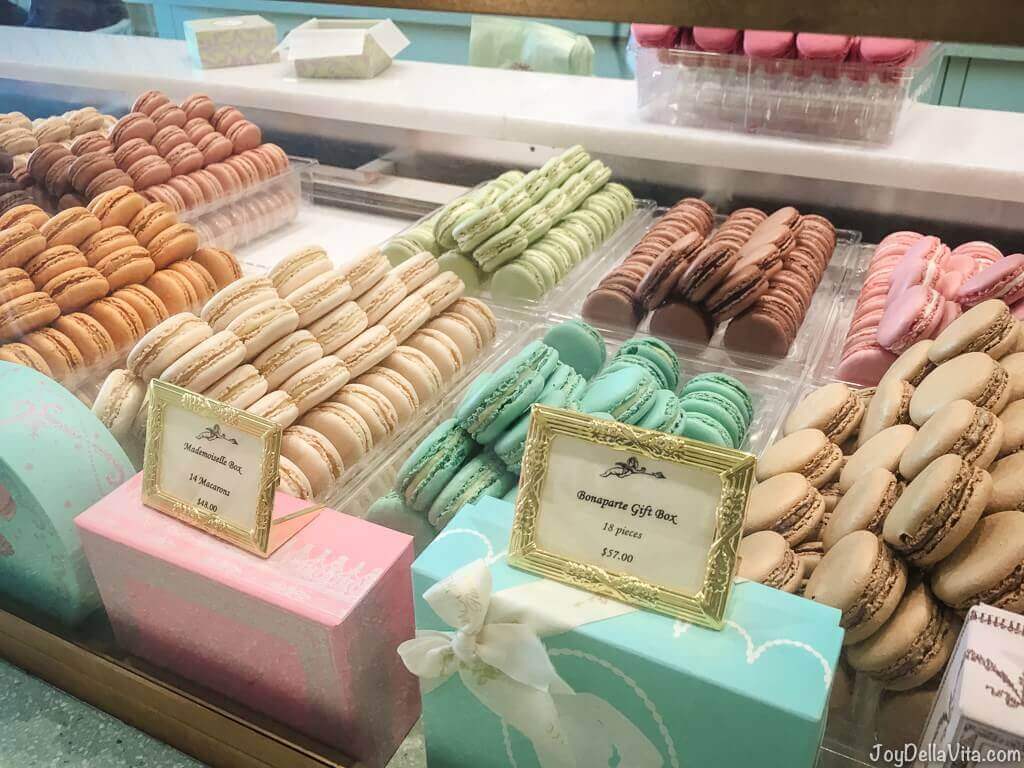 A confectionery of pastel-coloured delights awaits you at Laduree, a beloved Parisian tea room in Covent Garden, which has been a fixture of the City's adoration since it was established in the mid-19th century. It boasts views of St Paul's cathedral and fans out over a cobbled piazza for wonderful al fresco dining. Try a drool-worthy selection of viennoiseries and breads, along with fresh fruit salads and hot breakfasts.
Learn more here
Where is it?
1 The Market Building, Covent Garden, London, WC2E 8RA
What's near?
Keeping with the theme of elegance and respite, why not try out Whittard of Chelsea's beautiful teashop?