REVIEW! We try out the Breakfast at M Restaurant
The Bruncher team were fortunate enough to sample the tasty Breakfast at their Threadneedle Street site.
Curated by executive chef Mike Reid, M Restaurant is a luxury steakhouse brand that takes inspiration from 6 different countries around the world famed for their outstanding food - South Africa, France, Australia, Japan, Argentina and the US.
They have 3 sites located in London, all of which are renowned for their wonderful Breakfast and Brunch served in the most stylish of surroundings.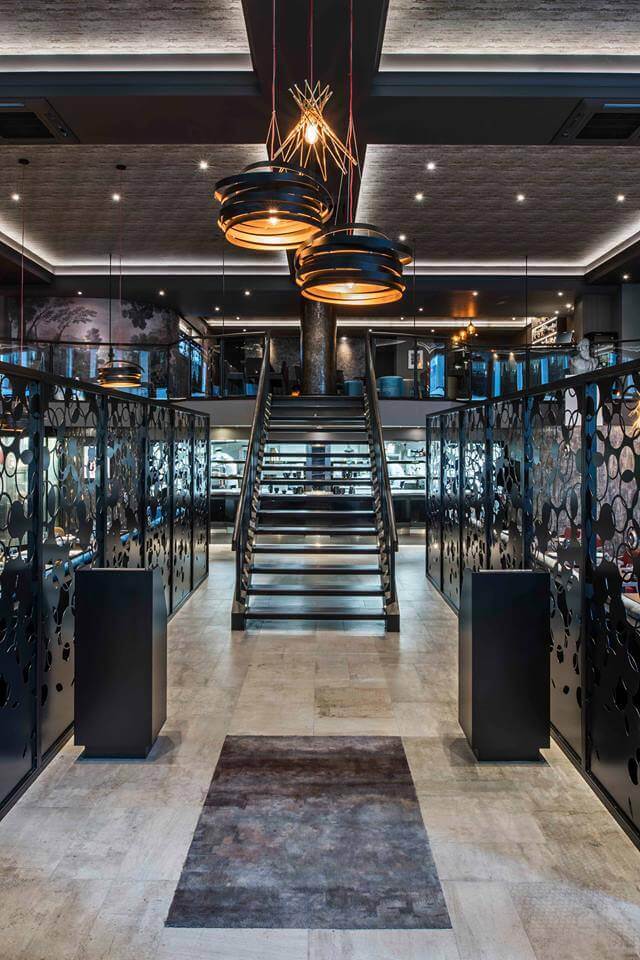 In addition to the Threadneedle Street site, there is a restaurant set in the heart of the Capital in Victoria; and another located in Twickenham.
M Threadneedle Street is set in the centre of the City of London and our walk to the venue immerses us in the hustle and bustle of the Capital.
Set down a stylish side street, M Threadneedle is suitably tucked away and provides a relaxing, modern environment to ease into your day.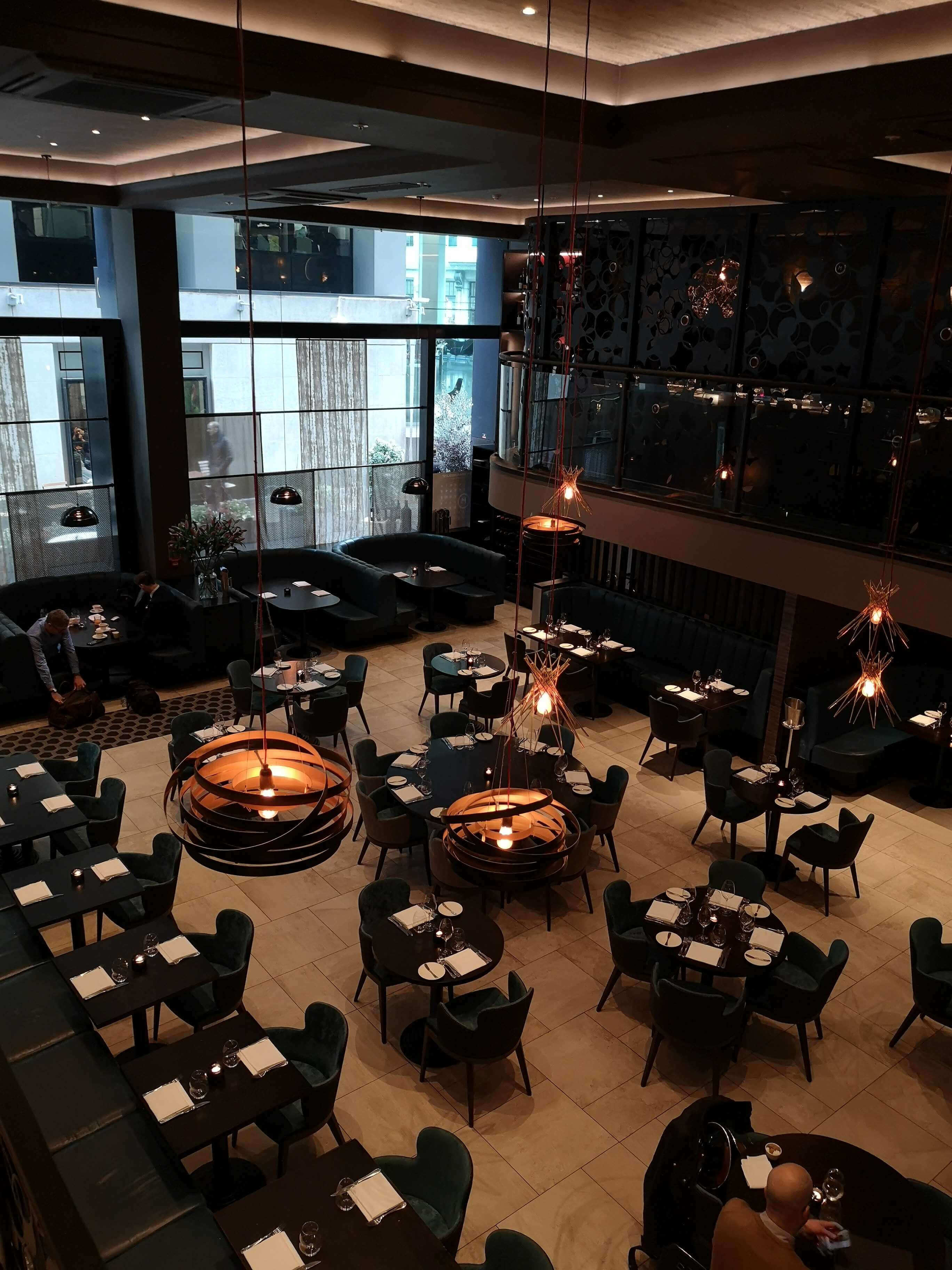 We were seated in a comfortable booth area before starting our morning the only way we know how: with a damn fine black cup of coffee.
The high ceilinged room is popular with workers in the area – and the restaurant is often alive with the hubbub of conversation from people getting much needed fuel before a busy day at the office.
You can see why they keep returning as the breakfast at Threadneedle Street is reasonably priced and caters to all palates with menu options ranging from a hearty breakfast sandwich to a healthy chia breakfast porridge. The healthy options are so strong at M Restaurant that it featured in the UK's Healthiest Restaurants list by Men's Health.
Our stomachs rumbling, we ordered a variety of things to get a true feel for the menu, which sounds like a better excuse anyway than just feeling greedy and excited at the wealth of options available.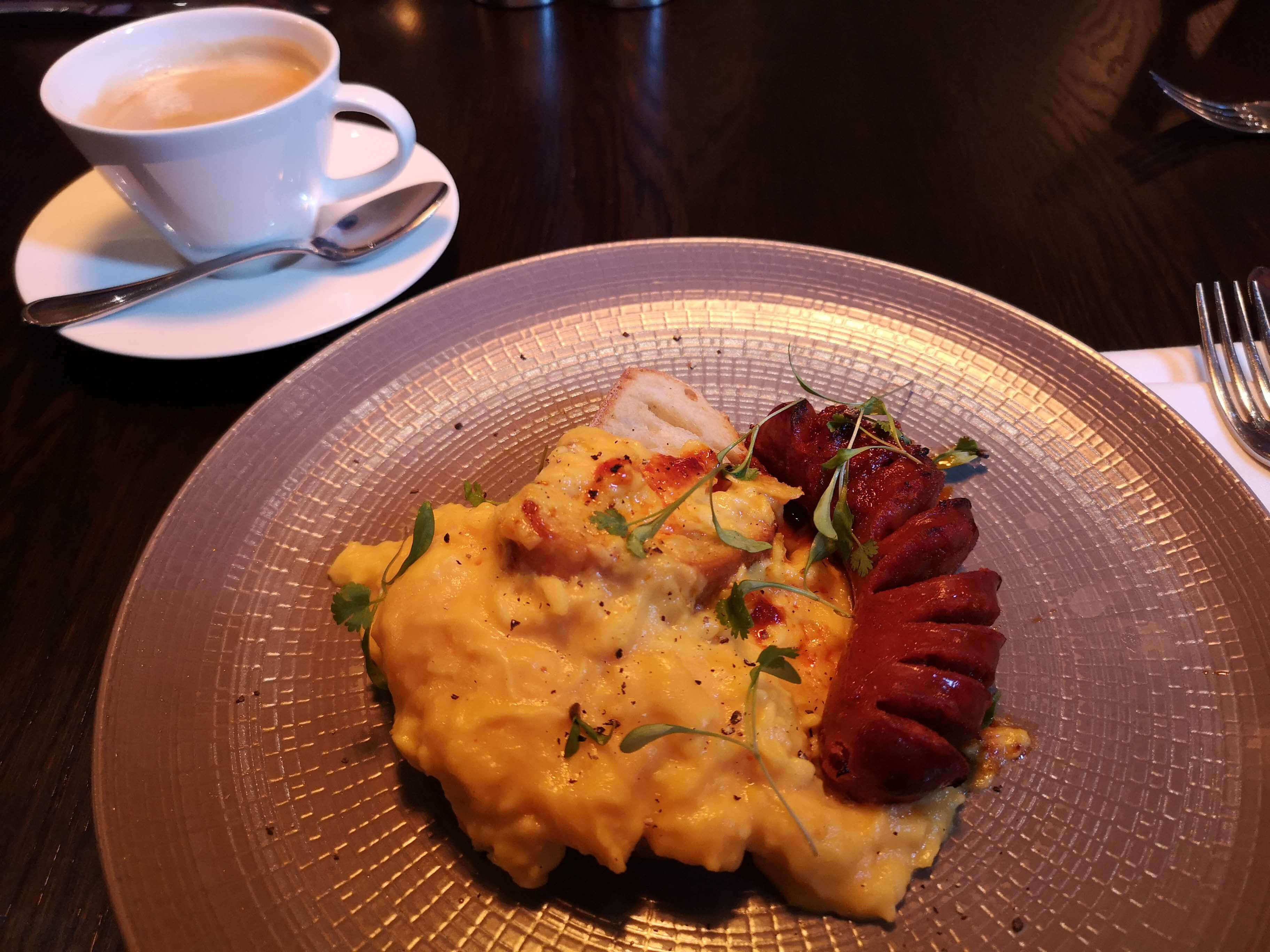 I ordered the firecracker scrambled eggs which comes served with chorizo sausage and garnished with coriander. As our cups were empty, we of course ordered another black coffee because you can't wash down eggs without a bit of caffeine! We also ordered a glass of orange juice to complete the breakfast holy trinity of eggs, coffee and orange juice.
The scrambled eggs were perfectly creamy and fluffy, a soft texture that was perfectly balanced out by the slice of sourdough toast. M Restaurant is famous for its meats and features an impressive glass display case in the far corner of the restaurant showcasing the finest cuts they have on offer. For this reason, expectations for the chorizo sausage were naturally high – and it certainly did not disappoint. The sausage was packed with flavour and cooked to perfection, falling apart in your mouth amongst the eggs to unleash the spiciest of kicks. Firecracker by name, firecracker by nature!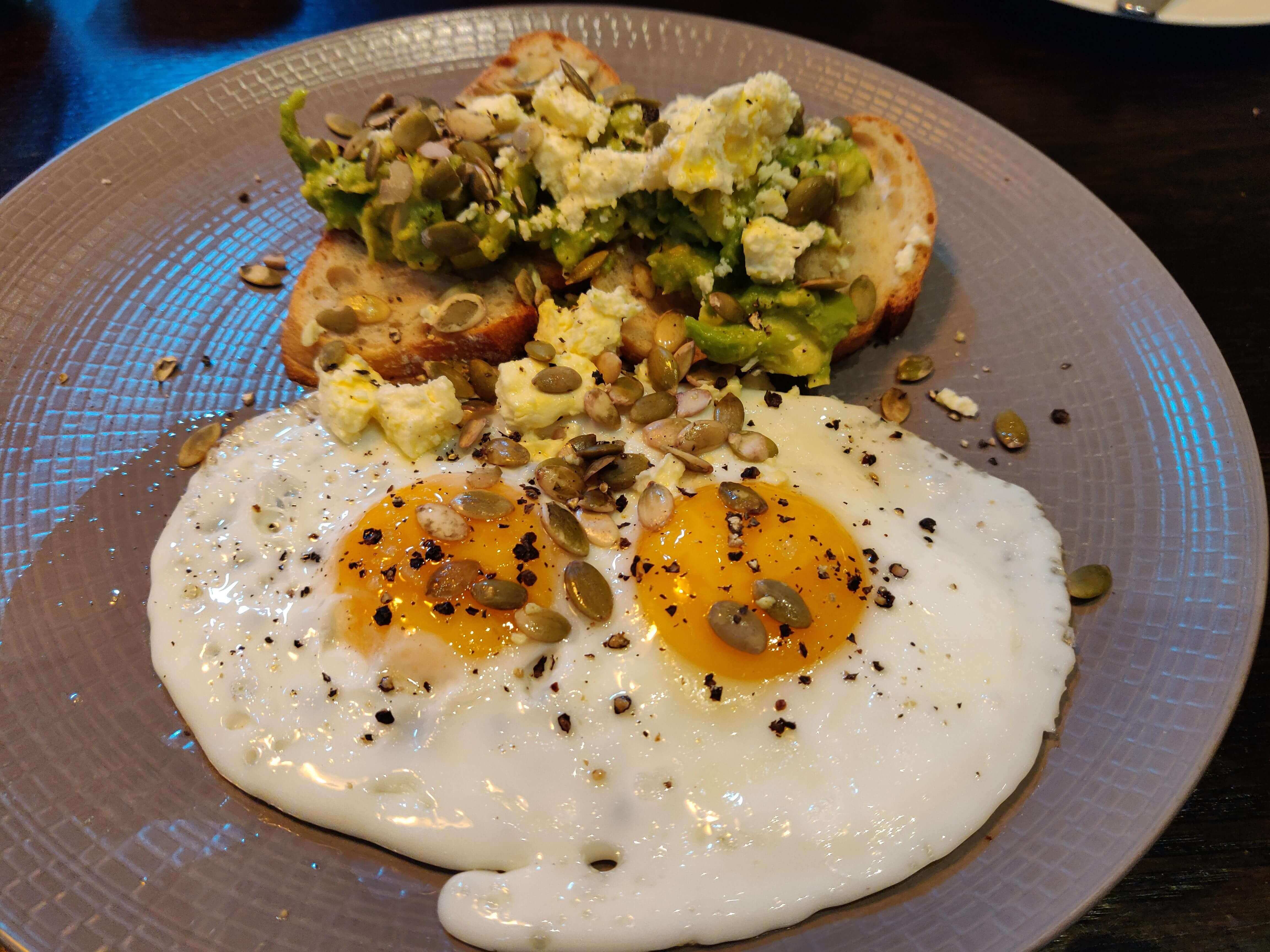 My guest ordered the avocado on sourdough toast with a side of fried egg. The breakfast classic is freshened up with the addition of crème fraiche and feta – which all combined in the mouth to create a whole new sensation.
Breakfast wouldn't be complete without that most fabled of meals: breakfast dessert. Despite being sufficiently filled by the egg dish, we both decided to finish the palate with something a little bit sweeter and opted for the granola. Drizzled with organic black sesame yoghurt and served with fruit, the granola was amazingly crunchy and provided a fantastic end to the sleekest of Breakfast experiences.
Breakfast is available 7am – 10:30am Mon – Fri. You can book your spot here.
They also serve an amazing Bottomless Brunch from 12pm – 3pm, which you can find out more information on here.
Where is it?
Unit 2-3, 60 Threadneedle Street, London, EC2R 8HP