Review – We tried out a Bottomless Brunch to remember in Liverpool
The NYL restaurant at Aloft have reinvented their Brunch this autumn – and the Bruncher team visited to sample the new menu.
Featured in the prestigious Michelin Guide, this was actually the first venue in the world to offer a Bottomless Gin and Tonic Brunch - so we were understandably excited to tick this one off the Bruncher bucket list.
Set in the former Royal Insurance Building, the iconic Grade-II listed building provides suitably grand surroundings for the occasion. The beautifully renovated restaurant has the vibe of an old banking hall, characterised by huge ceilings and magnificent light fixtures.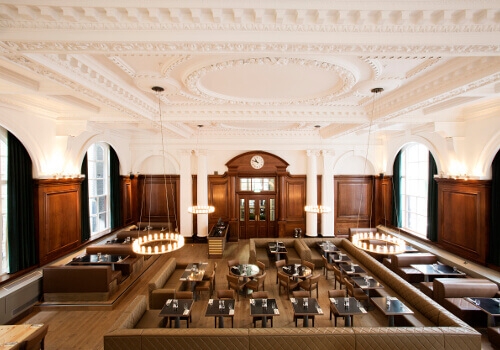 We took our seats in a comfortable booth area, where we settled and prepared to get our day started off in boozy style.
The experience is masterminded by Liverpool chef Robert White - and Brunchers can enjoy unlimited trips to the continental buffet, along with your choice of a Brunch dish from their extensive menu, which boasts a range of options for all tastes.
The drinks options feature three lip-smacking gins from local distillery, Liverpool Gin, including Organic Liverpool Gin, Valencian Orange and Rose Petal. If for some reason you don't fancy gin, you can also enjoy Prosecco or Corona bottled beer.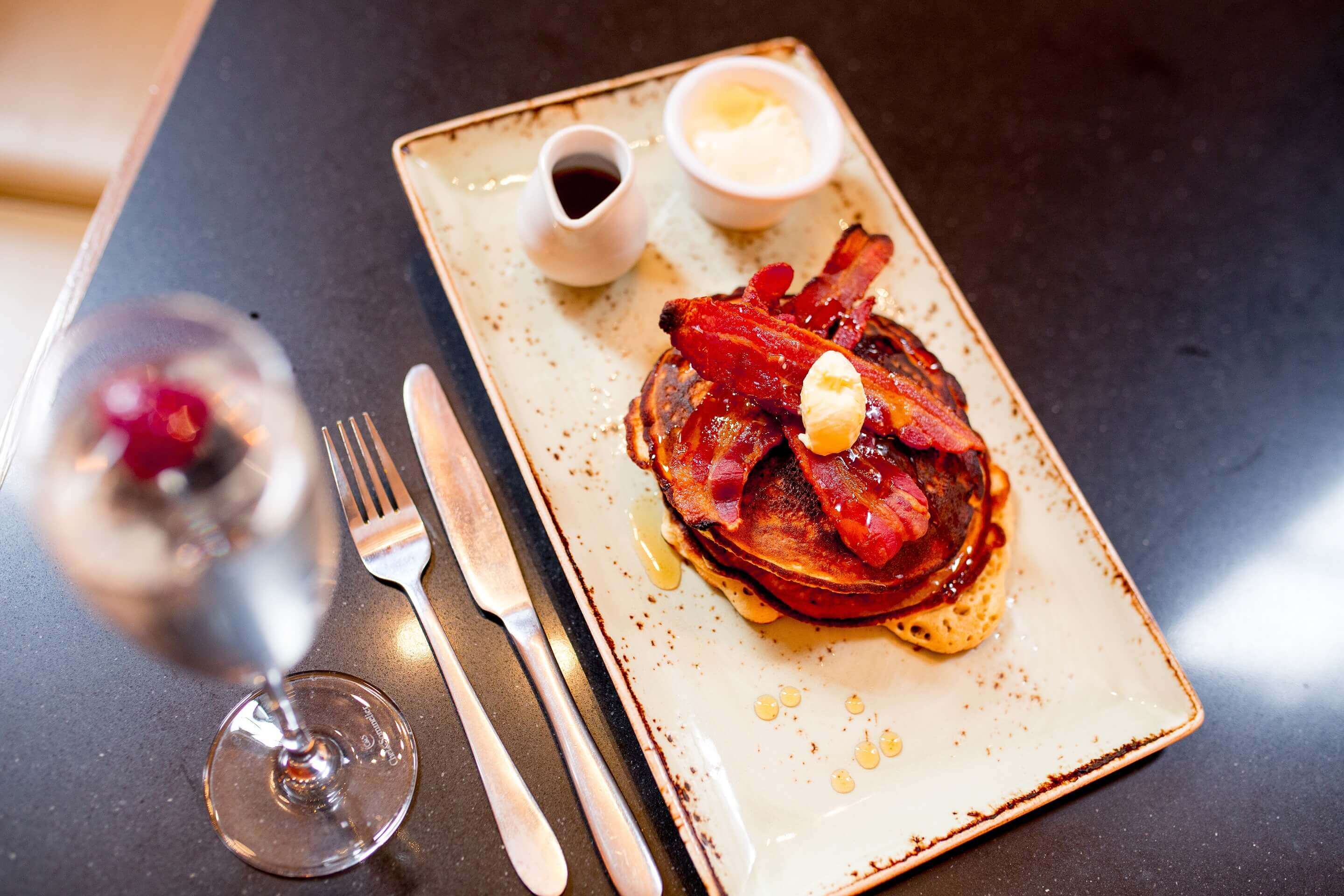 The restaurant is a tribute to the melting pot that is New York food culture, which perhaps inspired our decision to opt for that very American of menu options: a stack of pancakes with bacon and maple syrup. Guy Beringer's Brunch plea taught us we need to be decadent, so we properly indulged with a side of halloumi fries and a rose petal gin with hibiscus tonic.
There's a reason why pancakes remain a Bruncher favourite. A trusty pal that never lets you down, the pancakes at NYL restaurant were wonderfully soft and fluffy – with the bacon giving a deliciously crispy bite.
The gin was the perfect accompaniment and went down far too easily – so it was a good job drinks were bottomless, and we could swiftly order another one!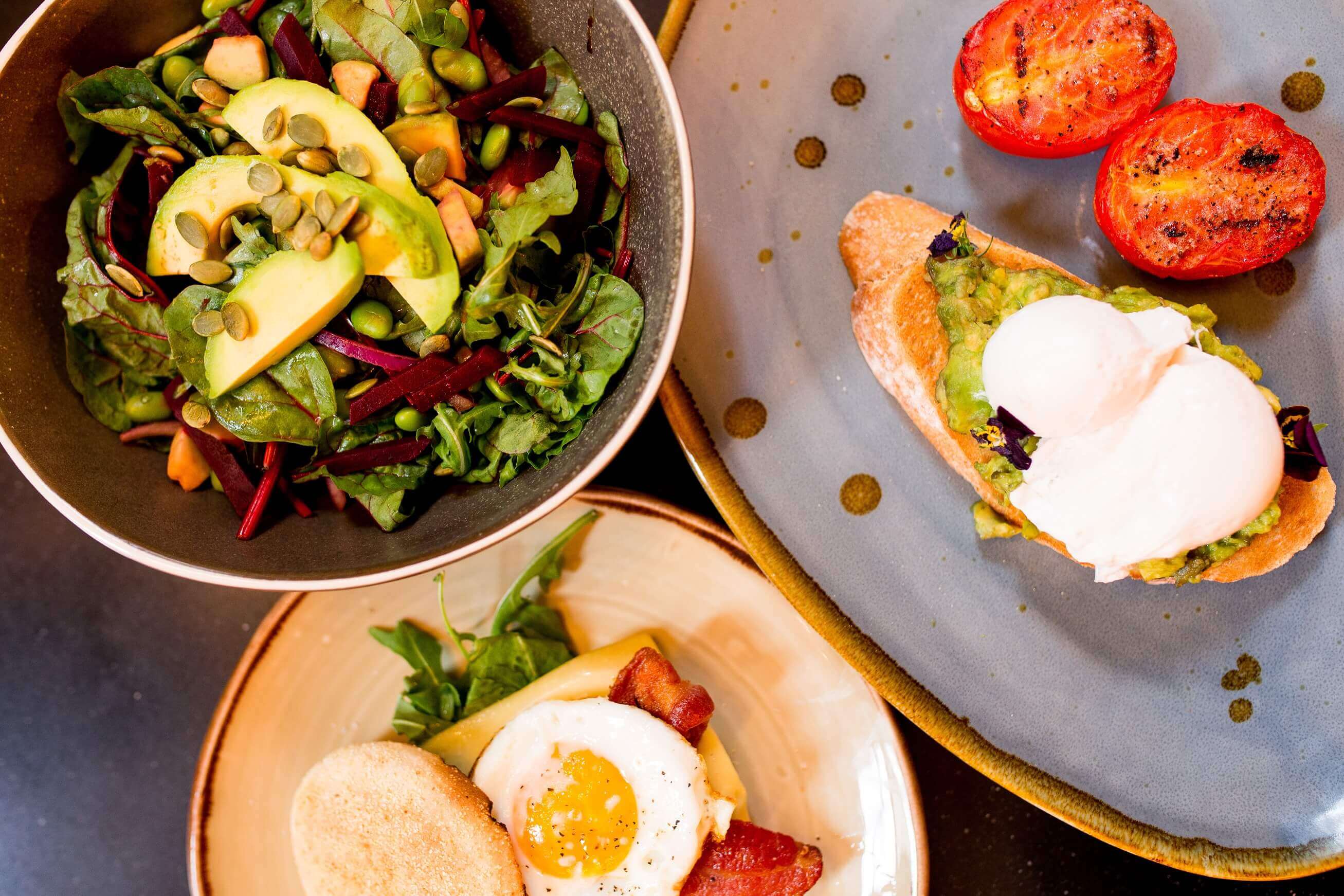 A Brunch should never just be a single course so after polishing off the pancakes, we took it upon ourselves to enjoy the bottomless food aspect of the continental buffet.
A sweet tooth that is never satiated meant that we raided the pastries on offer which included the most amazing honeycomb and popcorn brownies. The buffet selection is extensive and caters for all palates with healthy options available including salads.
All this incredible offering can be enjoyed while listening to live music from the Paul Dunbar Duo, who set a lively mood with their dynamic soulful sound. Liverpool classics including 'There She Goes' by The La's and 'Here Comes the Sun' by that other Liverpool band went down particularly well.
As we polished off our plate of pastries and slurped the last bit of our 3rd or 4th gin (who's counting?!) we sat back in the relaxed seating area, our stomachs suitably bursting. If you're looking for a decadent Bottomless Brunch affair in Liverpool, then this new experience will not disappoint.
Bottomless Brunch is priced from £35 per person and is served from 12noon – 3pm every Saturday.
Where is it?
No. 1 N John St, Liverpool L2 5QW