REVIEW: Brunch at The Phoenix, Shepherd's Bush, London
No matter what antics you've got up to at the weekend, Phoenix has your Brunch needs covered
One of the many reasons why a good brunch date appears high on any Londoner's Sunday priorities is because it provides the most excellent setting to discuss the goings-on and gossip from the rest of the weekend. Have a heavy one at work? Kids driving you up the wall? Consume one too many tequila shots at that party and end up snogging someone you didn't really need to? Never fear – a brunch confessional enjoyed with friends and family can ease all number of modern life's woes.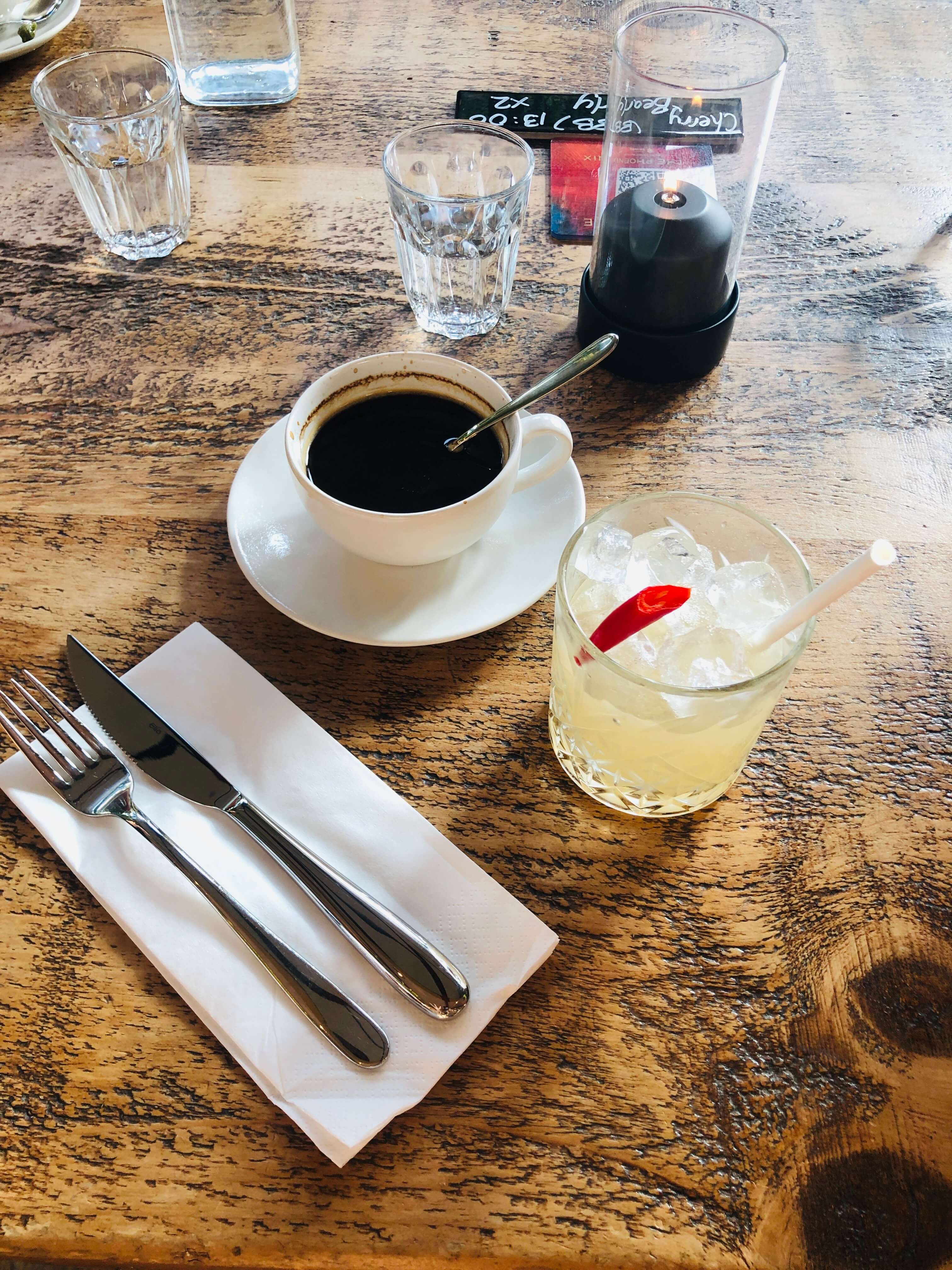 We found that our brunch at The Phoenix, located in West London's Shepherd's Bush, revived our Sunday souls from the ashes of our hangover and transformed us into our gleaming, golden phonenix-like selves again.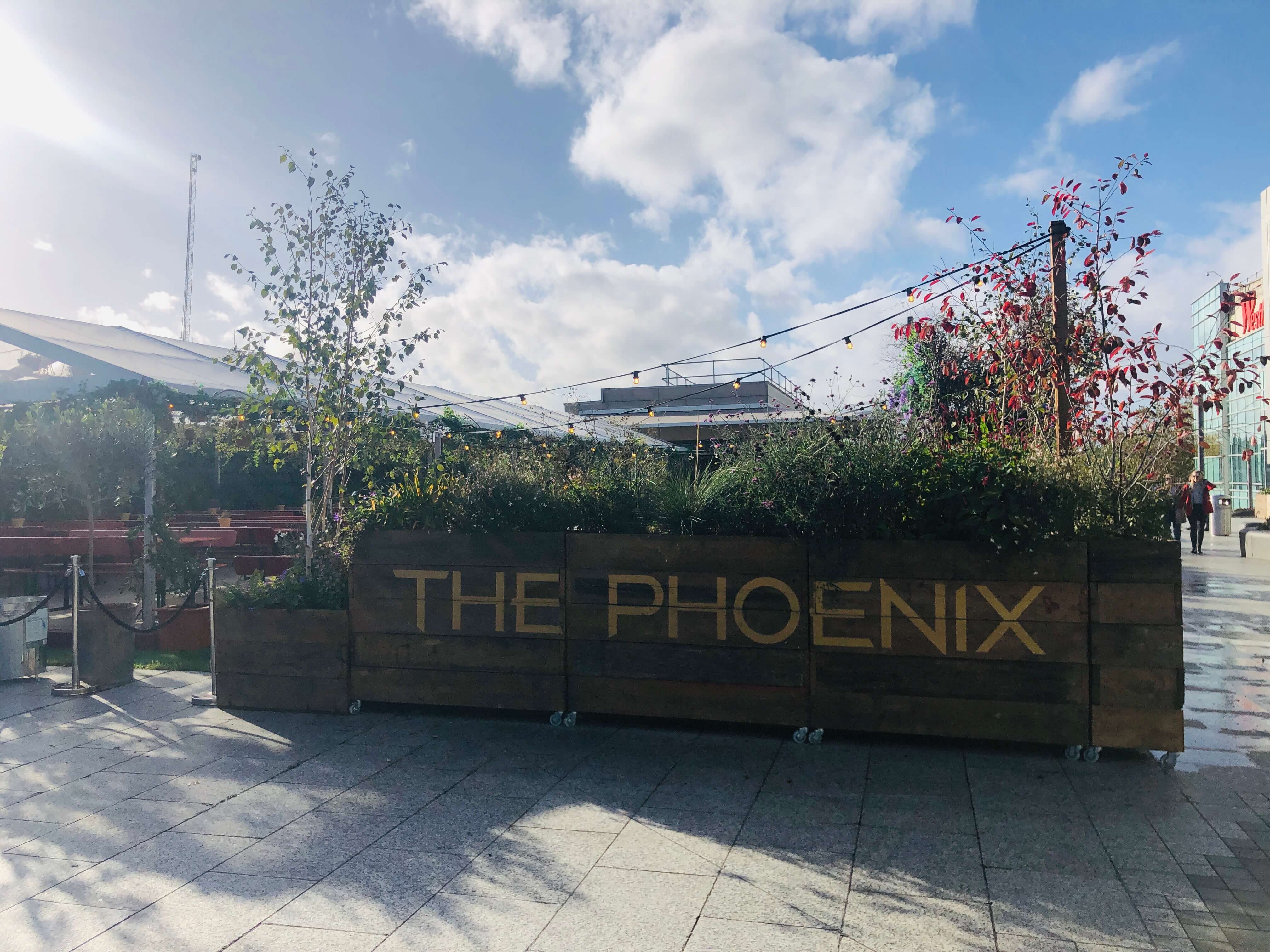 The Phoenix is impressive in size and stature, spanning a large area of the outdoor area just at the back of the beautiful (and tempting) Westfield London Shopping centre. It is, however, unlike some of the stores, understated in it's location, and although easy to find, is nestled away from the mad crowds of weekend shoppers. It's funky interior design lends itself well to the natural light the spot gets, and the outdoorsy feel of the terrace flowed gracefully through to the interior, owing to numerous well cared for plants, funky wall art, and high, airy windows. We visited on a crisp Autumn day, but Brunchers visiting at all times of year would be comfortable, and cosy blankets can even be acquired for anyone wanting to perch in the winter sunshine without feeling a chill.
Once comfortably sat in our velvety booth, we perused the bottomless brunch menu with delight. What we found was an ideal mix of brunch classics (Hello 'Phoenix Fry up' and Smashed Avo Toast!) mixed with some out-of-the-ordinary fusion flavours such as a Masala Shakshuka and an Asian Pork Belly Croissant. We selected the Truffled Smoked Salmon with Scrambed Eggs on Sourdough, and of course, two poached eggs on Smashed Avo toast with Feta. For the sake of the blog post, we felt it 'necessary' (ahem) to order a bowl of chips for the table to share. Each of these menu items was totally fresh and gastronomically exquisite, and the portion sizes were generous. Of course, although one should never review a plate of food purely based on how it looks – it looked amazing too, both in person and on our Instagram. There are a plethora of Vegan options including the Tempeh Rice Bowl and Vegan French Toast (which we saw on another table and looked yummy) and options for Gluten Free guests, too.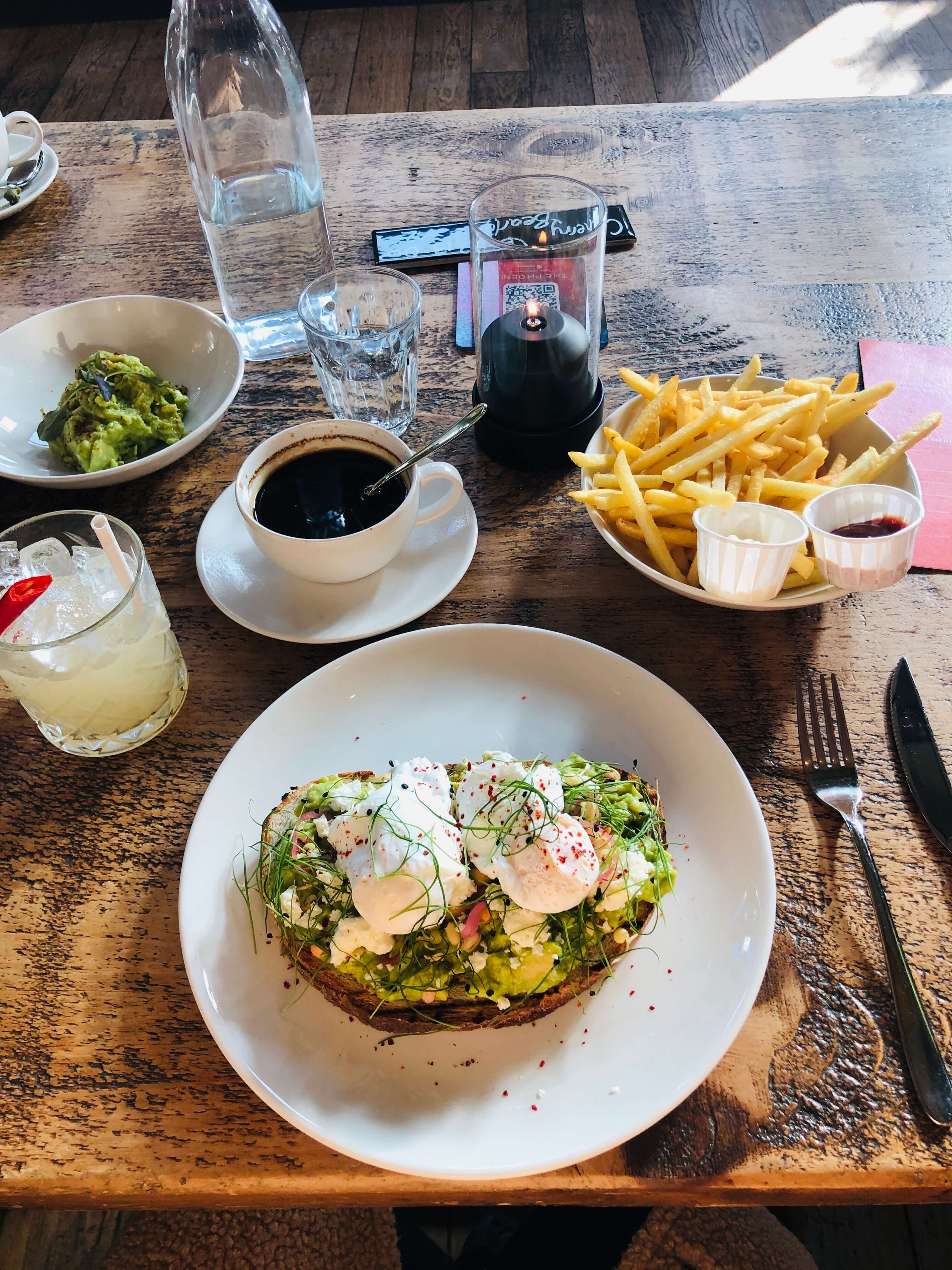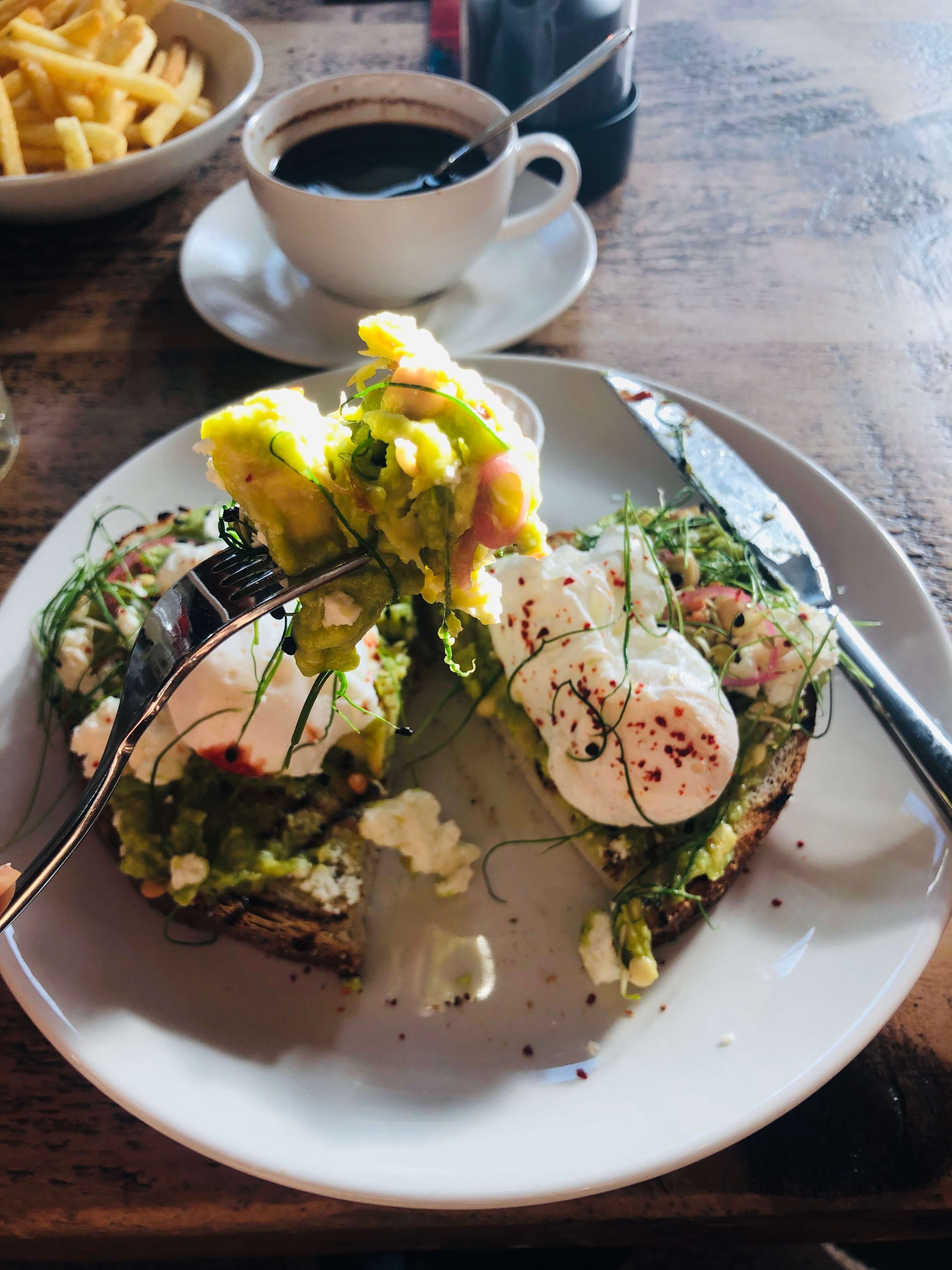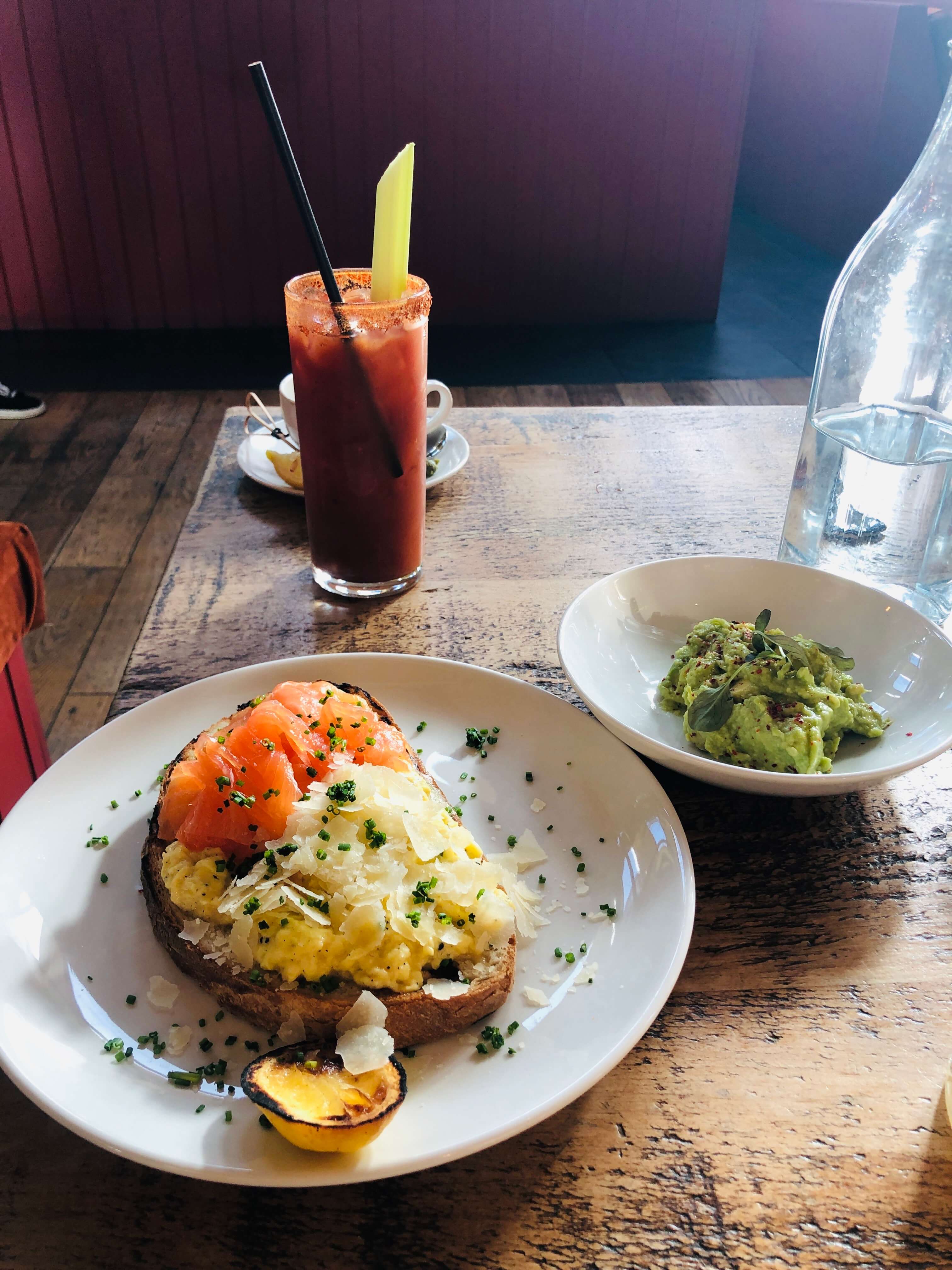 Drinks wise, we started with a black coffee, as a tea or coffee is included in the bottomless brunch, before our caffeine-inspired confidence inspired us to begin sipping on a jug each of Bloody Mary and Picante Margarita cocktails. These were just as freshly prepared, and that Margarita – wow! It packed quite the punch. Bottomless guests can get jugs of these, and other, cocktails and don't have to settle with 'just prosecco' – although if that's what your heart desires, you're welcome to help yourself to seconds, thirds and…. Well just about how manys-you-wants during a 90 minute sitting.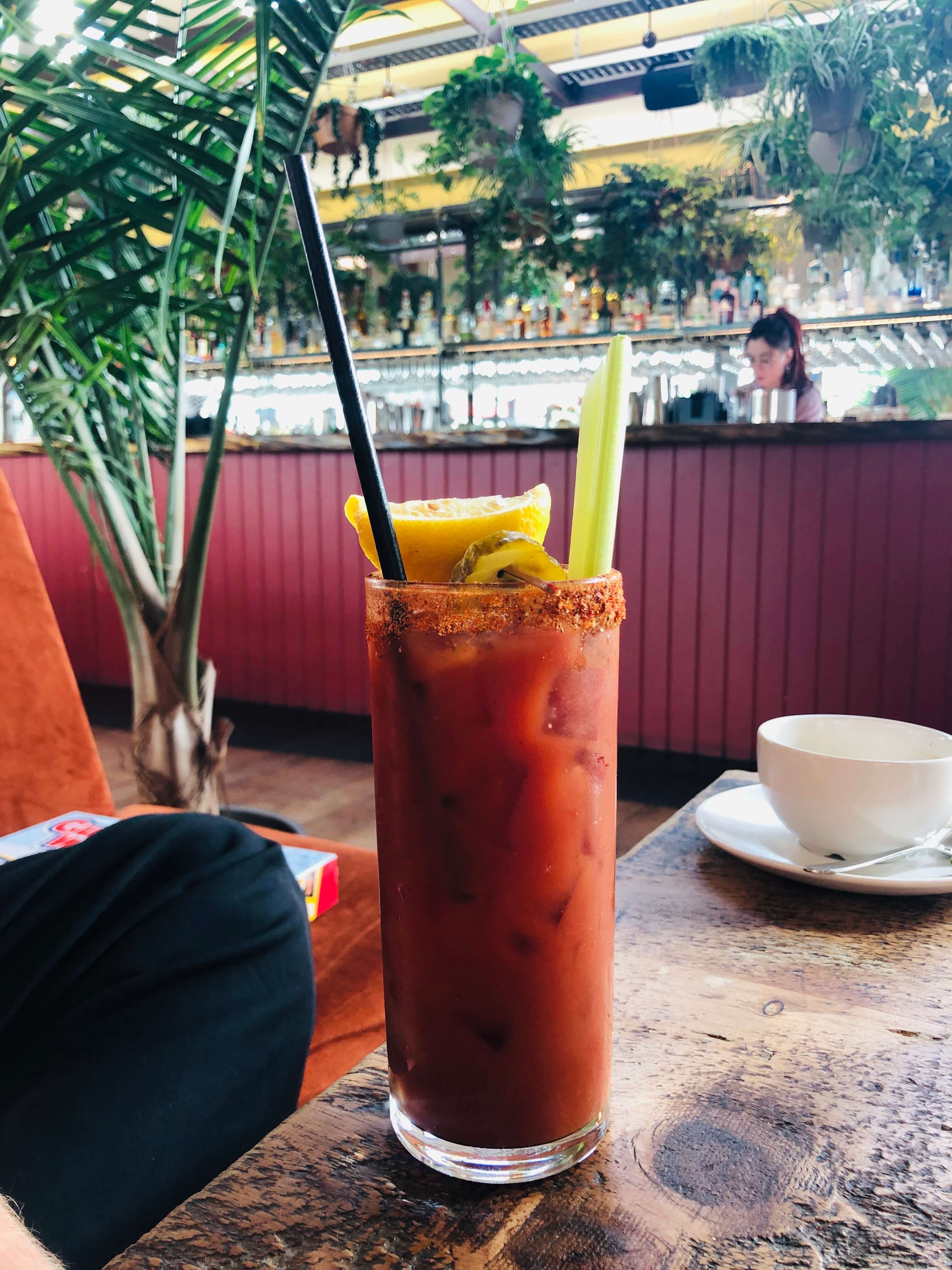 After scoffing down our wonderful meals, we settled for a good old Sunday brunch gossip and a couple of rounds of 'Guess Who?'; The Phoenix offers up a range of board games for visitors to play at their tables which we thought were a super fun touch for those with families or on dates.
After our 90 minutes at The Phoenix came to an end, we had definitely risen like phoenixes from the ashes of a booze-fuelled Saturday night and we felt ready to conquer the week ahead, fuelled with tummies full of happy memories.
Where is it?
1078 Ariel Way, London, W12 7GB