REVIEW: Brunch at Provisioners
Tucked away just a stone's throw from Tower Bridge, Provisioners offers up Italian inspired Breakfast and Brunch in stylish but comfortable space.
Attached in a cosy spot behind The Dixon Hotel, Tower Bridge, Provisioners is a hidden gem that you really don't want to miss.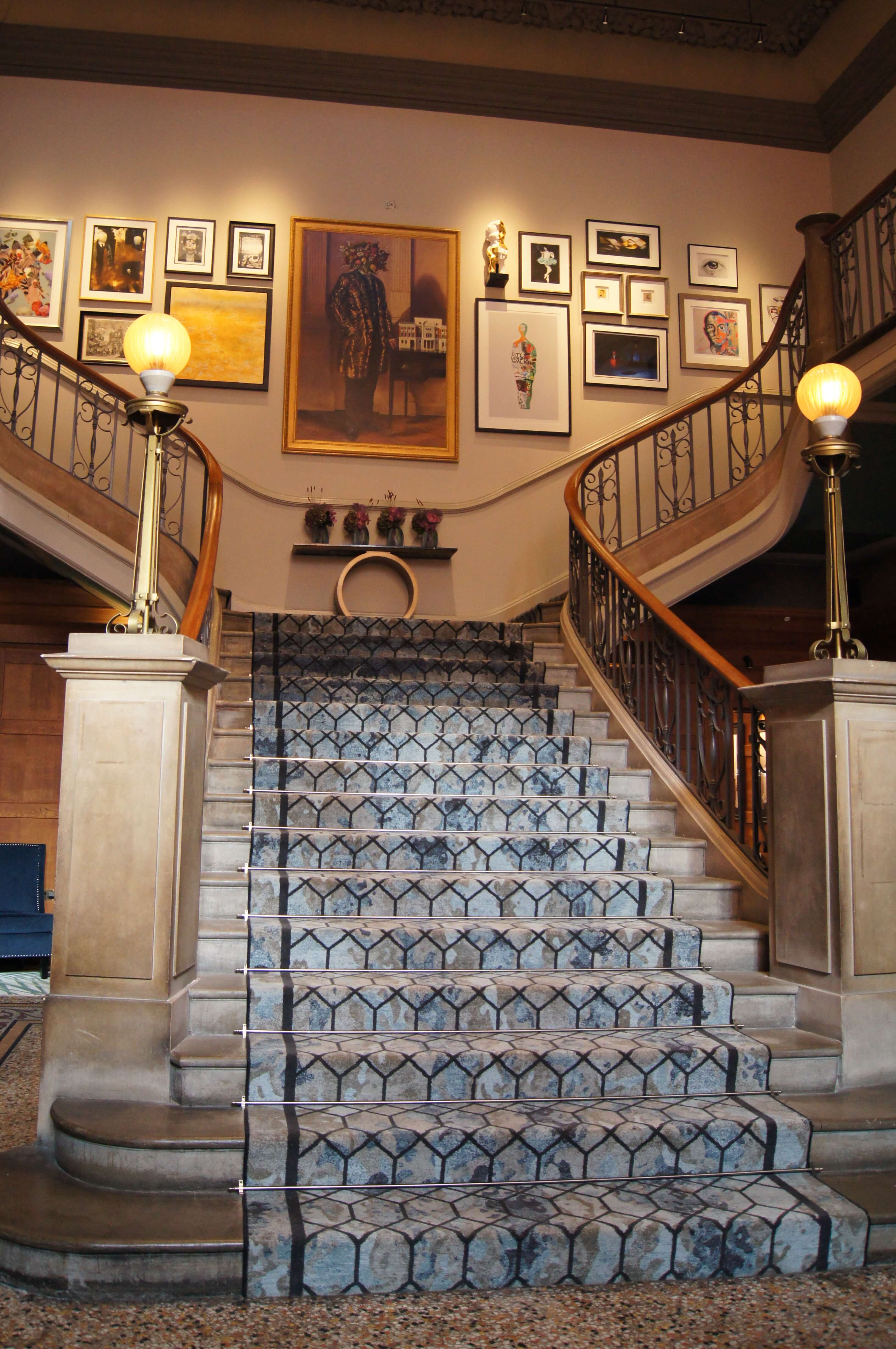 Their weekend brunch menu has a variety of delicious sweet and savoury options - choose from the staple pancakes, French toast, to Full English & Eggs Royale, or go for their 3 course set menu which includes bottomless Prosecco.
The mushroom & truffle toast shone out to us and upon ordering we were advised that as it is so rich, it is best to share, so opted for the Eggs Royale, finishing with the ricotta pancakes.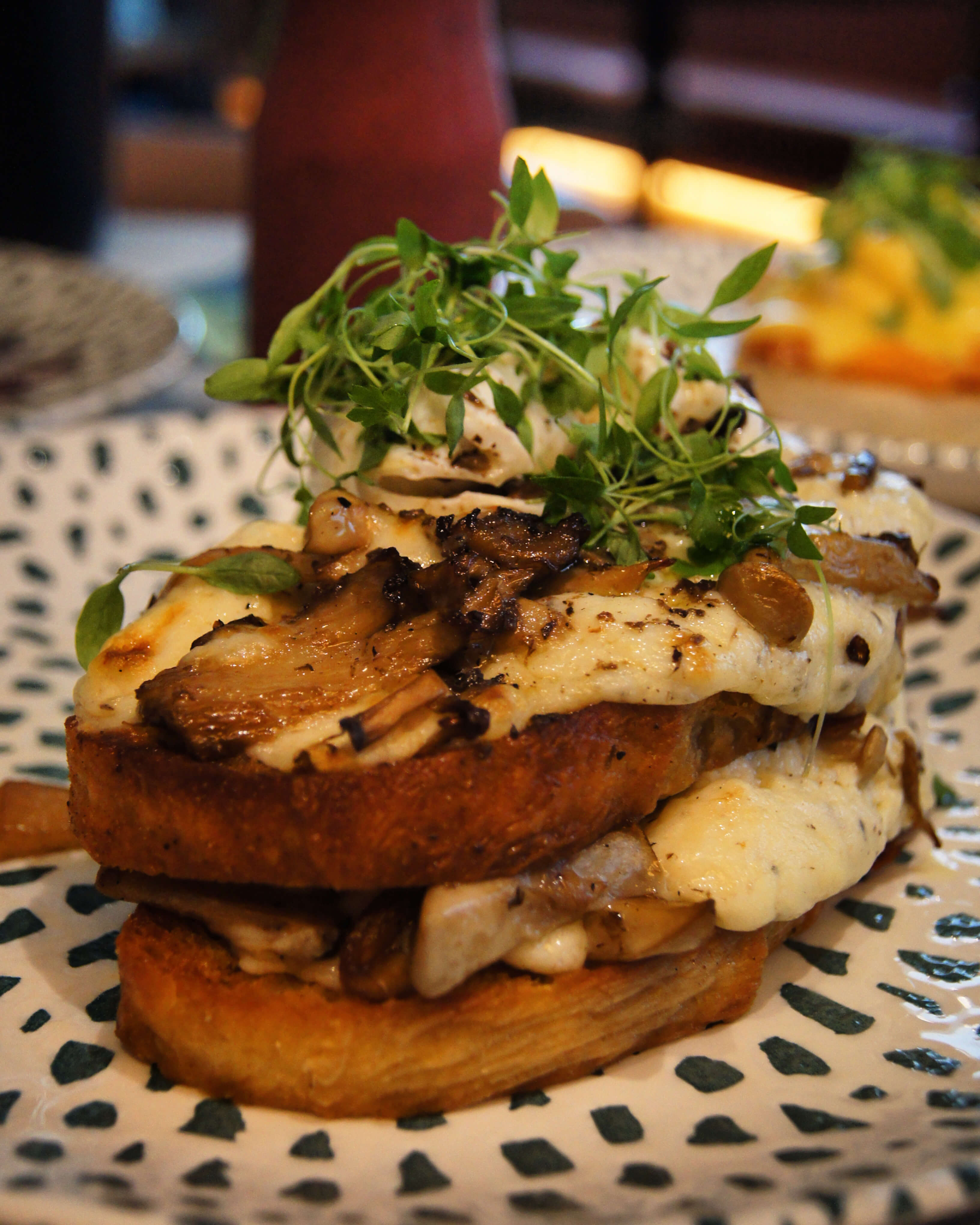 When the order arrived to the table, the aroma of truffle enticed us to indulge in the toast dish first. Topped with a soft boiled egg, the yolk oozes out, cascading over layers of thick, creamy béchamel coating the toast with mushroom and truffle. It is the ultimate decadence, so richly delicious it's difficult to share!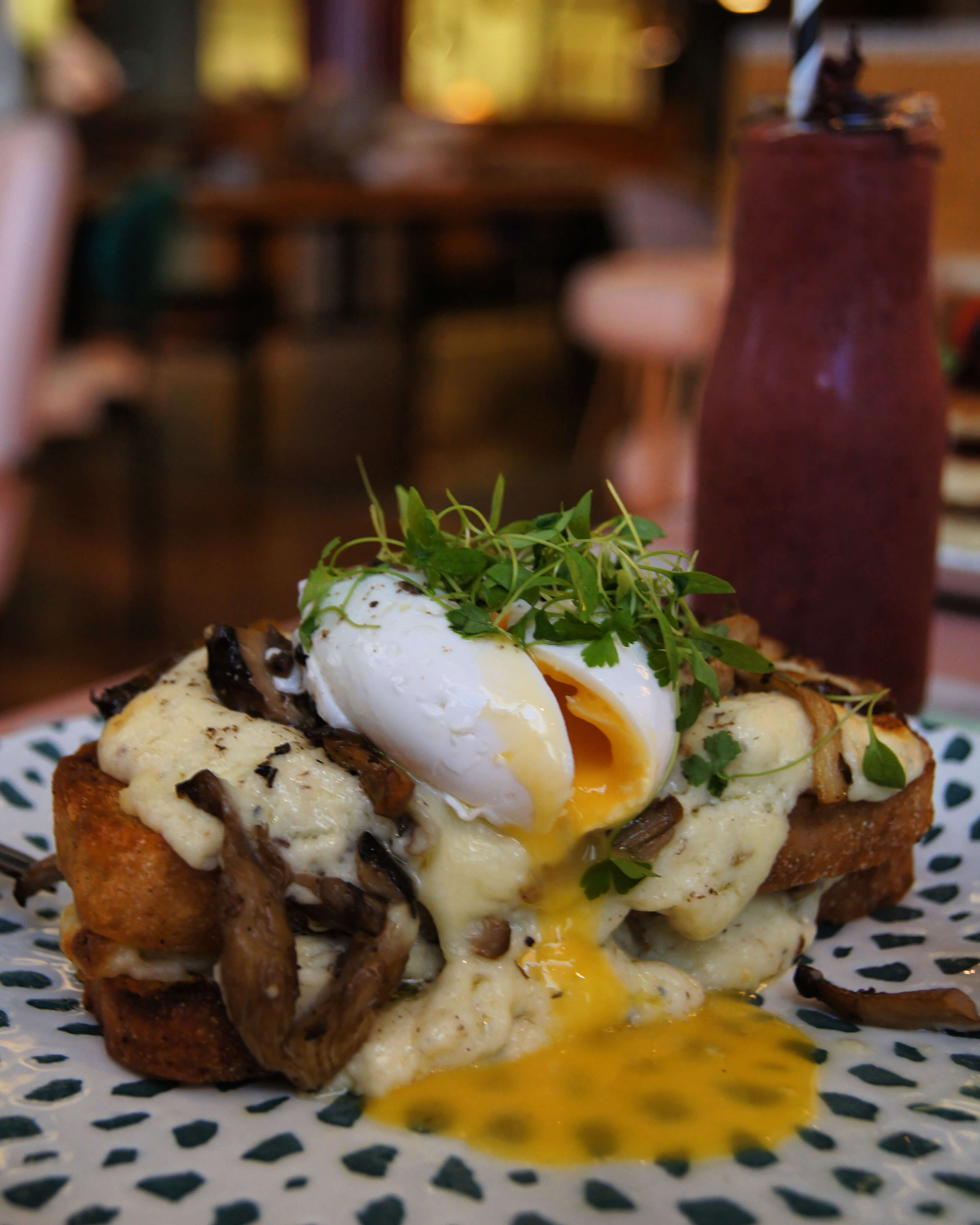 Having said that, I'm glad that we did as it left space to be delighted by The Provisioners other offerings. Eggs Royale is a pretty staple brunch dish, but here it is done just so well. The English muffins kept their crisp texture, even when topped with lashings of Hollandaise and a generous portion of smoked salmon. The eggs were made to perfection - a common theme reflected throughout all the dishes we tried.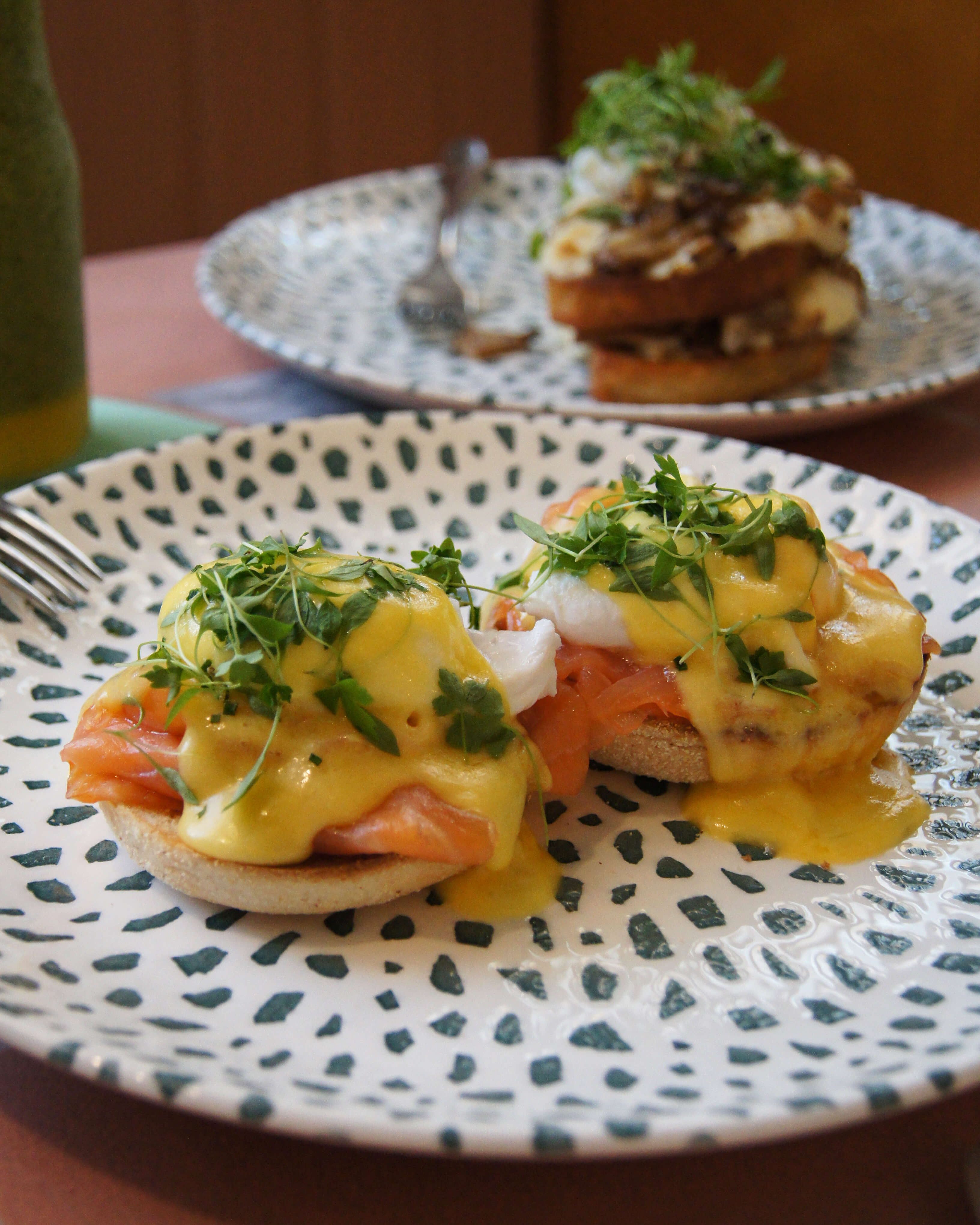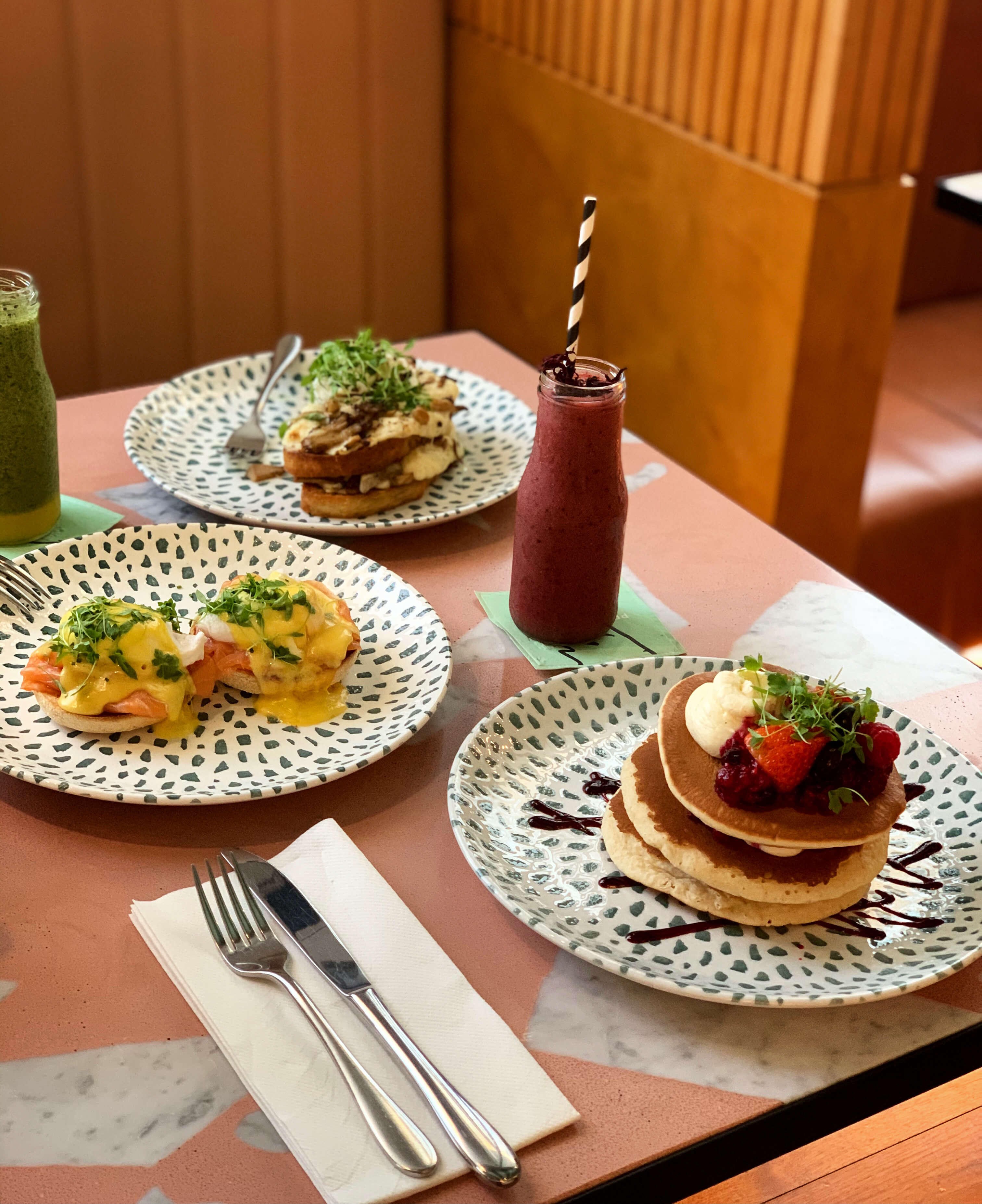 Finally we finished our delightful brunch with the berry pancake. I usually drown my pancakes in maple syrup, but I have been converted after trying these. Sandwiched with ricotta piped into perfect little clouds places next to mountains of berry compote, the two flavours compliment each other superbly. The slight sourness of the ricotta marries with the sharpness of the berries resulting in an impeccable dish that has strong flavours without being overly sweet.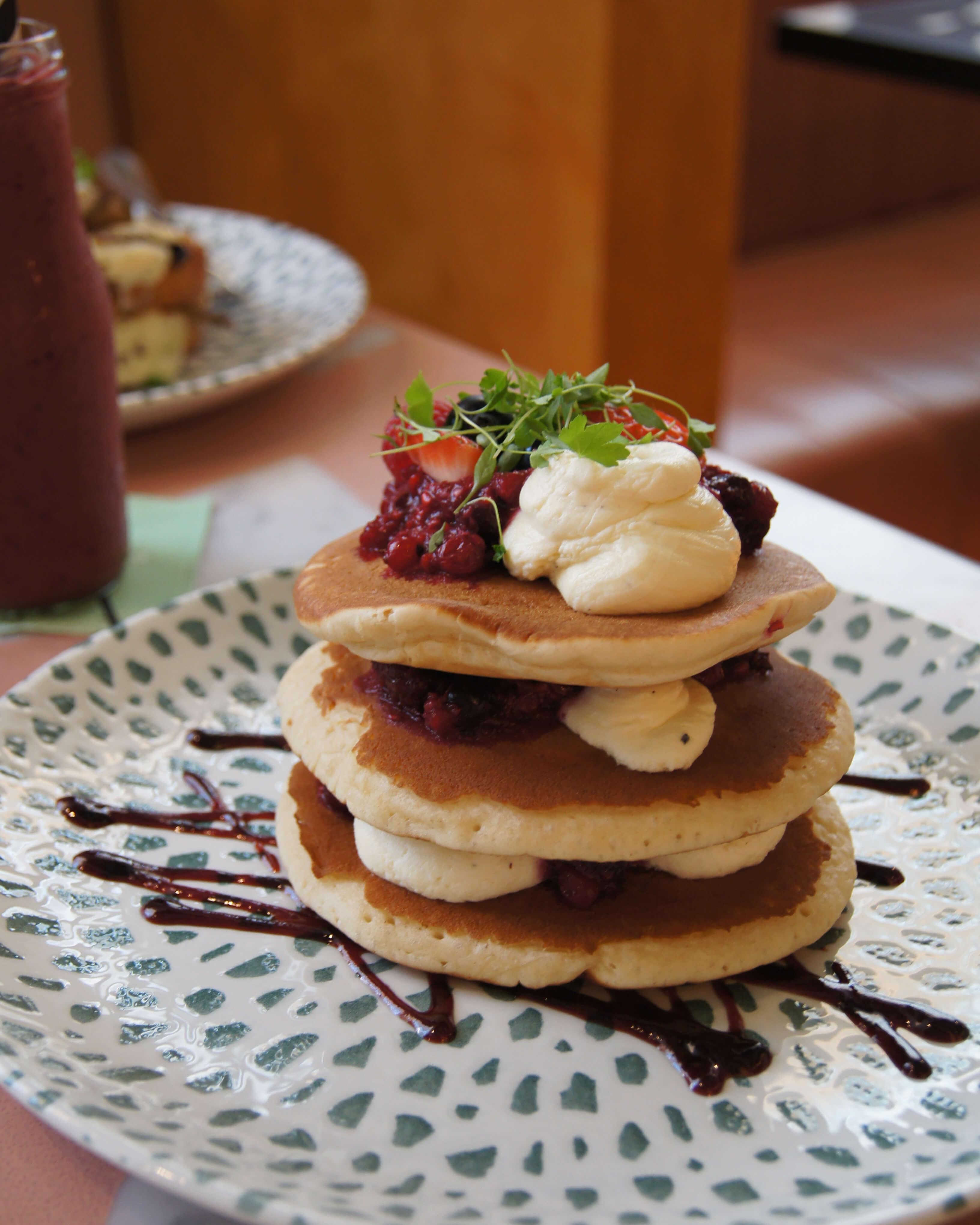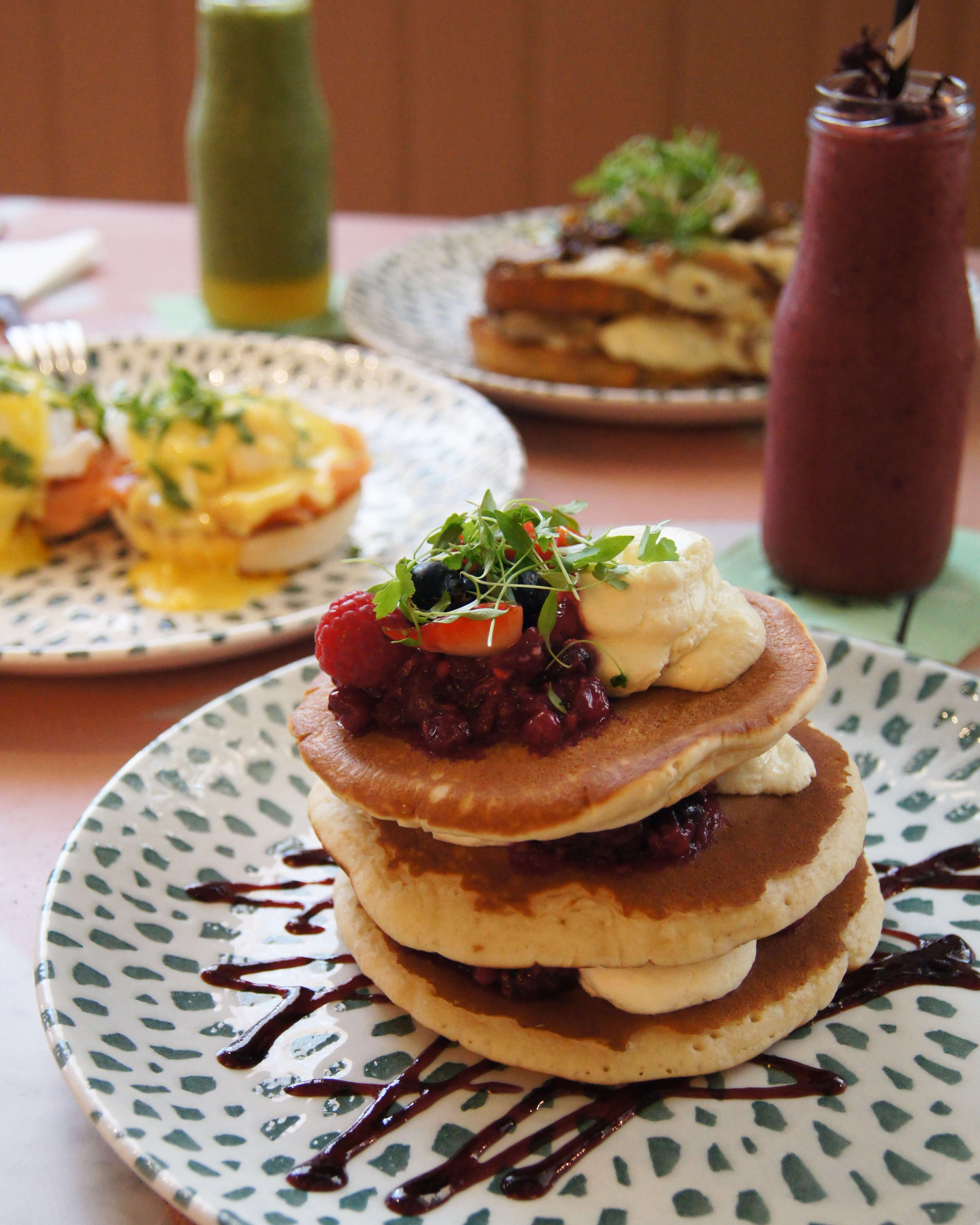 All the food we consumed was thoroughly sublime, and was accompanied by a selection of refreshing smoothies. The variety of ingredients ranging from lemongrass and mango to acai berries and kale left a flavour sensation on your tongue with every sip.
Their coffee is their very own blend and is created locked behind an original prison cell door, reflecting the origins of the building. Whilst Provisioners is designed in a very light, bright 'instagrammable' manner, step away into the hotel where you discover the location was once the Tower Bridge Magistrates Court. The building's history is honored beautifully: keys which were once used for cells or handcuffs have been restored and embedded in the walls and cell benches, with original etchings from inmates still intact have been transformed into stunning pieces of art. Whilst the hotel's decor is laden in history it still feels fresh and contemporary.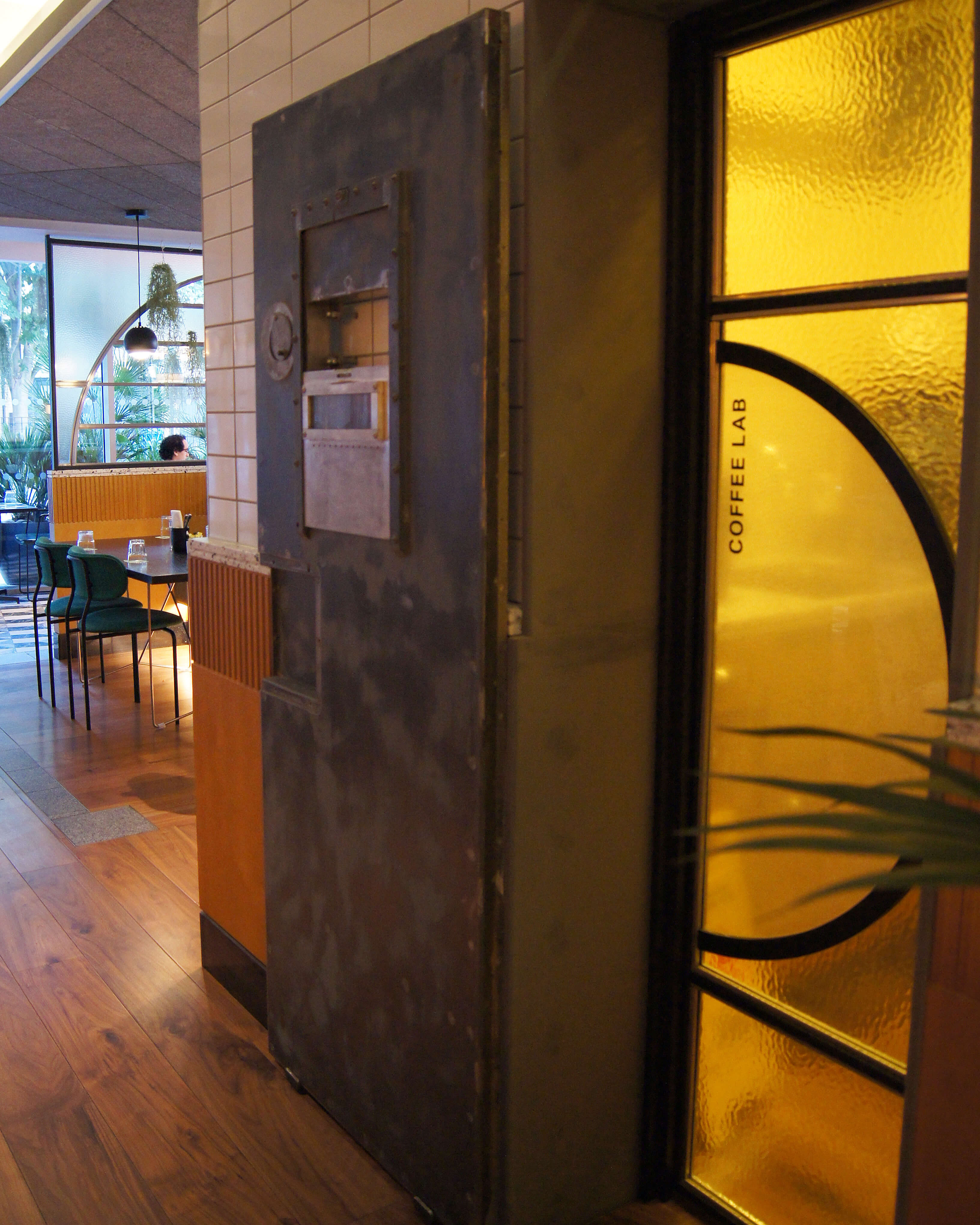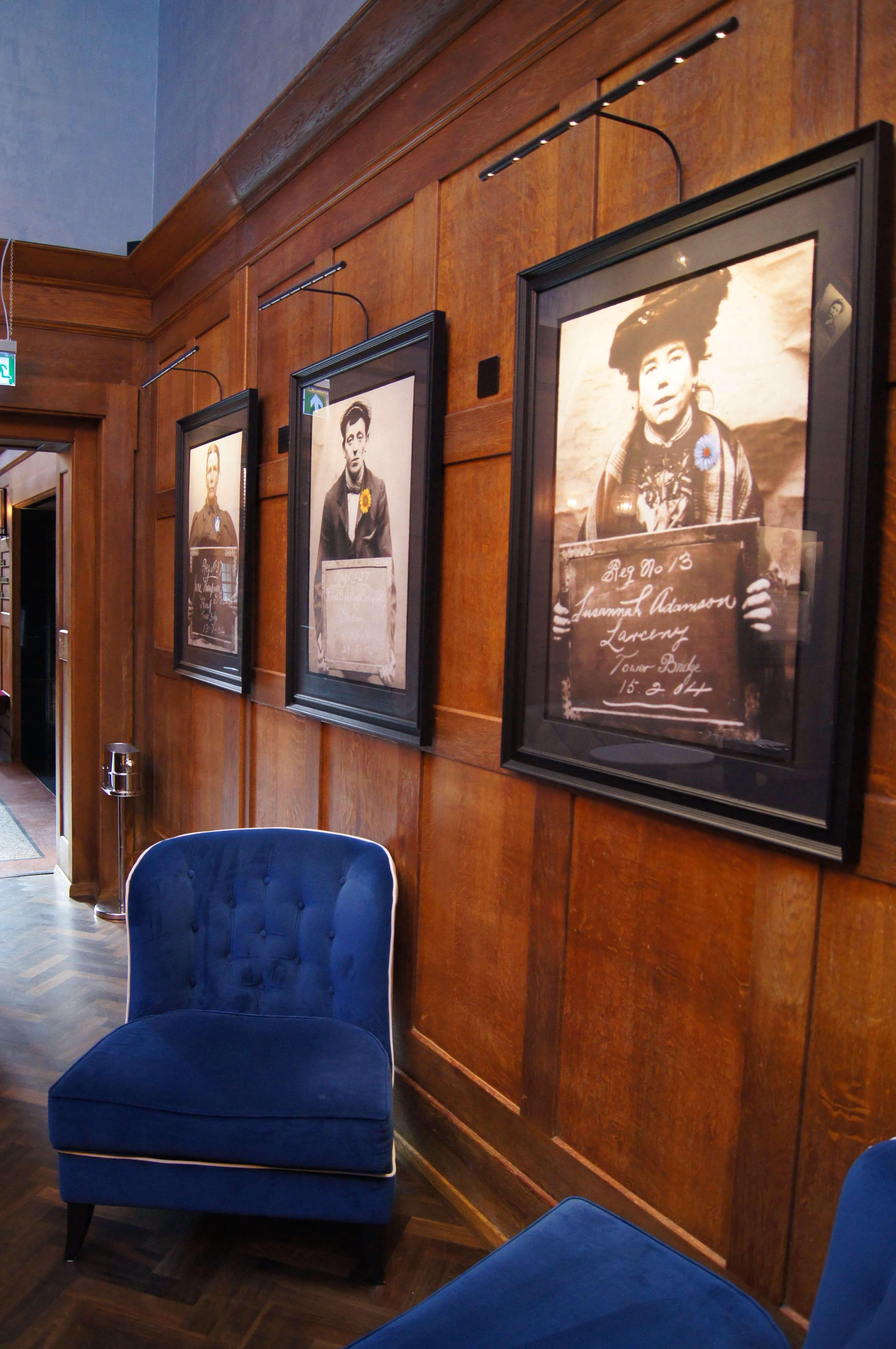 Our whole brunch experience was seamless and extremely enjoyable - we just wished the walls could talk!
To find out more about Provisioners and book visit here