REVIEW: Breakfast at the May Fair Bar
The Bruncher team took a trip to the May Fair Bar to sample their fantastic Breakfast menu.
The May Fair Bar at The May Fair Hotel is famous as an evening hangout; a place to see and be seen while sipping cocktails. However, it's an equally worthy place to visit the morning after if you're in need of a curer for having one too many the night before.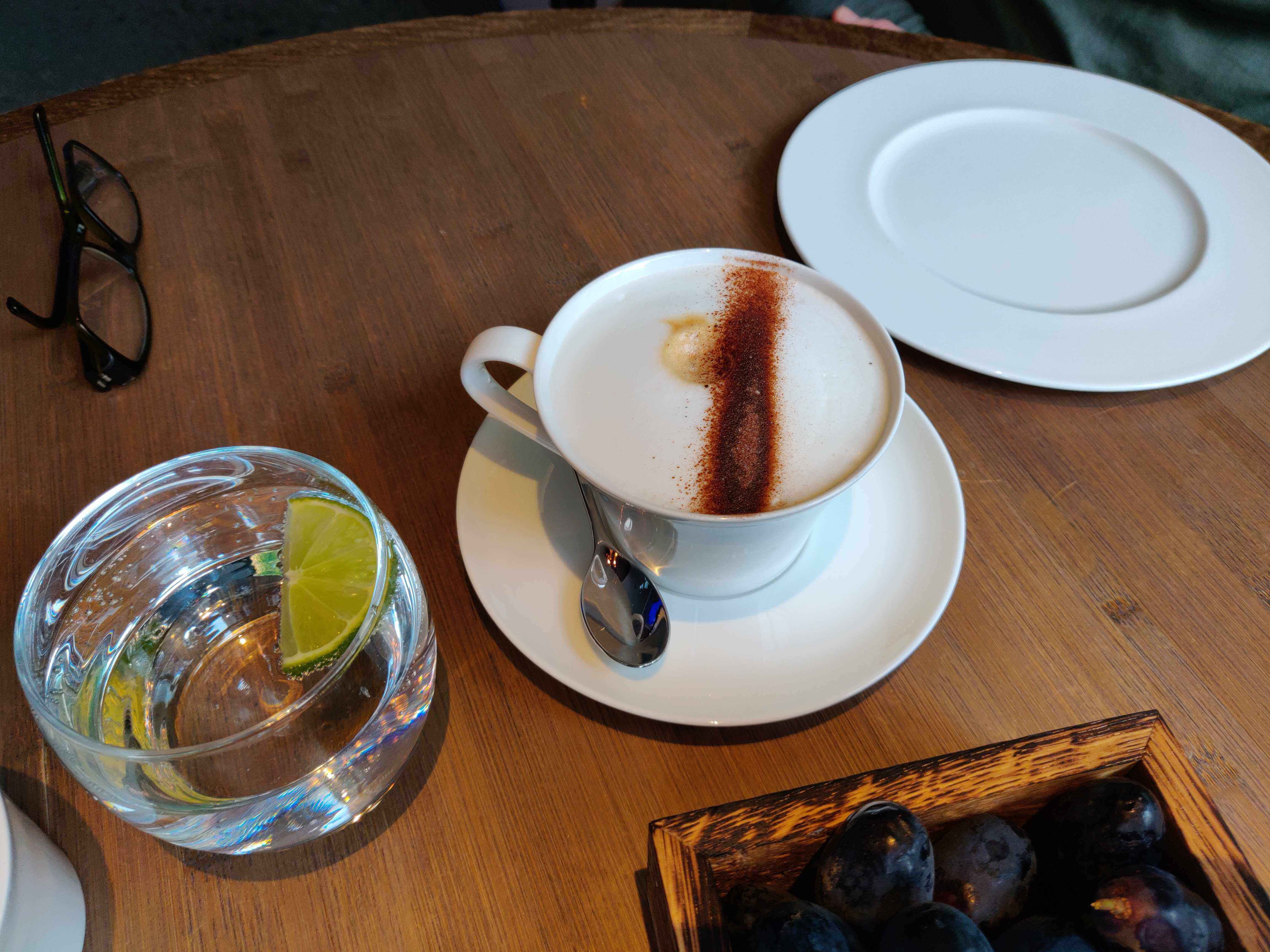 To start, we are offered a range of breakfast juices and smoothies from an extensive menu, including enticing options such as a 'Beetroot Energiser' or an avocado, raspberry, ginger and apple smoothie. The elaborate smoothies sound wonderfully revitalising, but this morning we decided to keep it simple with that most classic of Bruncher combinations: freshly squeezed orange juice and coffee.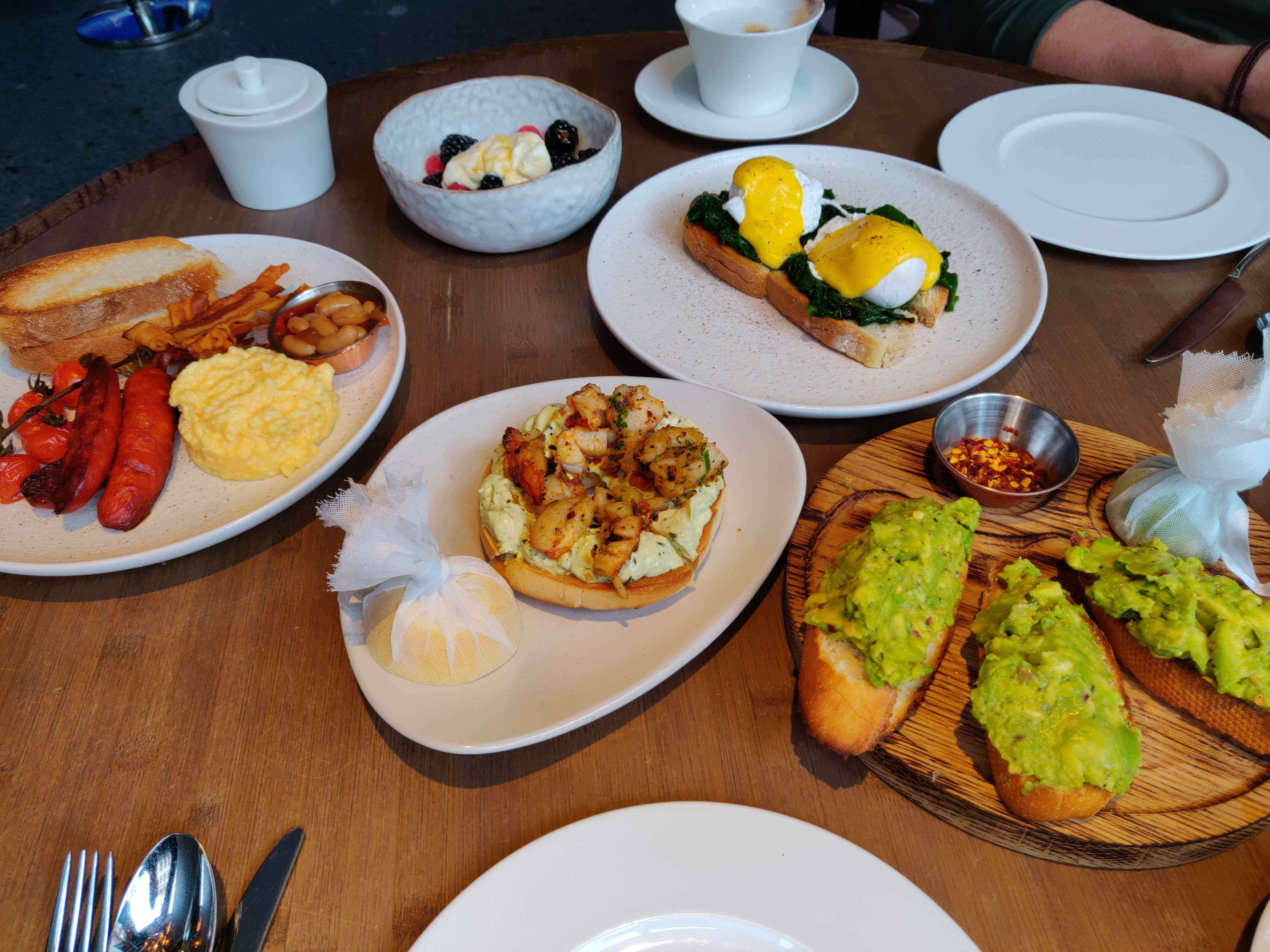 The menu is a pure execution of Guy Beringer's plea – and we decided to embrace the decadent spirit of our favourite mealtime with a selection of sharing dishes. If such a word existed in relation to Brunch, you could accuse us of 'over-ordering', but our appetite grew and grew as each amazingly presented item arrived at the table. As the final dish arrived, we knew there would be absolutely no food going to waste this morning.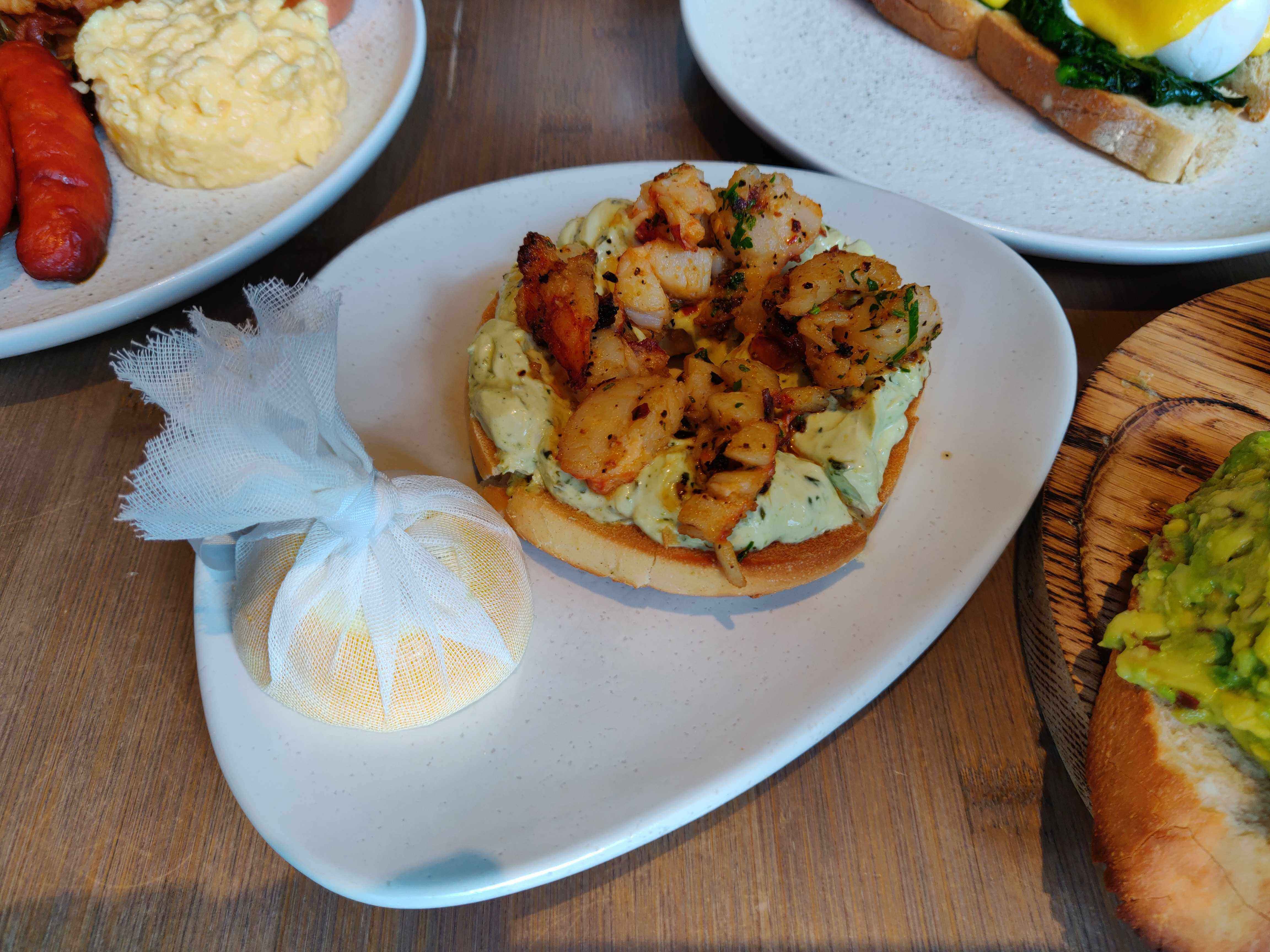 The first thing we leapt towards was the lobster bagel, because how could you possibly resist lobster for breakfast? Generous chunks of the luxurious seafood are served on top of a pesto and cream cheese bagel, which combine wonderfully well to create a sumptuous taste in the mouth.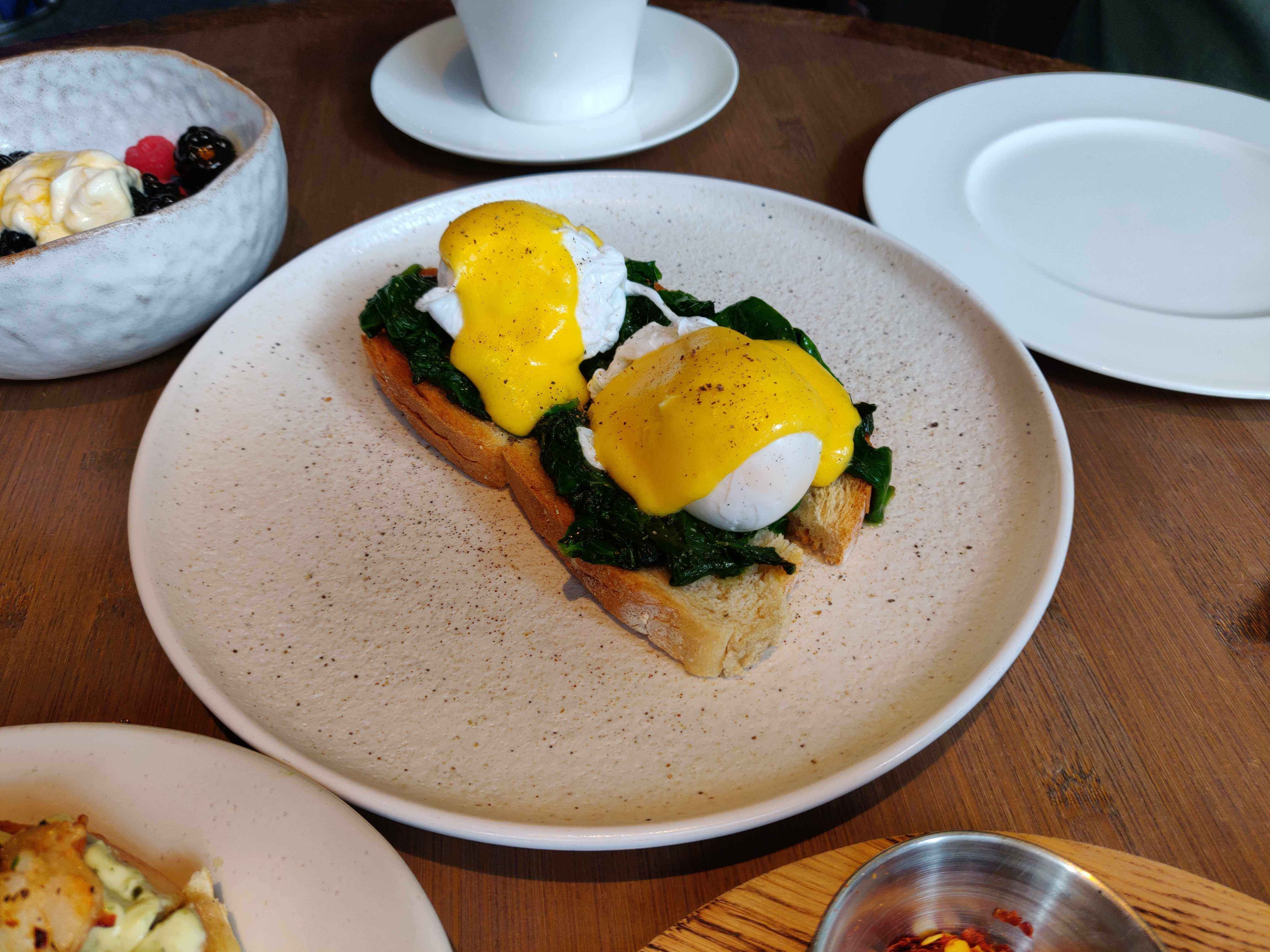 After making short work of the most extravagant dish on the menu, we decided to opt for that traditional Brunch dish of poached eggs on toast with hollandaise sauce. As usual, there is a choice of toppings including Benedict (prosciutto), Royal (smoked salmon) or Florentine (spinach). On this occasion we decided to go with the vegetarian option of the Eggs Florentine. It's always a good test of the quality of the venue to see how they handle a classic item, and we can confirm that the May Fair Bar's Florentine was particularly well crafted. The hollandaise sauce was thick and creamy in texture, packing a seriously tasty punch.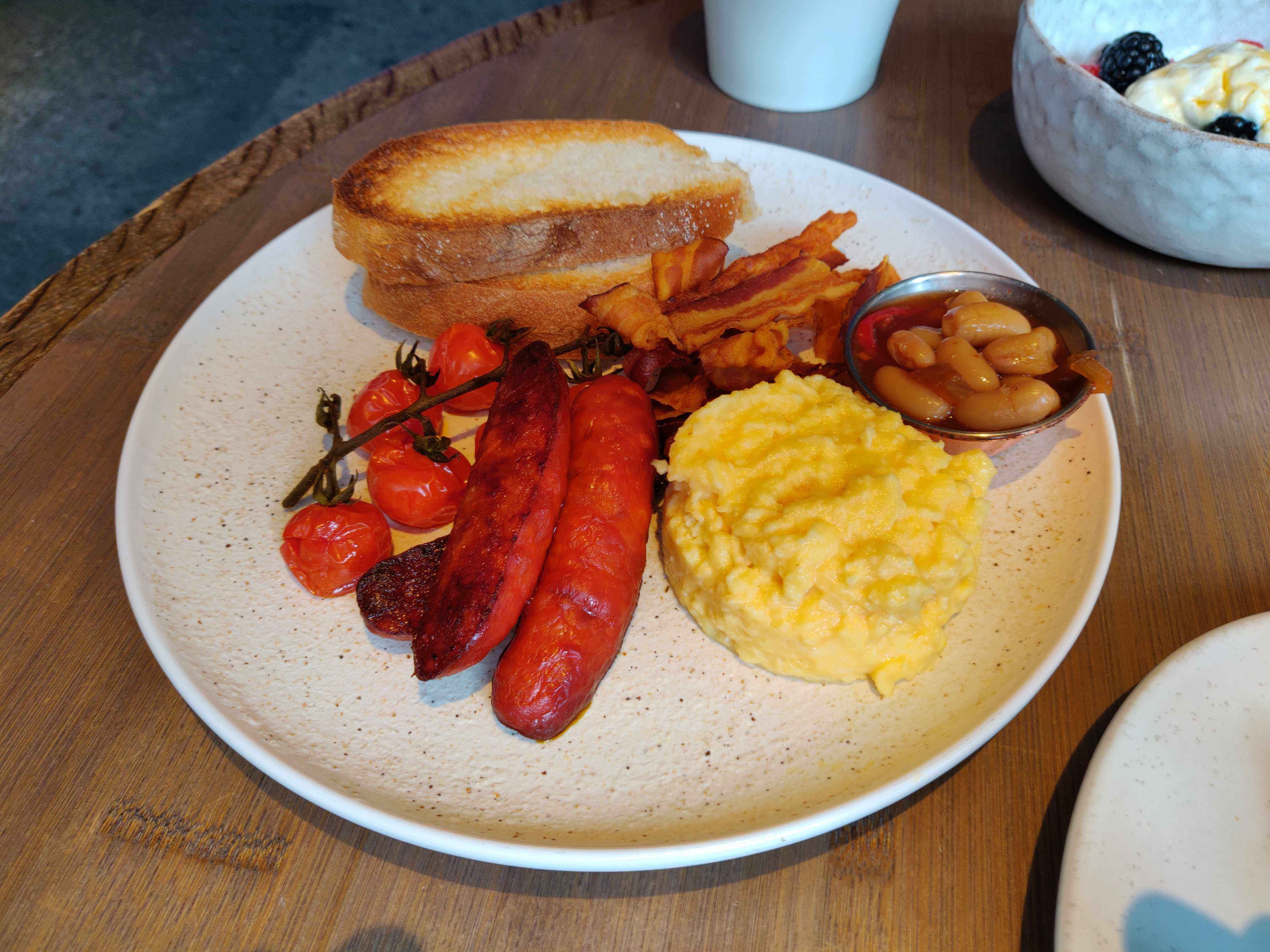 Desiring something a little bit different again, we move on to The May Fair Bar's twist on the traditional British breakfast. This features a decadent selection of crispy pancetta, spicy chorizo sausage, scrambled egg, roasted vine tomatoes and BBQ beans. At Bruncher, we feel chorizo is a welcome addition to any meal and the added spice it brought to the dish was one of the highlights of our Bruncher adventure.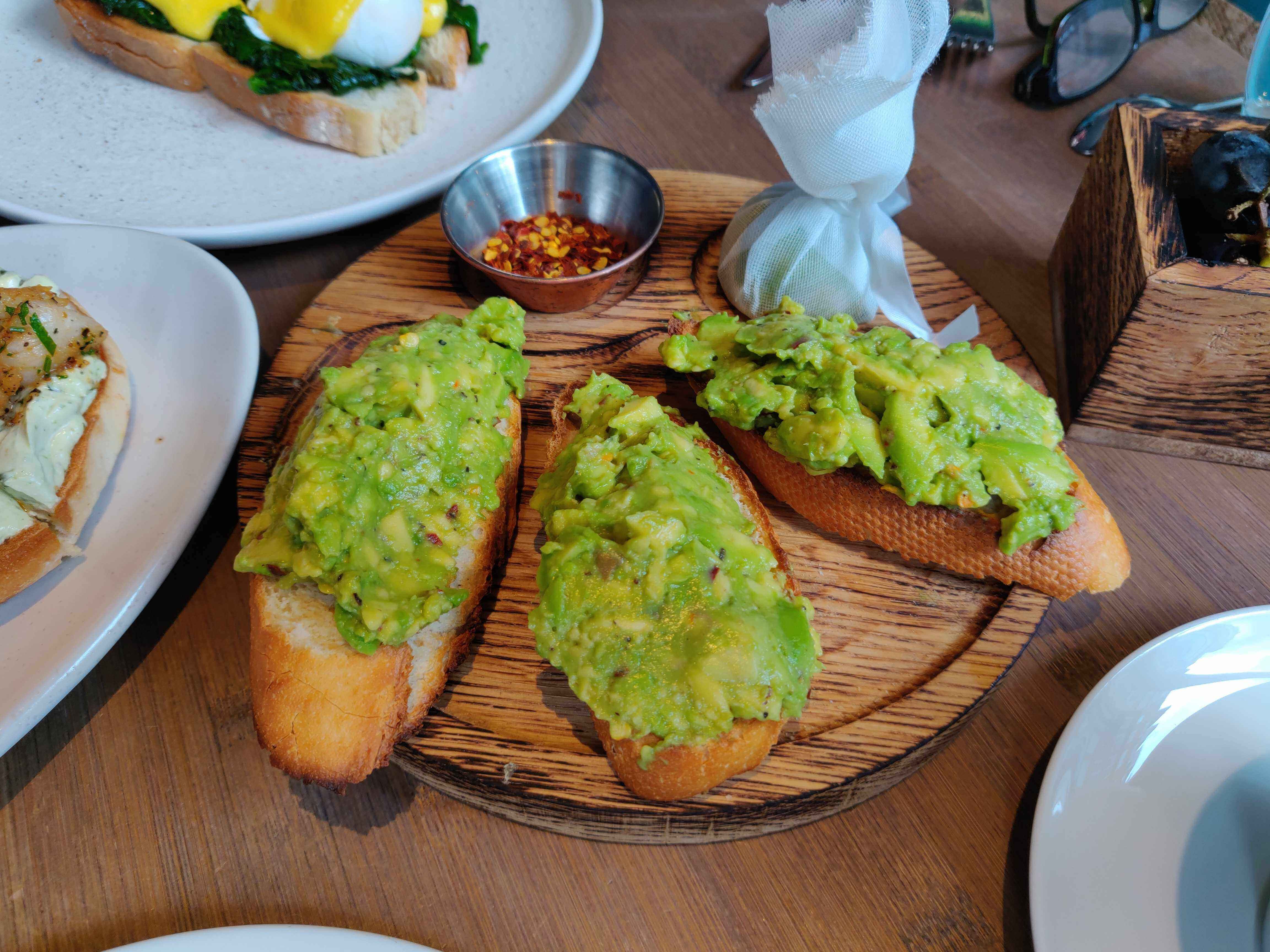 Chasing that spice kick, we then moved on to the crushed avocado and lime baguette, which was sprinkled with chilli flakes to give it that added bite. This was again a nice touch to bring new life to a classic menu item, with a common feature of the menu at the May Fair Bar being how it managed to put an exciting spin on Bruncher favourites.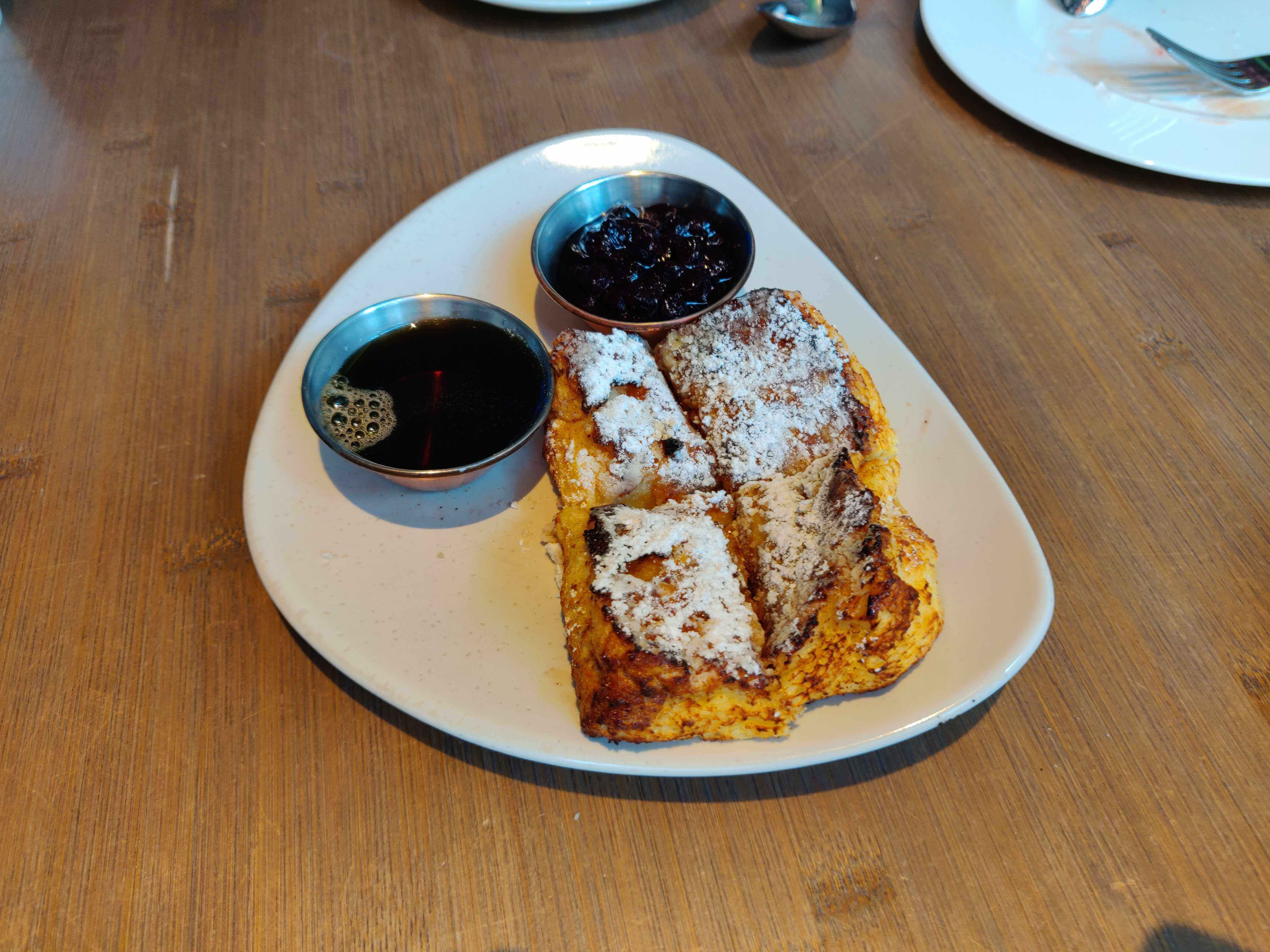 Having satisfied our savoury appetite, it was now time to indulge our inner sweet tooth with breakfast dessert. This came in the form of the Cinnamon French Toast, which is the May Fair Bar's signature dish. It's not hard to see why they hold this dish in such high regard, as the caramel-glazed brioche pairs amazingly with a blueberry compote and maple syrup to create a true taste sensation. When Brunching at the May Fair Bar, this dish really is a must have!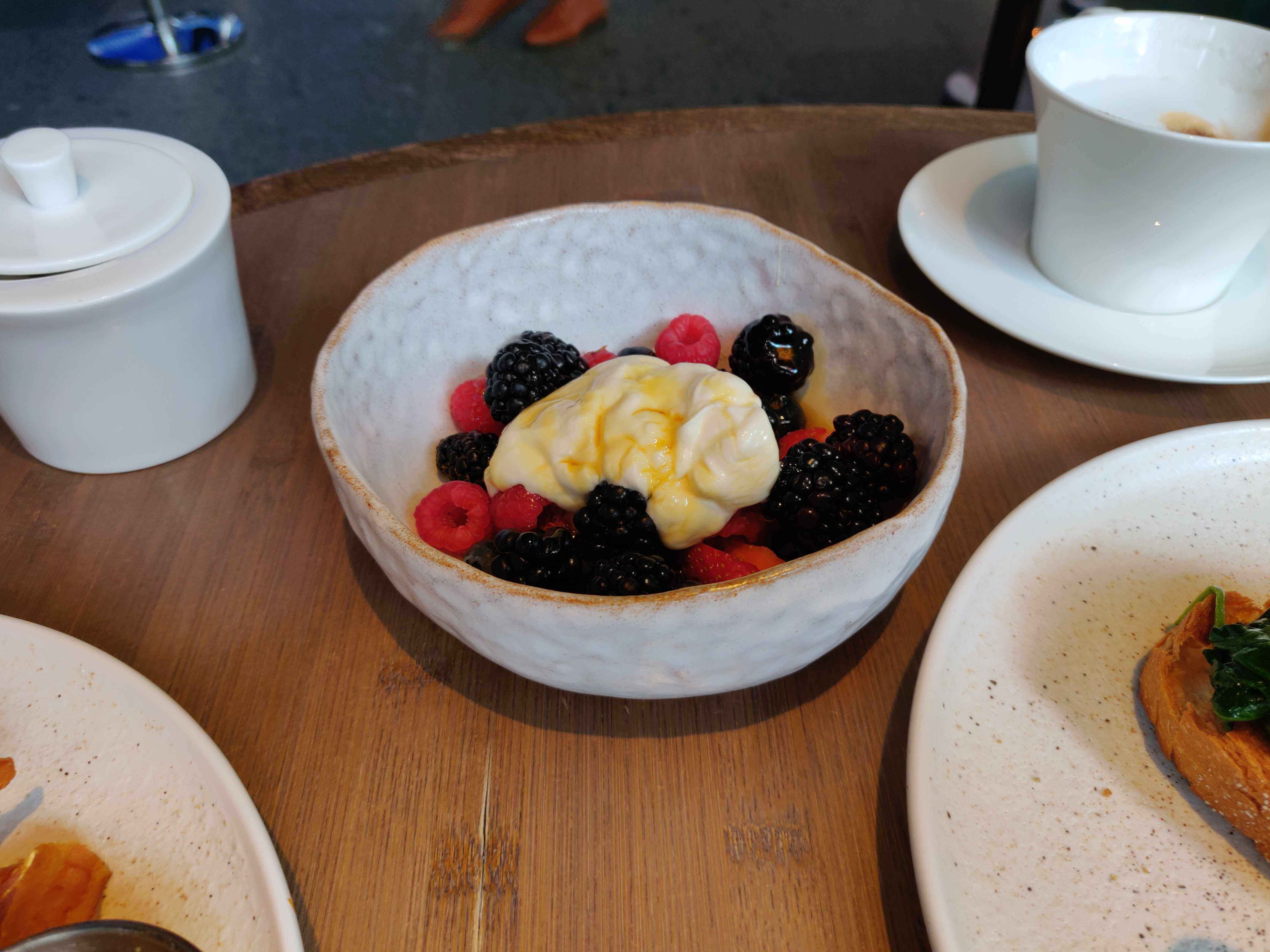 We finish with a refreshing bowl of fresh berries with Greek yoghurt and manuka honey. The light palate cleanser was a delightful end to our foodie journey, and since we finished on fruit, it technically frames our whole Bruncher adventure as healthy, right?
Not that it matters, as we can confirm the Brunch menu at the May Fair Bar was completely worth the carbs anyway. Each dish was delicious, perfectly balanced as both a tribute to Guy Beringer's decadent plea, as well as a few exciting touches that made the menu feel unique to the May Fair Bar. Plus, you don't always have to order nearly every menu item, but this definitely isn't an entirely bad idea.
Served from 8am to 11am on weekdays, this stylish venue has something on the menu for everybody, making it a perfect place for all occasions, whether that's a formal breakfast meeting or a relaxing morning pit-stop in the heart of Mayfair.
You can book your spot at your May Fair Bar here
Where is it?
70 Stratton St, Mayfair, London, W1J 8LT