23/01/19
Reviews

Bottomless London
REVIEW! Bottomless Brunch at St Martins Lane Kitchen - Covent Garden
Fusion-food pioneers St Martin's Lane Kitchen offer a renowned Bottomless Brunch that includes unlimited bespoke cocktails. We asked a Bruncher expert, Benjamin Saunders, to investigate what all the fuss is about.
As the famous Cuban poet, Josè Martí, once said, "charm is a product of the unexpected." This certainly rings true when visiting St Martin's Lane Kitchen in Leicester Square, an area more renowned for tourist traps and basic chain restaurants. Motivated by a philosophy that food should be fun, St Martin's Lane Kitchen is a hidden gem situated in the stylish St Martin's Lane Hotel fusing Cuban and South Asian cusines.
The large restaurant is well designed with authentic decor and a live Cuban acoustic set which conveys well the sense of dining somewhere significantly more tropical. Staff greet you with a smile and are knowledgeable with the menu.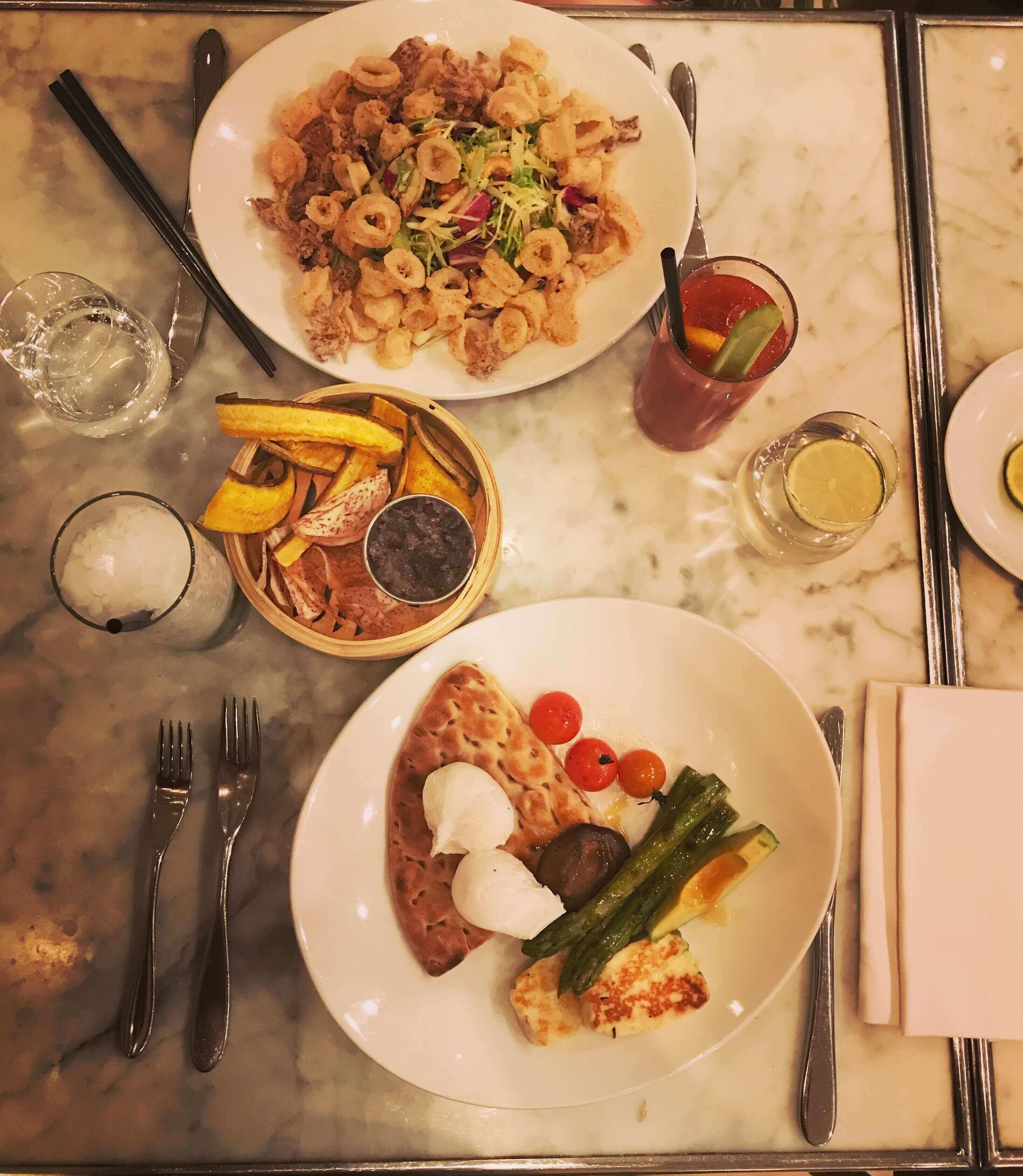 The Bottomless Brunch comes with various packages to cater for the mid to high-end budget, ranging from the £38 standard Brunch which comes with bottomless cocktails, the intriguing Asian Cuban fusion menu to the £70 Champagne Brunch. We ordered the Breakfast in Fields as well as their famous Crispy Calamari Salad, both tasty and well presented. Whilst you wait for your food to arrive, a box of crispy, salty plantain and bean dip are provided to graze on.
The Breakfast In Fields came with two deliciously poached eggs, grilled halloumi, soft and creamy avocado, roasted tomatoes, mushrooms and grilled asparagus which were all perfectly seasoned and exceptional. The Crispy Calamari Salad was dressed in an orange-sesame vinaigrette and was generously portioned and tasty. The inclusion of sliced banana within the savoury salad was a surprise to the taste buds.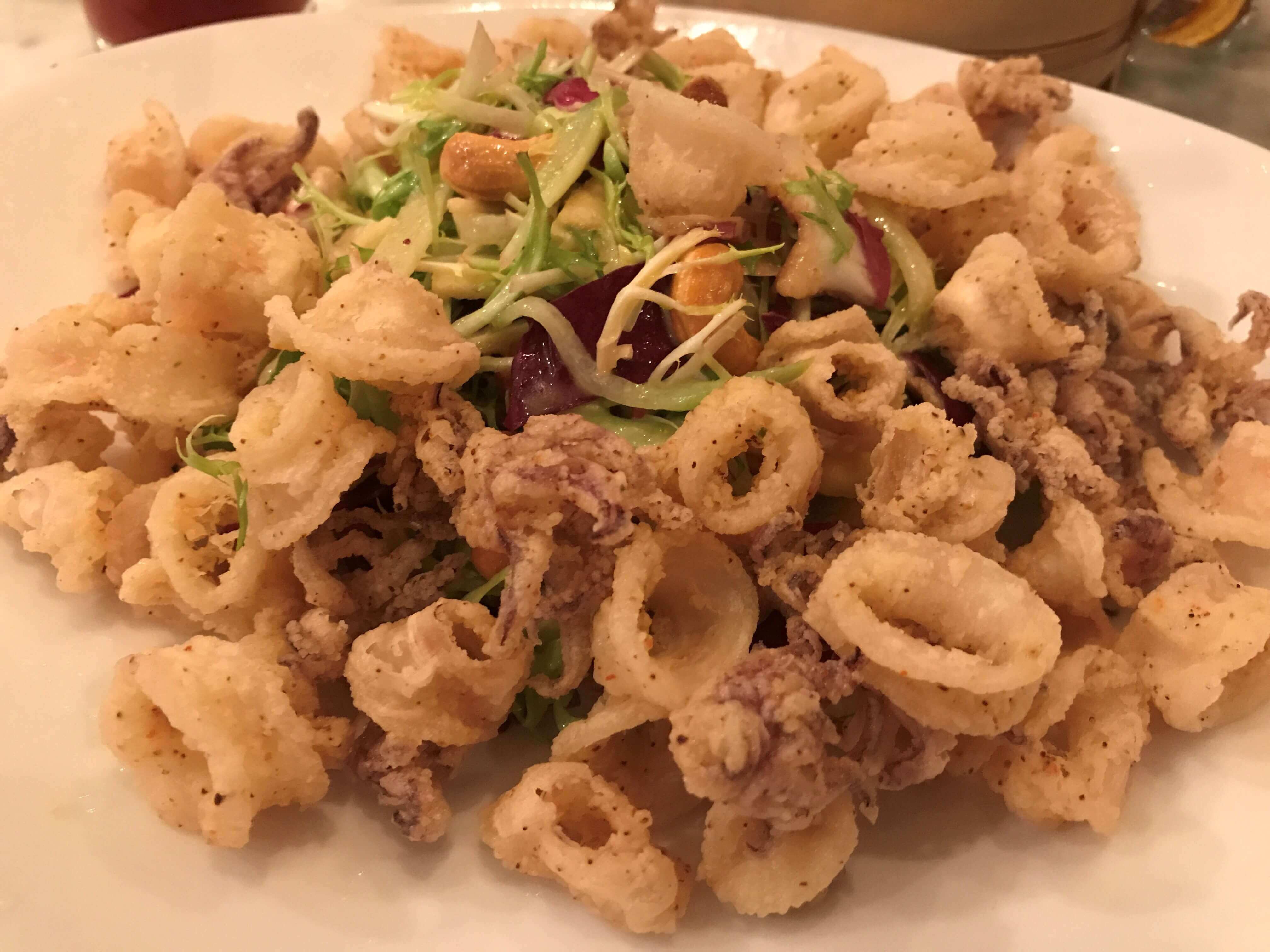 The quality and value of the drinks are what really makes this place stand out from the crowd. The mojito may be the best mojito you will ever taste. Rather worryingly, you may not realise that there is actually any alcohol used as they are so perfectly concocted. The build-your-own Bloody Mary Bar is incredible. A choice of infused vodkas that included jalapeño, black pepper and Thai chilli vodkas are laid out before you alongside different types of hot sauce and a wonderful amount of different and unusual salts. After being shaken with tomato juice, a number of different garnishes are added at the end to cater to your taste and desire by a competent mixologist.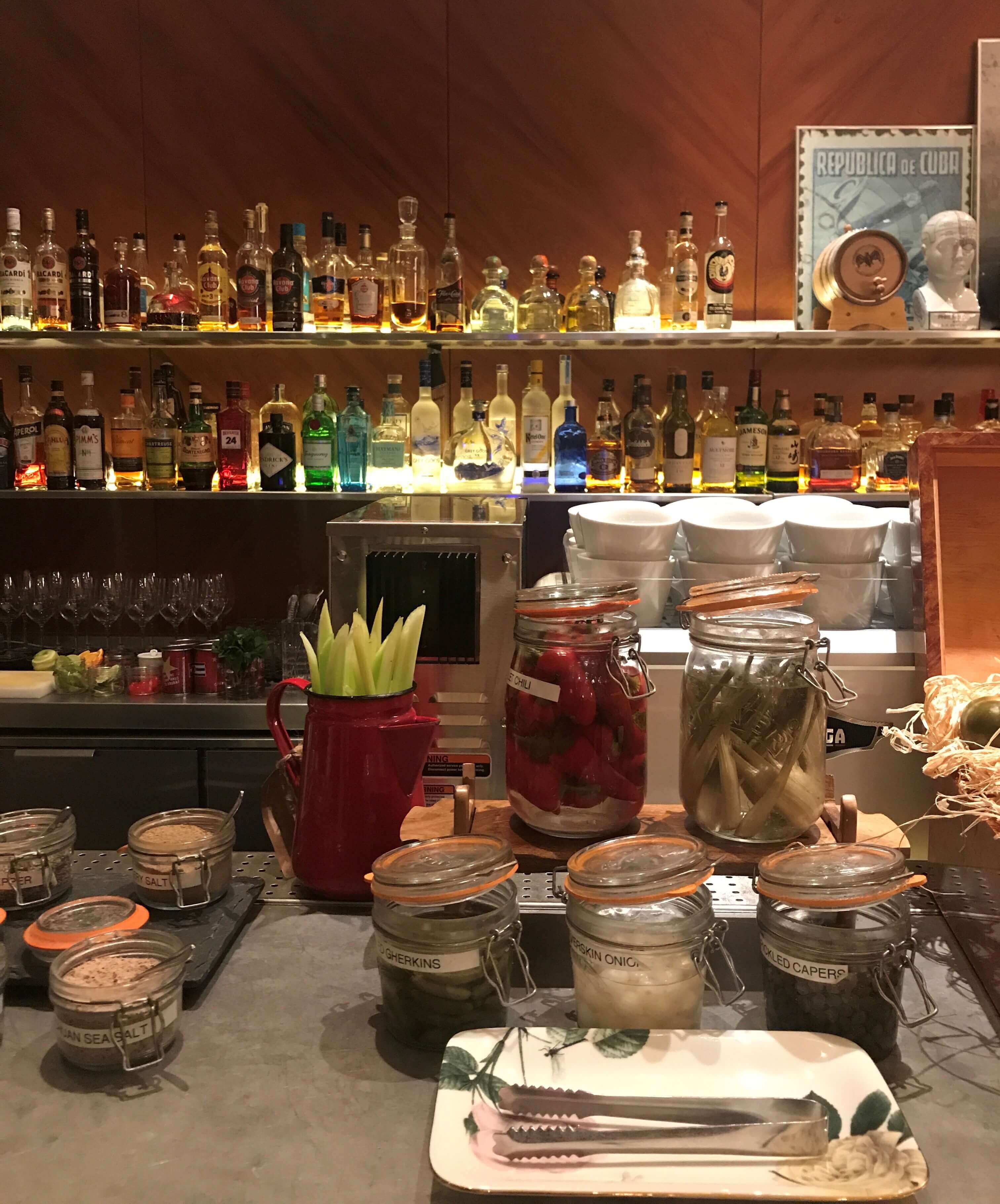 It is clear to see that this place is very popular as it is nicely busy with different groups enjoying the Bottomless Brunch. The service is still quick and staff are well versed in making sure that all customers are happy and, more importantly, provided with ample drinks within the two-hour time slot provided.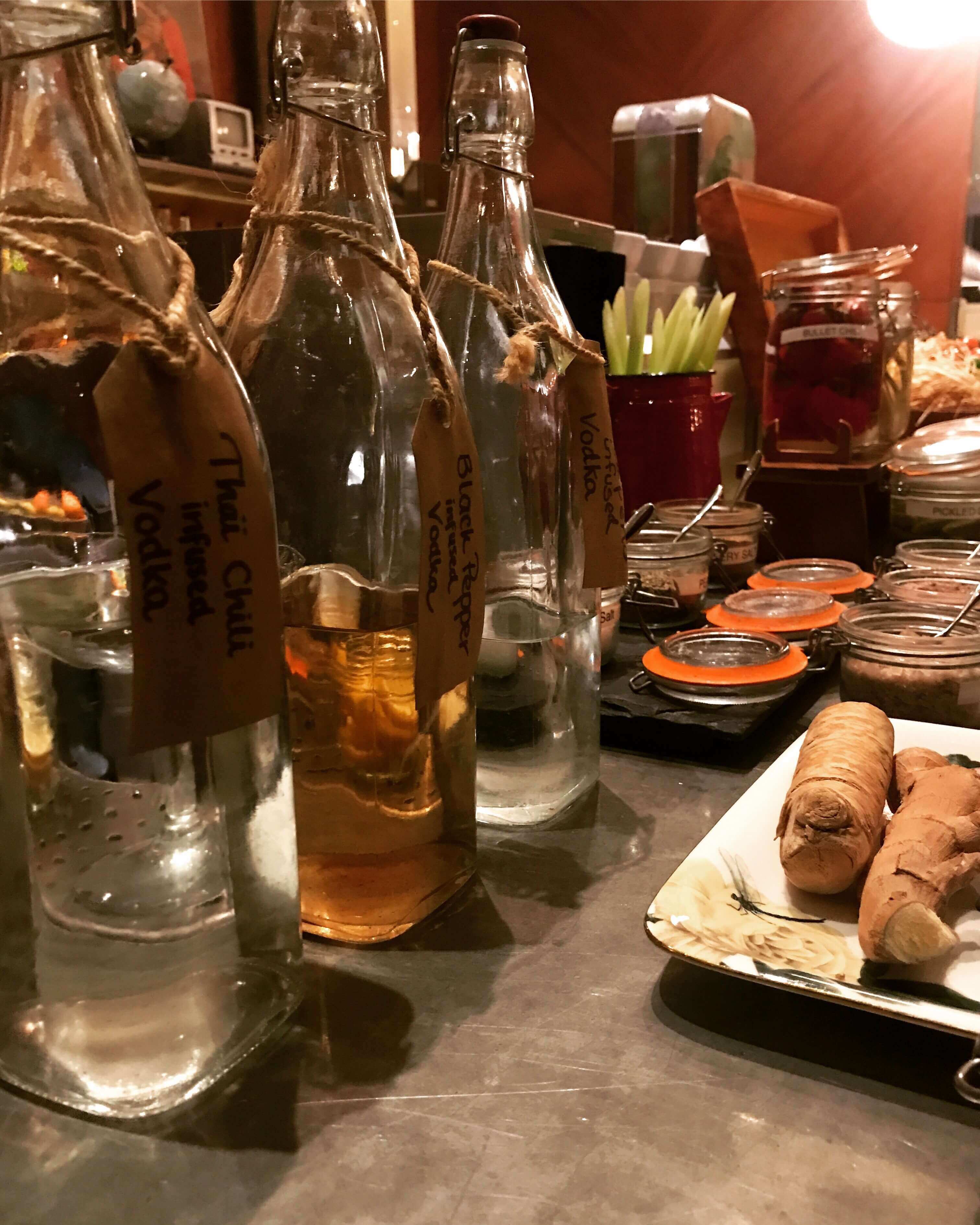 The Bottomless Brunch at St Martin's Lane Kitchen is very enjoyable and offers deliciously tasty cocktails which other Brunch venues simply do not do. The build-your-own Bloody Mary and the best mojitos this side of the Atlantic make this venue well worth a visit.
Follow Benjamin Saunders :
Instagram: @Ben_and_Breakfast
Read more about Bottomless Brunch at St Martin's Lane Kitchen