Revealed - Bruncher's favourite Mince Pie of 2019
No Christmas celebration is complete without mince pies – whether it's with a cup of tea at work or with a glass of mulled wine after opening presents.
In the UK, we consume around 370 million mince pies each year so we thought we'd take on the arduous task of finding out which is the best mince pie - so you lucky Brunchers can choose your indulgence wisely this year. It can be testing work here at Bruncher HQ.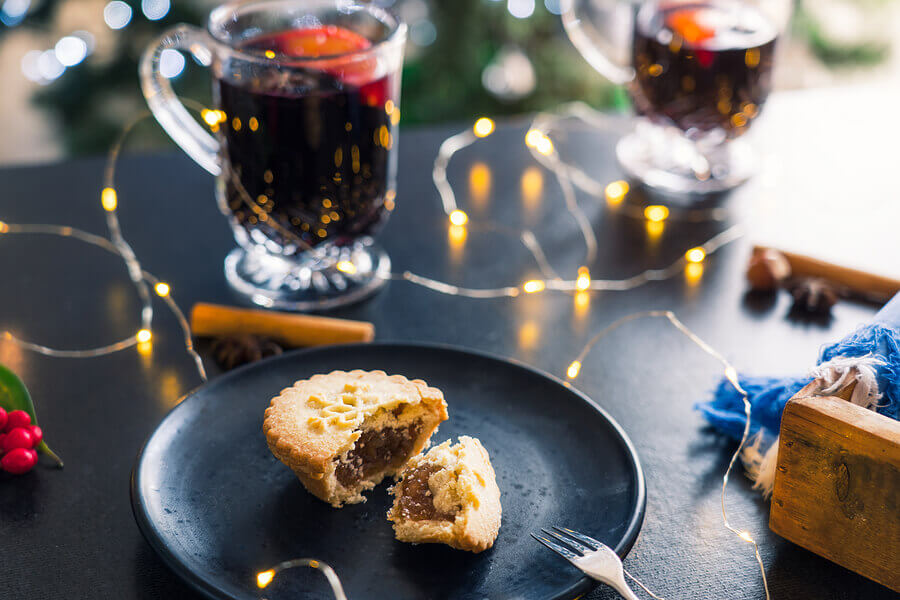 For our experiment, we ranked each mince pie at all the popular spots before using each member of the team's score to come up with an overall approval rating.
What started out as a simple taste test evolved into telling us a lot about ourselves, showing the fierce division mince pie preference can cause. For some thick pastry is a must, others it's all about the filling, and, for the shallow amongst us, the main factor was whether the pie had a festive aesthetic.
All these factors formed the basis of our criteria, and, after much grumbling, we reached a conclusion and a definitive Bruncher mince pie. You can see our findings below.
So, in order of consumption…
Sainsbury's
Perhaps one too many episodes of Bakeoff led to us cutting each pie down the middle with a knife. The Sainsbury's pie crumbled under the pressure. The pastry would like to be a little bit more buttery. The filling was lightly spiced but not anything out of the ordinary. All in all, a distinctly average experience.
60% Bruncher Approval Score
Lidl
The Lidl pie fared better under the 'knife test' as it cut down the middle easily without collapsing. The pastry was buttery. The filling was good – nicely spiced and citrussy with a hint of booze.
68% Bruncher Approval Score
Greggs - WINNER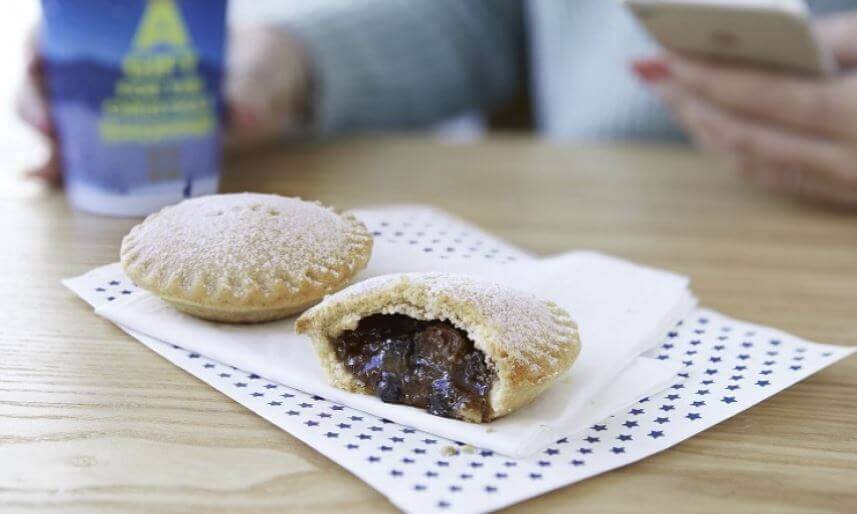 The Greggs pie was divisive. Some enjoyed how thick the pastry was. Others felt that there wasn't enough filling to pastry ratio. Greggs was however a big hitter and overall scored very high marks. The most shocking revelation about the Greggs mince pie – they're vegan! Whatever each opinion was, we were all in agreement that you would never know – it was delightfully buttery!
80% Bruncher Approval Score
Marks & Spencer's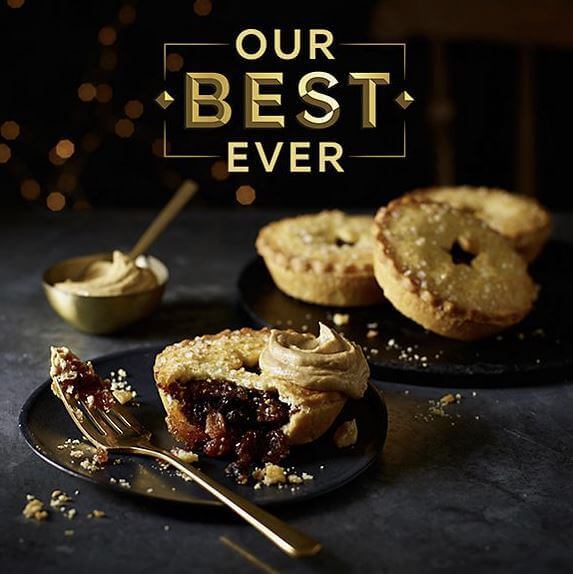 Everyone thoroughly enjoyed these. The pastry is delightfully buttery, the filling is perfectly balanced with a great consistency. There's caramelised sugar on the top which adds a pleasant crunchy texture. Held together in the 'knife test'.
76% Bruncher Approval Score
Tesco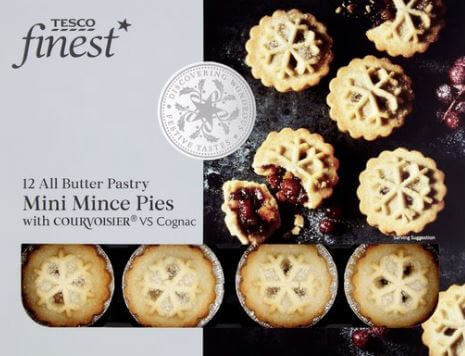 It's maybe a little unfair that for the ratings we went with the standard offering and for this taste test we upgraded to the premium range. We enjoyed the miniature form of these - the perfect excuse to eat two (still not the same size as a full-sized mince pie right?). Delicious pastry and the Cognac added a good depth of flavour to the mincemeat.
77% Bruncher Approval Score
ASDA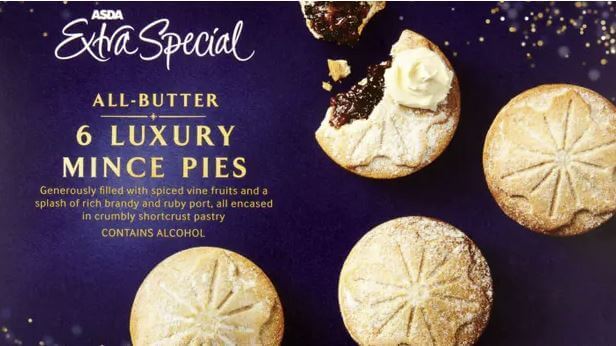 These were voted the best in a taste test carried out by Which? - which meant that expectations were high. And, we are pleased to confirm that those expectations were met! We were all in agreement that these pies were delicious – the mincemeat was a great balance of boozy and fruity. The pastry was of course buttery. A few points were lost for the pie being almost toothachingly sweet. However, it was a unanimous agreement that the design choice was a good one.
62% Bruncher Approval Score