Our pick of Top Sunday Roasts in Manchester
We've done all of the hard work for you and rounded up some of our favourite Sunday Roasts offerings in Manchester, from the traditional to quirky to boozy; you'll be spoilt for choice with this list.
Cottonopolis have just recently answered our prayers and have cooked up a brilliant Japanese inspired Sunday Roast menu. With the best Japanese cuts from the menu, options include roasted wagyu beef rump, kurobuta pork loin with crackling, karaage fried chicken or vegan shiitake mushroom, pumpkin & sesame puff. All are served with salt and pepper roast potatoes and Asian greens and are served from 12pm. They're also offering a unique list of class and speciality wines by the glass that changes weekly and has limited quantities.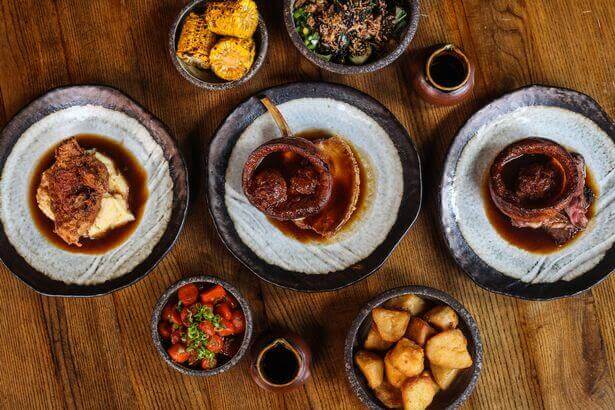 £15 per person
For more info and to book, click here.
One of the cheaper options on our line-up, The Patron serve up a traditional yet tasty Sunday Roast for just £12.50. Choices include beef dripping, a shoulder of lamb or roast chicken. If you're feeling extra decadent, they also offer 2 roasts and a bottle of wine for £40. As well as their roast, they often host Jam jazz sessions on the upper floor; the perfect treat to a lazy weekend.
Individual Roasts - £12.50 per person
Two roasts and a bottle of wine - £40 per person.
To book, click here.
Brewski in Chorlton is already well known for its special Sunday Roast sharing boards coming in at £20 per person, but they've managed to up their game even higher with their Thanksgiving Sunday Roast boards that fuses the best of the British and American traditions and is served with both turkey and beef, Yorkies and your greens, a cheesy squash and parsnip bake, a side of macaroni cheese and 'bacorn' (corn and bacon with lashings of cheese to you and me). There are also TWO desserts that are included with the platter, so this is the perfect place to go and indulge with a mate.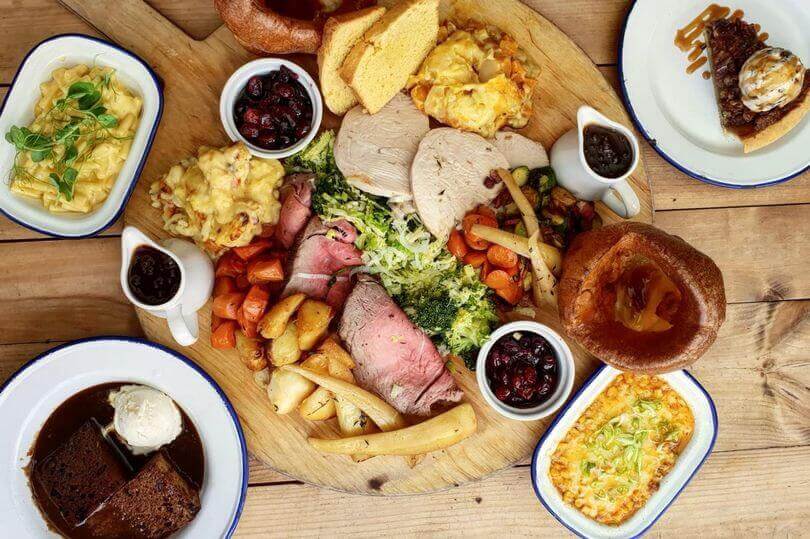 Classic Sunday Roasts - £13.50 per person
Roast Boards/Thanksgiving roast board dinner - £20 per person
Find out more here.
Gorilla Roasts are nothing short of legendary and well known around the Oxford Road corridor, where you can enjoy Bloody Mary's whilst trying to fight off the hangover from last night as you roast. Options include roast beef, slow roast pork belly, Cheshire chicken or a sweet potato and apricot nut roast. You've got to be fast for these though, as once they're gone, they're gone!
£14 per person.
Book here.
Trof itself claims to be one of 'the best ever' Roasts in Manchester, and with 10 years of experience under their belt, it's no wonder they're rated so highly amongst locals. Trof's Roast options change weekly and are served with seasonal veg, roasties and a giant Yorkie. It's also a special treat for the vegans, as they are currently serving up a pumpkin and beetroot Wellington.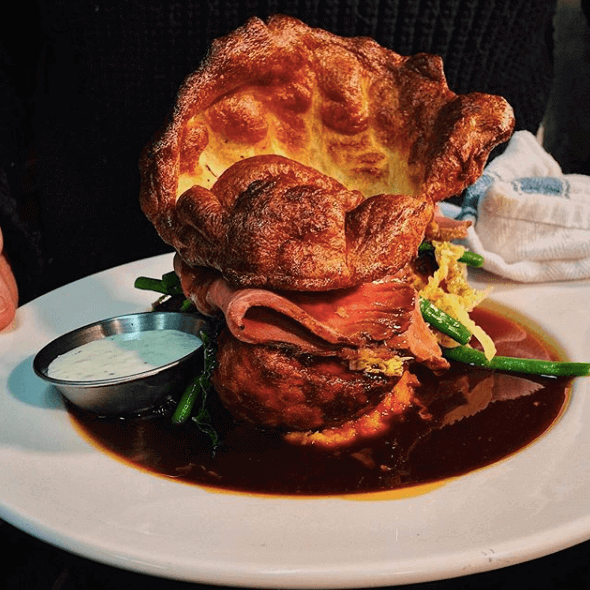 Priced between £13 - £16 per person.
Have a look here.
Fress Sunday roasts aren't done in half measures, with a choice of roast chicken or rare roast beef to choose from; they come served with crispy roast potatoes, cauliflower cheese, honey roasted carrots & parsnips, mixed greens and their rich gravy topped off with a giant Yorkshire pudding. Sundays are made even better by their Happy Hour deal too that runs from 4-7pm and includes Bloody Mary's and hazelnut espresso martinis. Yum
Prices vary.
Check it out here.
The innovative chefs at Zouk have worked hard to create a Sunday Roast menu with an Indian twist that sees succulent meats and spicy gravy. Their roast lamb is marinated for six hours in spices and serves four people, whilst their whole roast lamb can serve up to ten people. These range in price from £12.95 for individual plates to £80 for the roast platter for four to share, and need to be booked in advance for all of the slow roasted goodness. They also serve a chicken option, and each roast comes with fresh green veg and roasted potatoes.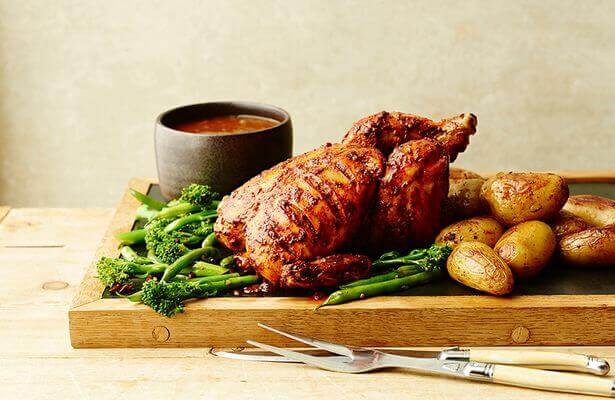 Individual Roasts - £12.95 per person
Sharing Roast (4 people) - £80
Check it out here.
You wouldn't be far off if you said that Albert Schloss live for Sundays. With their Cook Haus Roasts including Cheshire pork, topside of beef or a wild mushroom and butternut strudel being served until 9pm you won't need to worry about missing any of the Sunday Roast goodness. What's more, they even have their resident Gospel Choir performing the best soul and gentle rock sounds between 2-4pm, followed by DJ Paulette on the Decks. Who said Sundays were supposed to be lazy?
£15 per person.
Take a look here.
Let us know if we have missed any other great suggestions!
**Featured Image from The Patron.