20/01/20
Sunday Lunch

Vegan

London
Our Favourite Vegan and Vegetarian Sunday Roasts in London
Because everyone deserves to spend Sunday in the company of roast potatoes, Yorkshire puds and veggies galore.
Ditch the humungous hunks of meat and opt for a Sunday Roast that's a little kinder to the planet. From show-stopping nut roasts to indulgent veggie wellingtons, we've rounded up the best spots around the capital to get your vegan and veggie roast dinner fix.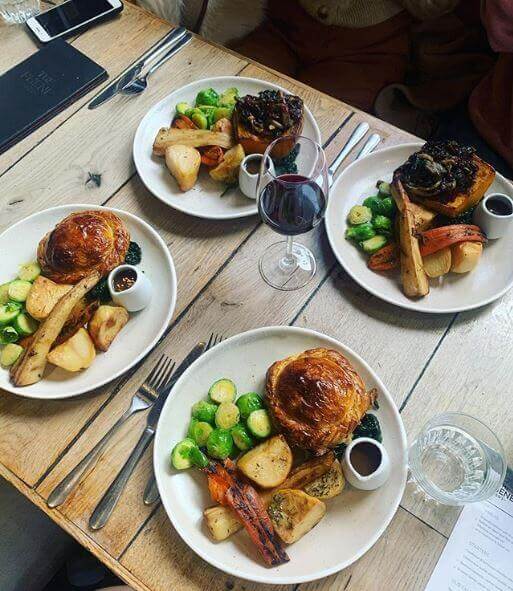 While The Phene may seem like an idyllic country house hideaway, it's actually a charming gastropub slap-bang in the centre of Chelsea. Celebrating the best of British ingredients, The Phene is well-known for its veggie and vegan-friendly options and serves up a cracking roast on a Sunday. Think butternut squash and lentil nut roast, piles of veggies and generous lashings of onion gravy.
Where is it?
9 Phene Street, Chelsea, London, SW3 5NY
Click here to book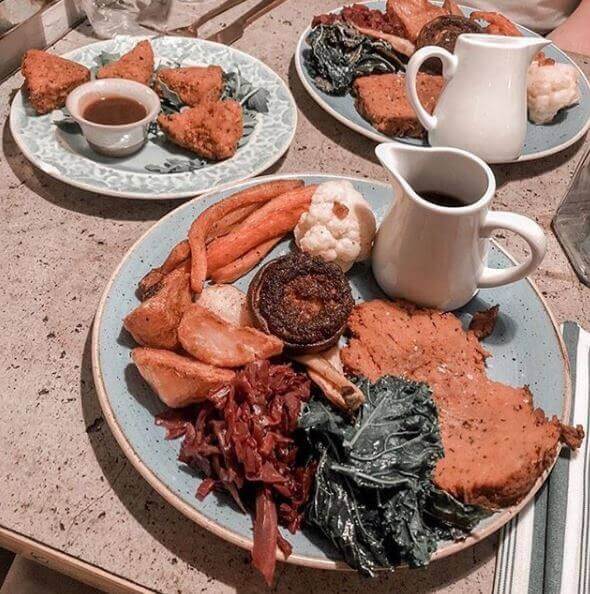 Tell Your Friends is a vibrant plant-based eatery with a focus on good-quality, nutritious and aesthetically pleasing food. But this healthy haven isn't just about smoothies, salads and buddha bowls – they also serve up a lip-smacking roast dinner with three (yes, three) wholesome options to choose from. What's more, all of their roasts are served with creamy swede mash, crispy roast potatoes, Yorkshire puds and veggies galore. Is it Sunday yet?
Where is it?
175 New King's Rd, Fulham, London, SW6 4SW
Click here to make a booking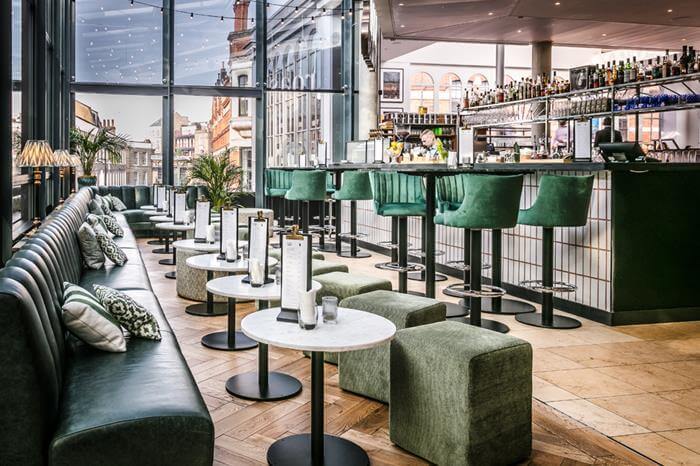 Sitting elegantly above Borough market, Roast Restaurant is known throughout London for its top-notch Sunday Lunch. And with so many delicious vegan and veggie-friendly options, meat-lovers and plant-based friends alike can indulge in three mouth-watering courses whilst overlooking the hustle and bustle of one of London's most iconic markets.
Where is it?
The Floral Hall, Stoney Street, London, SE1 1TL
Book here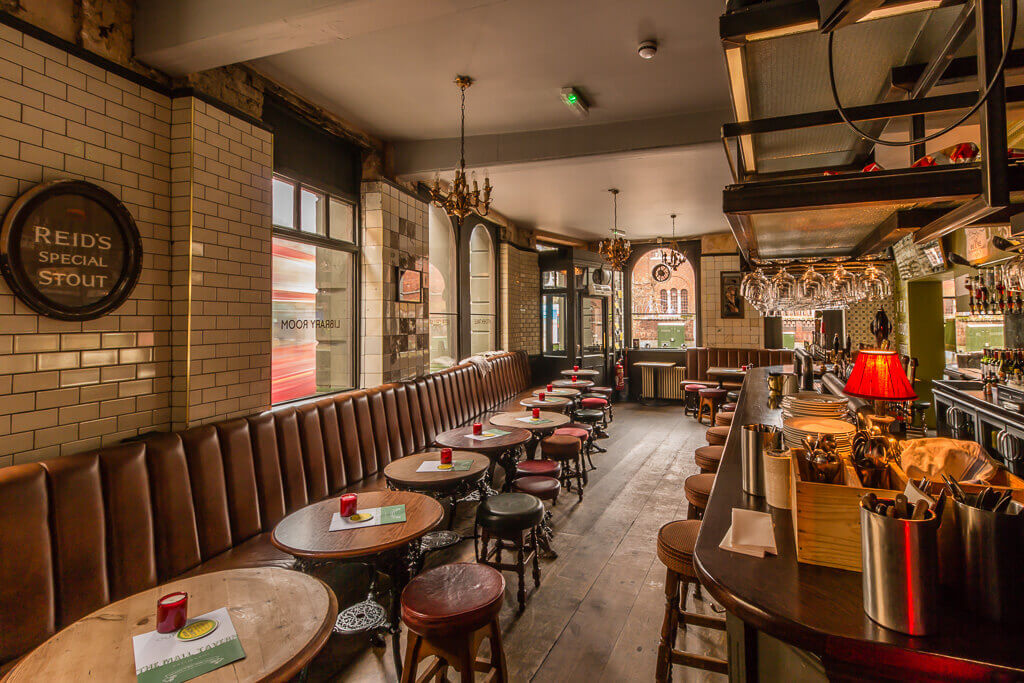 A proper British pub with a contemporary edge, The Mall Tavern is every beer-lover's paradise. Oozing with character and Victorian charm, this quirky little hideaway in the heart of Notting Hill also do a top-notch vegan Sunday Lunch in the form of a pearl barley and hazelnut roast with all the trimmings. If you're less of a traditionalist, do not fear - their Sunday Lunch menu also features the likes of vegan burgers and veggie sausages and mash.
Where is it?
71 Palace Gardens Terrace, London, W8 4RU
Book here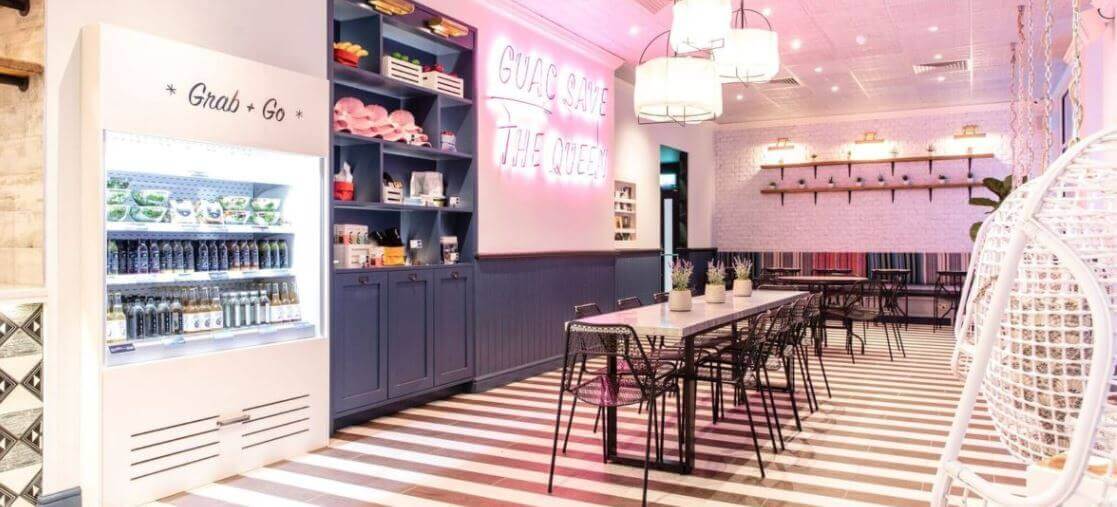 If you're wondering whether the hype around By CHLOE really is worth it, the answer is YES. Proving that plant-based food is as delicious as it is nutritious, this Covent Garden based restaurant has the vegans of London flocking to get their fast-food fix. Amongst a whole host of vibrant, hearty plant-based dishes, their menu includes a show-stopping Royal Roast, laden with roasted celery root, thyme potatoes, veggies and Yorkshire puds, all swimming in a sea of rosemary gravy.
Where is it?
Drury House, 34-43 Russell St, Covent Garden, London, WC2B 5HA
For more information, click here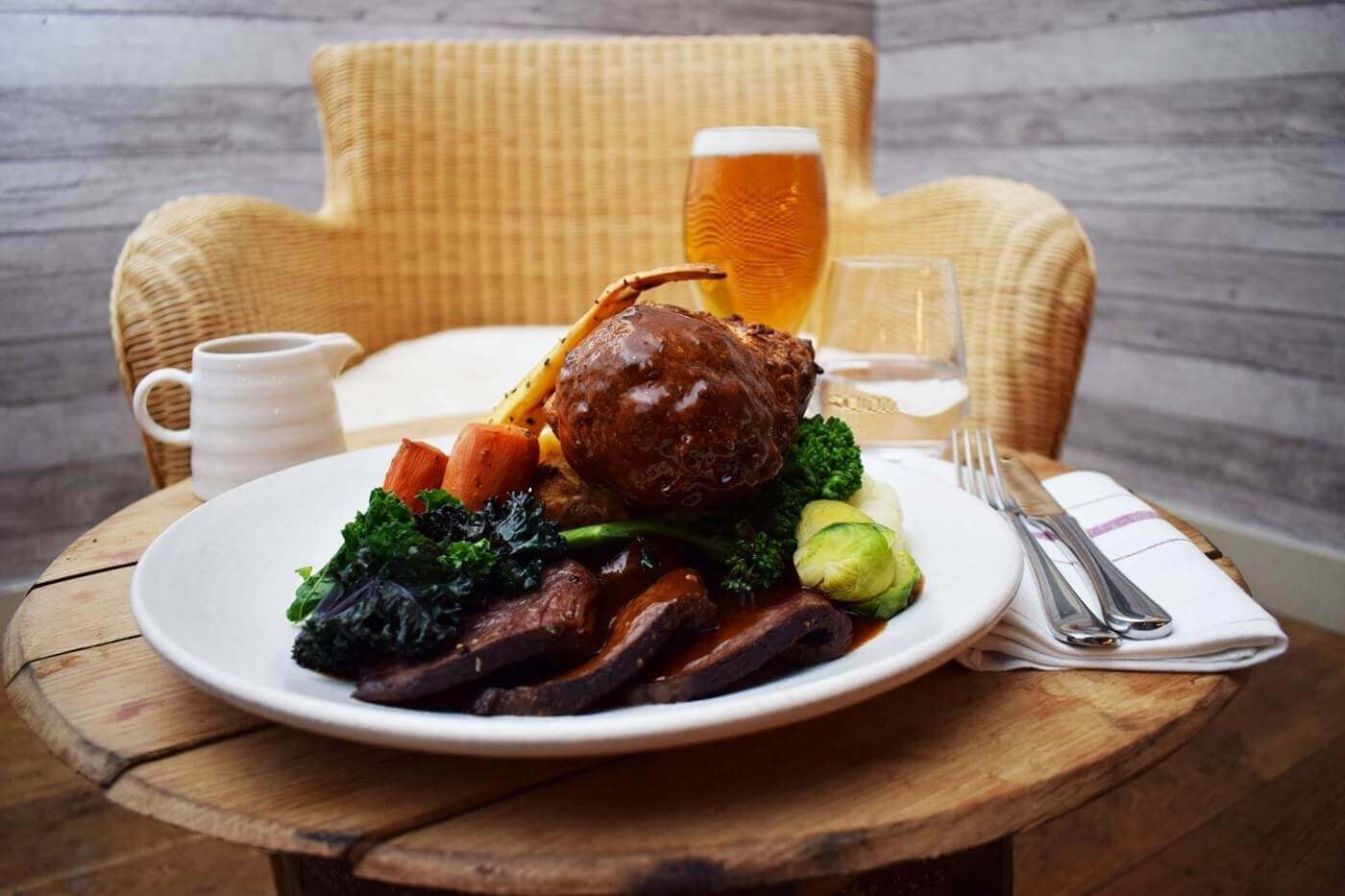 While The Jones Family Project may be best known for their succulent steaks and tender cuts of meat, their veggie Sunday Roast is arguably one of the best in London. Marvel at a plate piled high with hearty helpings of nut roast, Yorkshire puds and fresh, seasonal veg, smothered with a deliciously indulgent cheese sauce. Now, that's our kind of roast.
Where is it?
78 Great Eastern Street, London, EC2A 3JL
Find out more here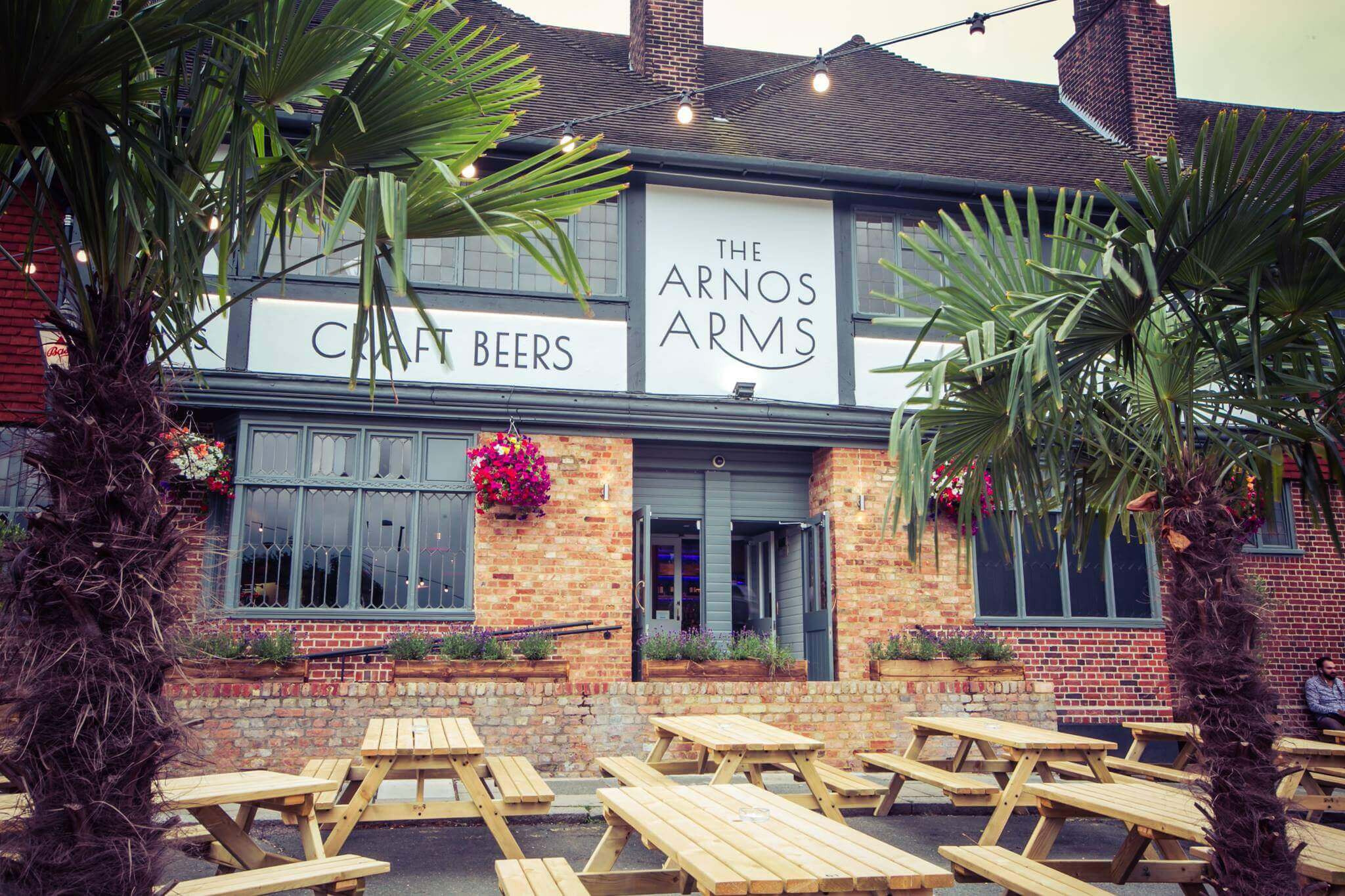 A cosy, independently owned pub and a go-to spot for craft-beer enthusiasts, The Arnos Arms know how to spend their Sundays. Think warming tipples, friendly vibes and – you guessed it - banging roasts all round. Veggies can feast upon a cashew and cranberry nut roast and vegans will delight in their Moroccan nut roast, both served up with all the trimmings.
Where is it?
338 Bowes Rd, London, N11 1AN
Click here to book