New Sunday Roast at 5-star Milestone Hotel London
Executive Chef Dan Putz is excited to launch The Milestone Sunday roast experience, on the last Sunday of each month, from the 26th of February.
Deriving its name from an early spelling of Kensington, Cheneston's is an intimate and elegant fine dining restaurant, offering delicious British cuisine.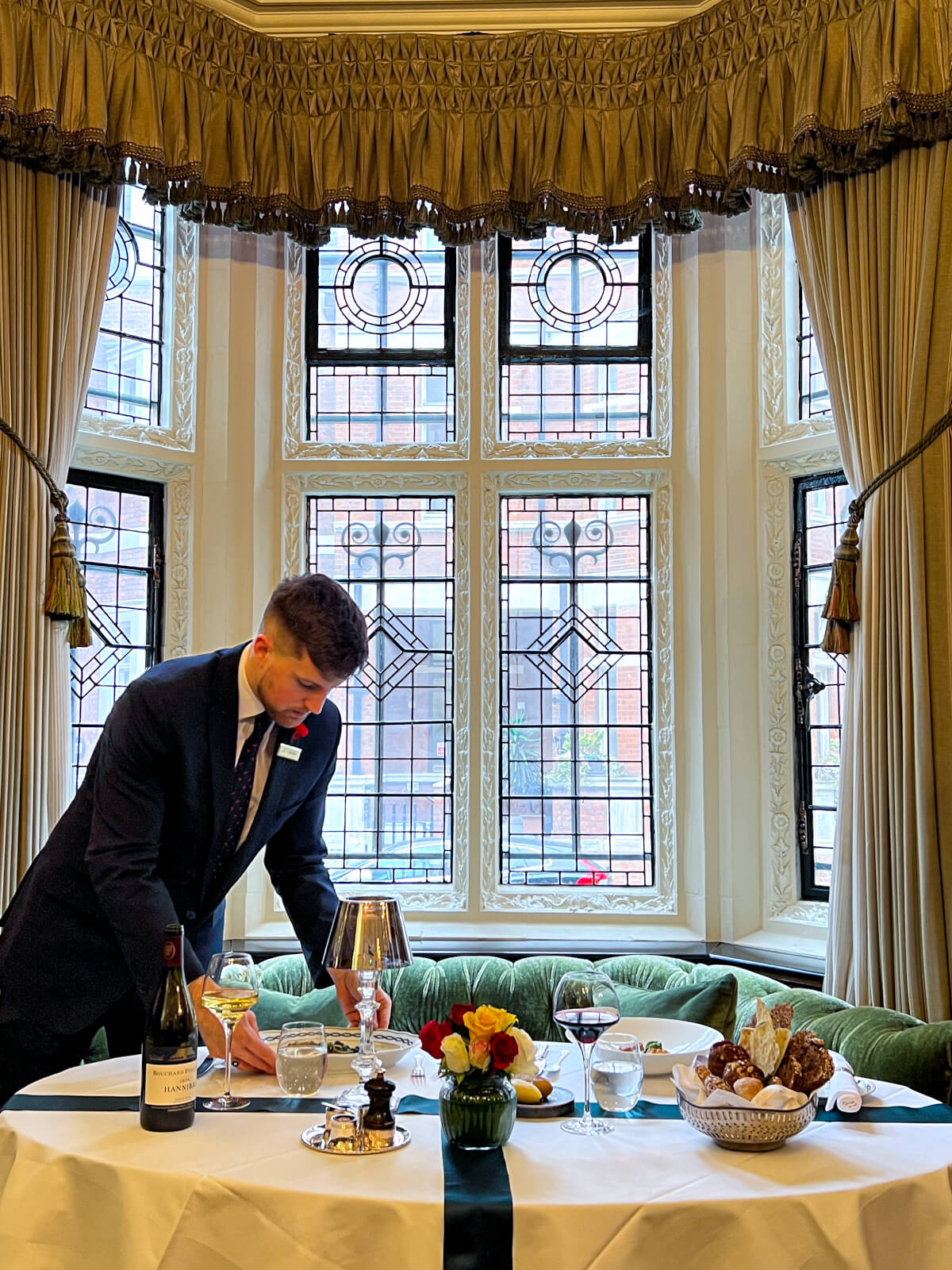 Book Now
The passion for comforting and creative cuisine comes to spectacular life in Cheneston's. Executive Chef Daniel Putz creates warming signature dishes inspired by the founder, Beatrice Tollman, which are served alongside a range of delicious British options, such as Scottish salmon cured by H.Forman & Son, London's oldest smokery and carved right at your table, and delicious daily roasts presented on a silver trolley.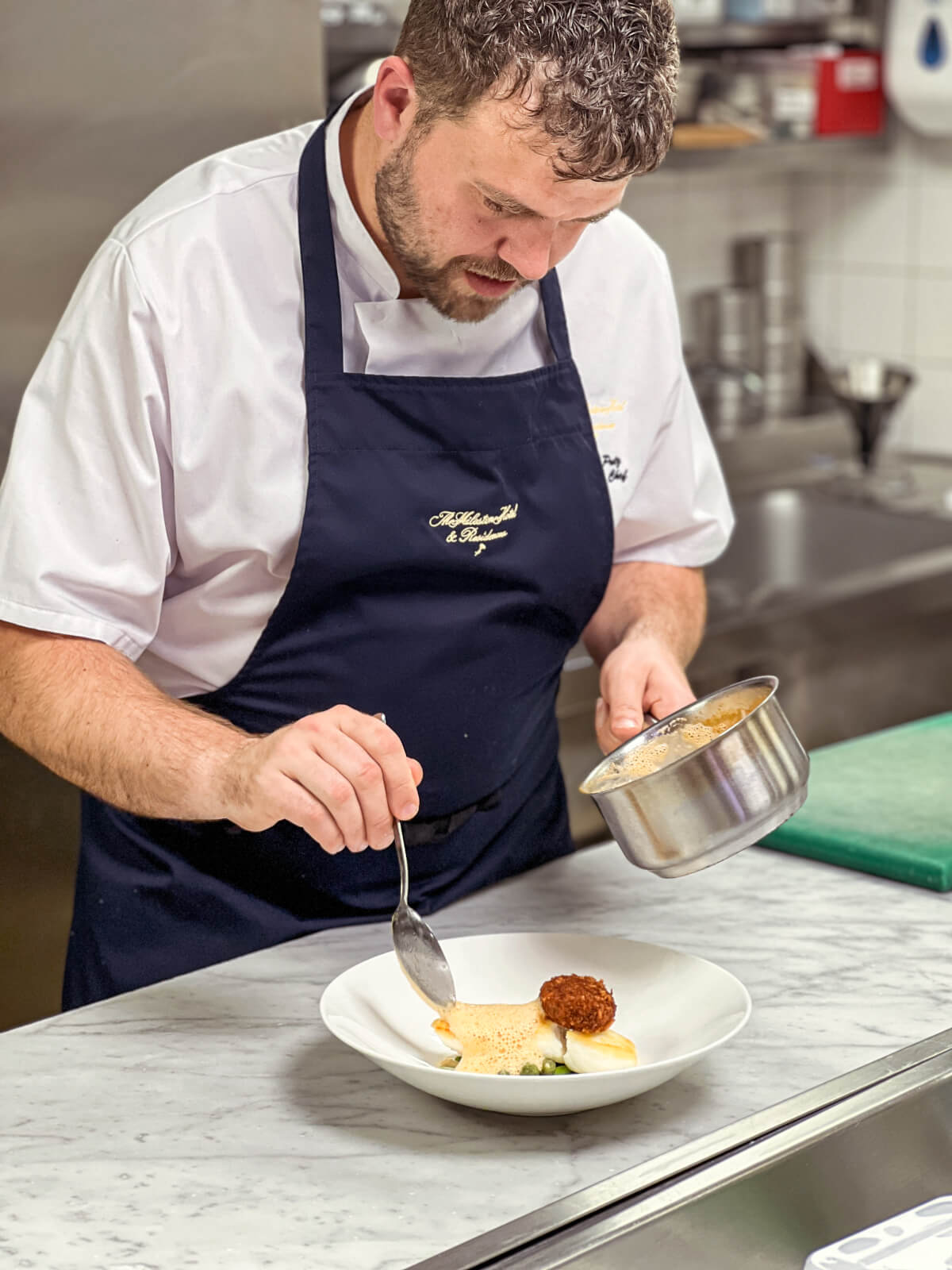 As you step in from the bustling city streets of Kensington you will be struck by the fine traditional décor, rich mahogany furniture, warm wood panelling and the abundance of natural daylight pouring in from the Victorian leaded windows. Enter a world of calm sophistication and sumptuous luxury in our dining room, a room full of character, reflecting the distinctive period architecture of the building.
Step into the Grade-II listed Victorian building and discover old world charm, beautiful rich furnishings, exquisite original arts and outstanding cuisine. Instantly recognisable for the striking red-and-white brick façade, The Milestone is a true London landmark.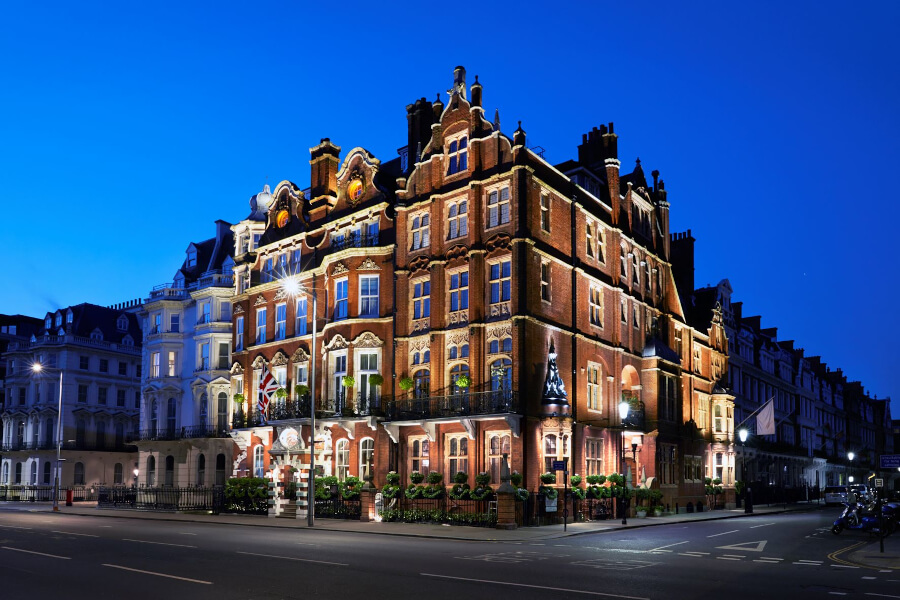 Just a short stroll from the legendary Royal Albert Hall, as well as Notting Hill, Knightsbridge and Kensington Park within a short walking distance.
Sunday Roast at The Milestone costs £75 per person for two courses, or £85 per person for three courses. Guests dining on 26th February can even enjoy a complimentary glass of Champagne!
Read more about Sunday Roast at The Milestone