Looking back on 2018 Brunch Trends
So long, farewell and goodbye 2018! Here's the definitive list of the food trends that have graced our Brunches this year.
The rule with predicting food trends is that weirder is usually better. And most food companies and media outlets like to ring in the New Year with a smug list of bizarre food trends to expect in the coming months.
But at Bruncher, we want to just take some time to respect the trends that actually made it onto our plates in 2018.
Activated Charcoal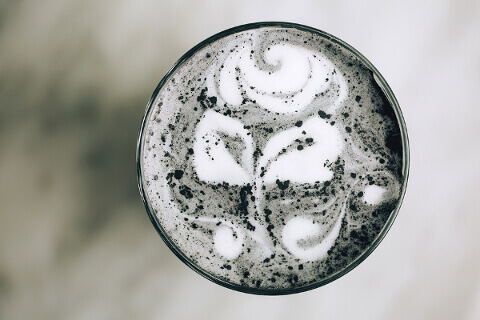 As with all food trends, it's nothing new. But you can't deny that charcoal made its way into absolutely everything this year. Sourdough bread, pizza dough and ice cream are just a few of your favourite foods to go goth. Pret saw to it that charcoal shots are served in their stores and angsty charcoal lattes are available in any self-respecting hipster coffee joint. Supposedly, activated charcoal has a host of health benefits that include easing ~digestive issues ~. Yum!
Breakfast Bowls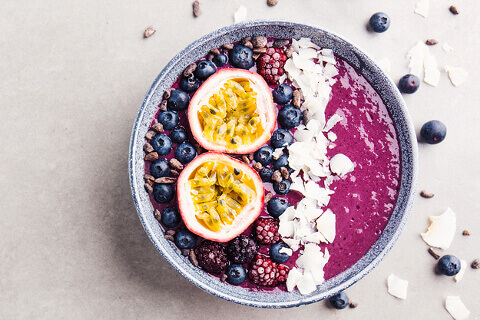 Breakfast bowls have held a special place in the Instagrammer's heart for years, but we'd say that 2018 was the year they became mainstream. You can now find an acai or smoothie bowl on the menu of most chain restaurants as a healthy Brunch option. This highly photogenic Breakfast was popular enough for Kellogg's to release a ready-made smoothie bowl in supermarkets this summer. (The Nordic-sounding Joyböl, if anyone is in need of a smoothie bowl on the go. Kelloggs, we're ready to give influencing a try if you're interested.)
Check out our recipe for the perfect smoothie bowl!
Edible Flowers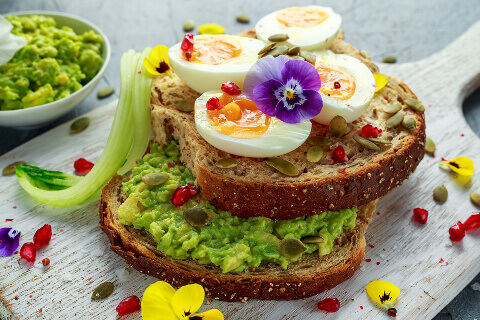 On the subject of photogenic meals, has anyone noticed that their food is a lot prettier lately? Chances are you've become accustomed to a decorative edible blossom beautifying your cocktails and Brunch, especially if you frequent the likes of Feya Café. Apparently, we've been consuming more pansies and violets this year.
Instagrammable Brunch venues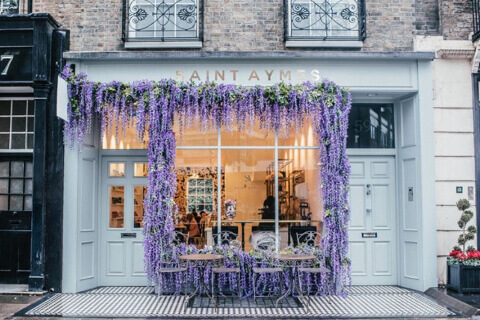 Restaurants are doing everything they can to appease Instagrammers and look good in photos. Saint Aymes and Elan Café led the way with extravagant floral displays that have been copied across the country, while Coppa Club did something truly different (and extra) with their immersive igloos overlooking The Thames.
We rounded up the best Brunch places in London to get a good Instagram snap- good lighting guaranteed!
Bottomless Brunch
A strong trend that will endure, in our opinion! Who doesn't love free-flowing bevs alongside your favourite Brunch dishes? We don't know, but restaurants across the land have been steadily upping their Bottomless Brunch game.
Check out our guides to the best Bottomless Brunches in London and Bristol.
Nikkei cuisine



Latin American food has been growing in demand for many years, but we feel that the fusion of Peruvian and Japanese cuisine has made an impact on the food scene over the past 12 months. Nikkei cuisine is the result of a Japanese community developing in Peru from the 19th Century onwards. Naturally, it's delicious.
Flesh & Buns have identified Nikkei cuisine's potential for popularity with their latest offering in Fitzrovia, which opened its doors in October and can seat more than 170 people.
Small Plates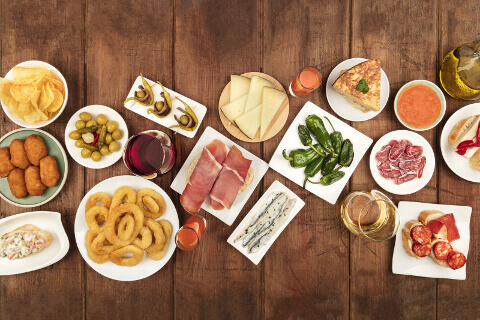 With the rise of small plates on our Brunch agenda, we can only assume that more of us believe sharing is caring. We think that sharing plates are a fool-proof way to curb the affliction that is food envy and rounded up 5 seriously good tapas places to go for Brunch in London.
But what if you don't share food? Simple: just order loads of dishes to yourself so you get to try a bit of everything.
Vegan Brunch
Arguably the fastest growing social movement, each year sees a rise in more people trying Veganuary. And it seems more people are adopting veganism for good! Thankfully, the market has responded so no one is stuck with a sad salad. Most cities now have a vegan junk food joint and more Brunch menus are offering a plethora of vegan options. Keep your eyes peeled for Bruncher's features on Veganuary!
Eco-Friendly Brunches
As above, it seems that more of us are becoming conscious of our impact on the environment. Whether we're doing our bit by shunning plastic bags at the supermarket or using a travel mug for the morning coffee-run, your average joe is making more of an effort to be eco-friendly. Remember avolattes- the trend of serving a latte in an avocado husk? We do! And we rounded up some less ridiculous ways to make your Brunch eco-friendly, because saving the planet is important.