London's Best Al-Fresco Terraces
Because the only thing better than Brunch is Brunch al fresco style.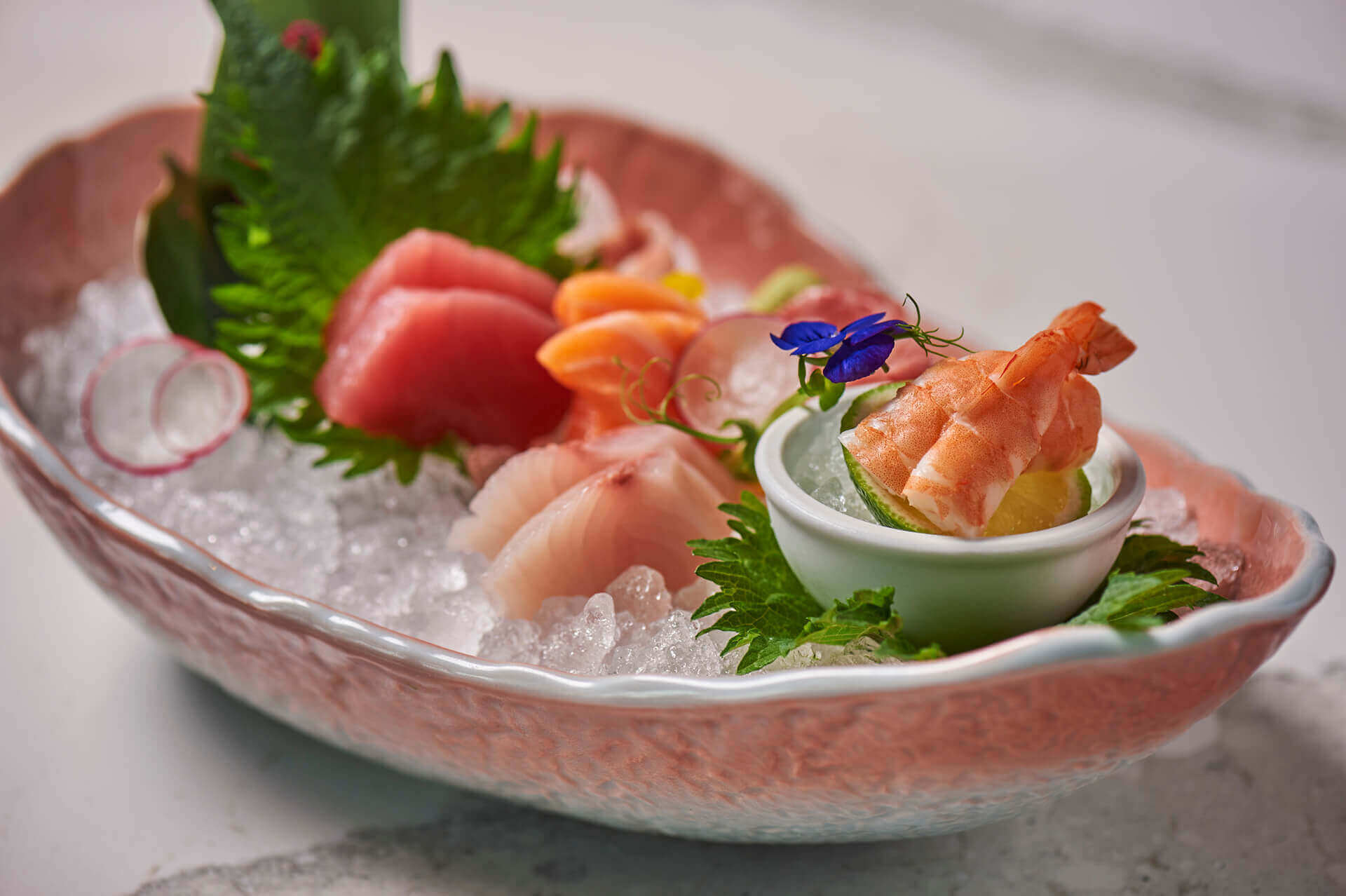 Perched above the hustle and bustle of Regent Street, Aqua Kyoto boasts a stunning restaurant and heated rooftop terrace. Head chef Ken Miyake offers a selection of creative and contemporary Japanese dishes, from mouth- watering rock shrimp tempura, to freshly prepared sushi and sashimi platters. With spectacular views overlooking London, this rooftop is the perfect setting to unwind with a famous free- flowing brunch. See here for more details.
Where is it?
30 Argyll Street, London, W1F 7EB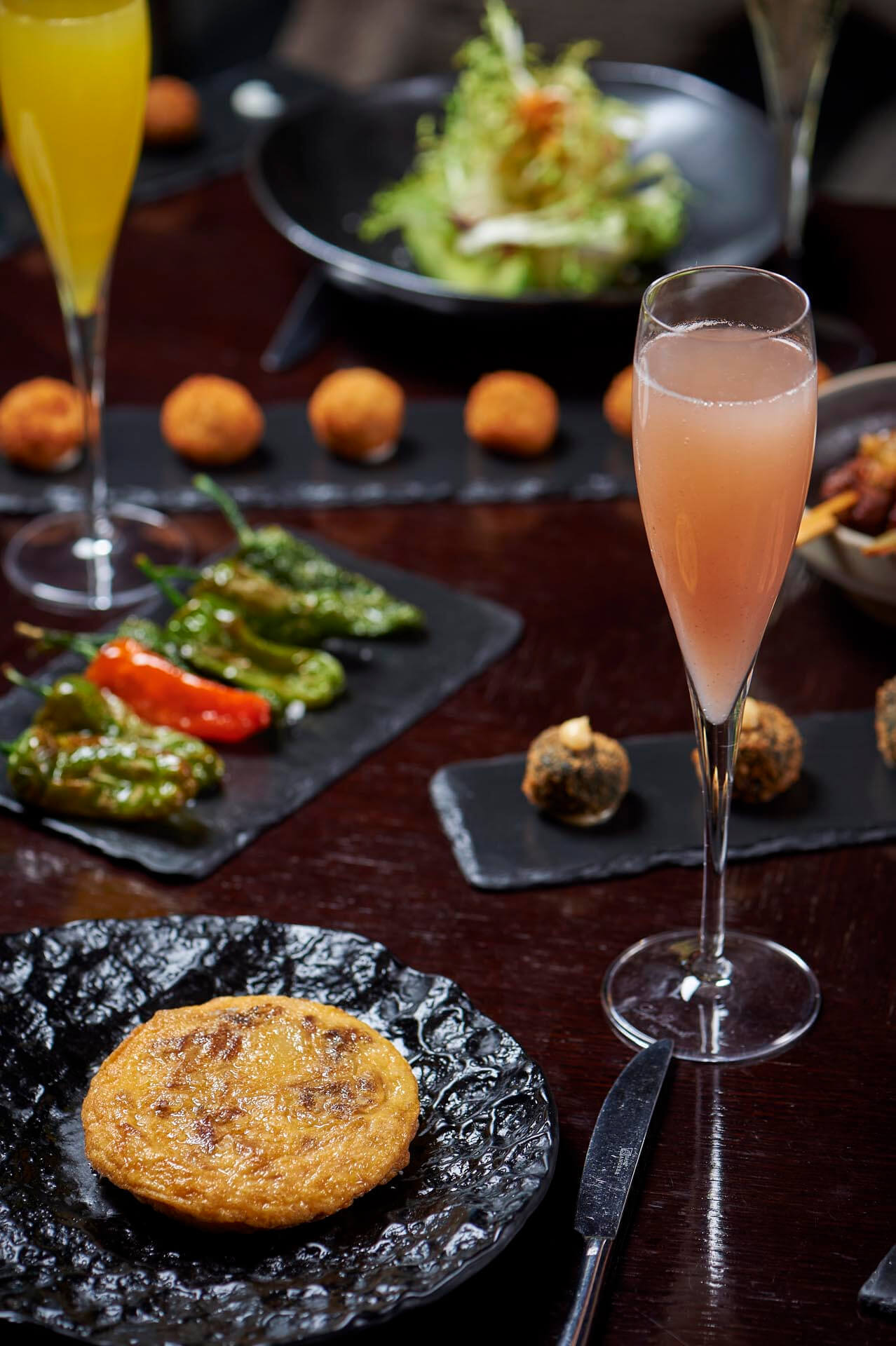 Experience a true taste of Spain on this stunning heated rooftop terrace boasting spectacular views overlooking London. Head chef Yahir Gonzalez's delicious selection of small plates, including their award- winning black seafood croquettes, are the perfect dishes for sharing or make a date of it and indulge with a popular free- flowing brunch. See here for more details.
Where is it?
5th Floor, 240 Regent Street, London, W1F 7EB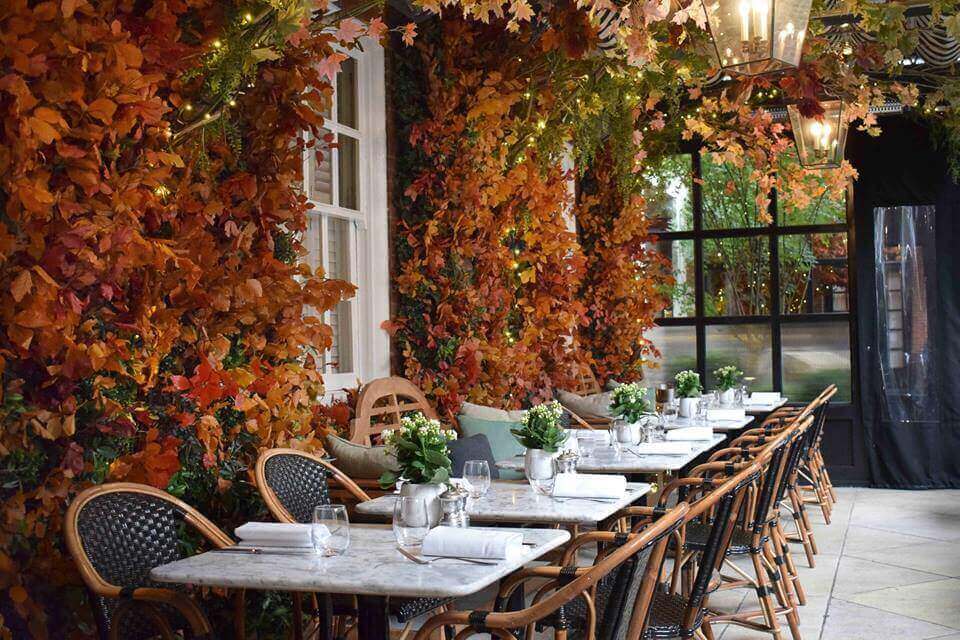 Nestled amongst exotic flowers and fairy lights are the Insta-famous white marble topped tables of Dalloway Terrace. Their seasonal backdrop provides amazing surroundings to treat yourself to one of London's most popular Brunches.
Book here
Where is it?
16 - 22 Great Russell Street, Fitzrovia, London, WC1B 3NN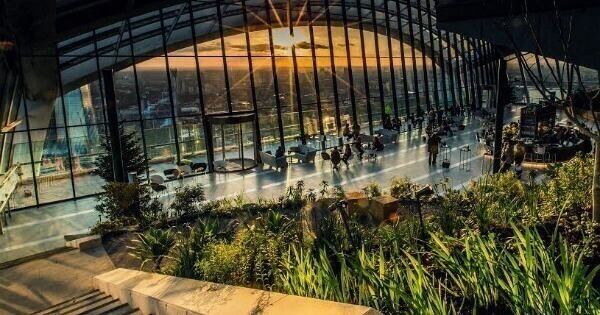 One of London's finest rooftop gardens, Sky Garden boasts an outdoor terrace with unbeatable views of the skyline. Perched atop the 36th floor you will find Darwin Brasserie, a contemporary and elegant restaurant overlooking London's impressive cityscape.
Book here
Where is it?
Level 36, Sky Garden, 20 Philpot Lane, London, EC3M 8AF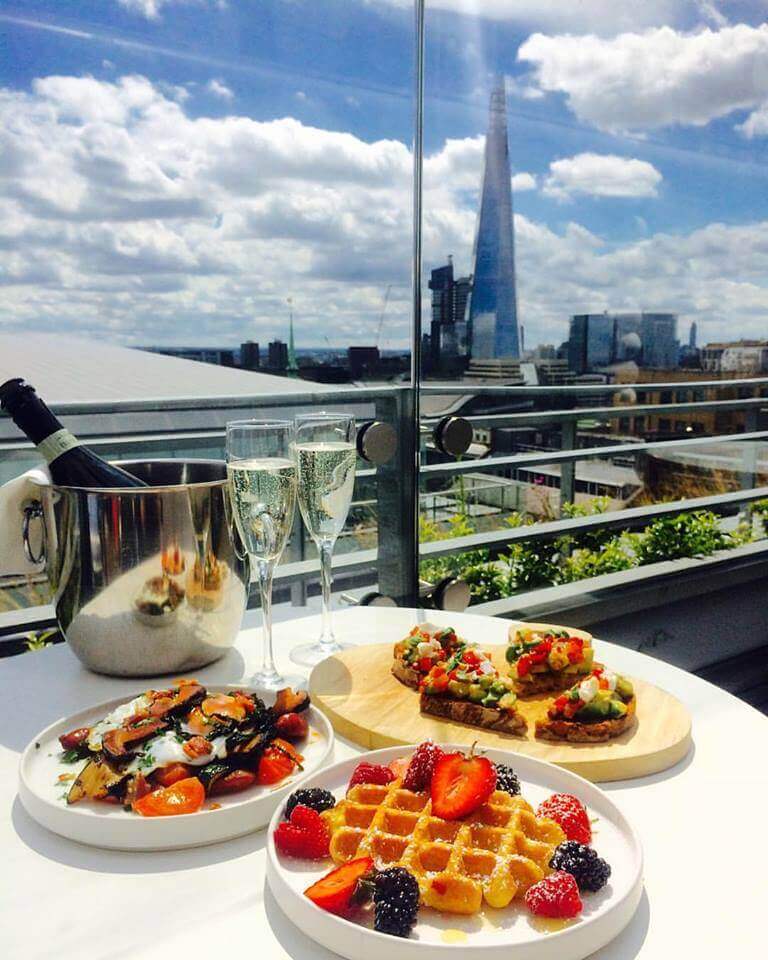 You'd be forgiven for assuming that Brunch at Savage Garden would be a restrained affair – after all, it's a glitzy rooftop terrace with panoramic views overlooking the City. Soak up the raucous atmosphere of this well-loved Brunch hangout while sipping on Prosecco and swooning at unrivalled views of the city.
Book here
Where is it?
12th Floor DoubleTree by Hilton London, Tower of London, 7 Pepys Street, London, EC3N 4AF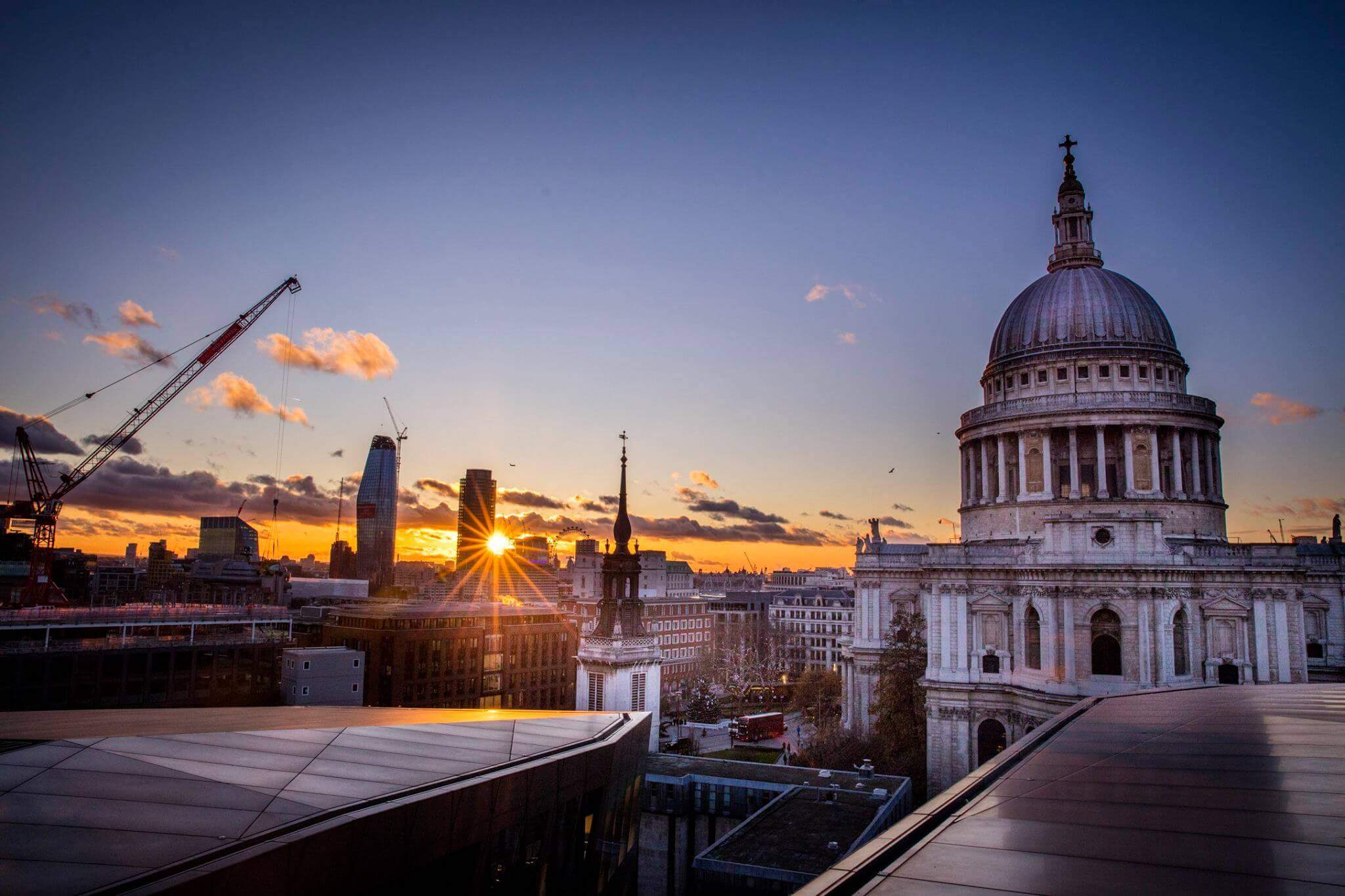 Madison London boasts Manhattan stylings with a rooftop terrace, in-house Djs and a menu bursting with classic Brunch dishes to make your weekend just that extra bit special. The restaurant at Madison is renowned for its sensational views of St. Paul's and the city and a buzzing atmosphere that's not to be missed!
Where is it?
1 New Change, St Paul's, London, EC4M 9AF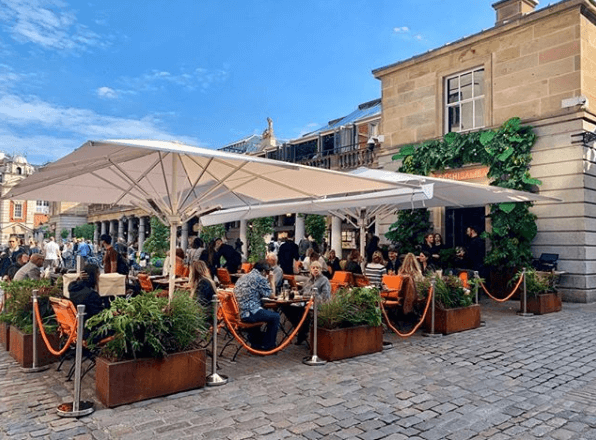 You've probably seen the rainforest aesthetic of the Sushisamba Covent Garden interior pop up on your feed, but have you seen their Piazza Terrace yet? Soak up the vibrancy of this well-loved outdoor hangout and dig into some delicious grub inspired by Japanese and Brazilian cuisines.
Where is it?
35 The Market Building, Covent Garden, London, WC2E 8RF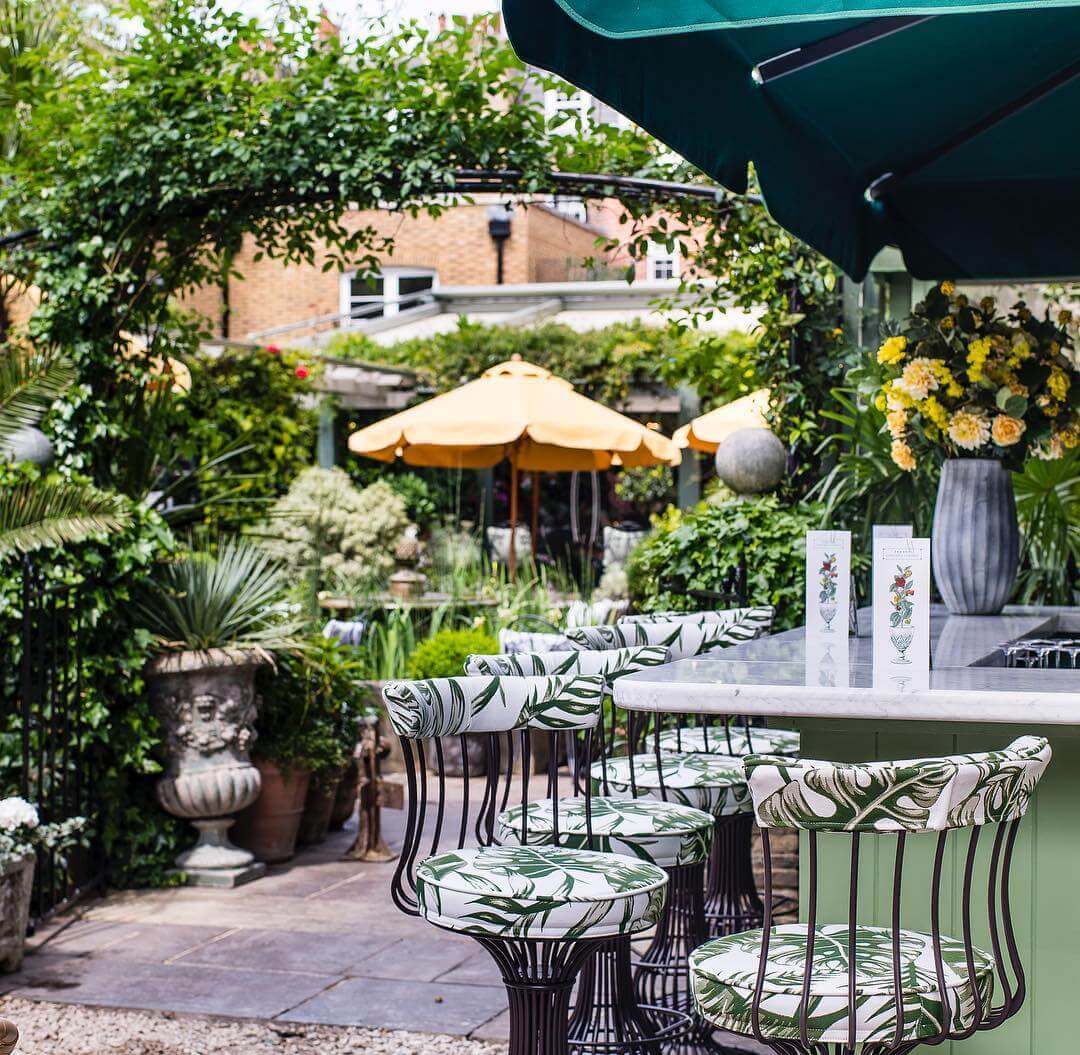 Another firm favourite amongst the Instagram crowd, The Ivy Chelsea Garden provides a delightfully swoon-worthy escape from the hustle and bustle of London's city centre. Relax and unwind on their stunning al-fresco terrace, where you'll be treated to tranquil vibes, charming shrubbery and the comfiest velvet chairs.
Where is it?
195-197 King's Road, London, SW3 5EQ