It's officially the Year of the Pig! Treat yourself to some tasty pork dishes
Happy Chinese New Year, Brunchers!
The Chinese Zodiac has landed and with it, a whole host of eerie omens though in true Bruncher fashion, those born under a Pig year are said to have healthy, hearty appetites and 'indulge more often than they should'.
So here it is, a round-up of meaty, delicious recipes to celebrate the occasion – 12 gargantuan pork breakfasts to keep you overindulging the whole year long...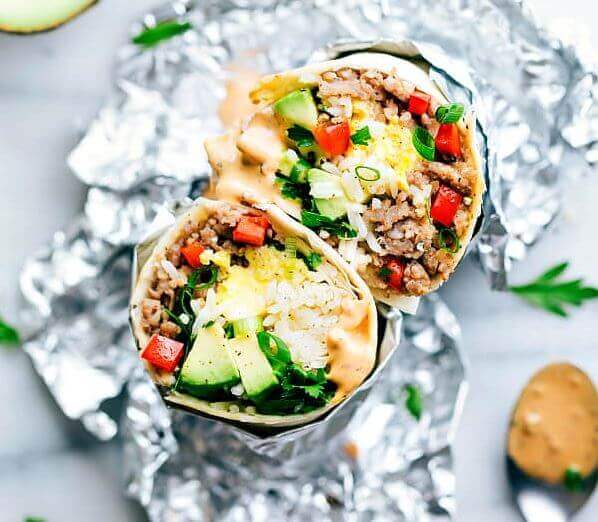 For a properly filling start to the day, this breakfast burrito is the perfect spicy alternative to a Full English. You can mix 'n' match with your favourite ingredients but this one uses sausage, eggs, tomato, parsley, avocado and rice, plus a good dollop of sriracha mayo.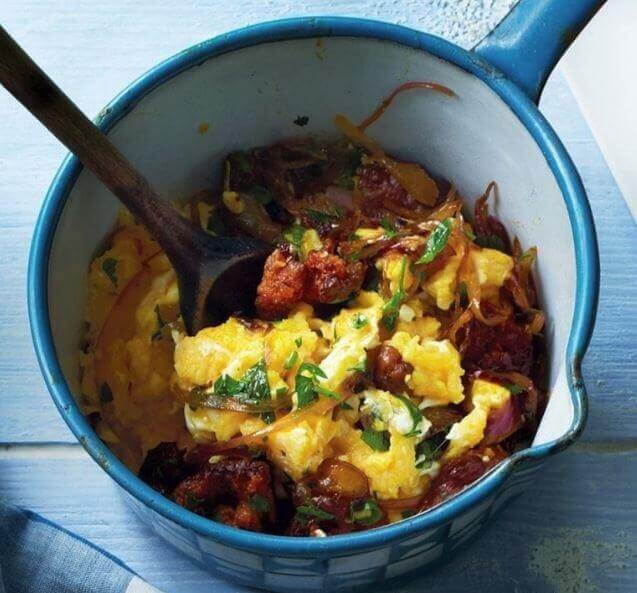 This recipe can be made in bulk to feed the whole family and adds a lovely creamy element with grated cheddar and a splash of milk to cut through the spice of the chorizo. Just top with parsley and spring onion for a fresh, cooling twist.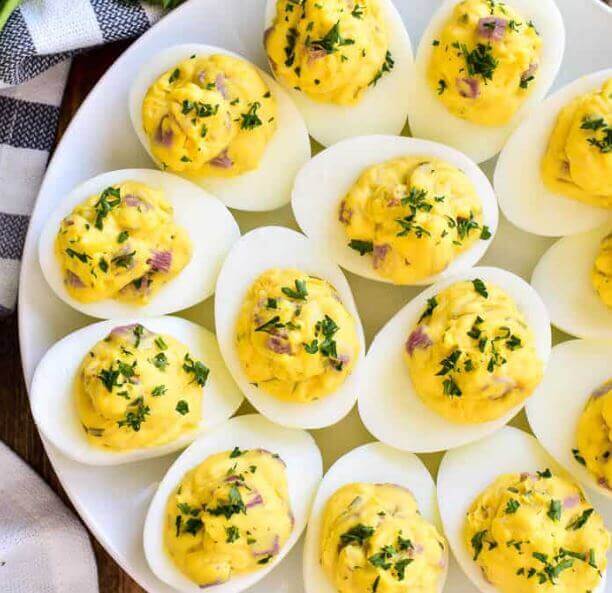 Devilled eggs sound fancier and more intimidating than they are. Simply boil eggs, take out the yolk and mix with mayo and any other ingredients that take your fancy. They're the perfect finger food for an early-morning summer cookout or baby shower, or just a treat to devour to yourself.

Bourbon-glazed pork chop and eggs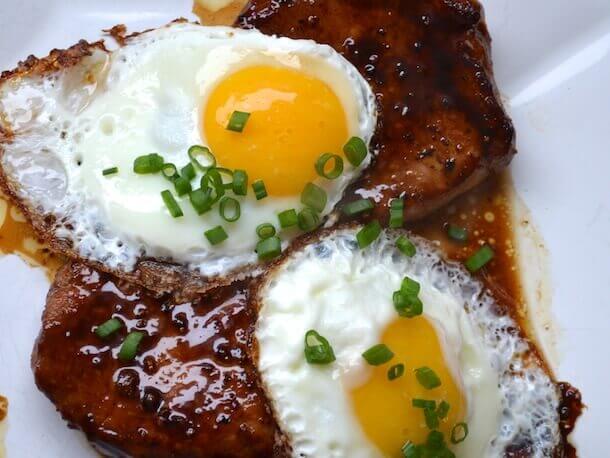 Throw an American twist on your breakfast bacon and eggs with this decadent Bourbon-glaze. It's hearty, meaty and a great excuse to whip out the booze before 12pm.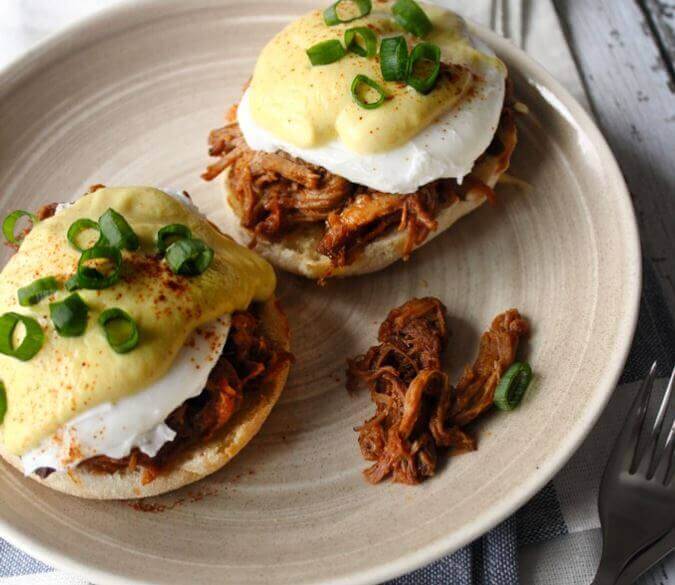 Eggs Benedict is possibly the defining Brunch dish but if you want to gussy it up into a whole new meal, try topping it with tender, flavourful strips of pulled pork instead of the classic ham.

American pancakes with maple syrup and bacon

For those with a slightly sweeter tooth, buttermilk pancakes with bacon and maple syrup should definitely be a recipe in your arsenal. Thick, streaky bacon works best.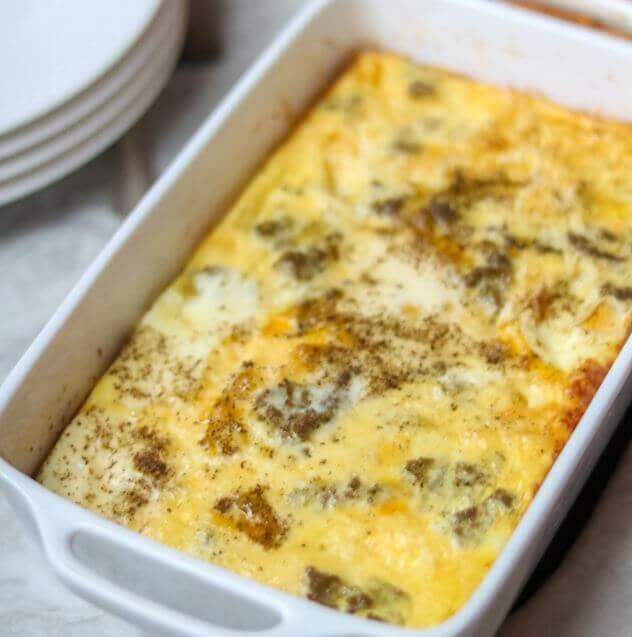 Make the most of all your pantry essentials with these super easy hash brown bake, which can be whipped up in no time and served for a crowd. Use alternative ingredients as needed - n'duja or chorizo would work equally well for a more exotic spin).

Sweet potato waffle with pulled pork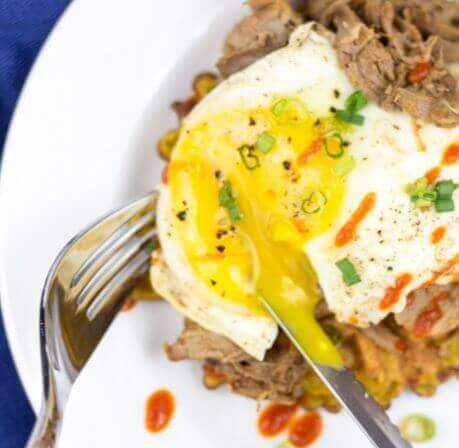 Take a trip to the Deep South of USA with these savoury-style waffles and pulled pork. It's the ideal summer BBQ option, along with being a hearty, gut-busting way to start your morning. Crispy on the outside, fluffy in the middle and topped with oozy, greasy, indulgent cheese and pork.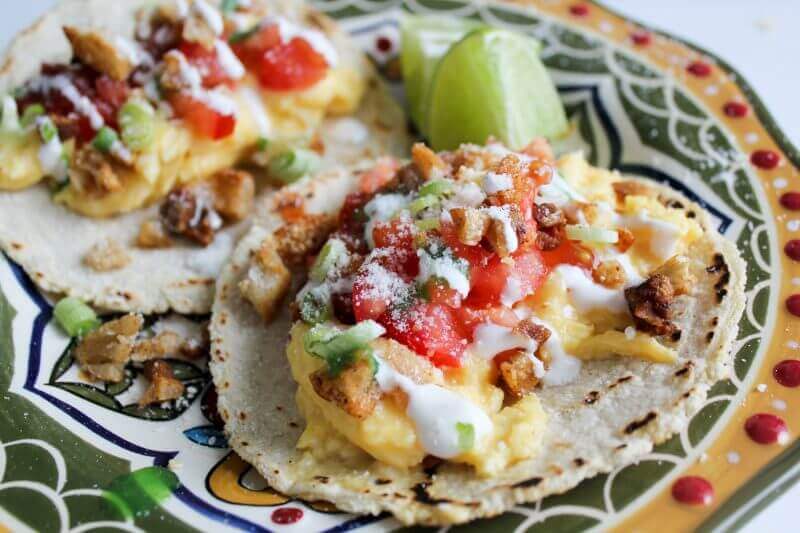 The combination of crunchy fat skin and super-smooth and tender meat sets this pork belly taco apart. Just chuck in scrambled eggs, cheese, chillies and a dash of your favourite hot sauce – we'd recommend Cholula – and you're good to go.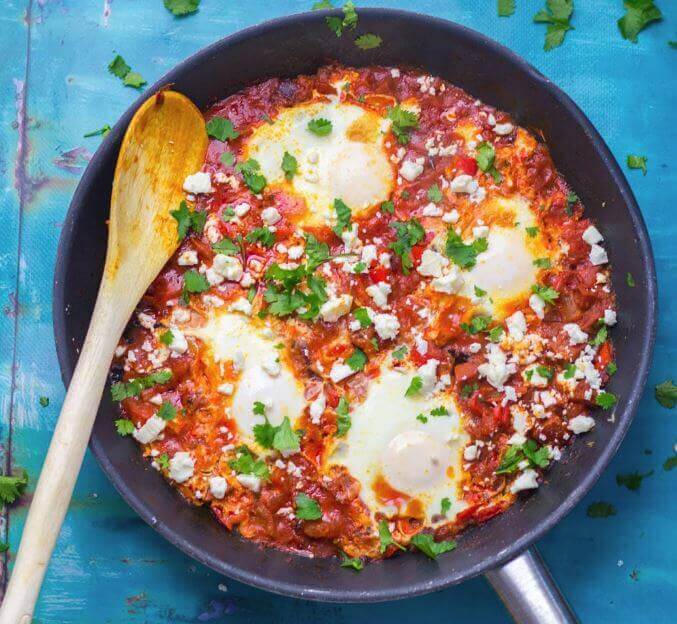 Shakshuka is a really easy and incredibly tasty Middle-Eastern dish that lends itself well to meaty, spicy chorizo.

Ham, mustard, egg and potato hash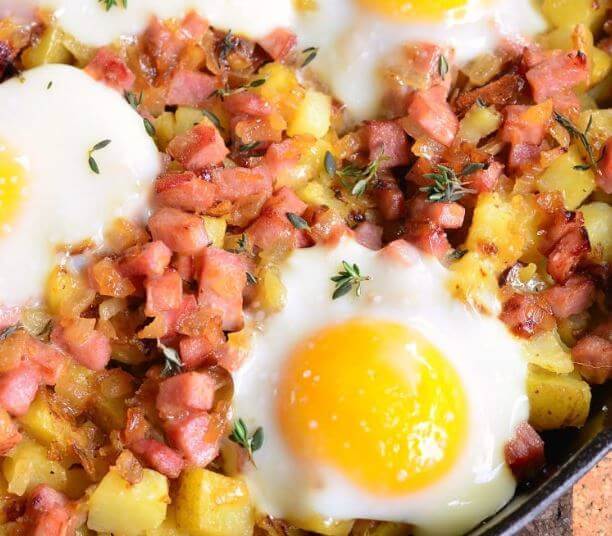 Ham, egg and potatoes are always a winning trio but the added honey mustard sauce is the real scene-stealer. Add it liberally if you want a stronger flavour and make sure you season with fresh cracked pepper.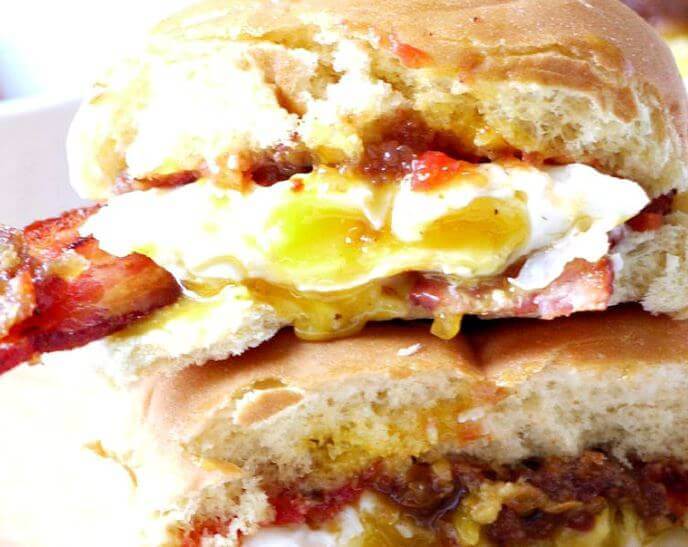 You're probably not a true Brit if you haven't rolled out of bed and fixed yourself up the fattest bacon sandwich imaginable. Whether you're nursing a hangover or just want something more substantial in the morning, it's a staple of the Brunch scene for a reason.