It's almost 2019 so here's a Bloody Mary recipe to celebrate!
Bring in 2019 as you mean to go on with this tasty, boozy Bloody Mary recipe.
Did you know it's also National Bloody Mary Day tomorrow? Treat yourself to some spicy hair-of-the-dog.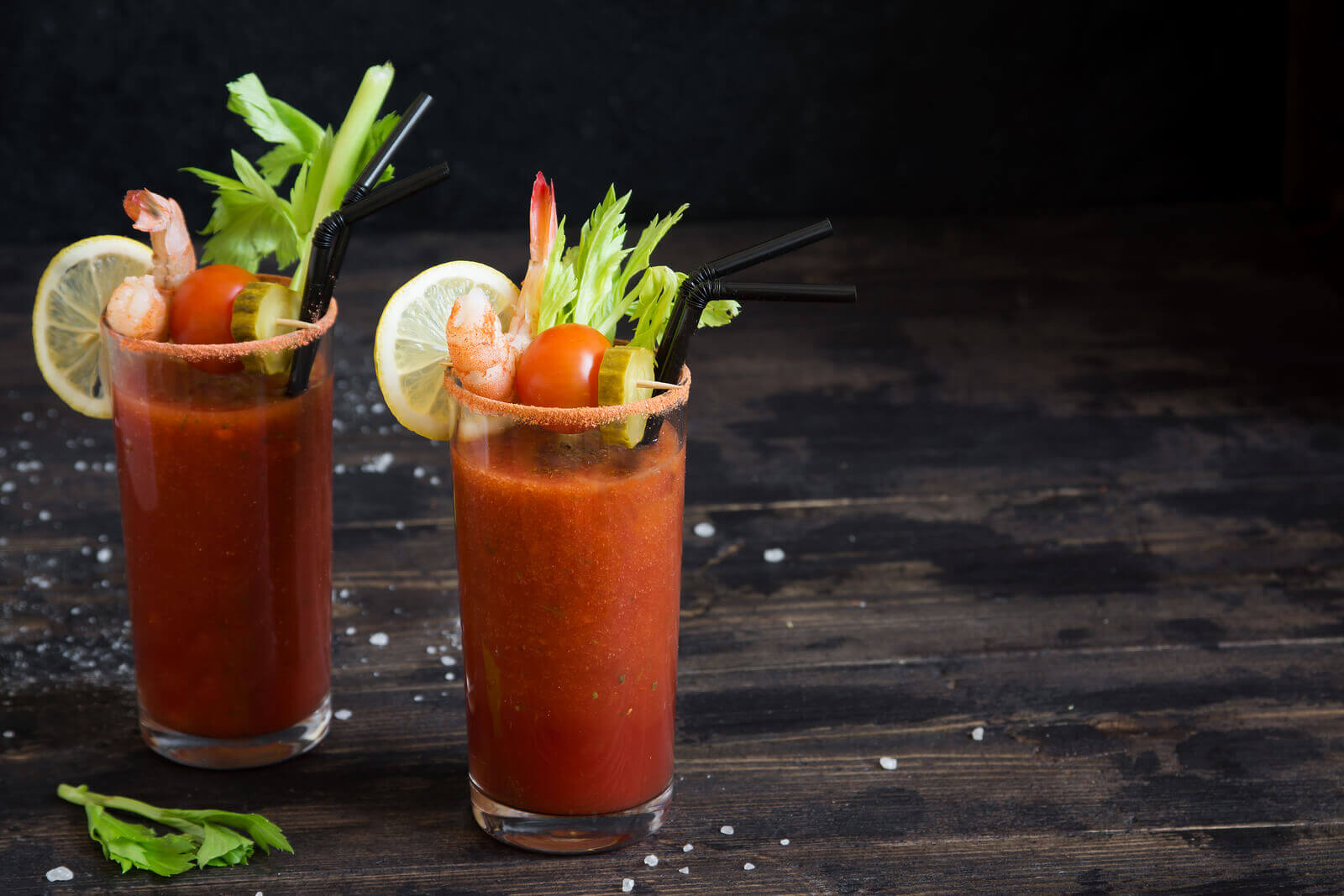 You'll need:
200 ml tomato juice
50ml Vodka of your choice (we like Grey Goose)
4 dashes of Tabasco
½ tsp of lemon juice
1 tsp Worcestershire sauce
Sprinkle of salt
Paprika
Celery stick
A shaker/ stirring glass
Instructions:
Add half of each ingredient (except the lemon juice) to the cocktail glass and fill with ice.
In a separate glass add the other half, plus lemon juice, and stir vigorously. Add the mixture to the cocktail glass and stir again.
Add the celery stick and voila – your tasty New Year's cocktail awaits you.
The more adventurous out there can add pickles and smoky bacon for garnish, just pile them on a cocktail stick and lay on top for an ultra-Instagrammable effect.