Hygge in a bowl: 26 Grains, Neal's Yard
We started our day properly at 26 Grains, the wholesome little café in Neal's Yard that specialises in, you guessed it, grains.
Weirdly, I was addicted to oats at one point in my life. I had porridge for breakfast, every day, for literally years. I quickly graduated from supermarket sachets to experimenting with different types of oats: rolled, steel-cut, Scottish, Irish... I even moved on to barley. Porridge is great- not only is it a warm bowl of nourishing comfort, but there's also a lot of room for creativity. The texture, toppings and ingredients can be altered to create a new dish every time.
My obsession started after visiting the excellent GRØD in Copenhagen and I'd been waiting patiently for the UK to catch on to the indulgent potential of oats.
Since then, grains have gained recognition as nutritional powerhouses and 'oat cuisine' has flourished. 26 Grains opened in 2015 and has undoubtedly contributed to the thriving 'posh porridge' trend.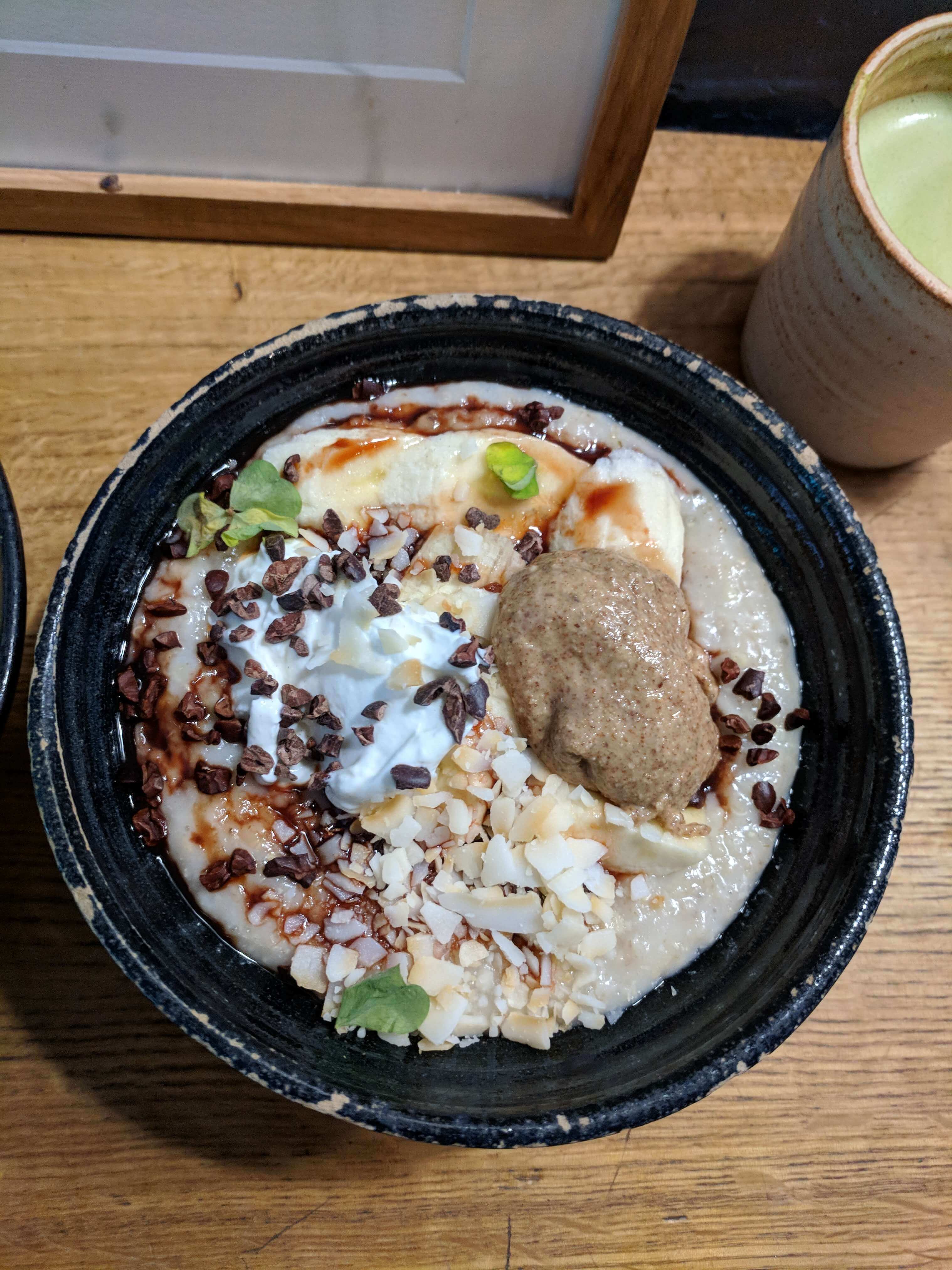 Influenced by the Danish concept of hygge, 26 Grains is a tiny café in Neal's Yard, the secret garden of Covent Garden. Hygge is an idea of cosiness and comfort, which I think 26 Grains have captured well. It's a small and homely space, filled with simple Scandi-influenced furniture and bags of grains and coconut sugar stashed in spare nooks.
There is a communal aspect to the café as many of the tables can be shared. When I visited it was a drizzly day, so we ignored the outside tables and took a stool on a breakfast bar, next to a chill guy enjoying a book. From here we could watch the staff bustle around in the open kitchen and look out onto the courtyard.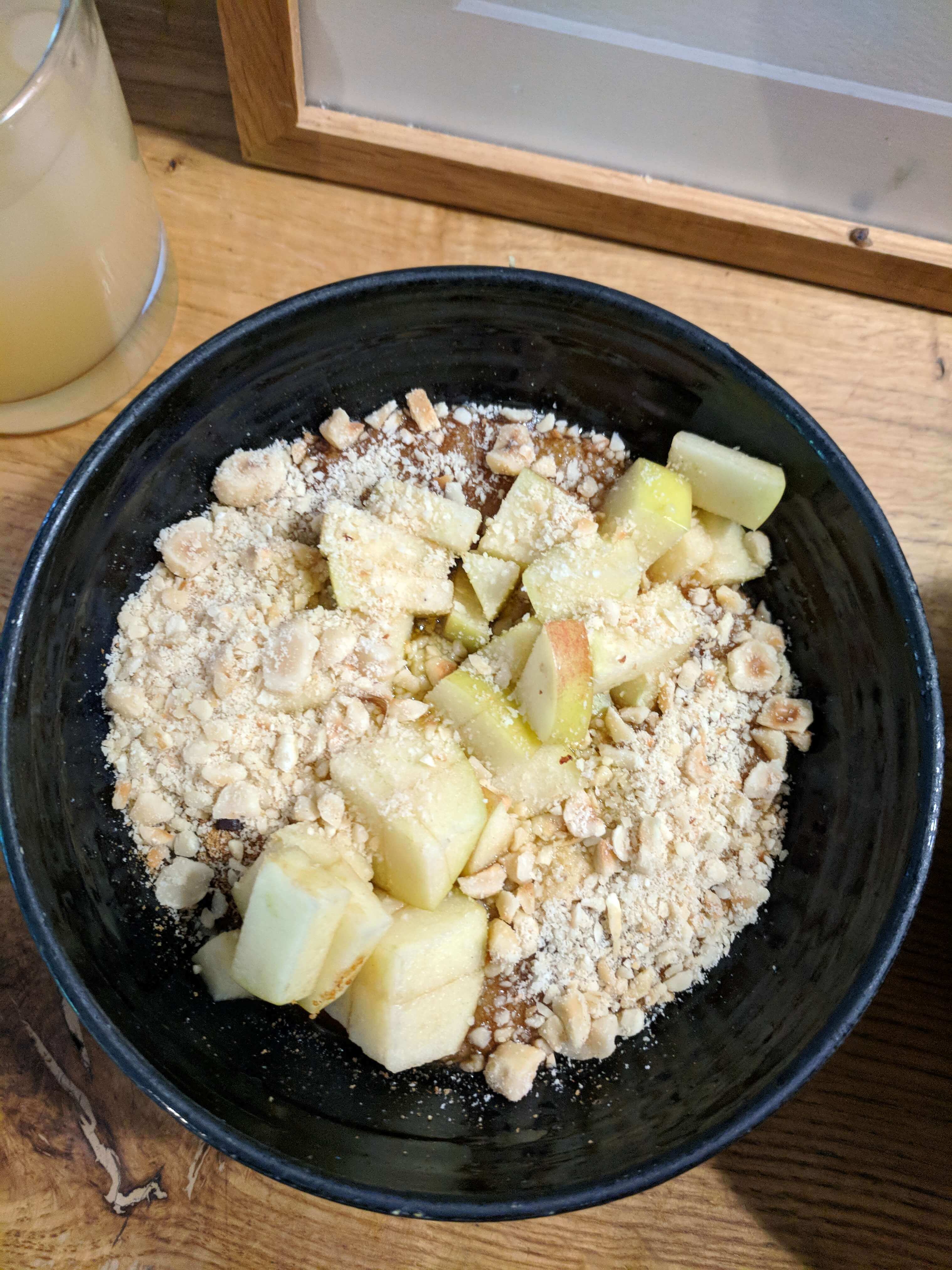 The menu is simple, with a selection of assorted grains and some savoury breakfast items. I settled on a decadent oat porridge made with almond milk, topped with sliced banana, thick Greek yoghurt and a generous dollop of homemade almond butter- plus a smattering of cacao nibs and coconut. The texture was perfectly creamy with a hint of crunchiness from the cacao nibs which kept things interesting. I paired this with an almond milk Matcha latte, which is just my ideal situation really. My boyfriend chose the Hazelnut & Butter bowl, which was essentially a healthier and more luxurious version of apple pie.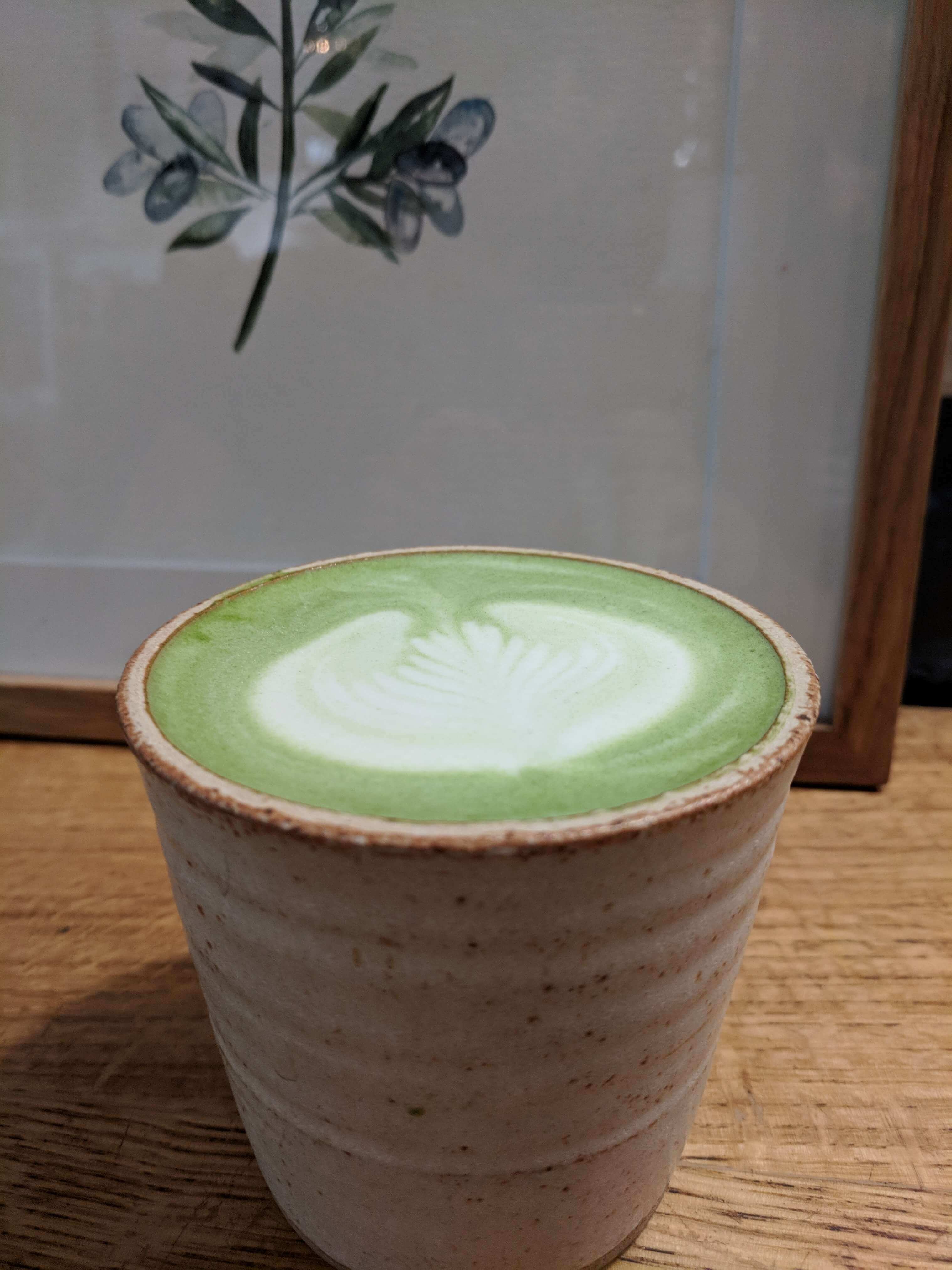 I left feeling full and happy, especially when I realised Neal's Yard Remedies is just next door. 26 Grains didn't disappoint and it's worth a visit for anyone looking for a healthy treat.