Happy World Vegan Day! 5 Vegan Brunches in London that you need to try
Wondering where to get a seriously good Vegan Brunch in the Capital?
It's World Vegan Day 2019, the day where we champion the plant based lifestyle. More and more people are changing to the vegan diet every day and the choice of delicious plant based options is increasing all the time in London..
Luckily for you, we've neatly rounded some of the best Vegan Brunch spots - so you can sort the good from the bad and make the wisest choice on where to Brunch!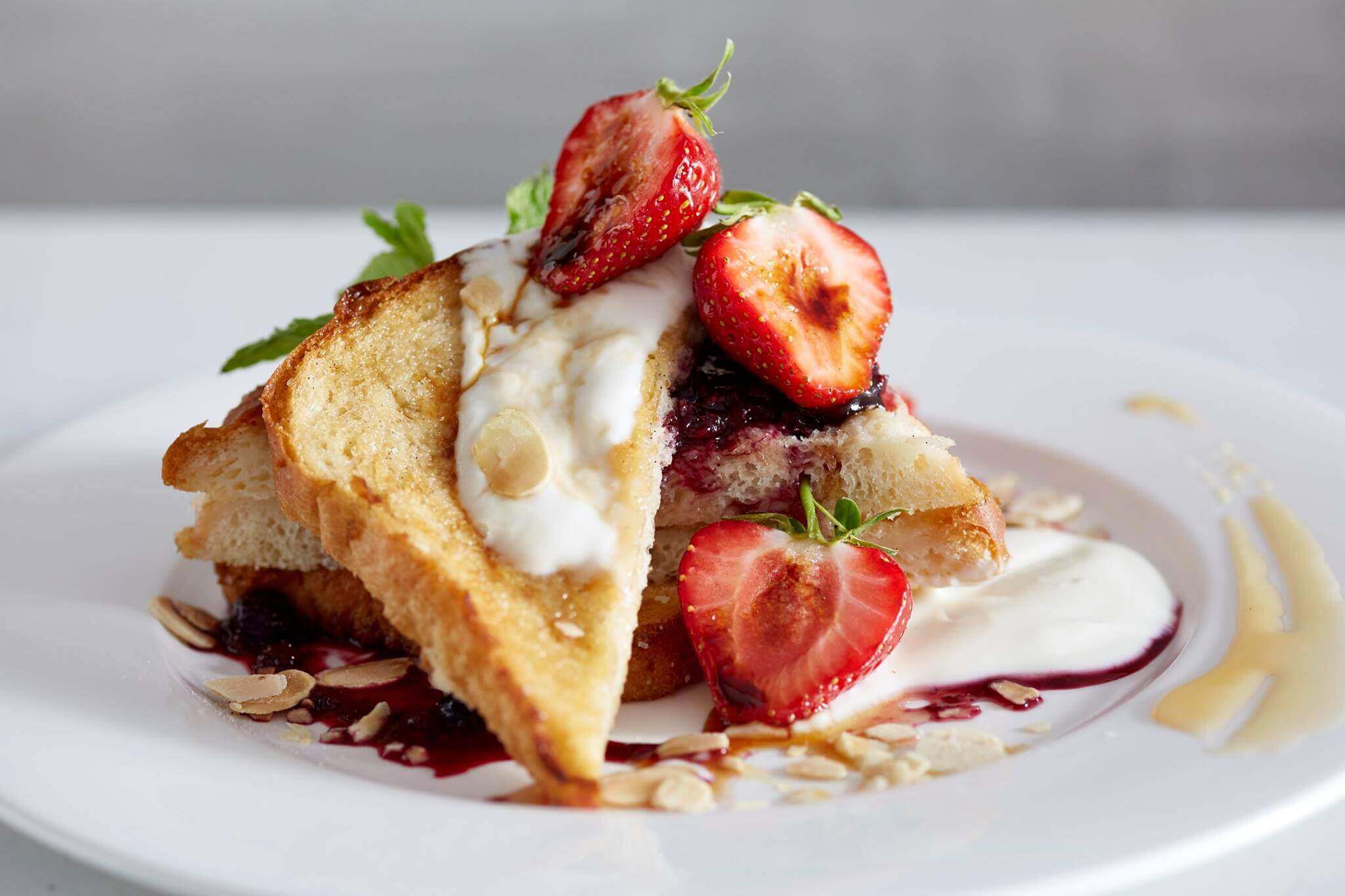 When you think of French Patisserie, visions of lusciously creamy and unfortunately non-Vegan desserts will spring to mind. But Café Forty One are here to ensure that you can still enjoy this elegant cuisine, without the animal products! Brunch away on avocado toast, a Full English and an array of fresh French pastries. Because everyone deserves cake!
Where is it?
41 - 51 Inverness Terrace, London, W2 3JN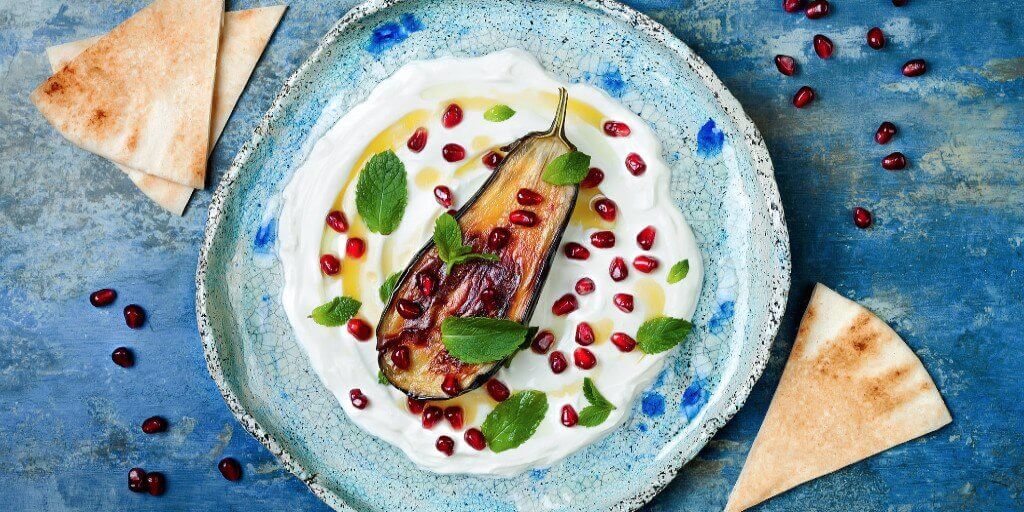 Rest easy, because the entire menu at Stem+ Glory is Vegan and there isn't a limp iceburg lettuce salad in sight. After revolutionising plant-based cuisine in Cambridge, they've now set up an achingly stylish flagship restaurant in the Barbican area of London. Visit for Brunch classics with a colourful twist and perky health-boosting juices.
Where is it?
Bartholomew Close, London, EC1A 7BF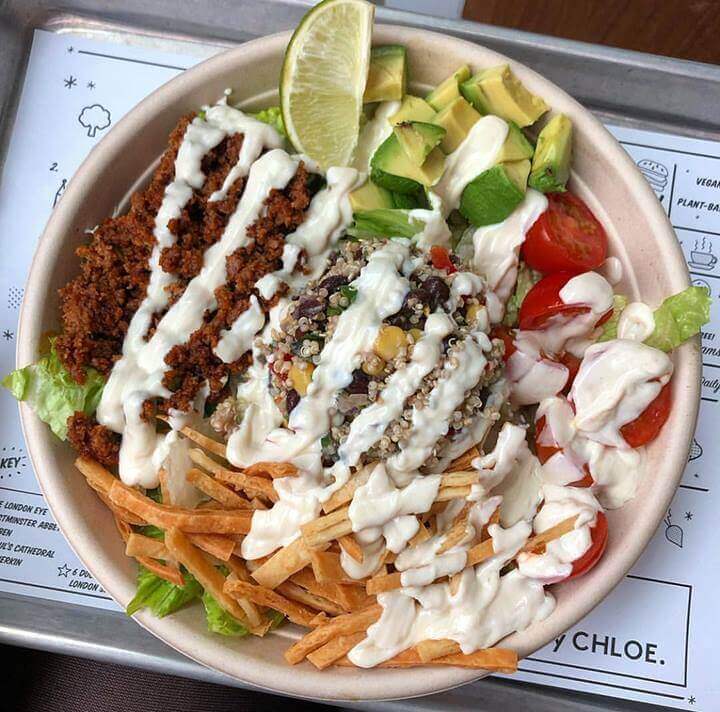 The golden age of junk food is here and by CHLOE were very much at the forefront of its synthesis. With fish n' chips, roast dinners and burgers that are completely plant-based, you'll leave Brunch feeling full and satisified. If you're on a health kick, you're not missing out as the salad section has some delicious options.
Where is it?
Drury House, 34-43 Russell St, Covent Garden, London, WC2B 5HA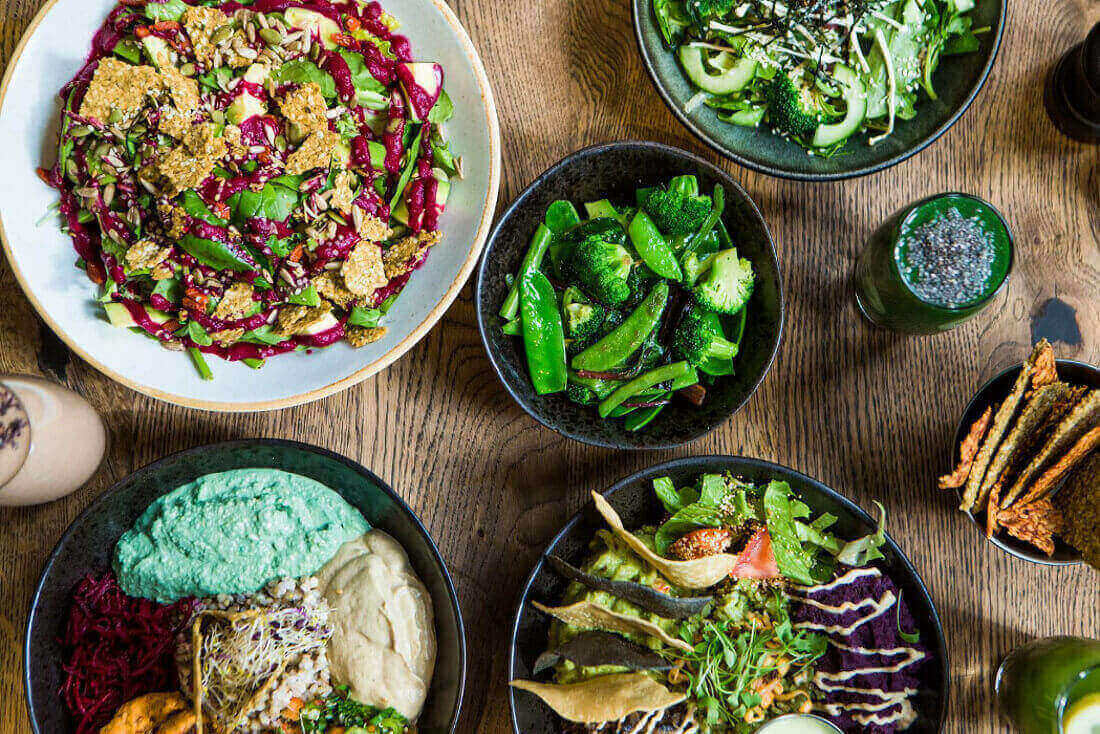 Try not be overwhelmed by the choice at Farmacy, as the entire menu is plant-based. With an ethos on food that tastes as good as it is for you, Farmacy specialises in decadent waffles, pancakes and healthful bowls. Wash it all down with one of their 'syringe shots', which are filled with holistic ingredients.
Browse their menu here!
Where is it?
74 Westbourne Grove, London, W2 5SH
Farm Girl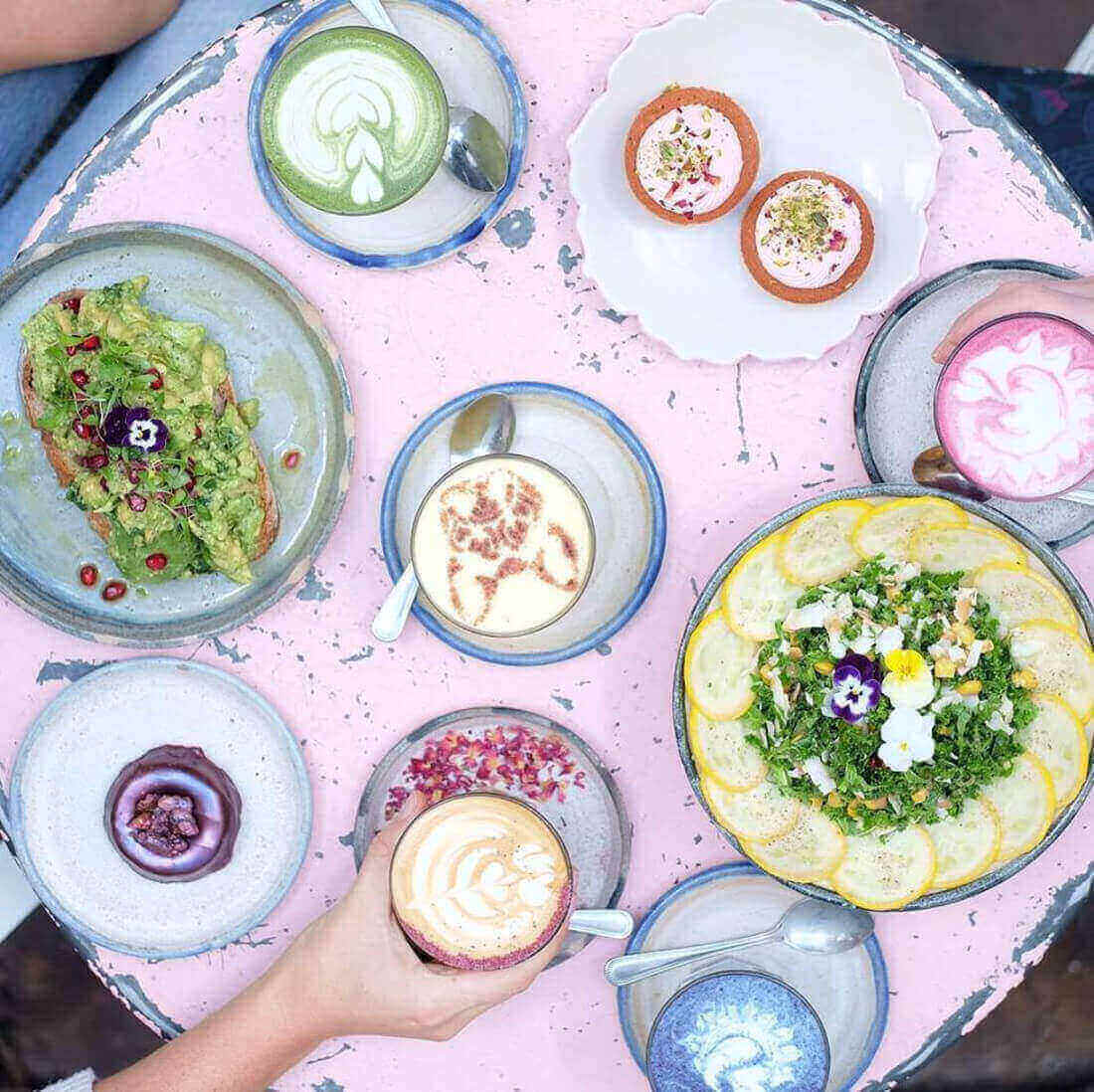 This sunny Aussie chain is an institution of all things healthy, holistic and delicious. With 3 branches open across Soho, Chelsea and Notting Hill, it's now easier than ever to indulge in a wholesome, plant-based Brunch. We particularly love their Dragon Bowl and Coconut BLT Sandwich, especially when it's paired with a magical blue matcha latte!
Where is it?
Soho - 1 Carnaby Street, London, W1F 9QG
Chelsea - 9 Park Walk, London, SW10 0AJ
Notting Hill - 59a Portobello Road, London, W11 3DB
So, Londoners - where's your favourite spot for a Vegan Brunch? Get in touch and let us know!