Foodie Festivals in the UK to add to your summer calendar!
Start planning for summer 2020 with these fabulous foodie festivals around the country.
Case of the winter blues? We've got you covered! Here at Bruncher, we're already dreaming of summer, and there's no way we'd rather spend our days than kicking back at a food festival, stuffing our faces in the sunshine and celebrating the best pop-up stalls, street food vans and indie food producers in the world. So, we've gathered together a list of our favourite food festivals in the UK...
Best UK Food Festivals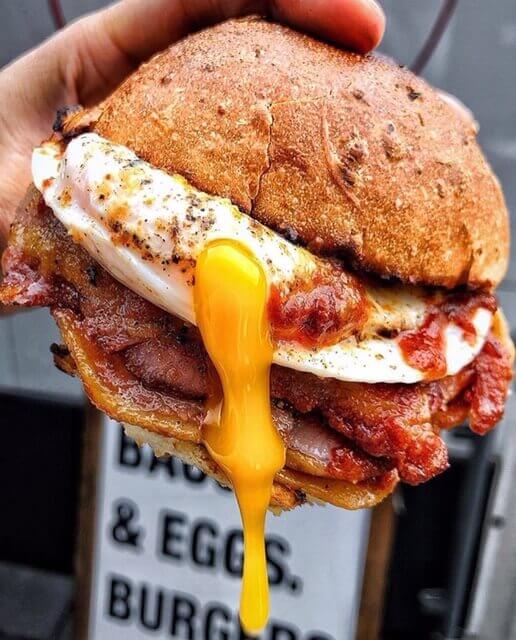 Obviously the most essential day on any foodie's calendar, London Brunch Festival is only in its third year and is already a huge hit. Though the 2020 dates are yet to be announced, you can be sure to expect avo-on-toast and Bloody Marys galore! There will also be plenty of workshops, talks from industry pros, DJ sets and all the Brunch munch you can stomach.
When?
To be confirmed
Price?
To be confirmed
Where?
Truman's Brewery, 91 Brick Lane, Spitalfields, London, E1 6QR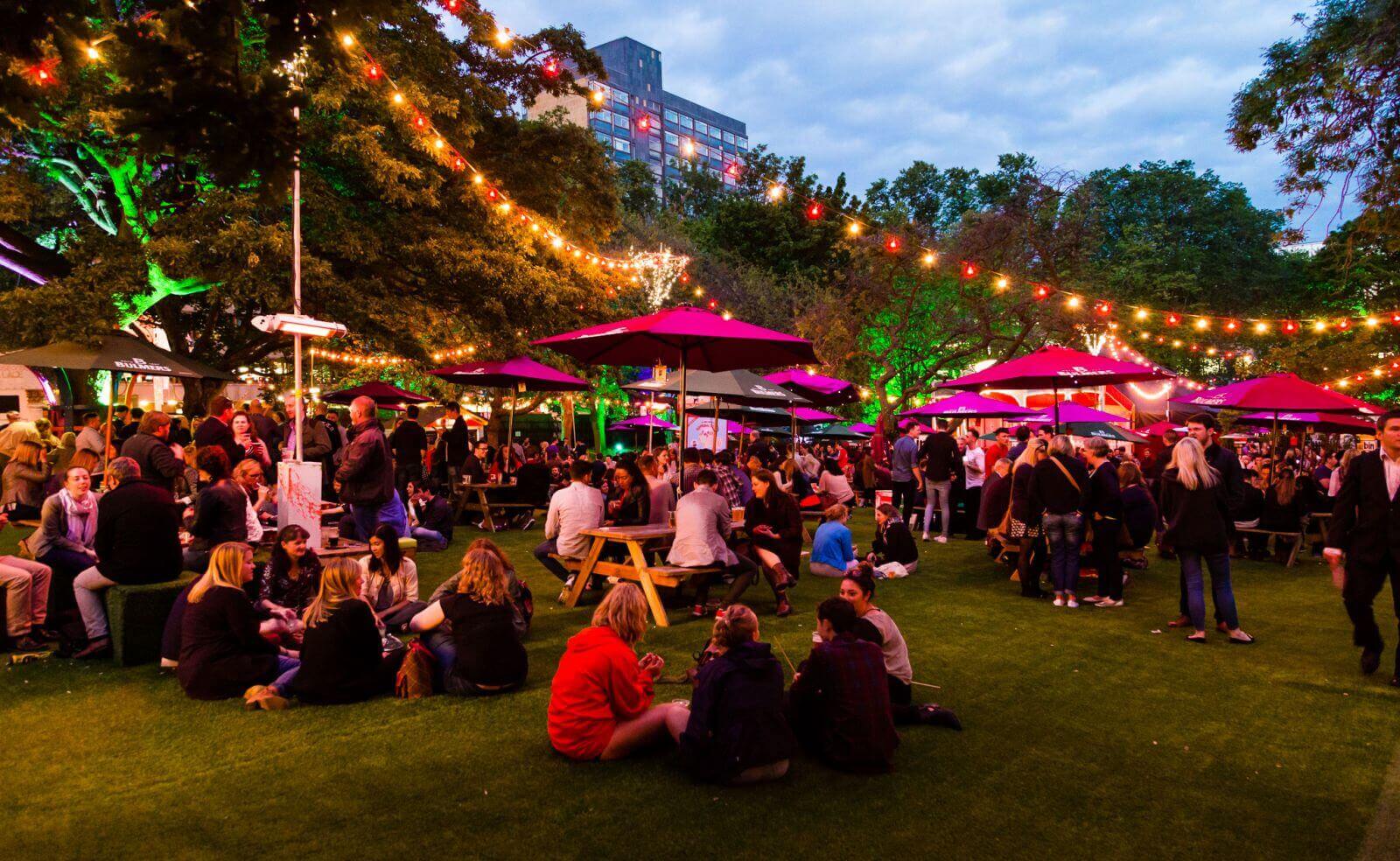 The Edinburgh Food Festival will return in July 2020 so prepare yourself for a food-filled extravaganza of good quality Scottish grub. From mouth-watering gelato from Alanda's to hearty pies from Jarvis Pickle, celebrate the best of authentic Scottish food, along with yoga classes, foraging workshops and talks from prominent Scotland-based chefs. And if that doesn't convince you, what if we told you that the entire event is free?
When?
24th July - 2nd August
Price?
Tickets are free
Where?
Assembly George Square, Edinburgh, EH8 9JU
Click here for more info: https://www.edfoodfest.com/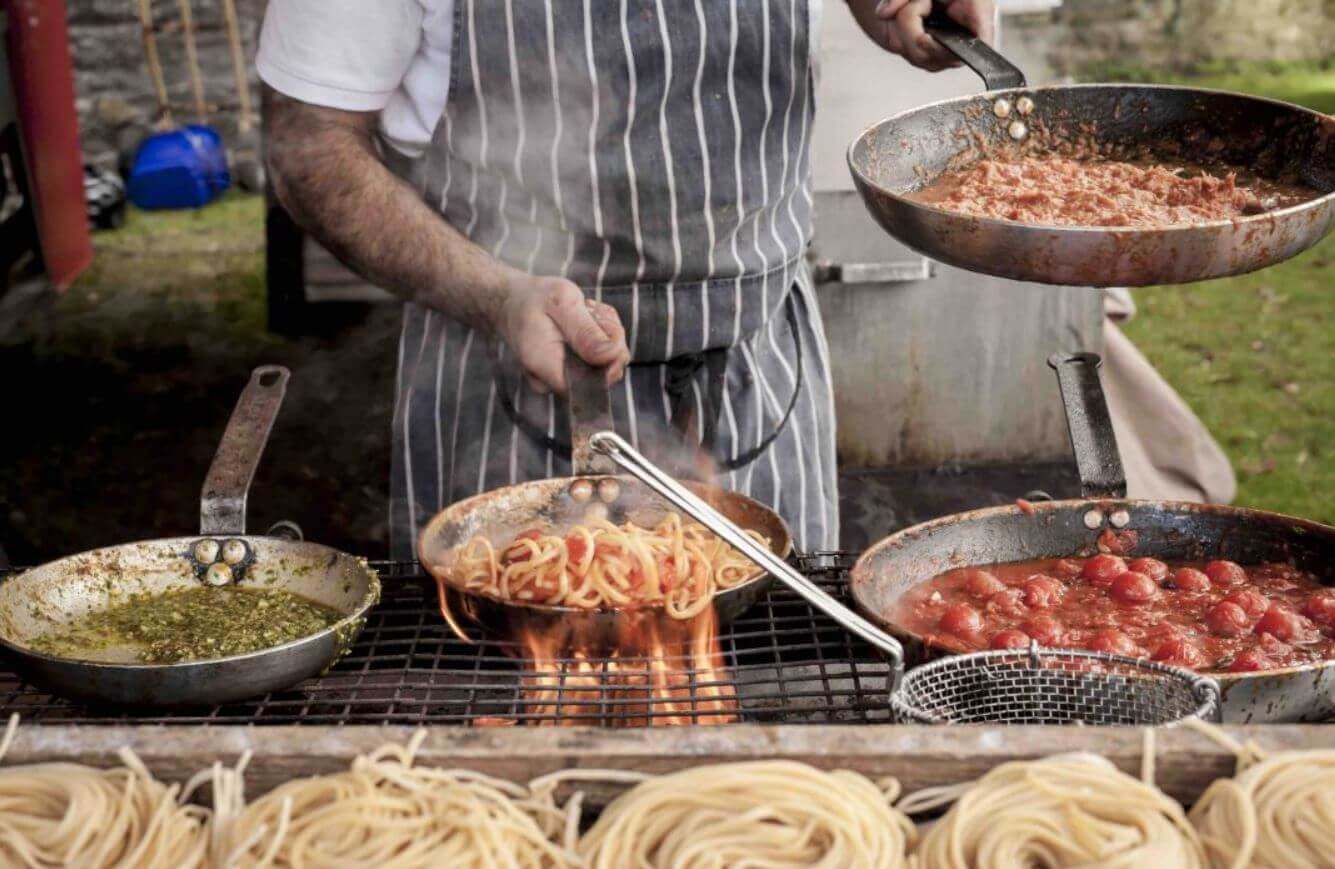 Soak up the last rays of sunshine in the picturesque Welsh countryside of Abergavenny, a burgeoning foodie hotspot whose annual festival draws in renowned chefs, speakers and local farmers alike. Expect live demos from established chefs, inspirational talks and stalls spilling out from every pavement as far as the eye can see.
When?
19th - 20th September
Price?
Ticket prices vary
Where?
Throughout the town of Abergavenny

Click here for more info: https://www.abergavennyfoodfestival.com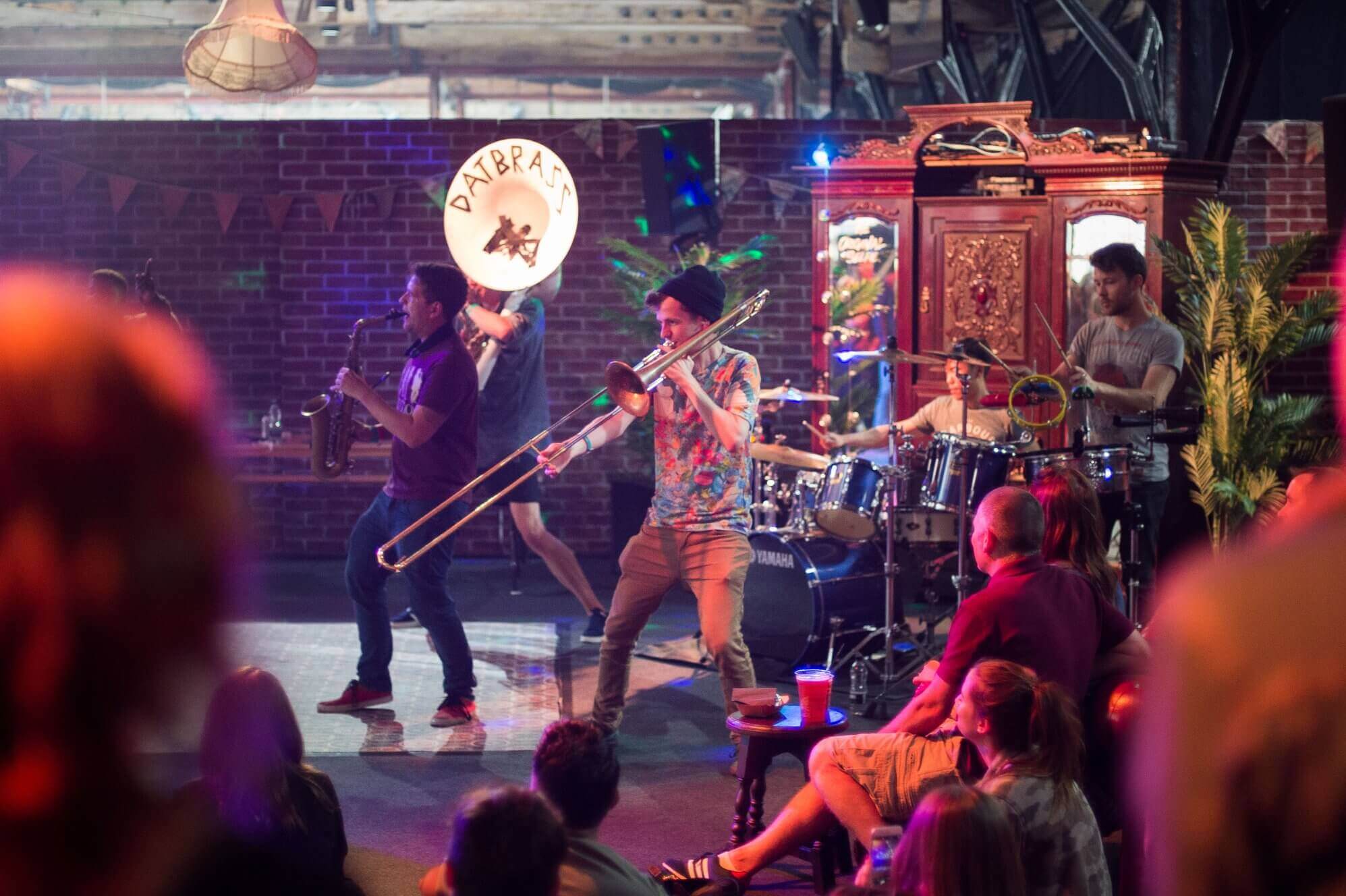 Herbivores, look away now! Hosted on the aptly macho Tobacco Dock in London, Meatopia specialises in wood-smoked, dry-cured, greasy, hearty slabs of the finest meat. They put the spotlight on some of the world's best live-fire chefs - along with booze, music and a great view of the docks.
When?
4th - 6th September
Price?
Tickets start from £23.85
Where?
Tobacco Quay, Wapping Ln, London E1W 2SF
Click here for more info: https://meatopia.co.uk/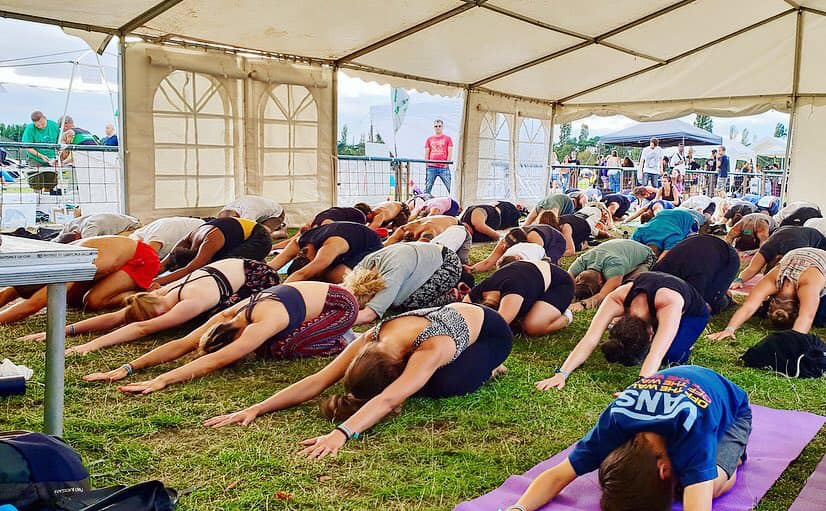 Herbivores, you can look again - this one's for you. If you like your food fest to feel like a full weekend at Glasto then pitch your tent at Nottinghamshire's Vegan Camp Out, a three-day event of plant-based food, performances and activism. Vegan VR experiences are available, along with live music, after parties and comedy acts, though you may prefer to just feast on vegan donuts, gelato and burgers. For the full kumbaya experience, yoga gurus will be on hand to guide your chakra.
When?
21st - 23rd August
Price?
Tickets start from £50 for adults
Where?
Newark Showground, Lincoln Rd, Newark NG24 2NY​

Click here for more info: https://www.vegancampout.co.uk/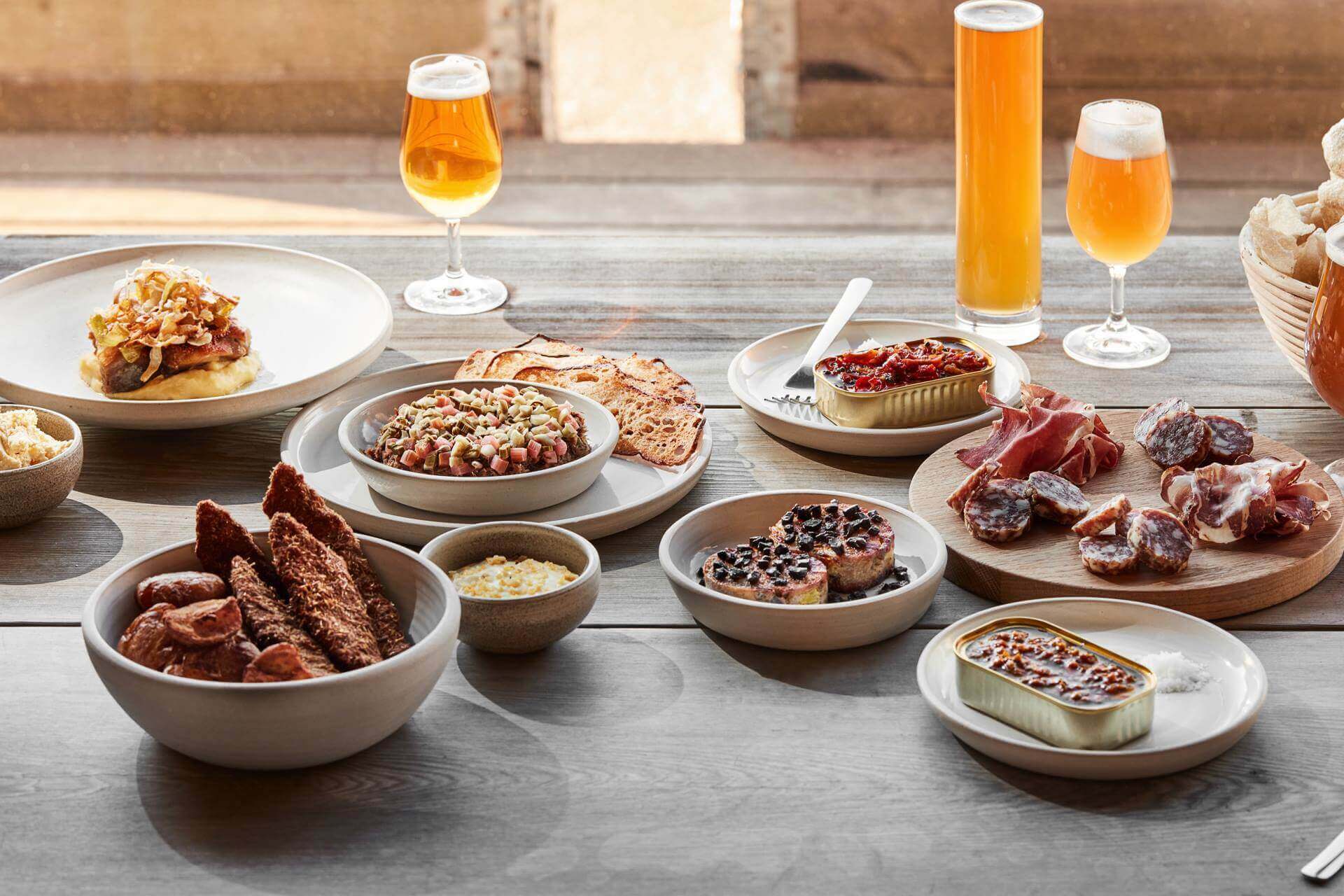 Mainly for the beer buffs, but there'll still be plenty of food stalls at the London Craft Beer Festival – you're going to need to line your stomach for this one. Try food from some of London's top restaurants before sampling bespoke and classic IPA's, stouts, ales and lagers. Last year saw the likes of Beavertown, BrewDog and Five Points Brewing Co, along with a whole host of indie brewers.
When?
7th - 9th August
Price?
Tickets prices vary
Where?
Tobacco Quay, Wapping Ln, London E1W 2SF
Click here for more info: https://londoncraftbeerfestival.co.uk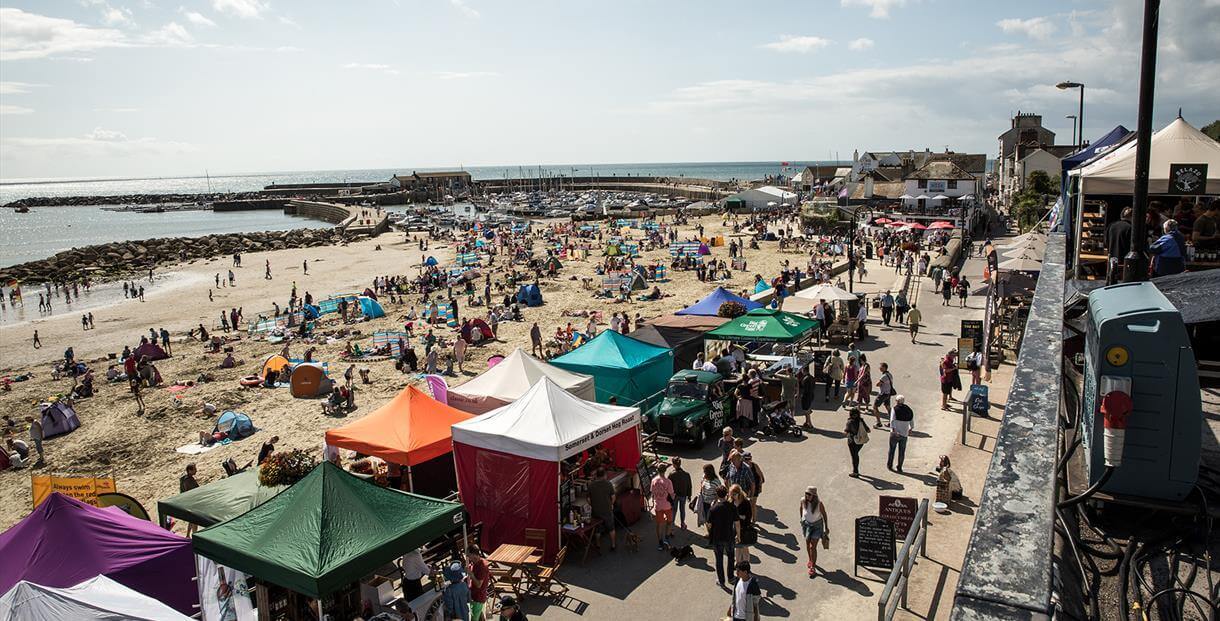 Mark Hix, the chef and restaurateur behind some of the UK's best eateries (Hixter, Tramshed and Hix Soho to name a few) is at the helm of this two-day foodie event, created with the intent of boosting the cuisine and produce of his hometown Lyme Regis and the South West. The crux of the festival will be interactive cookery demos from esteemed chefs, along with supper clubs and produce from local exhibitors. It's being held on the Marine Parade and Cart Road in Dorset, so expect a fishy theme and plenty of seafood stalls!
When?
5th - 6th September
Price?
Tickets are free
Where?
Marine Parade and Cart Road Lyme Regis Dorset DT7 3JF
Click here for more info: https://www.hixrestaurants.co.uk/restaurant/food-rocks/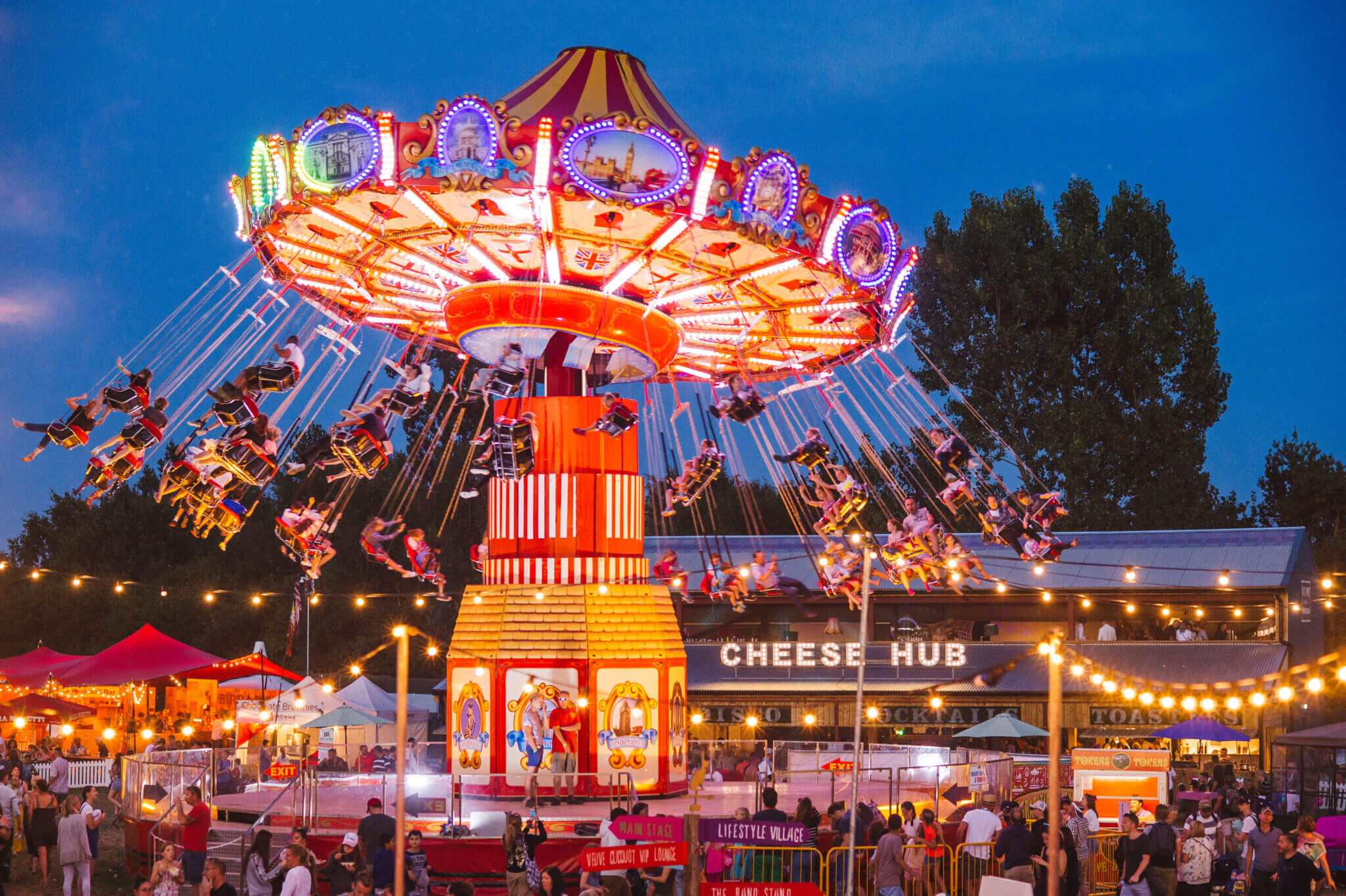 One for all of the family, The Big Feastival is the ultimate feel-good celebration of music and food. With previous headliners such as Eblow and Jess Glynn, along with appearances from the likes of Raymond Blanc, Mark Hix and Gennaro Contaldo, there's a lot to look forward to this year. It's located on Alex 'ex-Blur bassist and cheese connoisseur' James' farm so keep an eye out for his Britpop pals roaming the fruit stalls and taking up all the room on the carousel.
When?
28th - 30th August
Price?
Ticket prices vary
Where?
Kingham, the Cotswolds, OX7 6UJ
Click here for more info: https://thebigfeastival.com/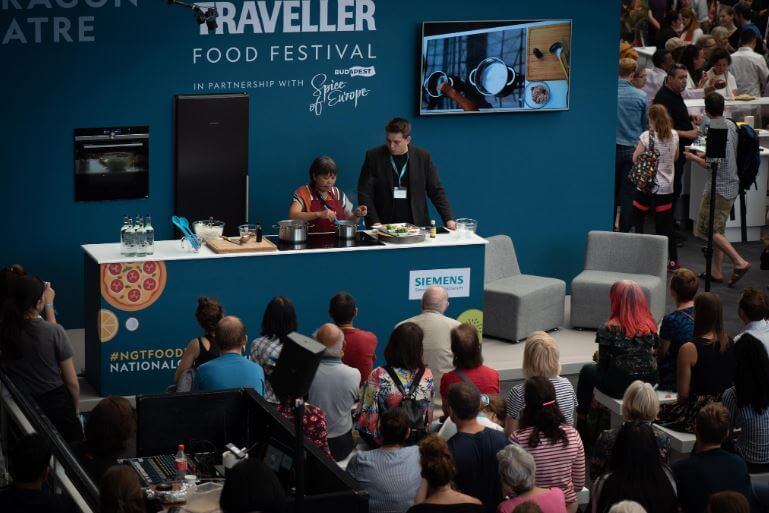 If you're struggling to find the time to hop on a plane this summer, do not fear! The National Geographic Traveller Food Festival returns to London for 2020, bringing you a joyous celebration of food and culture. Not only will you have the chance to sample tasty dishes from around the world, you can listen to talk from your favourite food writers, take part in foodie masterclasses and watch some of the world's most innovative chefs in action.
When?
18th - 19th July
Price?
Tickets start from £12.24
Where?
Business Design Centre, 52 Upper Street, The Angel, London N1 0QH
Click here for more info: https://foodfestival.natgeotraveller.co.uk/