Focus on...Brunch at Urban Angel
The Edinburgh Fringe Festival is back and Bruncher is celebrating by taking an in-depth look at the best places to Brunch in the city.
In today's feature, we're looking at the godfather of the Edinburgh breakfast scene - Urban Angel
Set on hilly Hanover Street, Urban Angel is a Bruncher's paradise that ticks all the boxes of delicious food, damn fine coffee and very visible wi-fi code.
Brunching at Urban Angel is an established Edinburgh tradition, something you must experience on any visit to the city.
Despite being one of Auld Reekie's trendiest cafes, Urban Angel is amazingly 15 years old – something that is a testament to how it has always been ahead of the curve in setting the template for what a modern café should be.
The ethos is to deliver a food experience that is ethical, sustainable, seasonal and local. When you embark down the stairs to enter and are hit with that delightful coffee aroma, it's clear you are about to experience a Bruncher adventure to remember.
Available from 8am – 5pm Monday to Friday and 9am – 5pm on weekends, Urban Angel's all day Brunch menu is an extensive collection that caters for every palate, including vegetarian, vegan and gluten free options for those with dietary requirements.
Brunchers can enjoy classic favourites made to perfection such as Eggs Benedict and French Toast, as well as exciting offerings for those looking for something a bit different such as baked eggs in tomato sauce with feta & za'atar.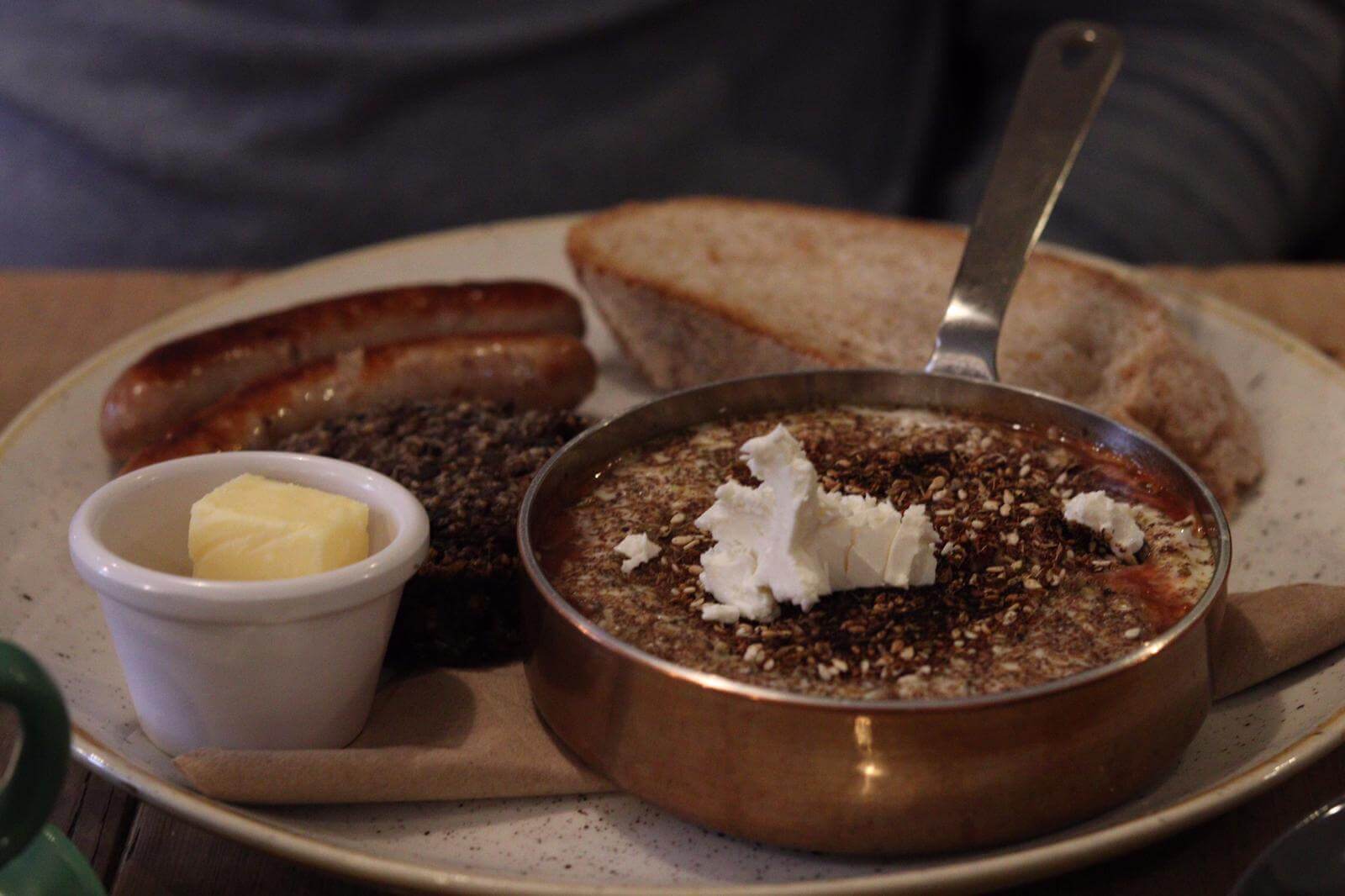 Brunch is the most decadent meal of the day and Urban Angel make it easy for Brunchers to indulge a big appetite, with the option to choose from an extensive list of add ons including haggis, portobello mushrooms and a side of toast. All the bread is baked in house, so we can particularly vouch for the freshness and quality of the toast, with options such as sourdough and rye available to select from.
If you're on a diet or looking to detox after a busy night at the Edinburgh fringe, then Urban Angel also offer a range of healthy options including a peanut butter & maca smoothie bowl as well as a range of fresh juices.
Those seeking a caffeine fix are also in luck as Urban Angel are serious about their coffee! Urban Angel constantly rotate their coffee menu to showcase exciting beans from quality roasteries, in addition to their own bespoke blend made in conjunction with North Star Roast that is freshly ground throughout the day.
We couldn't end our focus on Urban Angel without exploring the most fabled of all meals: Breakfast dessert. Urban Angel have perfected the greatest, most decadent meal of the day offering a variety of cakes freshly baked on site. I mean, just take a look at the plum frangipane tart!
Angel by name, angel by nature. The Brunch offering at this place is heavenly. If you're looking for the best places to have breakfast and fuel a busy day at the Edinburgh Fringe, then look no further than Urban Angel. It's got a reputation as the number 1 in the Scottish capital for a reason!
See here for more information about Urban Angel.
Where is it?
121 Hanover Street, Edinburgh, EH2 1DJ