Focus on Côte
So, all the Cote's are now bookable on Bruncher – and, in celebration of no longer being in fear of that dreaded wait for a table, we went to try out the Breakfast offering at the nation's favourite bistro!
Inspired by the brasseries of Paris, Côte has conquered the palates of foodies all across the UK with a delicious all-day menu served in sophisticated and charming surroundings.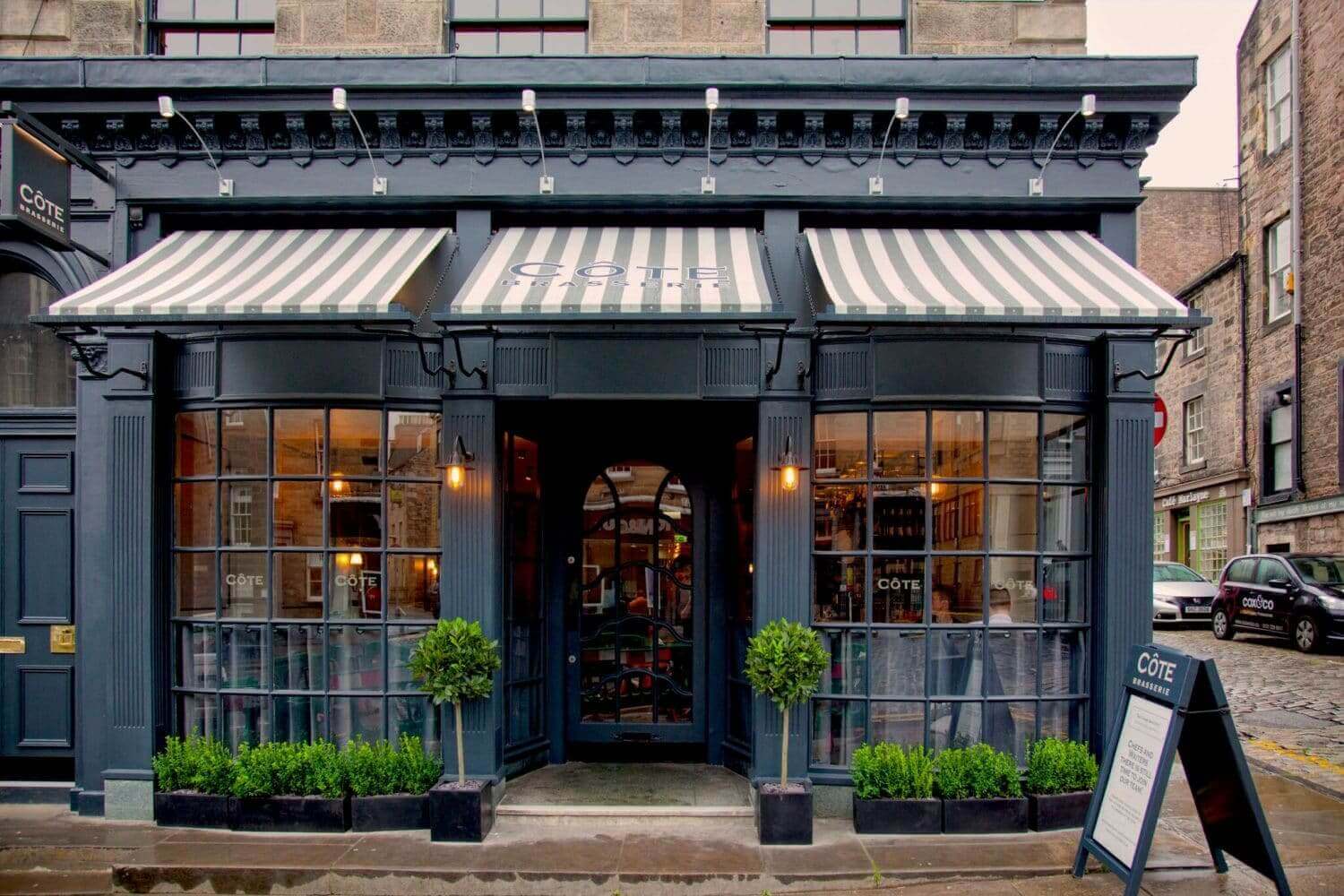 They're a Bruncher's dream, offering both a Breakfast and Sunday Lunch menu and, as the UK's most resourceful guide for these things, we simply needed to get them added to our site.
Our Côte adventure took place at the Liverpool branch located in the heart of the buzzing City Centre – and every member of the Bruncher team went along so they had to accommodate a big ol' group.
Fortunately for us, the menu at Côte is an eclectic affair catering for a Bruncher's every palate so it's perfect as a place for a social Brunch with a group of friends. It's a testament to the diversity of the menu that none of the team faced any obstacles picking a dish that suited their tastes.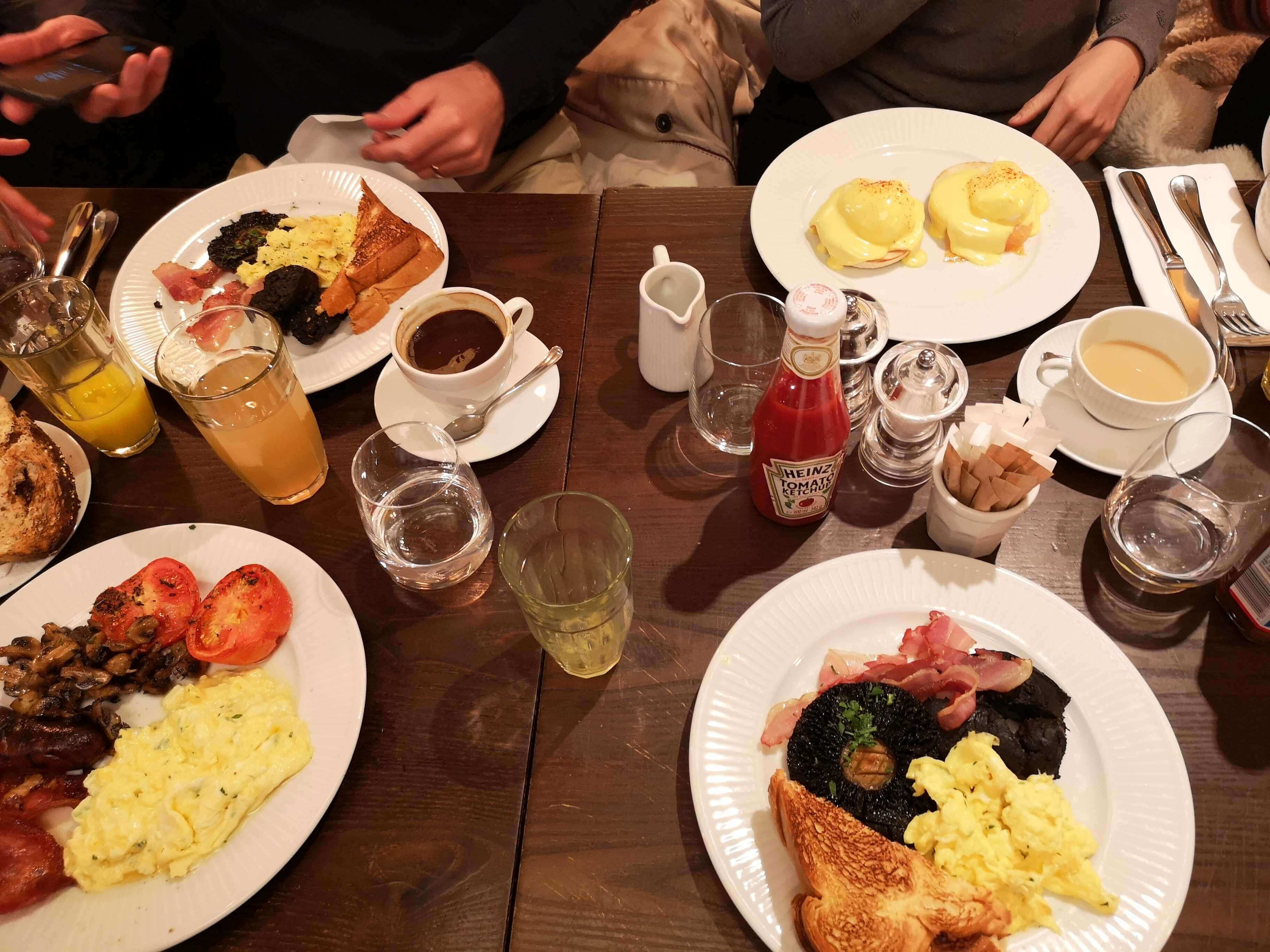 The menu is split into light and cooked options, combining classic favourites such as eggs Benedict and granola for those looking for a sure-fire good meal – with more daring options for those looking for something a bit different such as the crepe complete and the French Breakfast.
For the French Breakfast, we were completely sold on the mysterious inclusion of Boudin Noir. Whenever you must use google translate to figure out a menu item, you know you're in for an exciting time!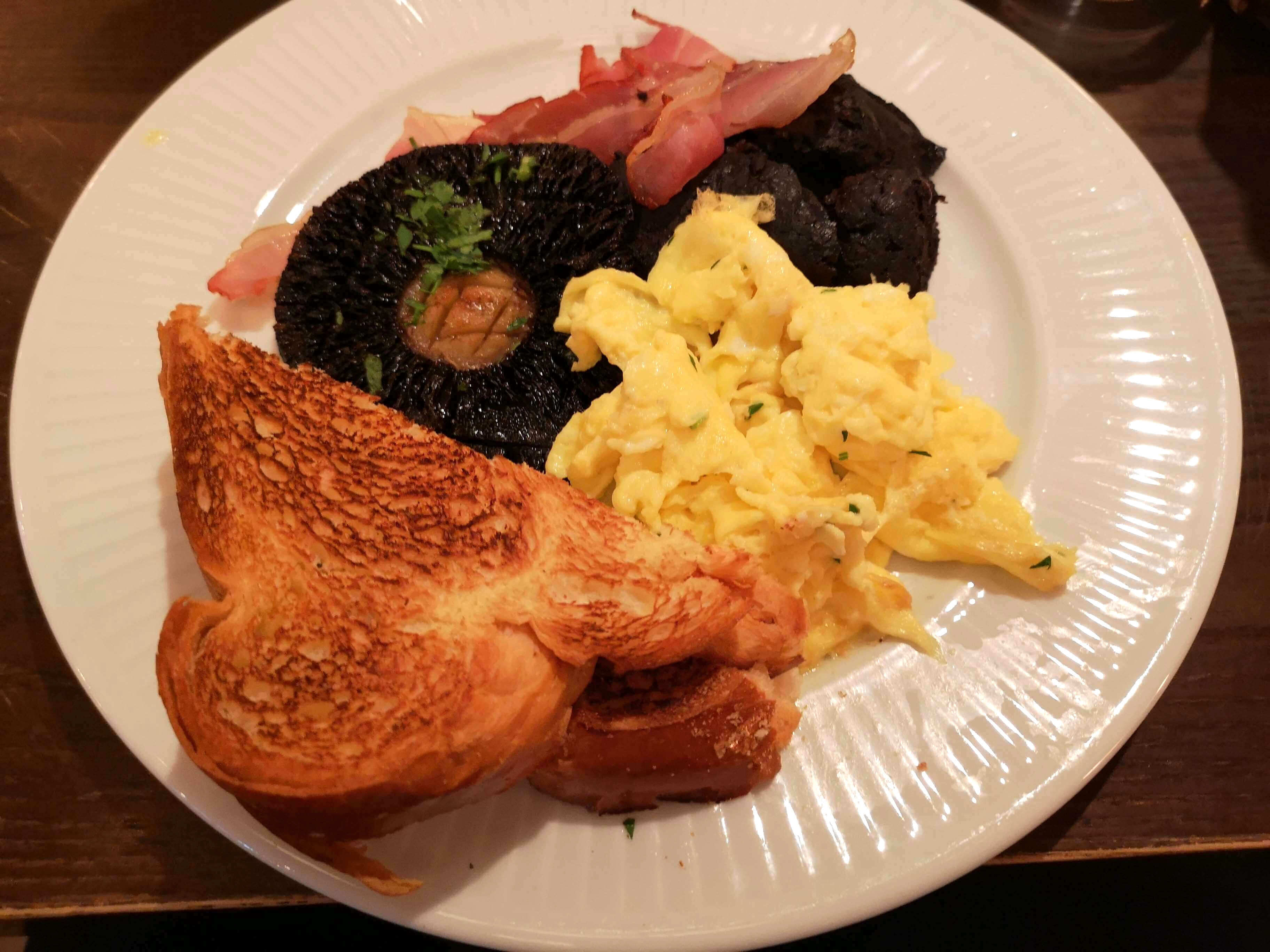 The French Breakfast lived up to the expectations, a delightful European twist on the traditional full English with Boudin Noir actually being an incredible tasting variation on black pudding - and the highlight of the meal.
Another exciting dish was the crepe complete, which was a warm crepe served with two free range eggs, bacon and shaved gruyere cheese.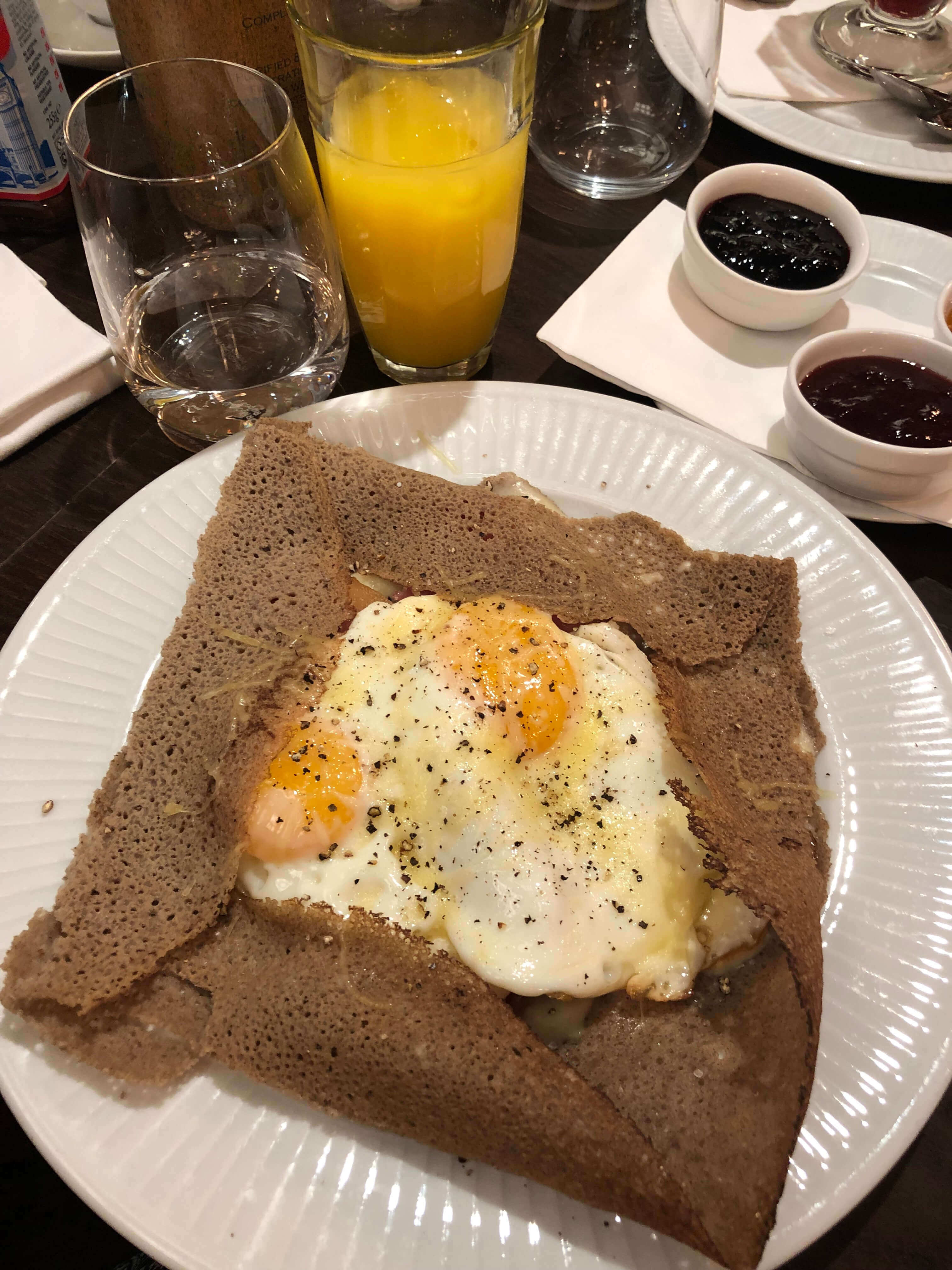 We know every Bruncher is always looking for a great deal – and Côte offer one to rival anywhere else with the Formule. This menu option includes any cooked breakfast with a hot drink and a fresh juice for just £10.50! We settled on that classic of combinations of orange juice and coffee, which delightfully complimented the hearty food.
The classic favourites were also done to perfection – and the eggs Benedict was a particular hit that ticked all the boxes, featuring a particularly delicious creamy hollandaise sauce. Also, since we were in a brasserie, it would have been rude to not embrace the spirit Paris and order the classic croissant.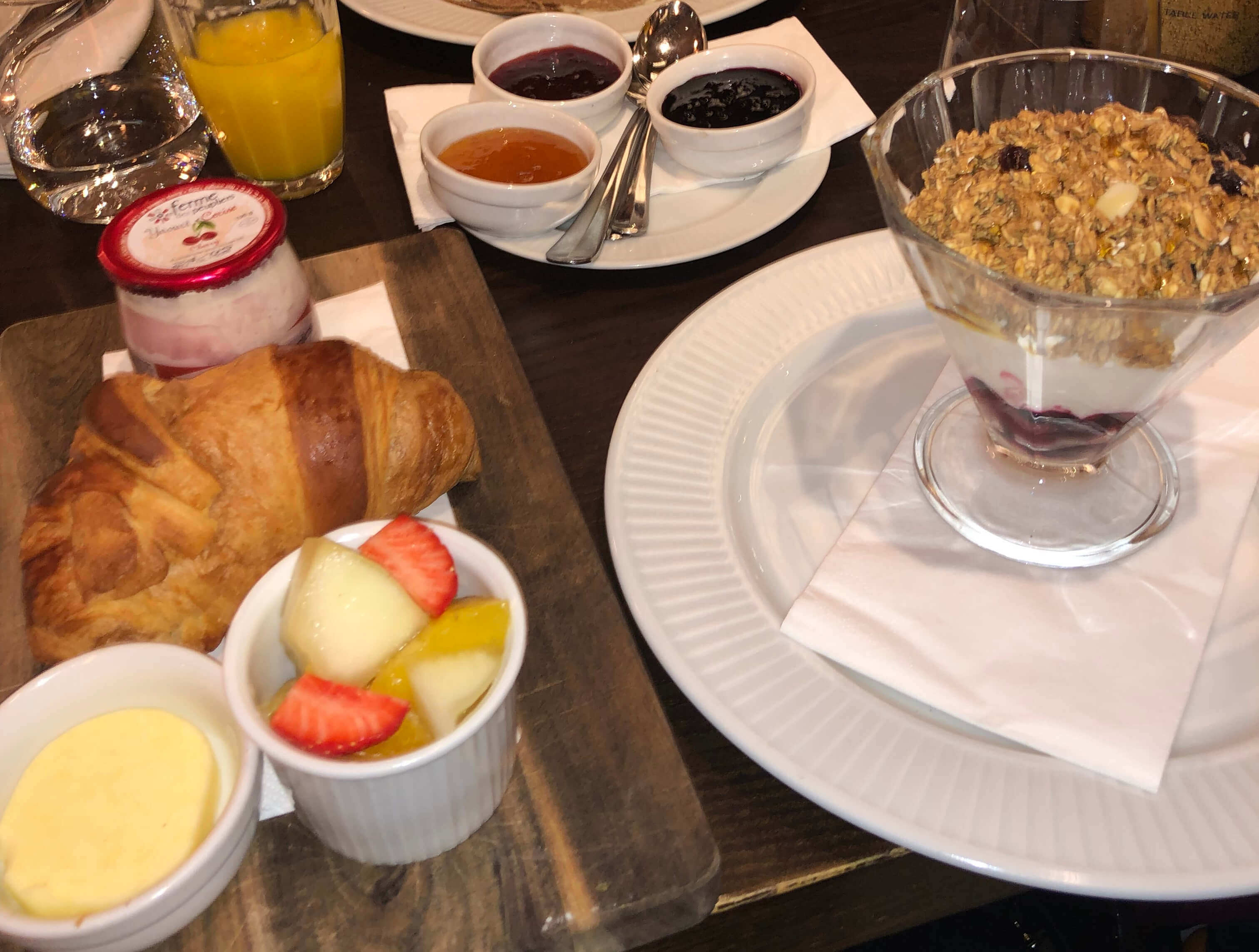 Typically for a French Bistro, the croissant was outstanding – as flaky, soft and buttery as you would want it to be and, coming in at just £2.40, it is also a bit of a bargain.
Unfortunately, this was a work trip and we were of course in ultra professional mode so couldn't spice up the experience with the addition of an alcoholic beverage. The one sour note of an otherwise terrific experience was made all the more difficult with tempting Mimosa and Bloody Mary options being on the menu.
But, hopefully we can live through you Bruncher. Learn from our mistakes and book your Boozy Brunch experience at Côte now
Perfect for groups and reasonably priced without scrimping on flavour, you wont regret dedicating a Bruncher outing to Côte Brasserie.
With over 90 venues across the UK, there is bound to be one accessible for you.
Search Côte on Bruncher now and find the one nearest to you…
Breakfast is served Monday to Friday until 12pm and Sat & Sun until 1pm.