Celebrate Pancake Day with All-You-Can-Eat Pancakes at Harvey Nichols Manchester
This February, Harvey Nichols Manchester is launching a flippin' delicious pancake menu in partnership with StreetSmart.
If, like us, you're a fan of pancakes and anything that's all-you-can-eat, you're in for a treat this February. Harvey Nichols is teaming up with StreetSmart to launch a mouth-watering pancake menu and guess what? It's completely bottomless!
For just £12.50, guests can gorge on as many fluffy, American-style pancakes as they can eat for up to 90 minutes, with a range of toppings including mixed fruits, honeycomb and pecan. And that's not all – a selection of delicious sauces will also be available, from more indulgent options like melted chocolate and lemon curd to healthier choices like Greek yoghurt for those watching their waistlines.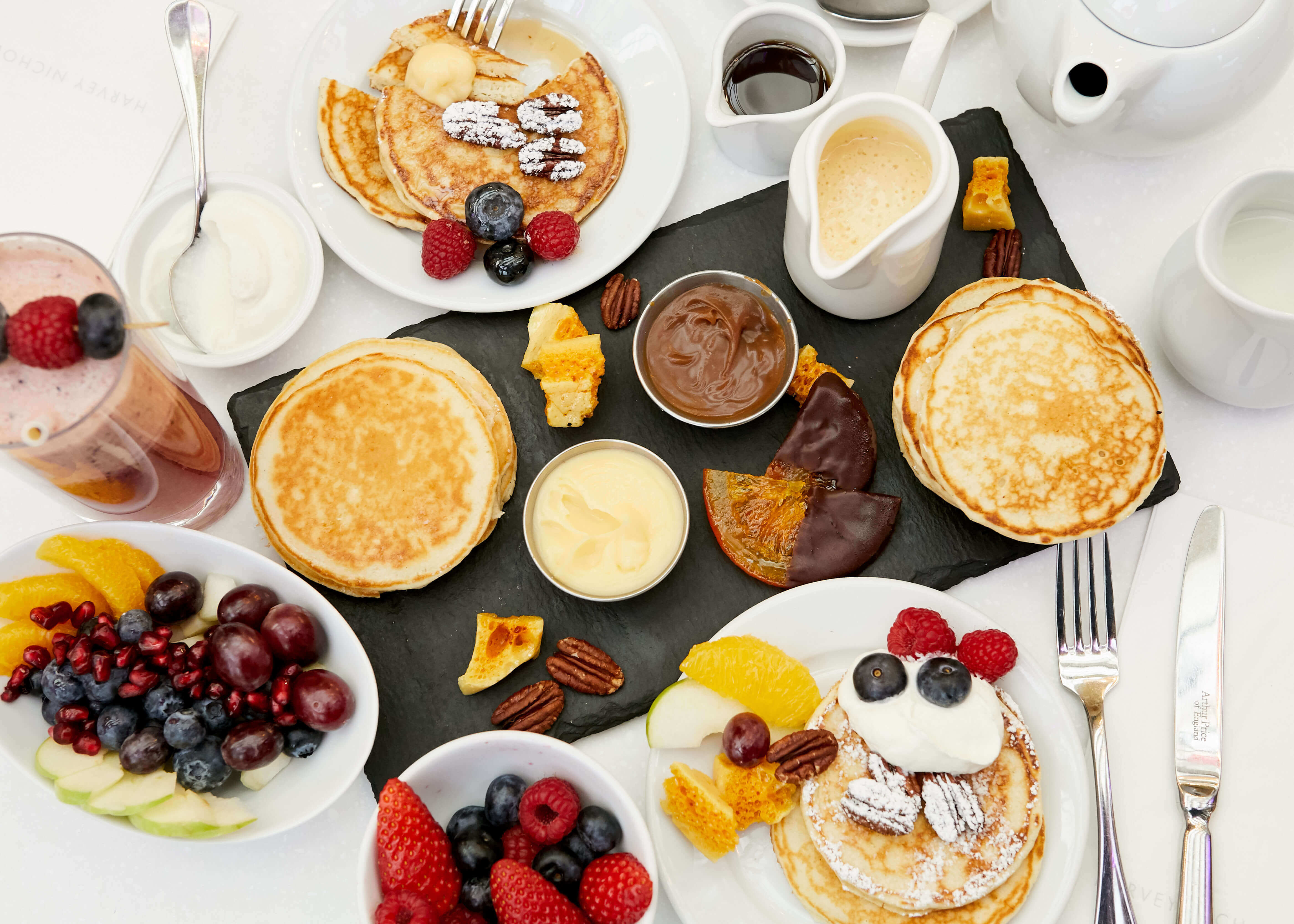 The menu will be running in partnership with StreetSmart, a charity fundraising for homelessness in the UK. An optional donation of £1 will be added to every guest's bill, which will go directly to the charity to help those in need.
The all-you-can-eat Pancake menu will be running from Thursday 20th February until Tuesday 25th February, taking place in the Second Floor Bar and Brasserie in Harvey Nichols Manchester. The menu will also be available in other Harvey Nichols hospitality sites including Knightsbridge, Edinburgh, Birmingham, Leeds and Bristol.
Click here to book your spot.