Brunch on the Beach: The Montague Hotel are hosting the ultimate Summer Brunch party!
Rumour has it there's a heatwave en route, just in time for the launch of The Montague Hotel's world-famous Brunch on the Beach bash.
Call in the sunny weather and socks 'n' sandals combos: summer has arrived and with it, a can't-be-missed beach party courtesy of The Montague. This luxury boutique hotel is in the heart of Bloomsbury and boasts one of the most stunning gardens in the capital – the perfect place for a sunny celebration!
Featuring unlimited cocktails – of the tropical 'Sex on the Beach' and Pina Colada variety – indulgent Brunch plates, kitschy décor and live performances, The Montague Hotel will put you in the summer spirit like no other.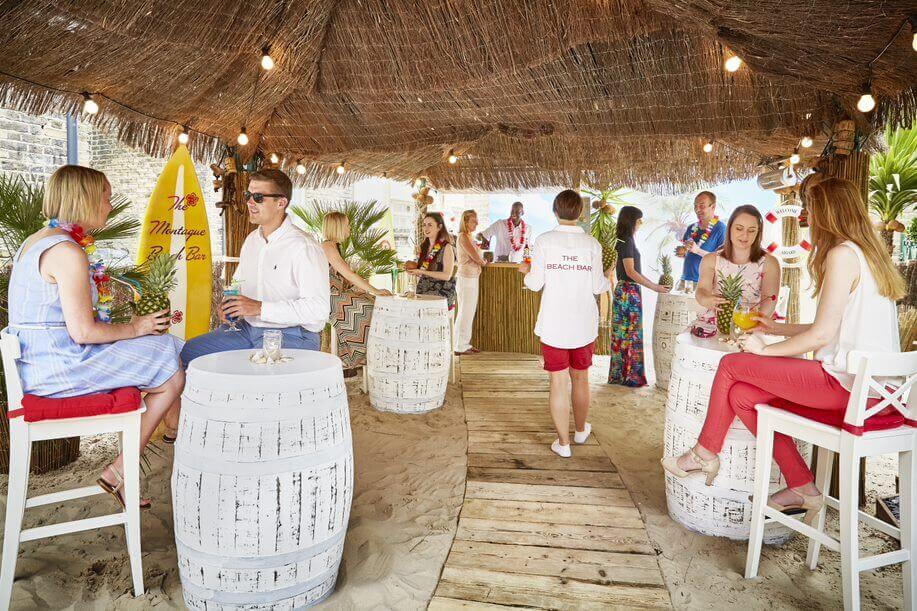 The Bahamian-themed garden is a slice of paradise and has been decked out with a coconut shy-style thatched roof, surfboards, leis and steel drums.
The Bottomless Brunch menu is available at just £39.00 which, along with the aforementioned bottomless booze (I mean it really is a good deal) includes dishes like avocado wit smoked salmon, black pudding scotch egg and delicious ice cream cones, with ample vegan and veggie options for the herbivores out there.
Best of all, Brunch on the Beach is available all throughout summer! It's the party of the year though, so best to book in advance to avoid disappointment.
***Available until mid-September. Book your two hour slot here