Best Bottomless Brunches in Cardiff
Hankering to book Bottomless Brunch in Cardiff but not sure where to go?
We've rounded up the top Bottomless Brunches the city has to offer. From trendy cocktail bars to quirky independents, getting your boozy Brunch fix in the Welsh capital has never been easier!

Indulge in Cardiff's original Bottomless Brunch offer at Grey and enjoy 90 minutes of Bottomless prosecco with a two-course Brunch menu where dishes included a steak sandwich, beef burger and other Brunch classics along with a Knickerbocker glory and apple crumble.
Where is it?
Greyfiars Road, Cardiff, CF10 3HH
Click here to book.
The famous Mexican and Latin eatery has now expanded into the Brunch scene and has an extremely affordable Bottomless Brunch on offer, starting from just £24.95 per person. Enjoy a massive 2 hours of unlimited prosecco or draught beer along with two courses of Latin inspired Brunch dishes. Starters include nachos and chicken wings whilst mains include burritos, enchiladas and of course Huevos Rancheros.
Where is it?
8 Mill Lane, Cardiff, CF10 1FL
Ground Floor, Mermaid Quay, Cardiff, CF10 5BZ​
For the Cardiff City Centre branch, book here
For the Cardiff Bay branch, book here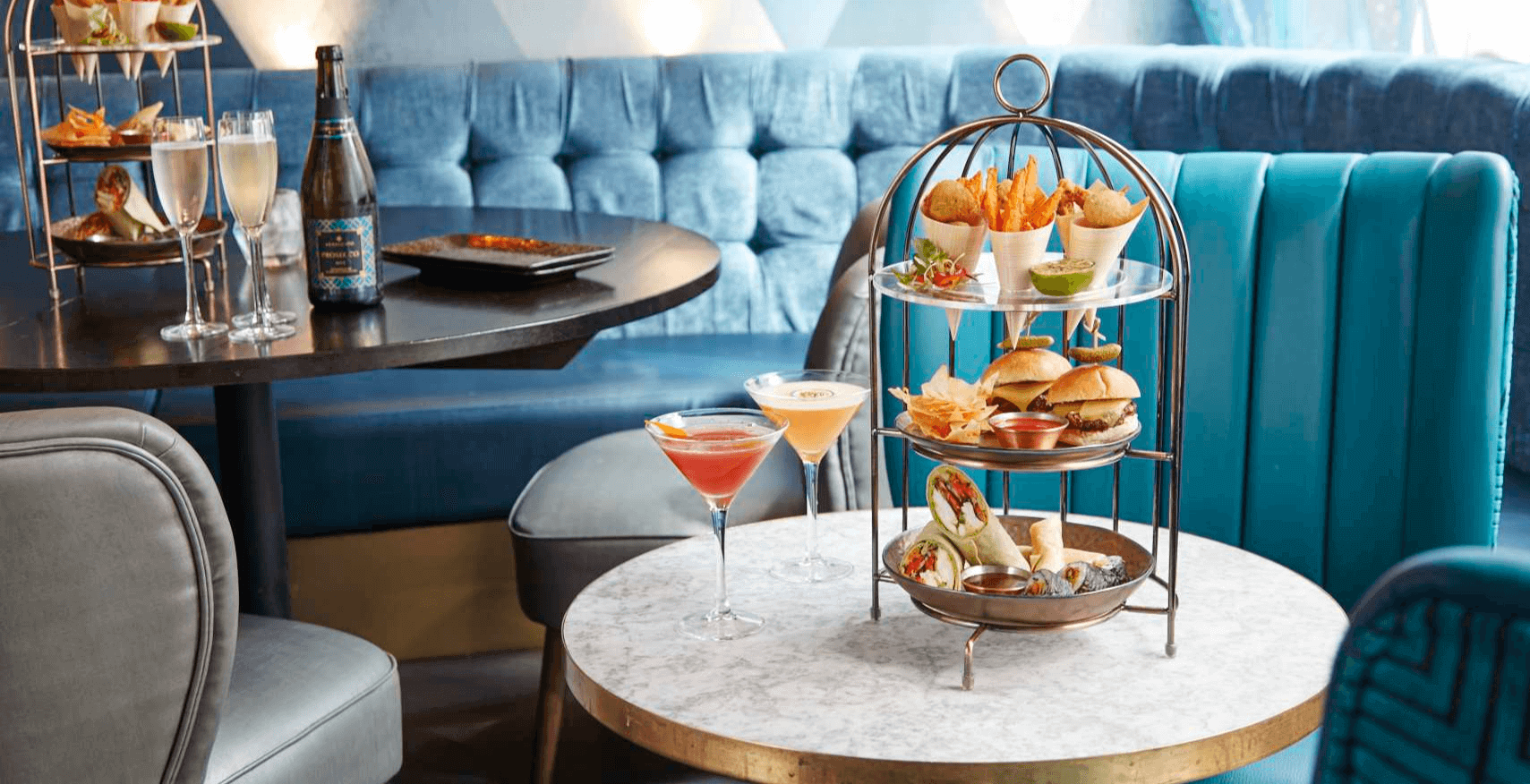 The swanky cocktail bars that have taken the UK by storm are serving up their take on Bottomless Brunch with their Bottomless Birdcage Dirty Martini experience. Served in the style of Afternoon Tea, three tiers of Brunch are presented in a birdcage stand which includes dishes such as cheese & tomoato arancini, beef sliders and hirata buns. Drink options include a selection of their signature Martini's, including a classic espresso and the crowd pleasing passion fruit martini.
Where is it?
Imperial Gate. St Mary Street, Cardiff, CF10 1FA
Book now, here
The Exchange Hotel - Culley's Restaurant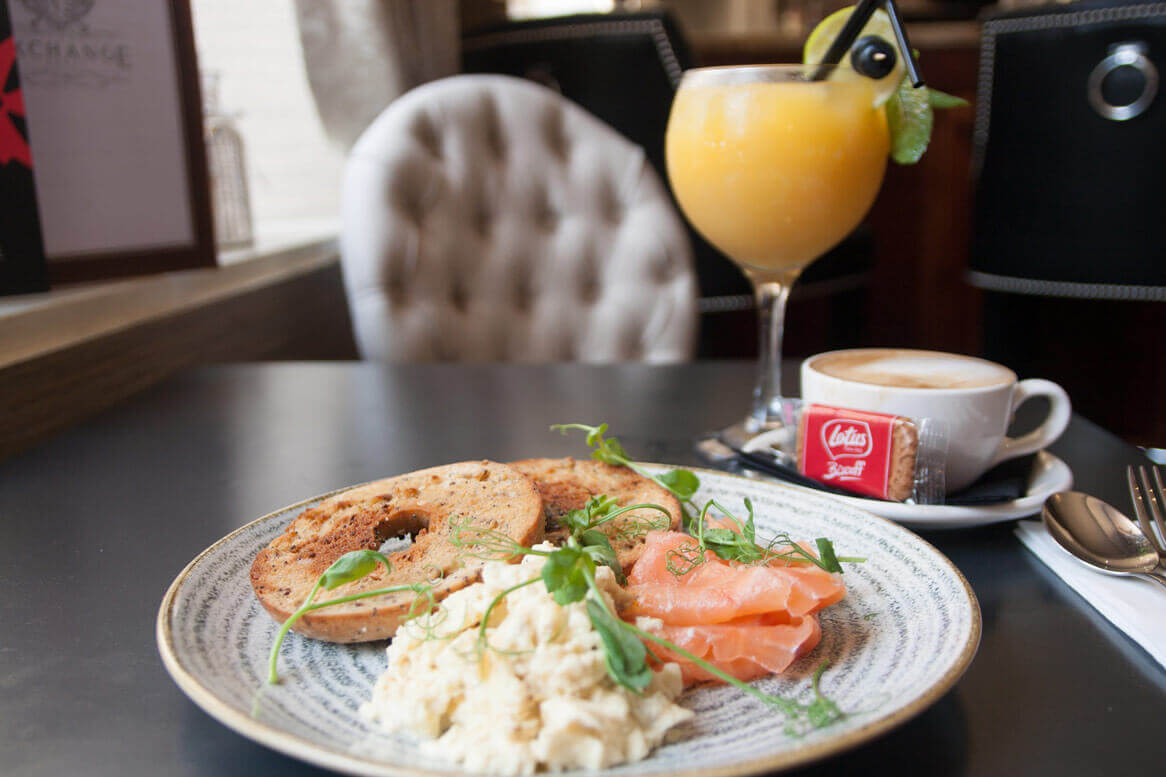 One of Cardiff's swankiest Bottomless Brunches, The Exchange Hotel promises freshly produced Brunch fare served in the elegant surroundings of their historic Coal Exchange building. Choose a main course of Chorizo & Black Bomber Omelette or go all out with their Full Welsh Breakfast, made with local ingredients from around the region. Follow with a decadent dessert and 90 minutes of unlimited Prosecco and there you have the perfect Saturday afternoon.
Where is it?
The Exchange Hotel 4-5 Mount Stuart Square, Cardiff, CF10 5FQ
Find out more, here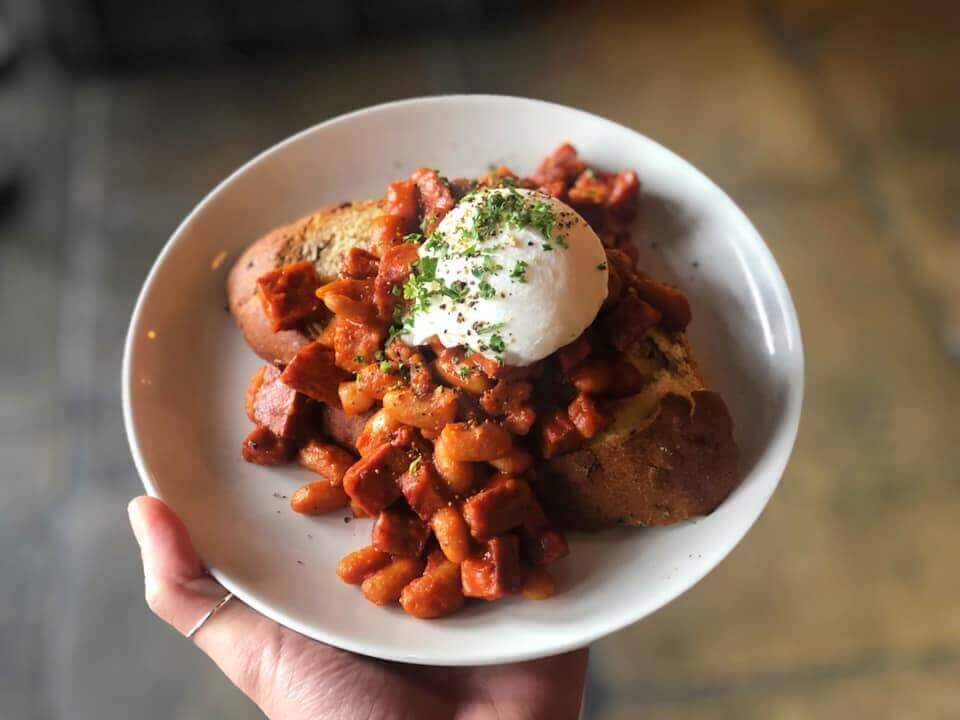 Dubbed as 'Cardiff's answer to Havana', Revolucion De Cuba takes on Mexican and Latin inspired Brunch dishes including the Cubano Benedict and Huevos Rancheros. They also top this list for the most choice in your Bottomless drinks as you are treated to a choice of Bloody Mary's, strawberry daiquiri's, Aperol Spritz, Mahou pints, prosecco and a range of soft drinks for 90 minutes of pure joy!
Where is it?
The Friary, Cardiff, CF10 3FA
For more details, click here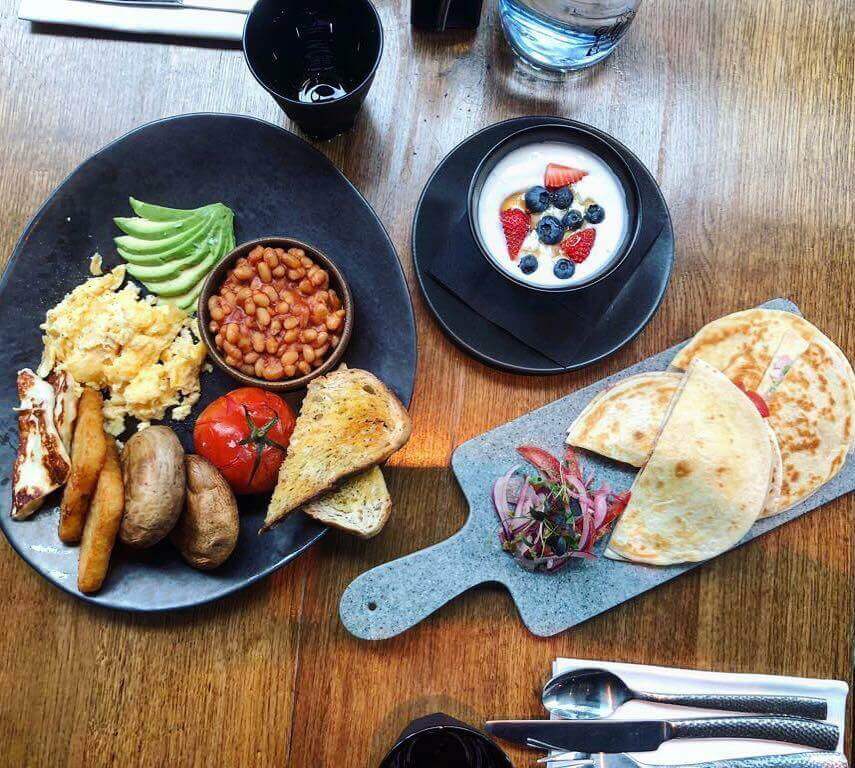 For Brunch with plenty of theatrics, The Alchemist's Disco Brunch is one to tick off your boozy Brunch wish list. Whilst it's not technically bottomless their quality over quantity approach to Brunch won't leave you feeling short changed. Choose three fabulously decadent cocktails from their Brunch selection which includes a 'Freak Spritz' of Martini Fiero and delicious red citrus and a colour changing concoction of Grey Goose, apple soda, citrus and 'ahem' magic. Located in underground vaults of the former Natwest bank, The Alchemist Cardiff is a showstopping venue with decadent decor and flaming atmosphere.
Where is it?
117 St Mary Street, Cardiff, CF10 1DY
Find out more here.