25/01/22
Delivery

Breakfast

Brunch
Apple Butter Café: London Breakfast Delivery & Pickup
Apple Butter Café, Seven Dials, Covent Garden, offers all day breakfasts, delivered in central London. Choose from Middle-Eastern inspired specialities, including Eggs Florentine, Avocado Halloumi Toast and Truffle Scrambled Egg.
Apple Butter Café offers a warm welcome at their cosy cafe in the heart of Seven Dials, Covent Garden, London.
The Middle-Eastern inspired menu features all-day breakfast and brunch specialities, gourmet salads, sandwiches, speciality coffee and home made desserts. With quality and taste at its core, Apple Butter Café also offers a full gluten and diary free range to suit all tastes.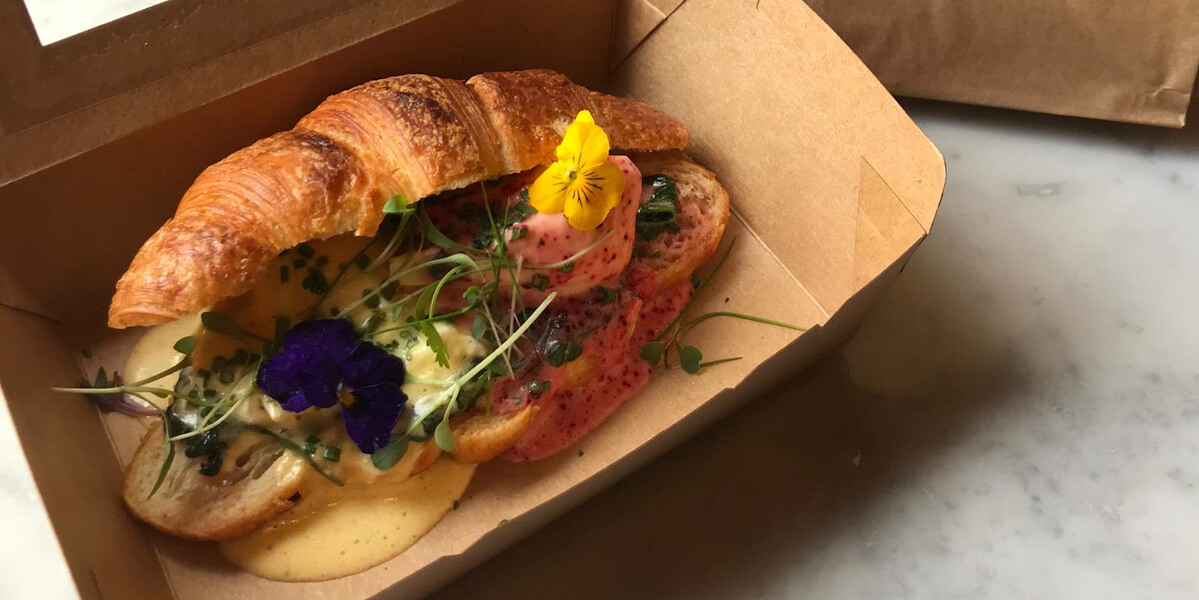 Have your breakfast or brunch delivered in central London, or order online and pickup from Apple Butter Café in Monmouth Street.
Choose from:
French Toast -Banana, Peanut Butter, Caramel Sauce;
Eggs Florentine - Croissant, Spinach, Beetroot Hollandaise, Classic Hollandaise, Poached Eggs;
Avocado Halloumi Toast - Sourdough, Halloumi, Avocado, Beetroot Moutabal, Fennel;
Truffle Scrambled Egg - Brioche, Creamed Mushrooms, Black Truffle;
Breakfast Quesadilla - Sweet Potato, Red Pepper, Beans, Tomato Salsa, Feta Cheese, Fried Egg;
Spiced Chickpeas - Merguez Sausage, Poached Egg, Focaccia;
Mango Smoothie Bowl - Granola, Coconut Yoghurt, Mango, Fresh Berries;
Pancakes - Flavour changes daily.
Add some sweet treats to your brunch order including:
Sticky Date and Tahini Pudding - Vanilla Ice Cream, Halva;
The Jar - Chocolate Sponge, Chocolate Ganache, Biscoff Cookies, White Chocolate Chips, Vanilla Ice Cream;
Croissant Butter Pudding - Custard, Croissant, Pecan Nuts;
Cheesecake Vanilla Cheesecake, Seasonal Fruit;
Vegan Pavlova - Meringue, Berries, Coconut.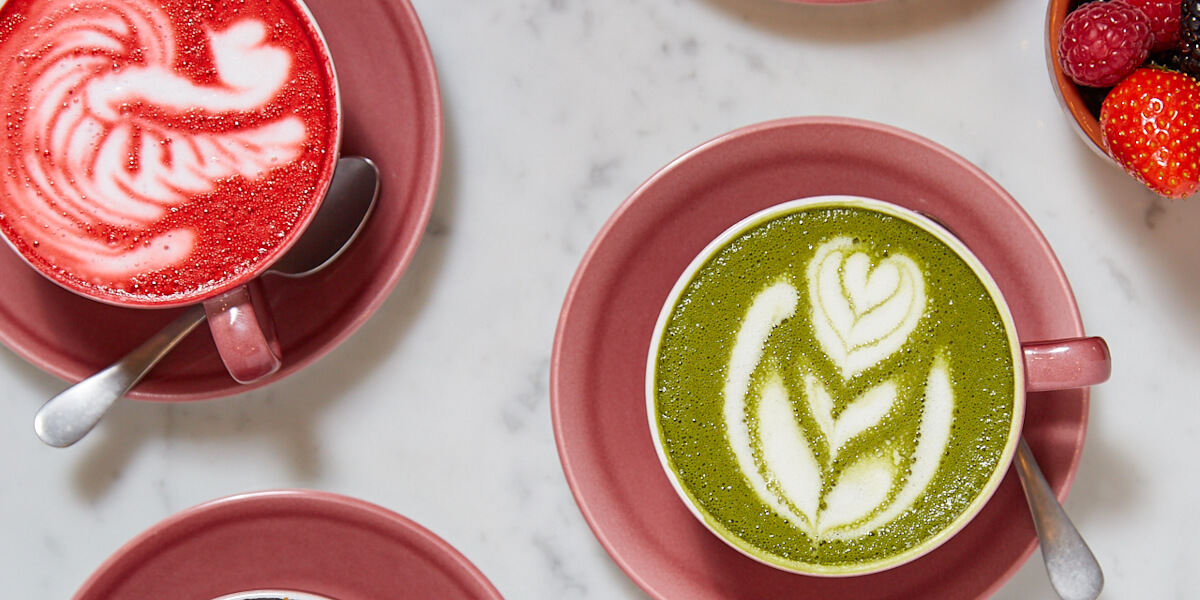 Drinks are also available for delivery. Choose from a wide range of coffees, teas, smoothies, mocktails and fresh juices.
Apple Butter Café is open every day - Monday to Friday 9am to 5pm; Saturday and Sunday from 10am to 6pm.