A Bruncher's Guide to...The Great British Summer
Today marks the summer solstice, meaning that the unpredictable (at best) British Summer has begun. We've created the ultimate list of the best places to enjoy a summer Brunch in London, come rain or shine.
Al fresco terraces for sunny days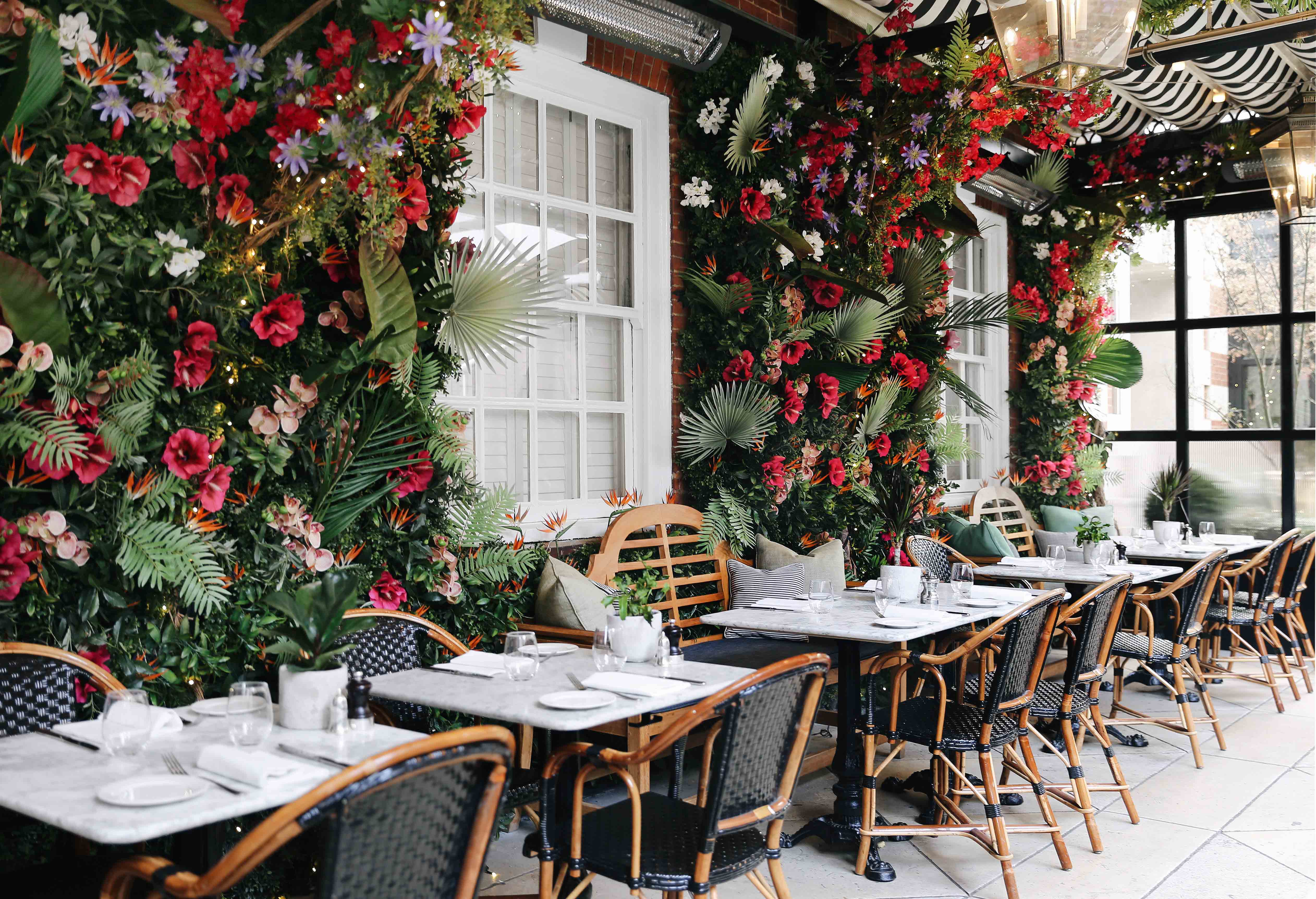 Dalloway Terrace has rightfully earned its Instagram fame! Although the terrace is always atmospheric, this summer they've pulled out all the stops as it's a riot of tropical leaves and flowers, complete with fairy lights twinkling away in the canopy above. Order yourself a Bloody Mary with Brunch and soak up the sun on this charming terrace situated in the Bloomsbury Hotel.
Coppa Club Tower Bridge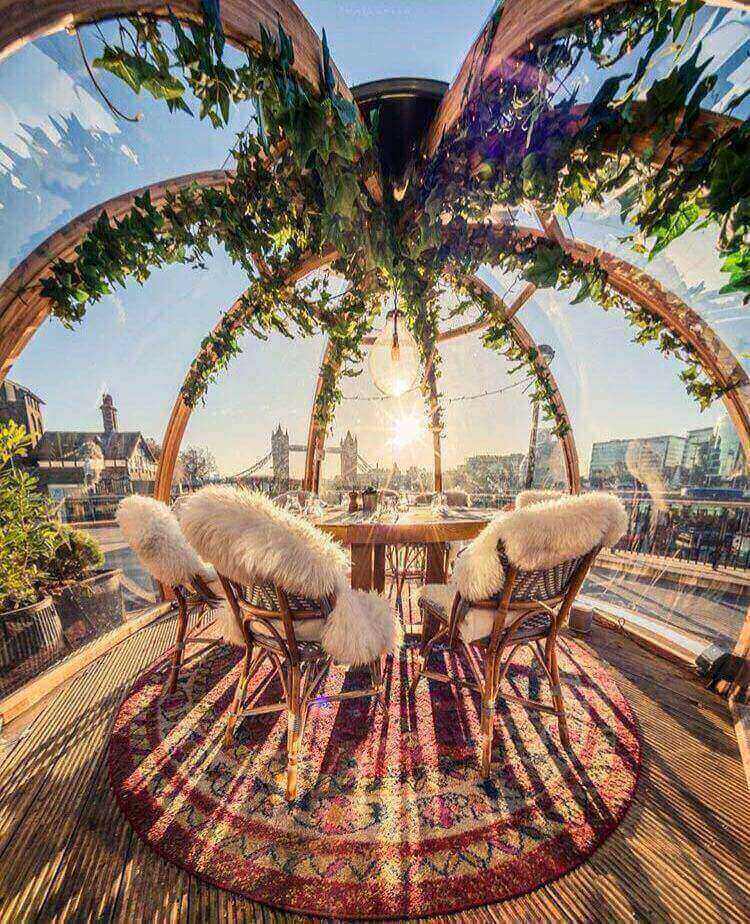 The start of summer can only mean one thing: the iconic 'paradise pods' return to Coppa Club. The paradise pods are self-enclosed havens- a little circular cabin with sliding glass doors, decorated with colourful scatter cushions, tropical textiles and lush palms leaves and cacti. Perfect for a private Brunch overlooking the London's iconic landmarks!
Read more about Coppa Club here
Savage Garden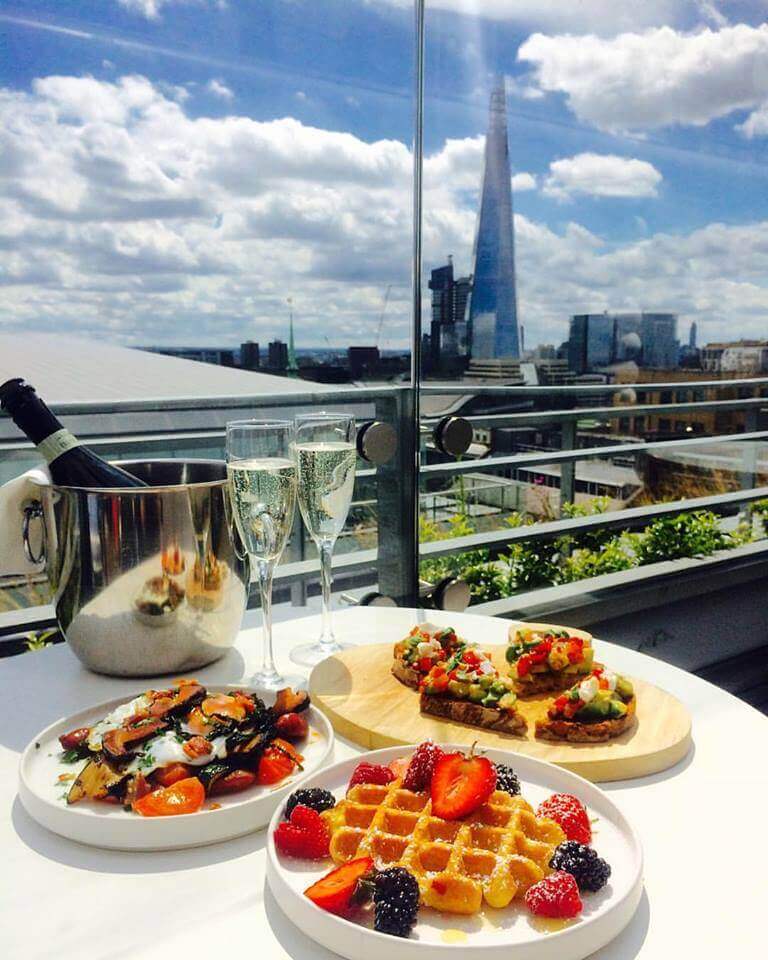 This glitzy rooftop bar is in the heart of the City and boasts stunning views along with a raucous weekend Brunch. Housed inside the prestigious DoubleTree by Hilton London, it features a huge cocktail bar, live music and an outdoor terrace to sip prosecco while soaking up panoramic views of the city skyline.
Bluebird Chelsea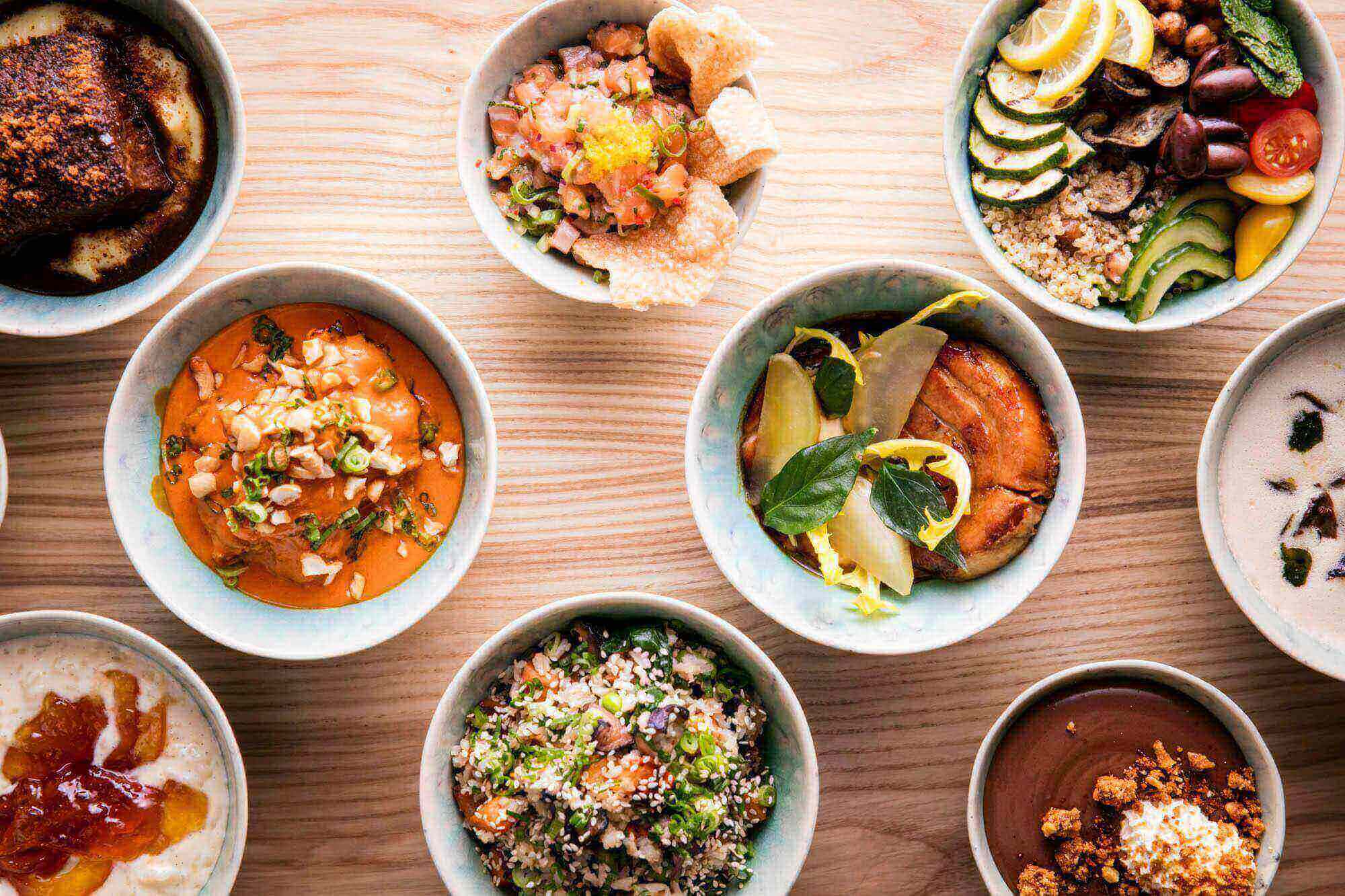 Head to this socialite hotspot to Brunch on their whimsical outdoor courtyard and partake it a bit of celeb-spotting. If there's a surpise downpour, never fear - the inside of Bluebird Chelsea is every bit as lovely as the terrace.
No1 Duke Street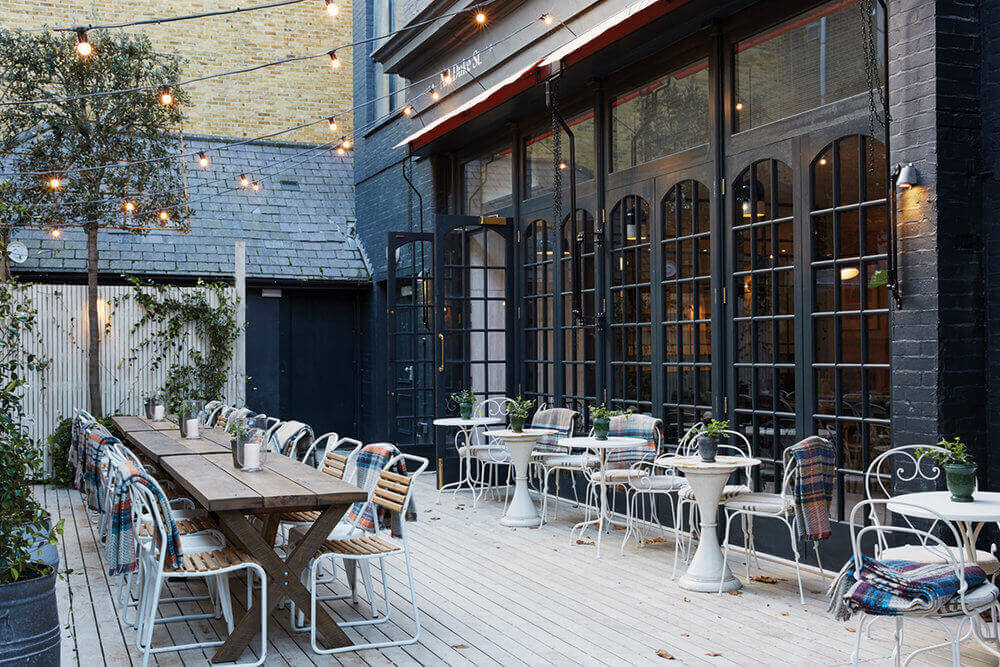 Visit No1 Duke Street to Brunch in the most atmospheric of courtyards, complete with Parisian spindly white furniture, blankets and twinkling lights overhead. This Richmond eatery is one of interior design buffs as it boasts a devastatingly chic aesthetic.
Nobu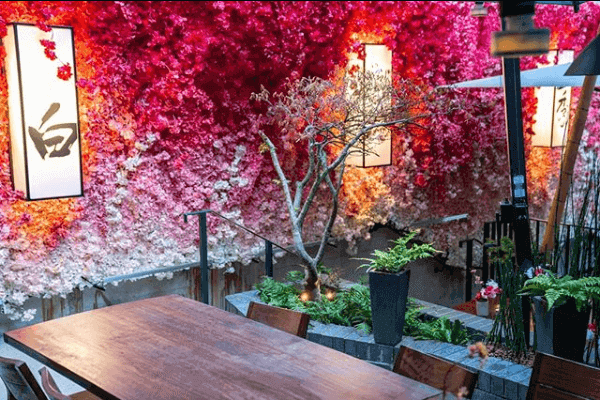 This pretty in pink terrace is a must-visit! Enjoy a picturesque wall of Japanese sakura blooms as the backdrop to your Bottomless Brunch at Nobu

The Ivy Chelsea Garden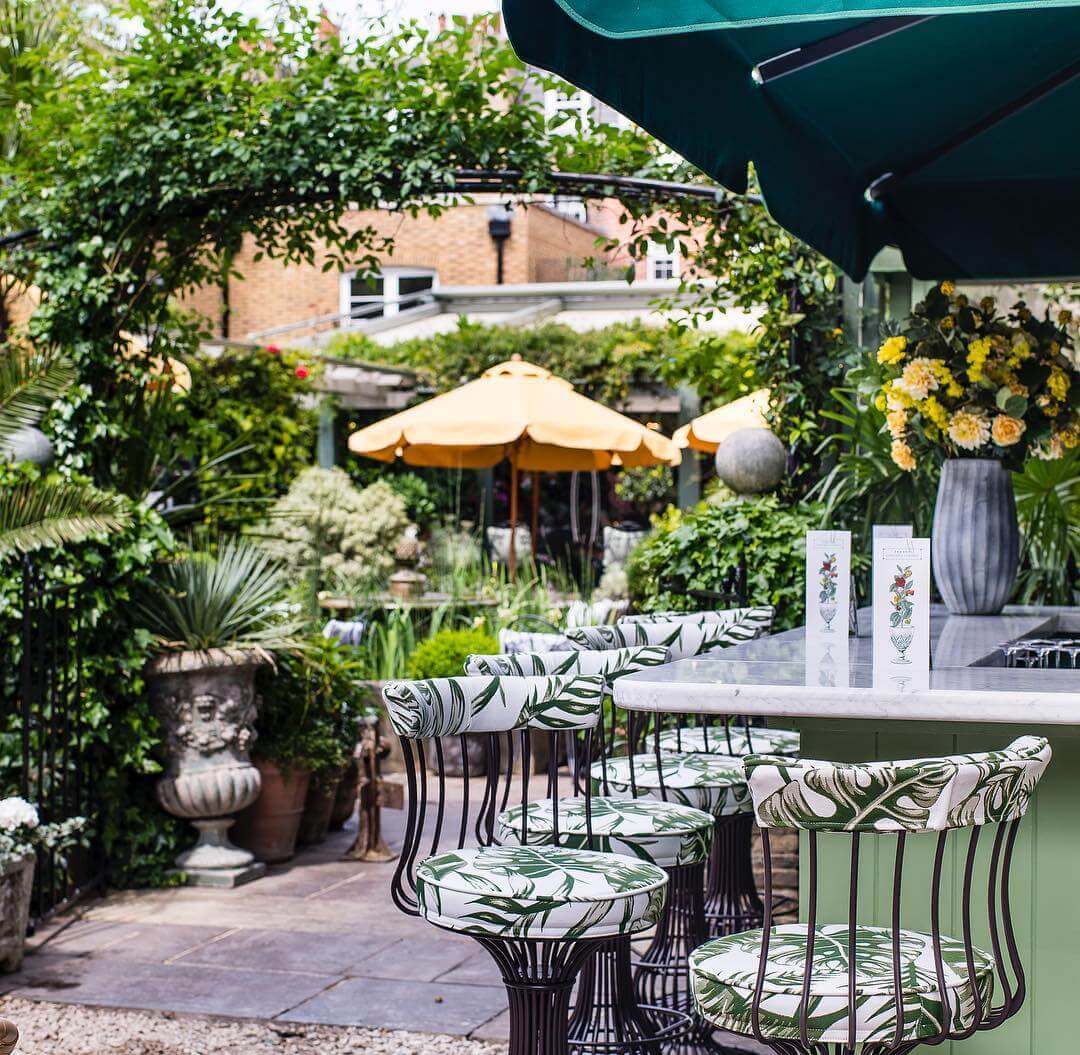 It would be impossible not to include the terrace at The Ivy in this list. Expect to be transported to a tranquil English country garden in the middle of London.
One Over The Ait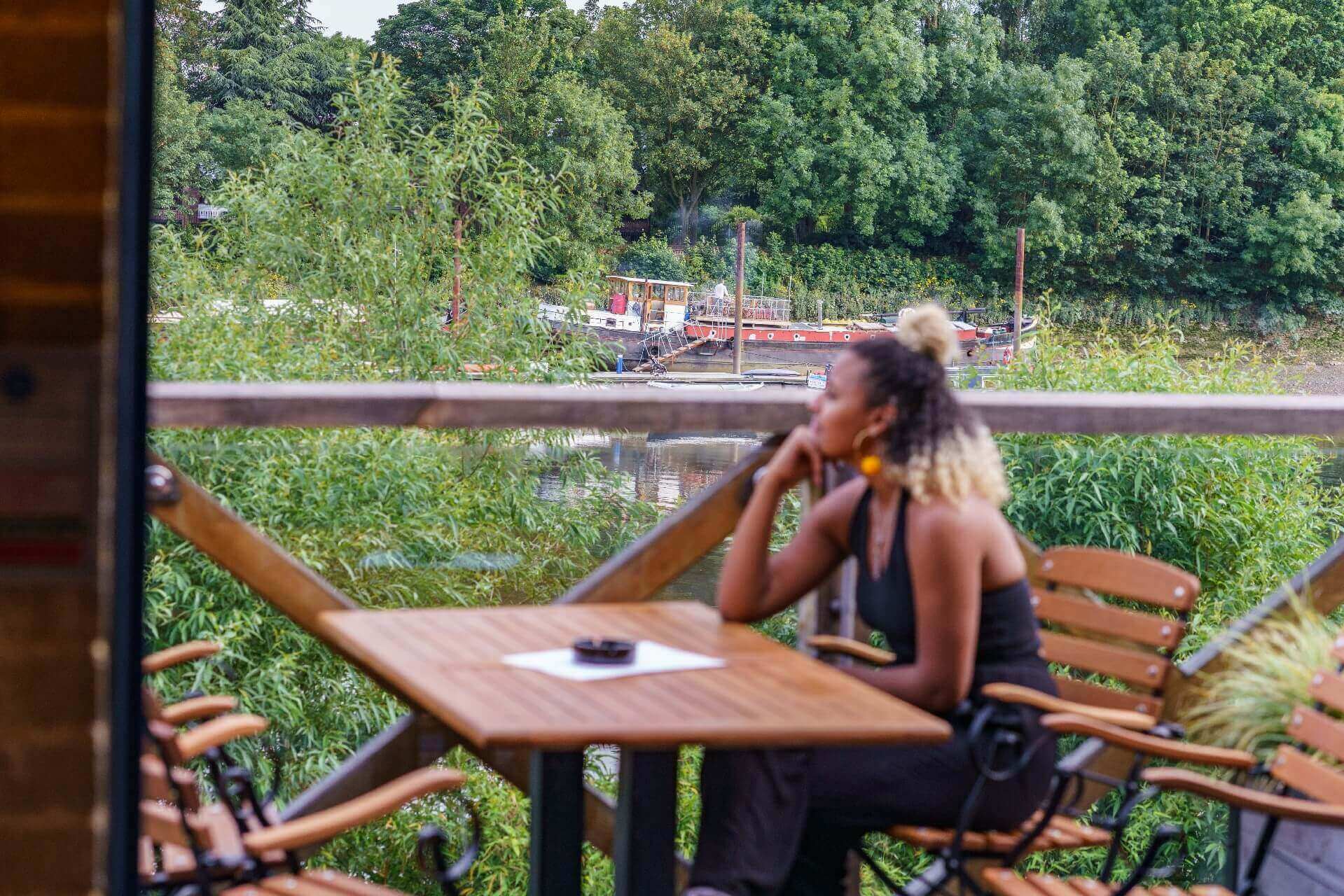 Sat on The Thames with a stunning view of Kew Bridge, One Over the Ait is an industrial Victorian pub in Brentwood. Make the most of a sunny day by treating yourself to a peaceful afternoon Brunching on the al fresco terrace!
Indoor Venues for bad weather


Sky Garden at Darwin Brasserie

You'll be distracted from the drizzly London weather by the breath-taking interior of Sky Garden. This unique venue barely needs an introduction as it's floor-to-ceiling windows offer one of the best views of the London skyline. Sky Garden is a cavernous space that effortlessly accommodates three exquisitely landscaped gardens with lush, tropical greenery that are perfect for walking off your Brunch in.

Book Brunch at Darwin Brasserie here

Bourne and Hollingsworth Buildings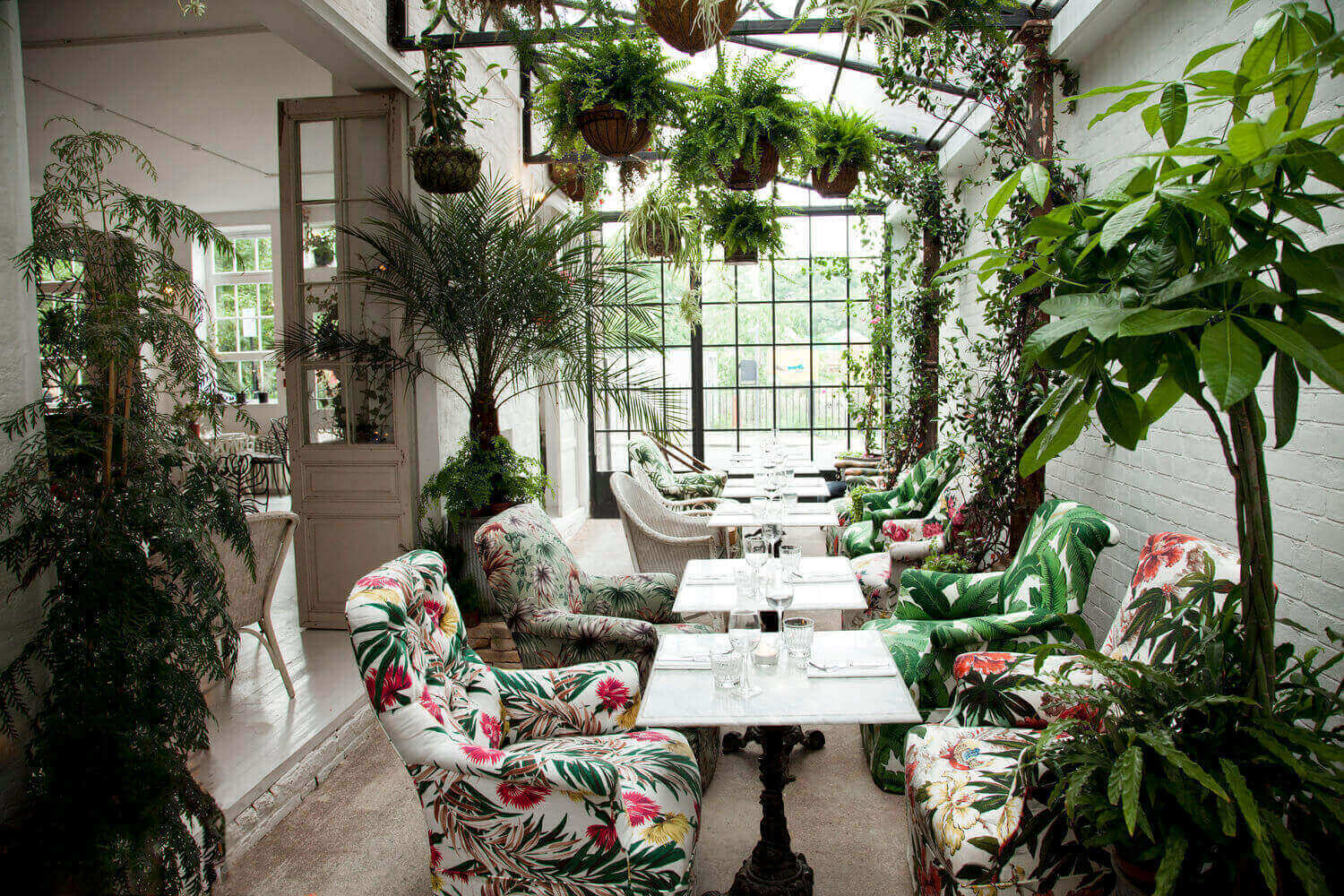 London's very own secret garden that truly brings the outside inside. Each of the elegantly Instagrammable rooms at Bourne and Hollingsworth is strewn with hanging plants that perfectly accent the clean white aesthetic. Sit in the greenhouse on a particularly tepid day to pretend that you're Brunching in a warmer climate.

Book your seat here

Blueprint Café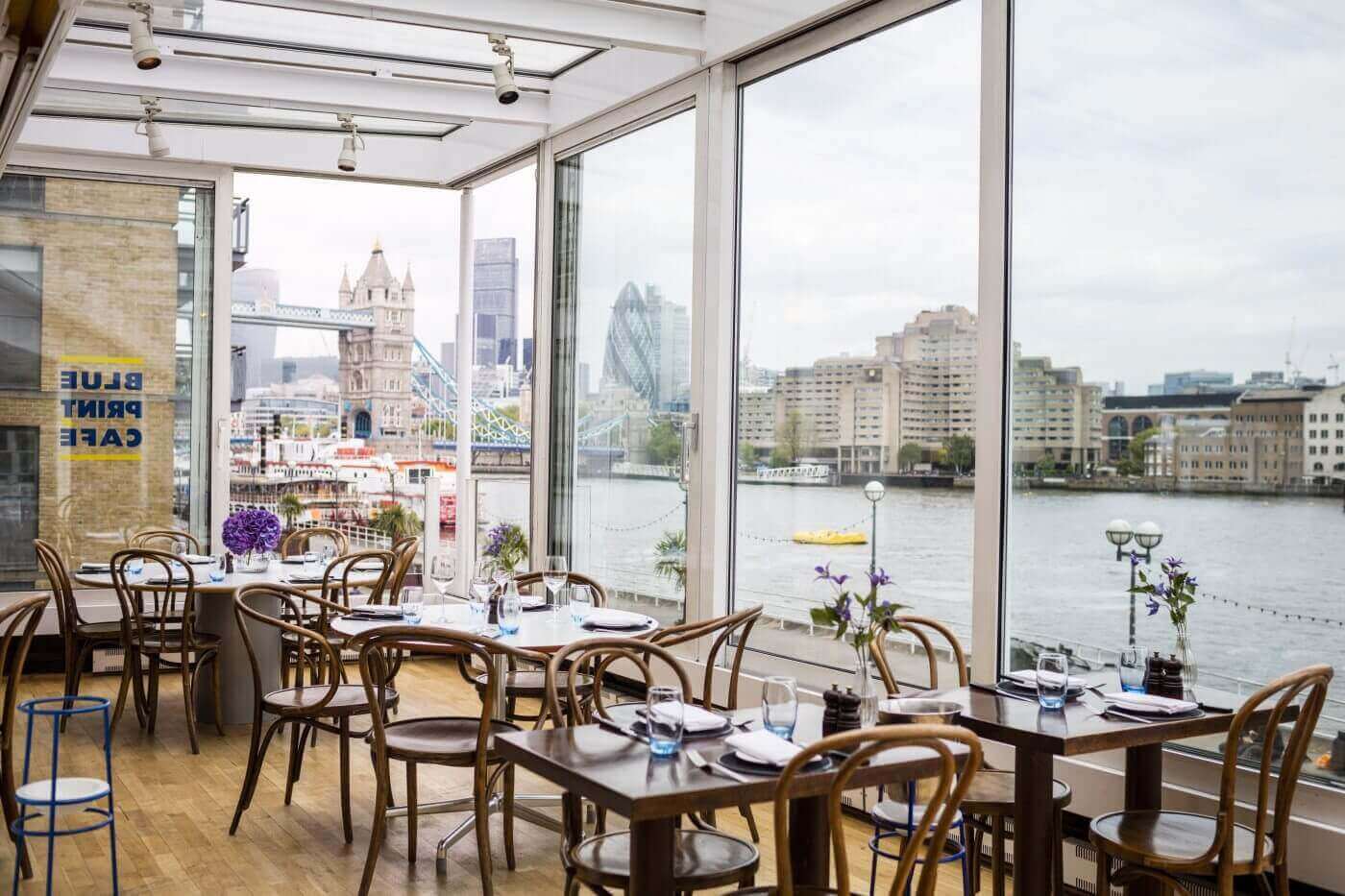 When the waters of the River Thames are a bit choppy, retreat into the calm of Blueprint Café. This effortlessly stylish restaurant is minimal and sleek, letting their floor-to-ceilings windows overlooking the Thames take the centre stage. Enjoy a beautiful view from the warmth of this sleek restaurant and a Brunch made with the finest British produce by Chef Patron Mini Patel.

Aqua Shard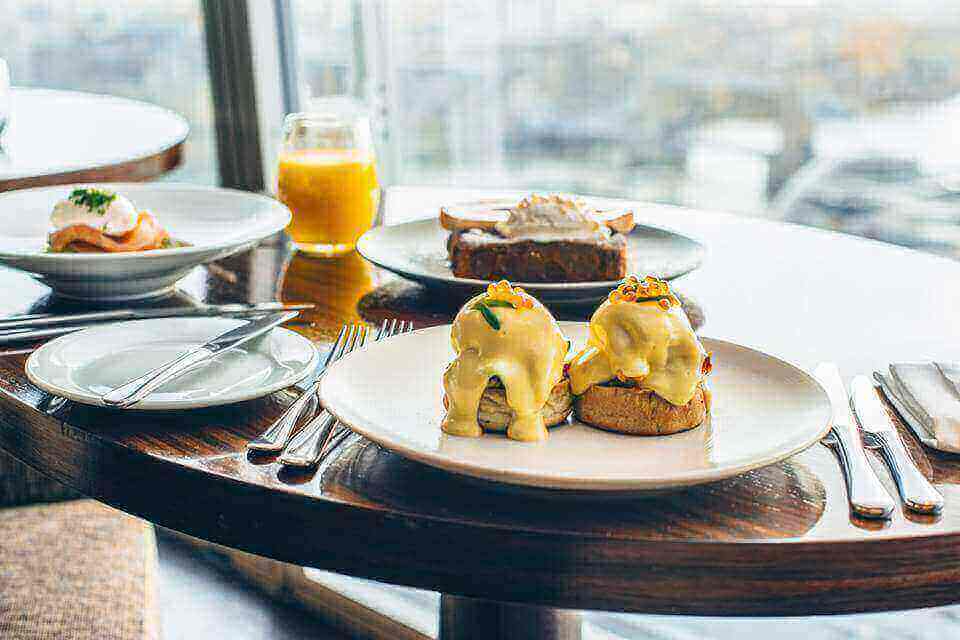 If storm clouds loom over London, dine above them at Aqua Shard. The glorious views over London will stun you no matter what the weather and the Breakfats and brunch menus are impeccable.