A Bruncher's Guide to... Best Brunch in Birmingham
As England's second biggest city with more canals than Venice, Brum really deserves a spot on any Bruncher's bucket list.
Whether it's the hipster paradise of Digbeth, the lively Gay Villlage, or the sophisticated dining restaurants within the Bullring and The Mailbox, this sprawling city has no shortage of options.
We know nothing is worse than making a bad decision, so we've rounded up the best places near you - whether you're after an Instagrammable breakfast in a trendy cafe, a luxury Brunch with a view, or a traditional fry up in a greasy spoon - there's something here for every pallet or pocket.
Best places for Brunch in Birmingham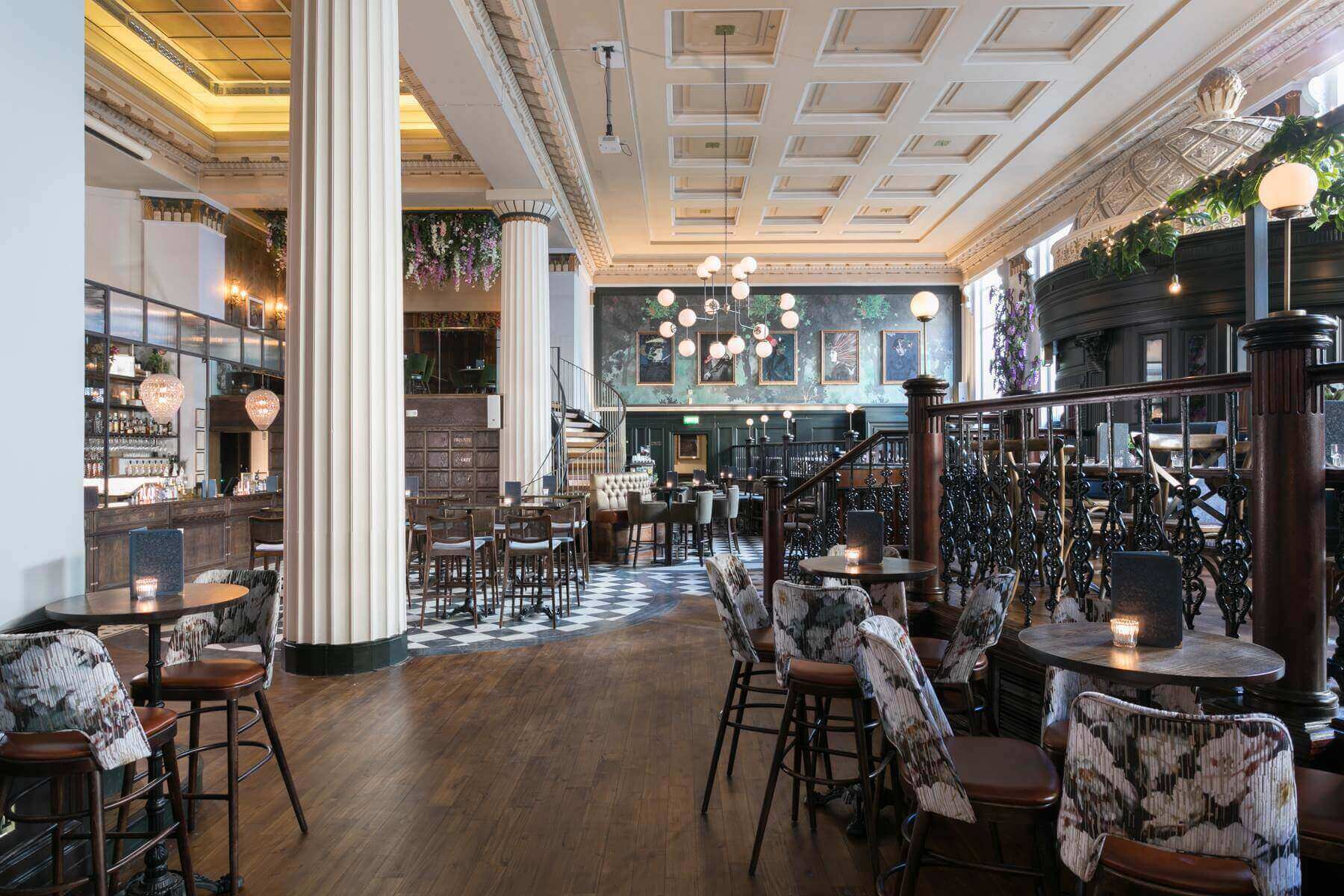 With venues across the UK, the Lost & Found has captured the hearts and stomachs of Brunchers with their brilliant Bottomless Brunch that is available at the very reasonable price of £25. To add to its charm, the Birmingham site is located in the magnificent surroundings of a Grade II listed building in the heart of the centre. Available every Saturday from 11am - 3pm, the Bennetts Hill branch provides Brunchers with an opulent environment to enjoy a wonderfullly boozy breakfast with tasty food options ranging from Turkish eggs with whipped yoghurt and chorizo pancakes - with your choice of unlimited Bloody Mary's, Mimosas, Bellinis or Prosecco for two hours.
Good news, you can book your spot for Bottomless Brunch here
Where is it?
8 Bennetts Hill, B2 5RS
Boston Tea Party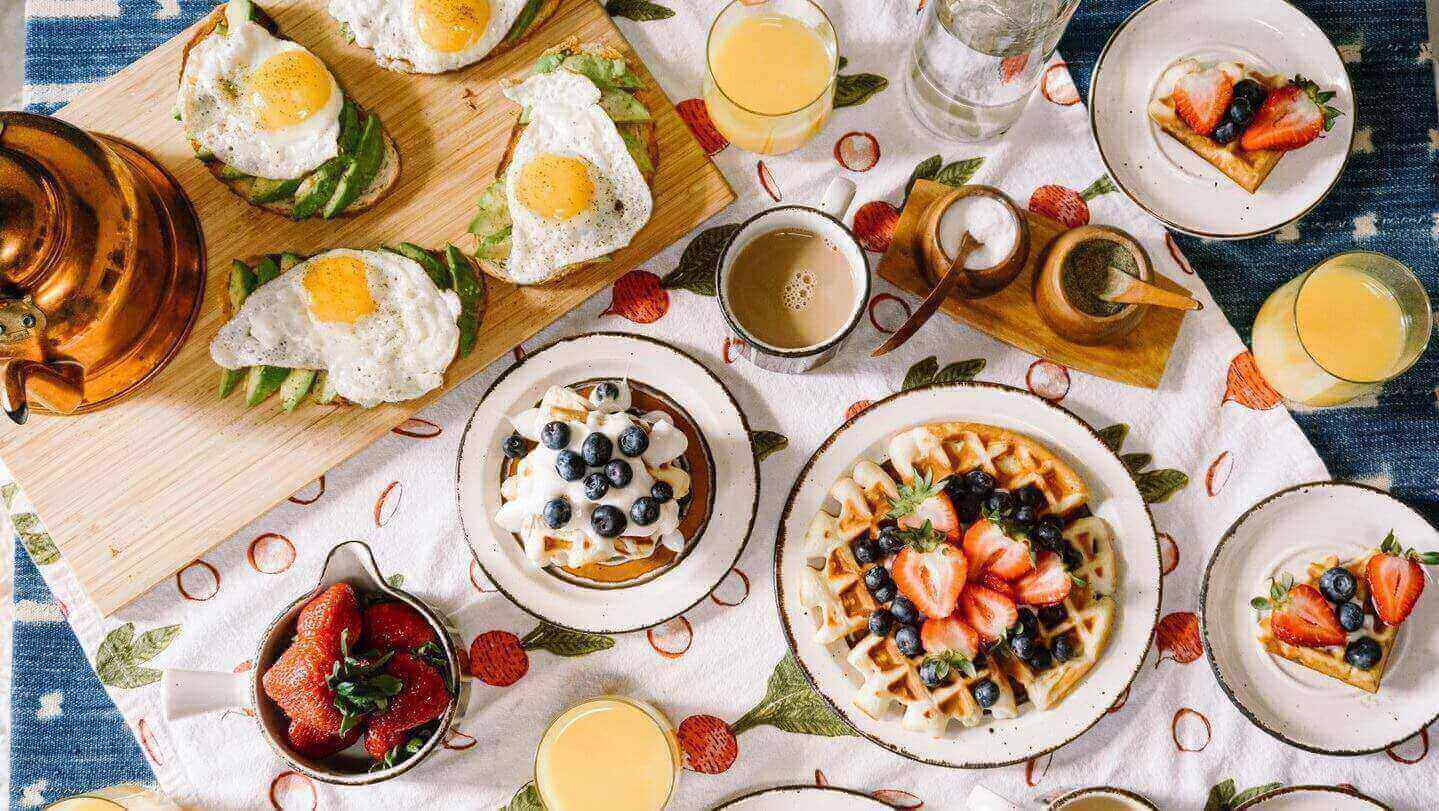 The Boston Tea Party Breakfast revolution that has swept southern England is slowly creeping its way up north - and is now converting Birmingham Brunchers with its delightful mixture of indulgent Brunch classics and healthy plates. With two sites set on Corporation Street and Edgbaston, each BTP location is unique so you have a pretty decent excuse to visit both. Corporation Street is set in a grand old building to give that much sought after luxury appeal to your appeals ,whilst the Edgbaston venue boasts outdoor seating and an orangery room complete with skylight and lots of hanging greenery so its great for when the weather brighten up in the spring or summer.
A visit to the Boston Tea Party will set you back about £15 per person
Where is it?
190 Corporation Street, B4 6QD
For more info on BTP Corporation Street, click here
And
30 Harborne Road, B15 3AA
For more info on BTP Edgbaston, click here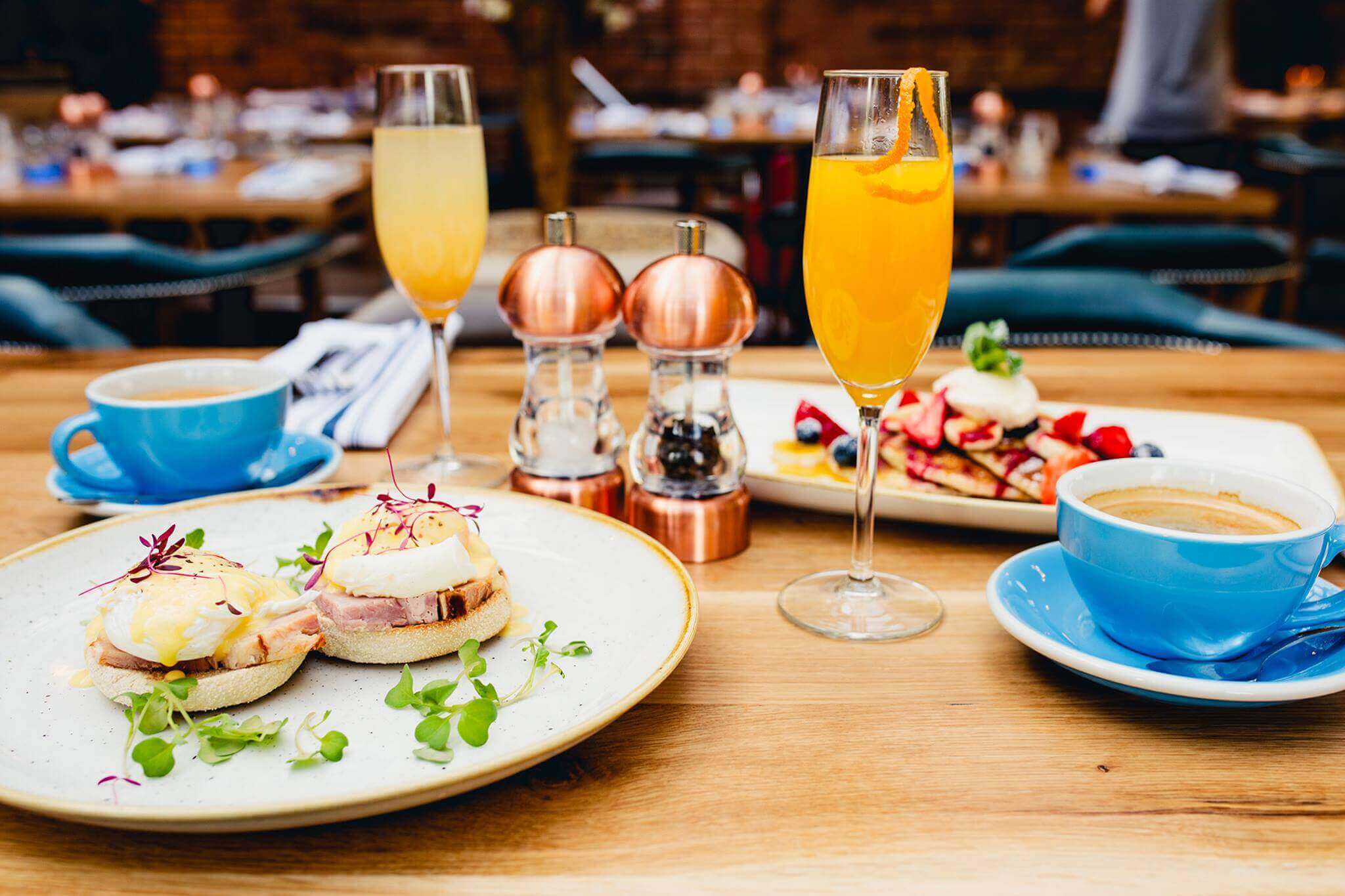 Gast Street Social preach the beautiful mantra that Brunch is always better when bottomless. Here, you can start your day with enticing Breakfast dishes such as chorizo hash along with 2 hours of free flowing mimosas, Bellinis, blood orange & rhubarb for just £18 . As the name suggests, this is the perfect place for a group Brunch with friends and is centrally located in The Mailbox, just a short walk from New Street station.
For more info, click here
Where is it?
The Mailbox, 166-169 Wharfside Street, B1 1RL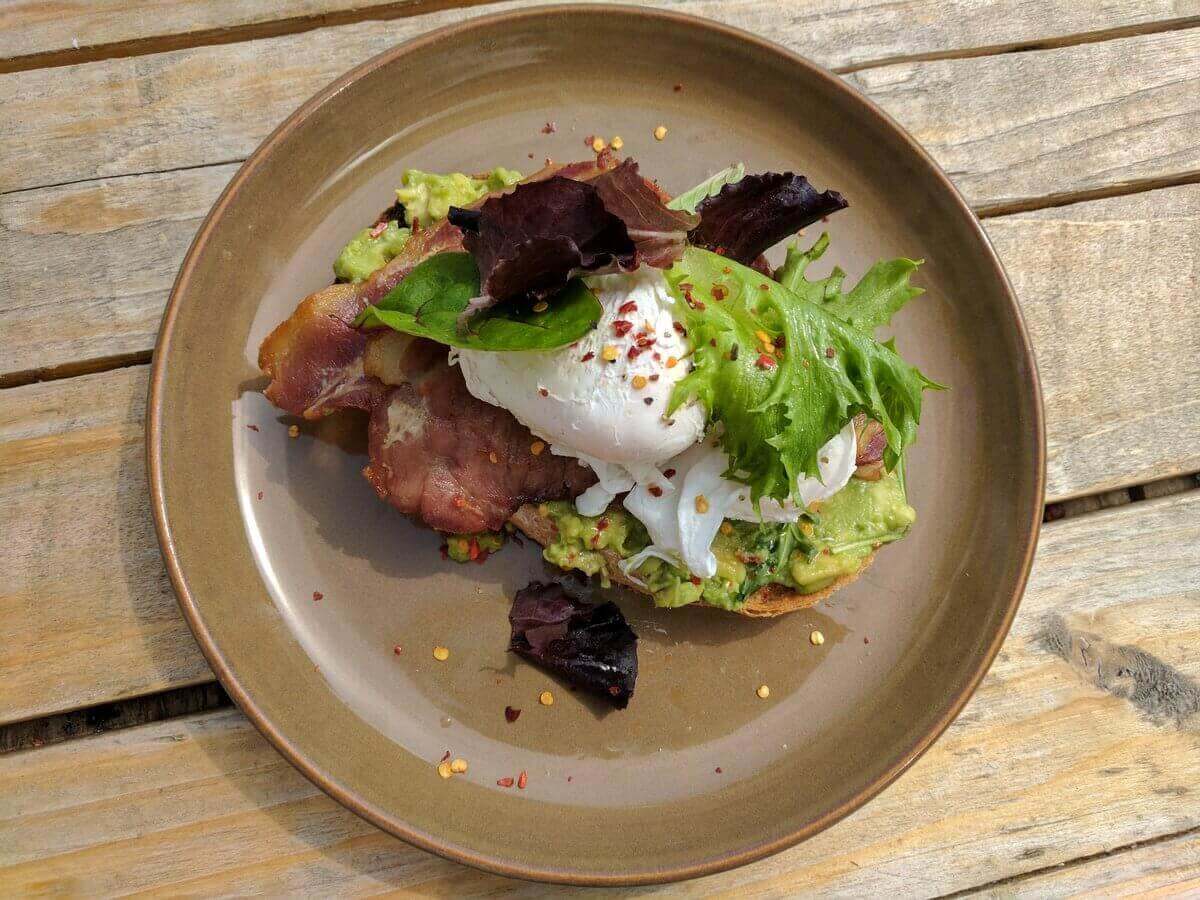 For that authentic hispter Brunch experience in Birmingham, look no further than Urban Emporium - a place that champions independent coffee shop vibes and delicious Breakfast classics. Set just a short walk from Snow Hill station, Urban Emporium offers a wide range of plates including their famosu pancakes along with delightful vegan options with their Urban Vegan Brekkie. Wash it all down with a damn fine cup of coffee from their brew bar - which rotates between a whole host of specialty beans.
See here for full details
Where is it?
30 Church Street, Colmore Business District, B3 2NP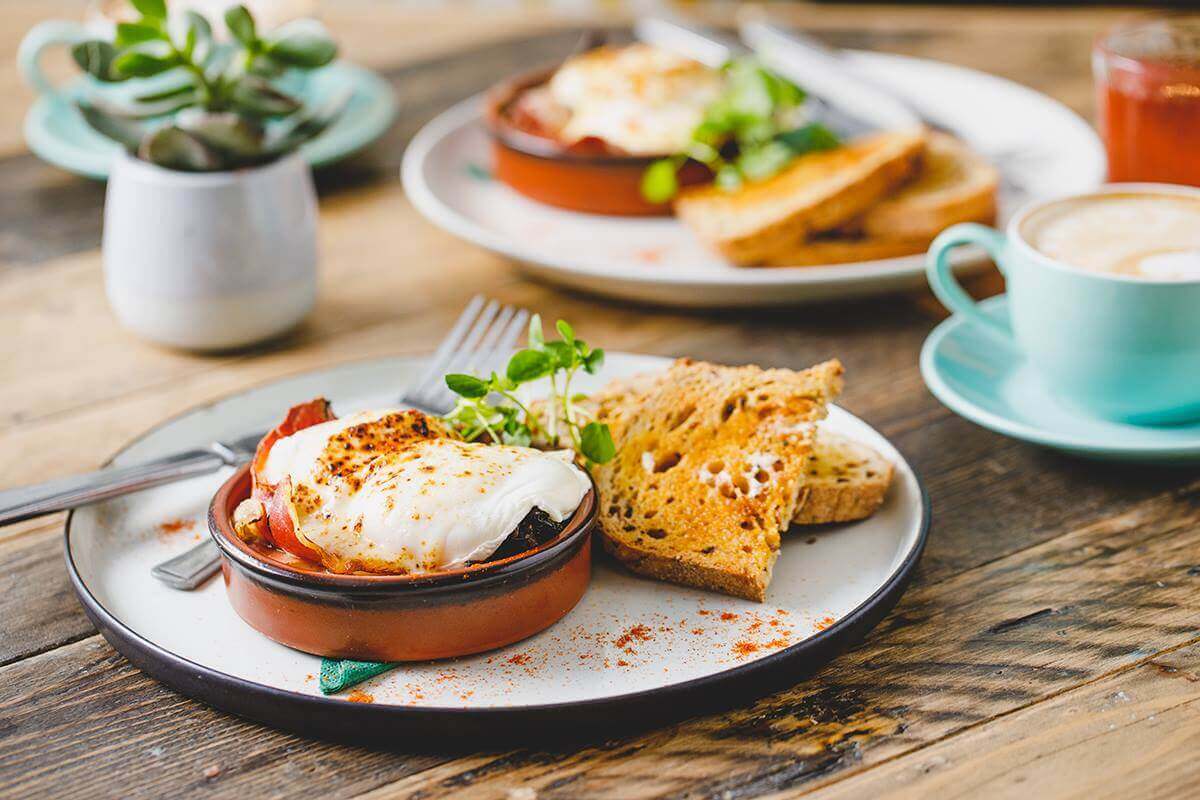 Set in the cool neighbourhood of Digbeth, Kanteen is a leafy utopia where Brunchers can enjoy Breakfast dishes made with a healthy, eco-conscious focus. LOcated not far from the River Rea, Brunchers can expect an enticing menu including dishes such as poached eggs with mixed beets & yoghurt, apple, hazelnut & black pudding on toast and hot boxes including churrisco beef and porchetta cigno. There are fantastic vegan adn gluten free options available so there is something for everyone.
Find out more, here
Where is it?
Custard Factory, B9 4AA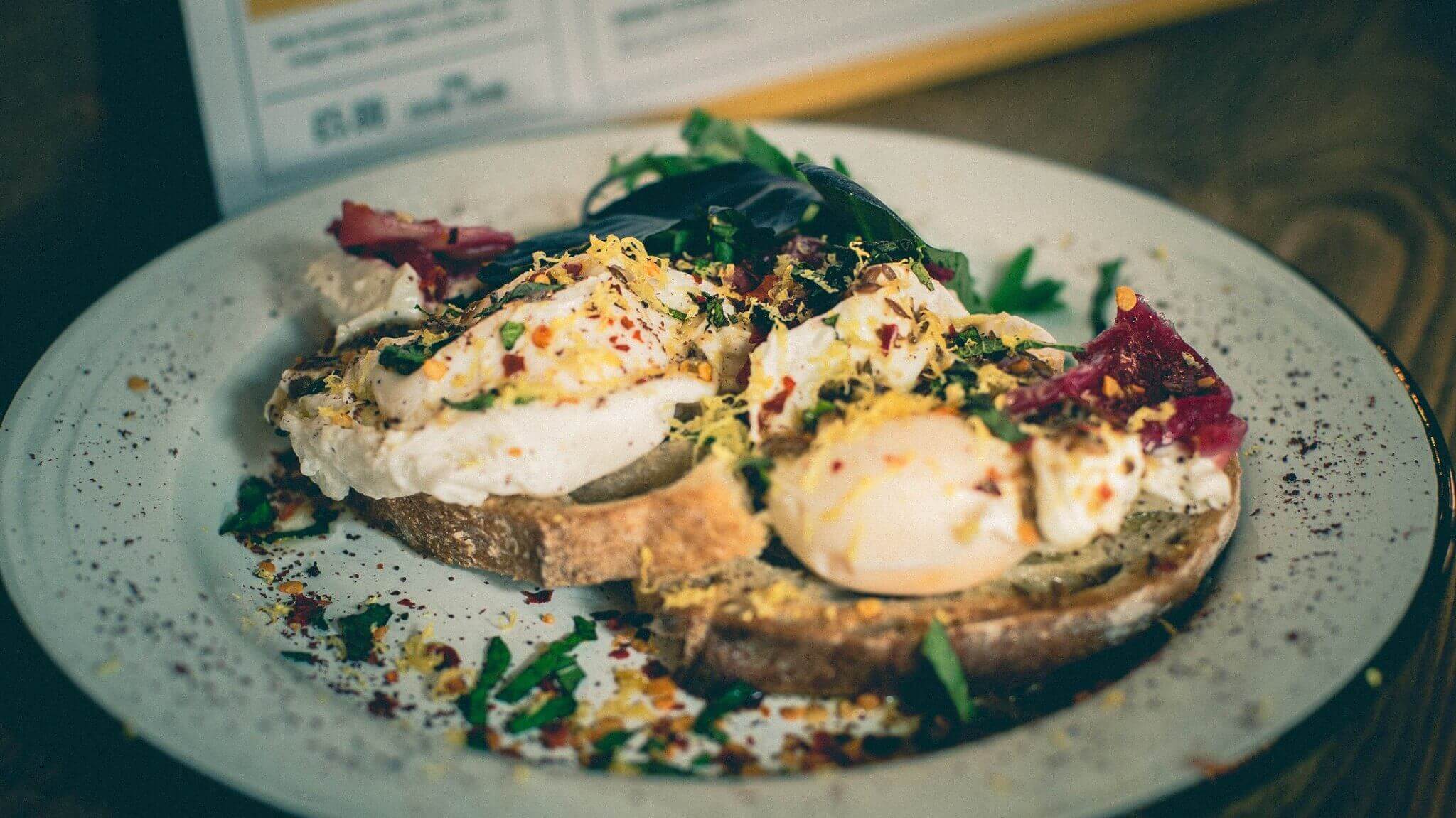 Yorks Cafe is a stripped-back, industrial-style roastery, coffee house and Brunch venue that sits on the corner of Stephenson Street. Not only can you enjoy the views of the coffee roastery just at the back of the store, but they also have an extensive food menu with options such as butter waffles with crispy bacon and cajun fried chicken and greek eggs with garlic tahini sauce and sourdough toast.
For more info, click here
Where is it?
29/30 Stephenson Street, B2 4BH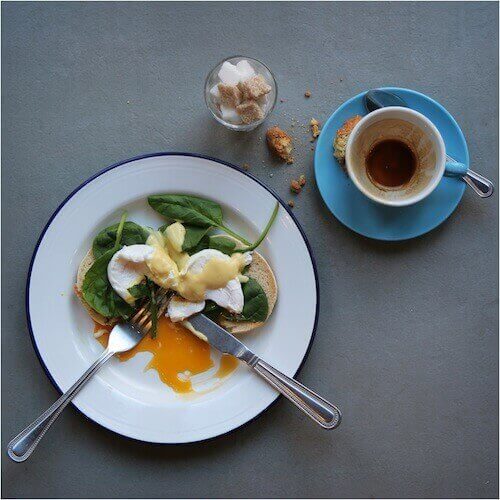 Visiting The Plough is a must if you are in Harborne. It has earned itself quite a reputation, from mentions on the Independent's 50 Best Coffee Shops list to The Times's Best 25 Places to Have a Sunday Lunch. Brunch ranges from classic fare such as pastries, smoked salmon with avocado and poached egg on sourdough toast to the likes of slow-cooked beef brisket with poached egg and chimichurri sauce on an English muffin. Lunch options include calzones, Cubanos, burgers…the list goes on. The Plough boasts an incredibly atmospheric beer garden, thanks to the colourful street art and fairy lights strewn overhead, perfect for the warmer months.
For more info, click here
Where is it?
21 High Street, Harborne, B17 PNT