A Bruncher's Guide to… Healthy Brunch in London
We've rounded up five healthy Brunch spots in London to help you stick to your New Year health kick, at least until the end of January.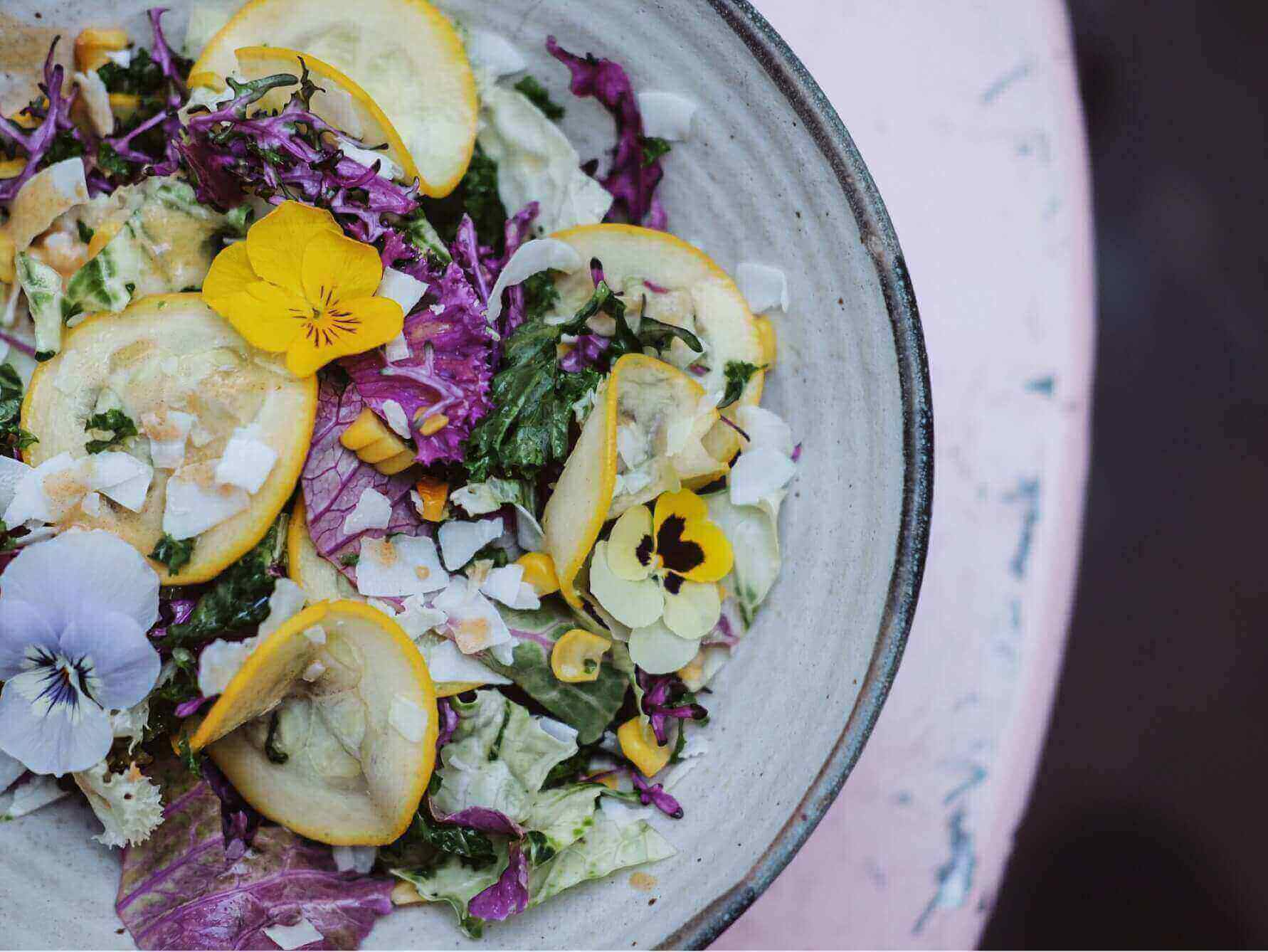 Now with four central London venues, Farm Girl Café has pioneered nutritious and delicious Aussie Brunch culture in the capitol. Packed full of light and healthy dishes, their vibrant Brunch menu will leave you spoiled for choice. Feel revitalized by their popular Açai Bowl of frozen Amazonian berries with banana & almond milk topped with summer fruits & chia seeds. Their selection of fresh seasonal salads are bursting with superfoods and pack a flavourful punch. Get your caffeine fix with one of Farm Girl's colourful coffees, made with all-natural flavourings and milk alternatives such as their Hibiscus Matcha or Liquid Gold Latte of turmeric, cinnamon, astralagus, honey and coconut milk.
Where is it?
9 Park Walk, Chelsea, London SW10 0AJ
Click here to book Brunch at Farm Girl Cafe Chelsea
The Skinny Kitchen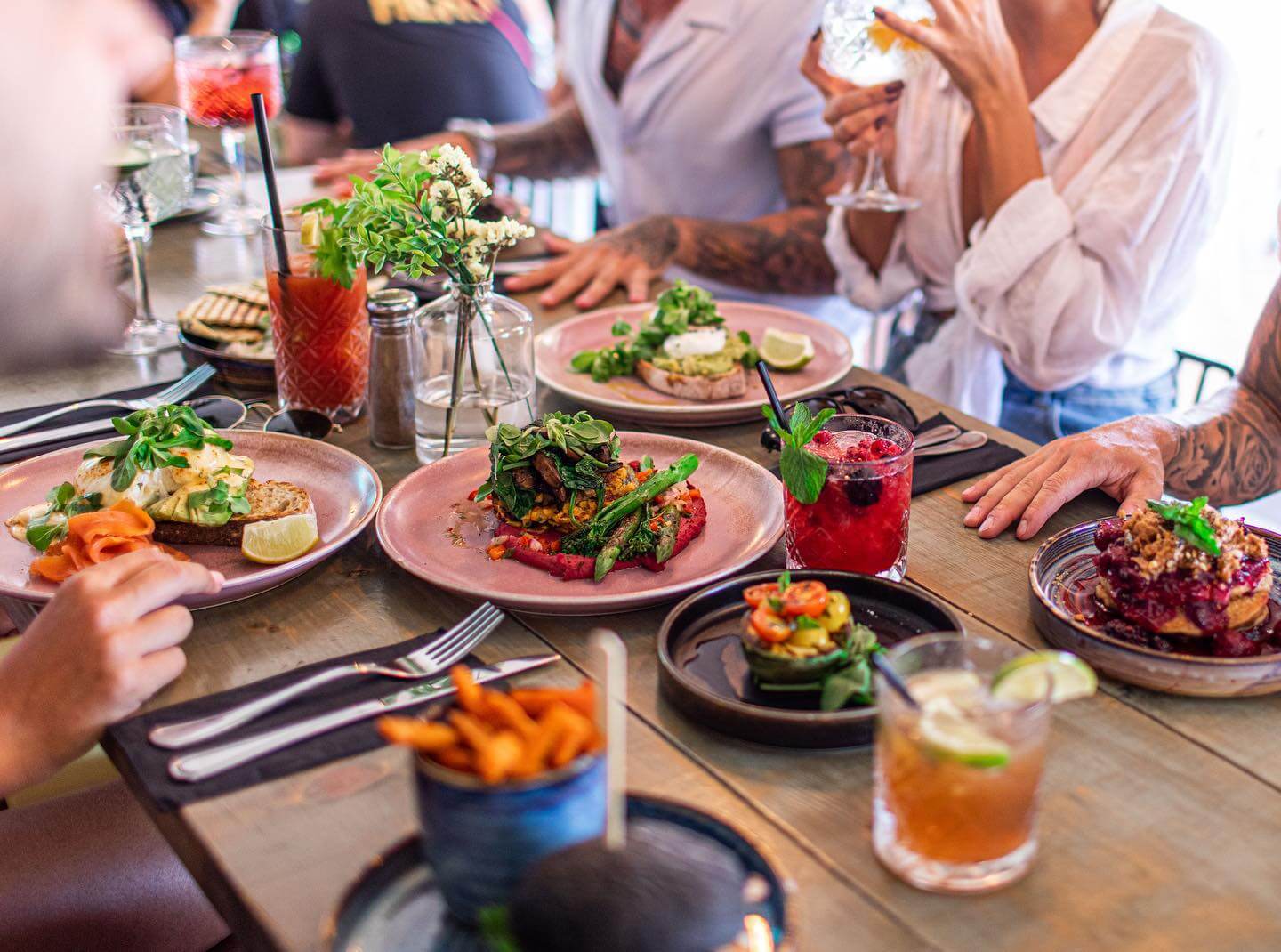 Proving there's more to life than salad, The Skinny Kitchen's vast and varied menu includes healthy versions of everything from pancakes to burgers and even fish and chips. Each dish is cleverly devised with nutrition at the forefront, using the highest quality, natural ingredients, without holding back on flavour. Nutritional information is provided for everything on their menu, allowing you to make the best healthy choices that fit in with your nutritional needs and goals. Try their healthy peanut butter and jam spelt pancakes or take your pick of their range of protein bowls packed full of superfood goodness.
Where is it?
52 Upper Street, London, N1 0QH
Click here to book Brunch at The Skinny Kitchen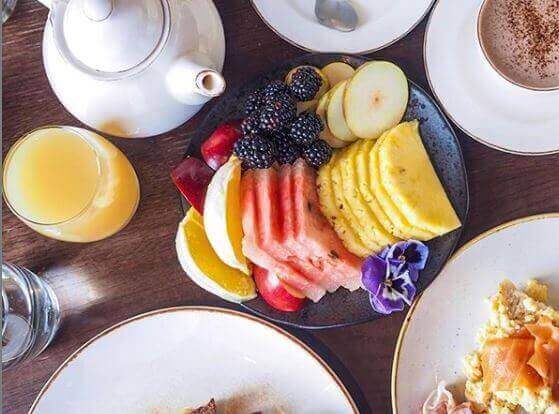 What better way to beat the January blues than starting the day with a nutritious breakfast, looking out over stunning views across London's skyline. Residing in 10th floor of the Montcalm, The Aviary is an opulent roof top bar and restaurant with a cosmopolitan food and drink menu attracting the capitol's city-slickers. Healthy breakfast options are a plenty on their A La Carte menu. Opt for a fresh fruit plate and a superfood muffin or go savoury with a fluffy egg white omelette or avocado on sourdough. Their selection of breakfast juices and smoothies by PRESS includes a fiery ginger, apple and lemon which will leave you feeling nourished and revitalised, ready to take on the day!
Where is it?
Royal London House, 10th Floor Montcalm, 22-25 Finsbury Square, London EC2A 1DX
Click here to book Brunch at The Aviary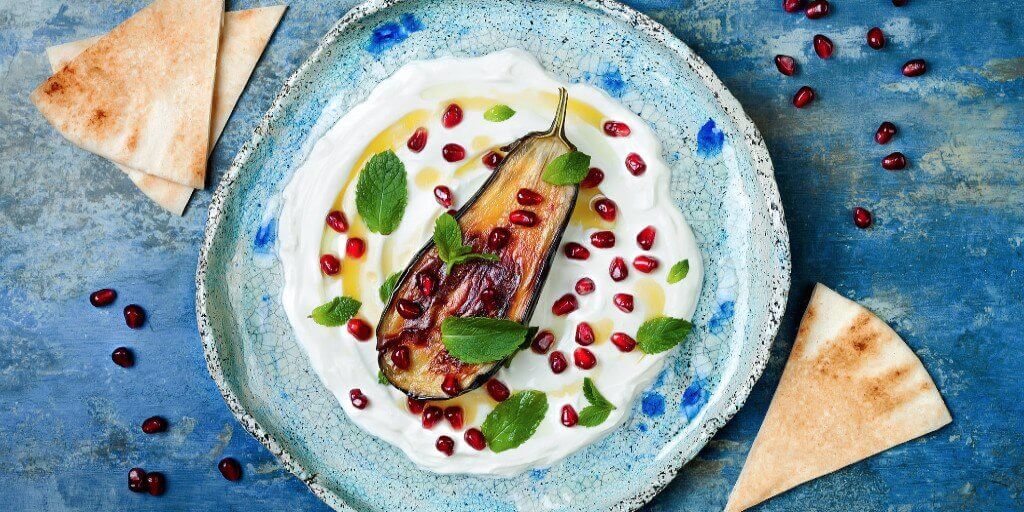 If you're giving Veganuary a go alongside your New Year health kick, Stem + Glory London have you covered! Their Sunday Brunch menu is a range of tasty, wholesome dishes packed full of good stuff, that will tempt Vegans and meat-eaters alike. Feast on delicious breakfast tacos with scrambled tofu, tempeh and tomato or opt for homemade Kimchi pancakes with chilli and garlic. Voted the best vegan restaurant in London, Stem + Glory make guilt-free dining easy!
Where is it?
60 Bartholomew Cl, Barbican, London EC1A 7BF
Click here to book Brunch at Stem + Glory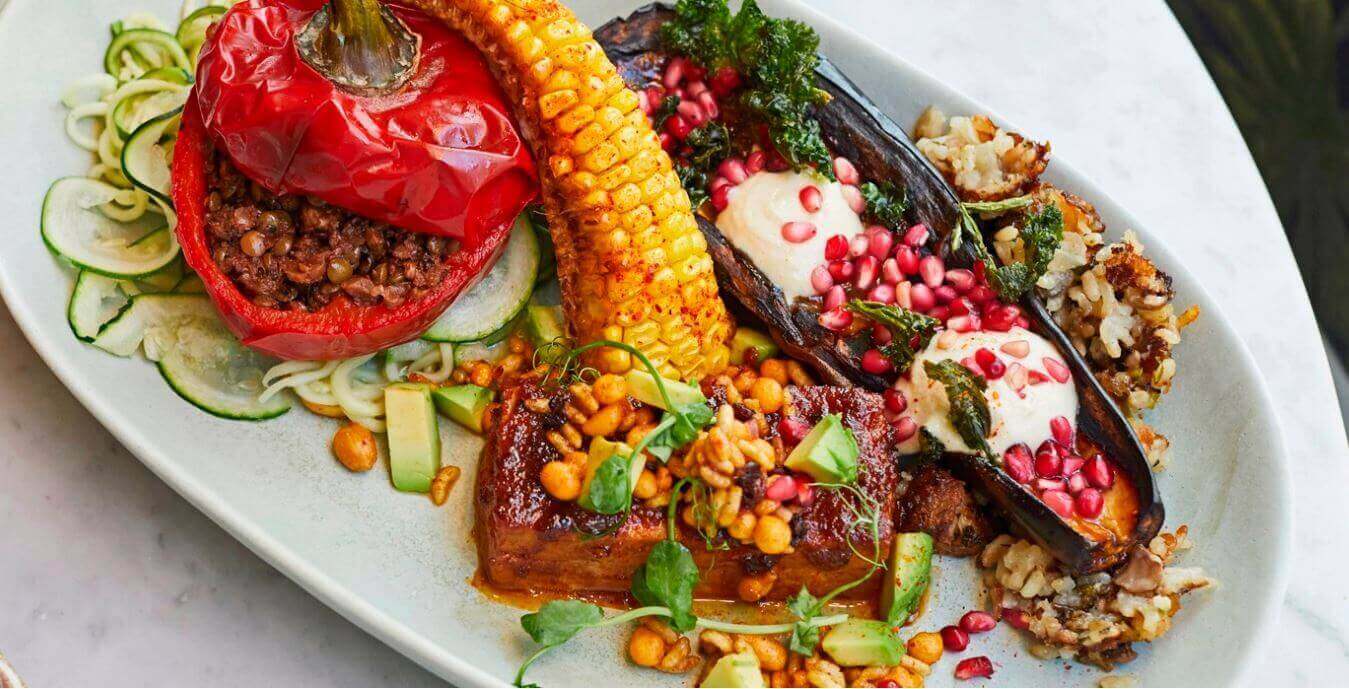 A unique and vibrant eatery, Timmy Green's in Victoria exudes Aussie coolness, with snazzy art deco touches, overflowing plant pots and chilled-out all day dining vibes. Their January All Day Brunch menu has been created in collaboration with Harley Street nutritionist Rhiannon Lambert and has a whole host on offer for health conscious Brunchers. Sure, they have porridge and granola if you're after a quick and nutritious start to the day, but you could also try out their green or red Shakshuka, chilli and maple celeriac toast with poached eggs or sweet corn fritters, all packed pull of flavour and heaps of veg!
Where is it?
11 Sir Simon Milton Square, Westminster, London SW1E 5DJ
Click here to book Brunch at Timmy Green