8 Valentine's Day Brunch Recipes That Will Make Any Foodie Fall Head Over Heels
Because nothing says 'I love you' like heart-shaped eggs.
There's only one way to spend your morning this Valentine's Day, and that's in bed with all the food you can eat. From wholesome pink smoothie bowls to indulgent strawberry pancakes, these 8 mouth-watering Valentine's Brunch recipes will be sure to win the key to any foodie's heart.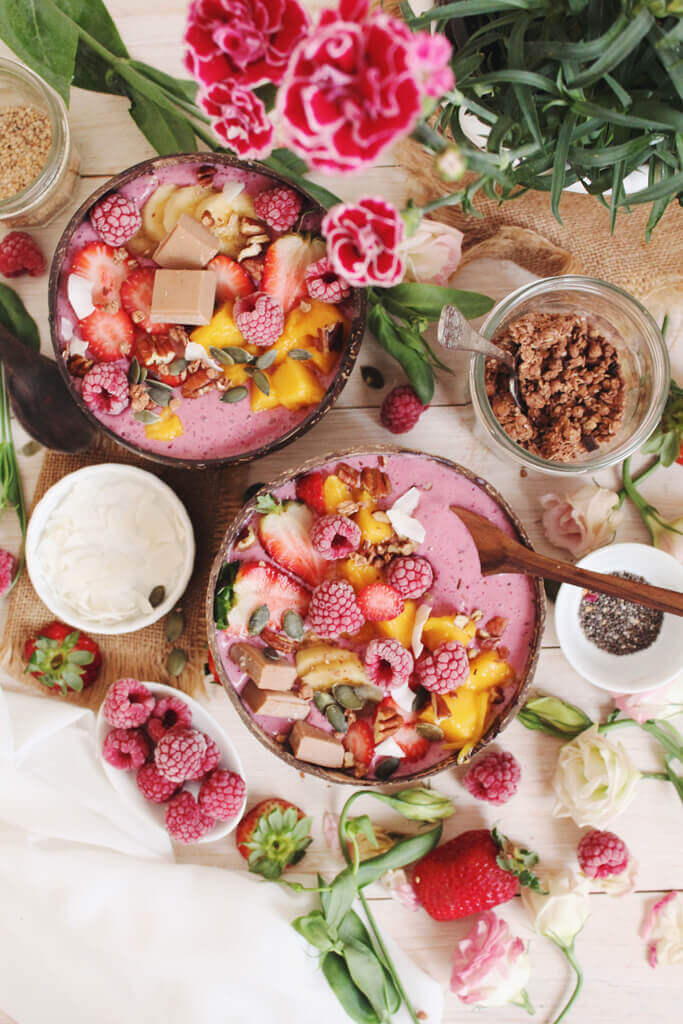 Add a splash of colour to your morning with these vibrant smoothie bowls. Just the right balance of healthy and indulgent, these smoothie bowls are made with coconut cream and coconut milk powder for a deliciously creamy taste. Smother with your favourite fruit and you're good to go!
Click here for the full recipe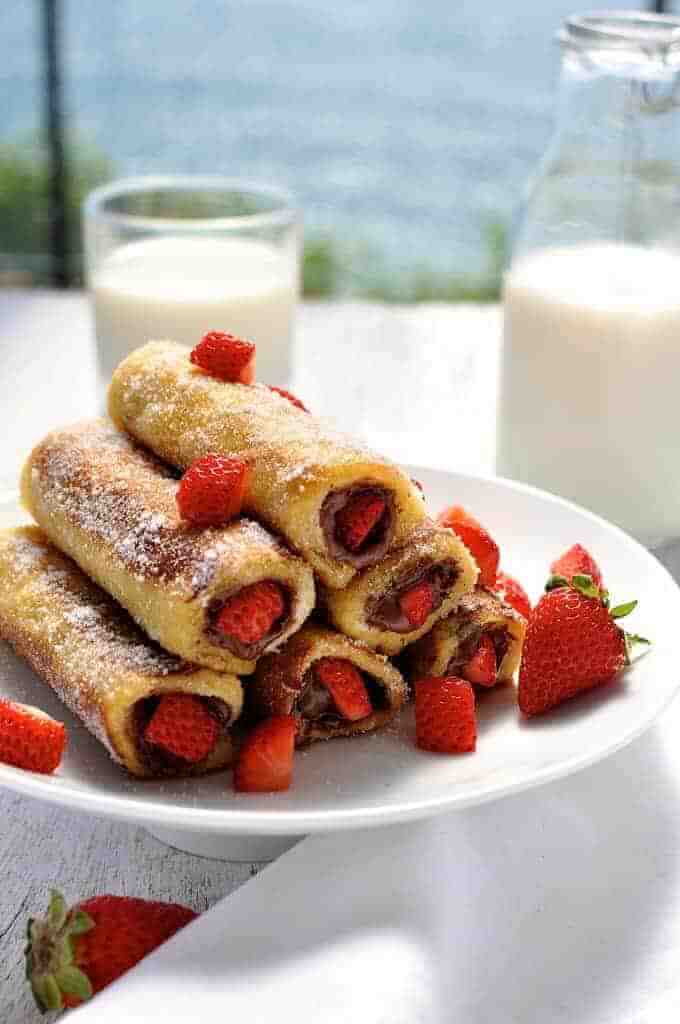 Oozing with Nutella and packed with juicy strawberries, these mouth-watering Roll Ups are the perfect breakfast in bed for anyone with a sweet tooth. Don't worry - we won't blame you if you need another nap after stuffing yourself silly with these!
Read the full recipe here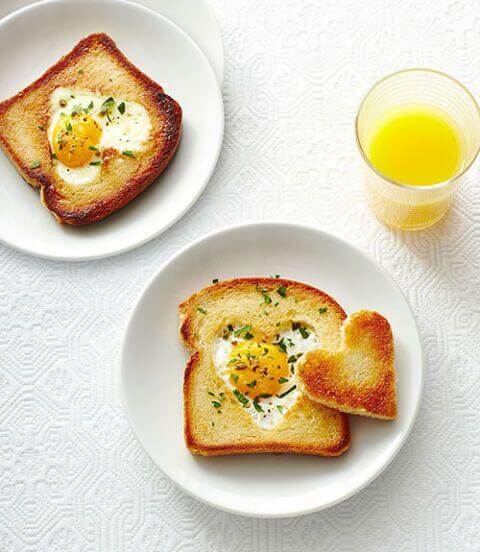 There's only one way to eat your eggs this Valentine's Day and that's sunny-side-up and heart shaped. This Love Toast, sprinkled with finely chopped capers and a combo of your favourite herbs, is just as simple as it is delicious!
Get the full recipe here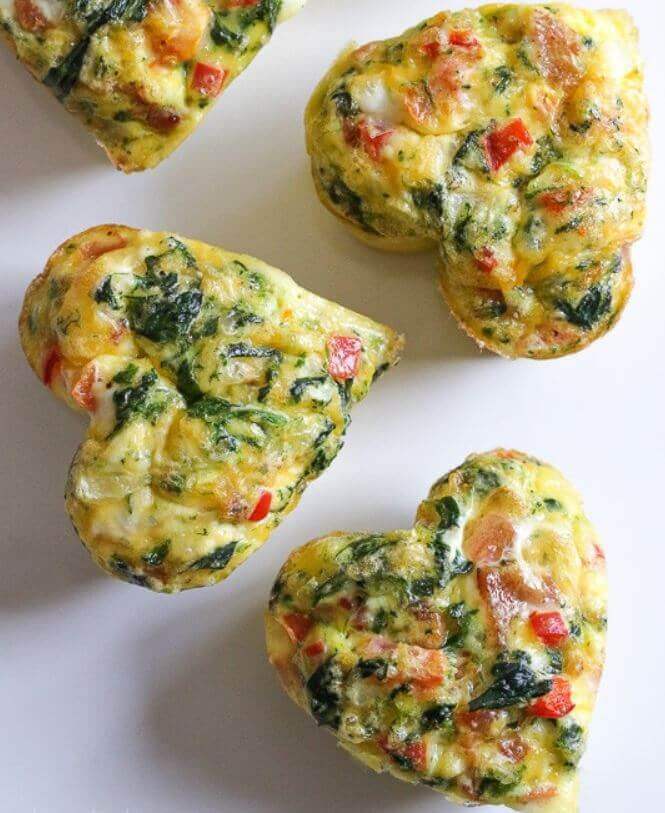 Jam-packed with onions, peppers and oodles of grated cheese, these colourful Omelette Muffins are the perfect addition to any morning. For that special Valentine's twist, use a heart-shaped muffin tin and adapt with any of your partner's favourite fillings.
Get the recipe here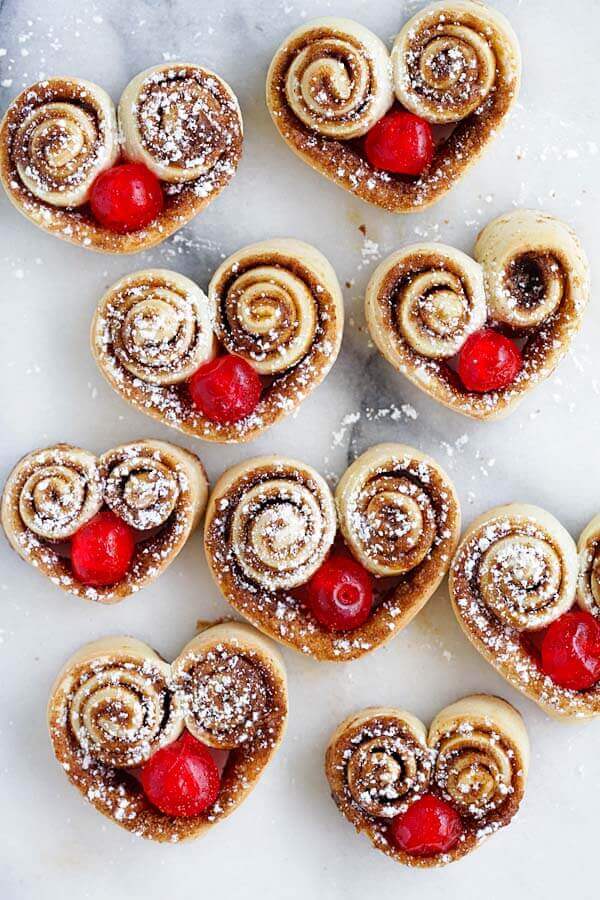 We can't get enough heart shaped food, and these adorable cinnamon rolls are sure to be a real winner this Valentine's Day. Make these a day ahead and heat them up in the morning for a lazy Valentine's breakfast.
For the full recipe, click here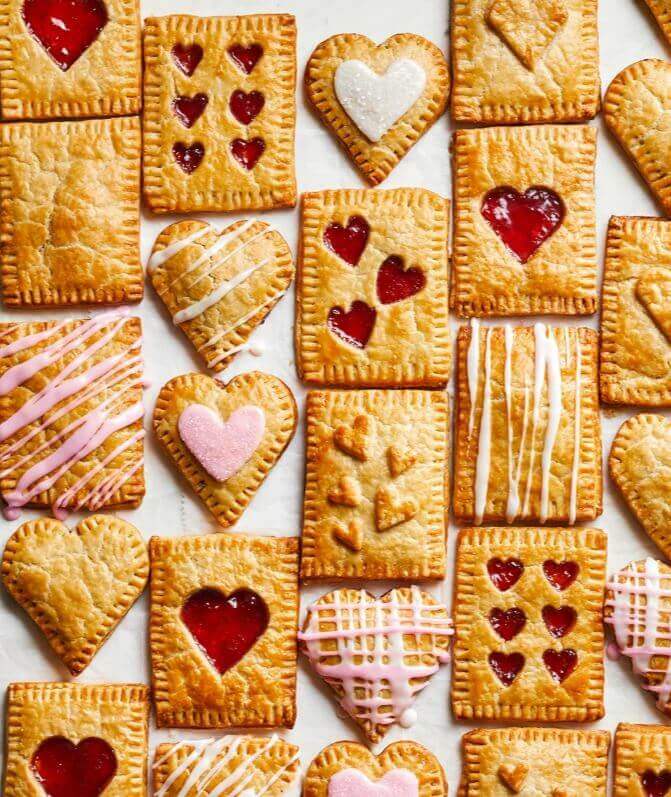 These epic hand pies will be sure to impress your loved one this Valentine's Day. Not a fan of jam? No problem! You can fill these babies with hazelnut spread or whatever else tickles your fancy.
Find the full recipe here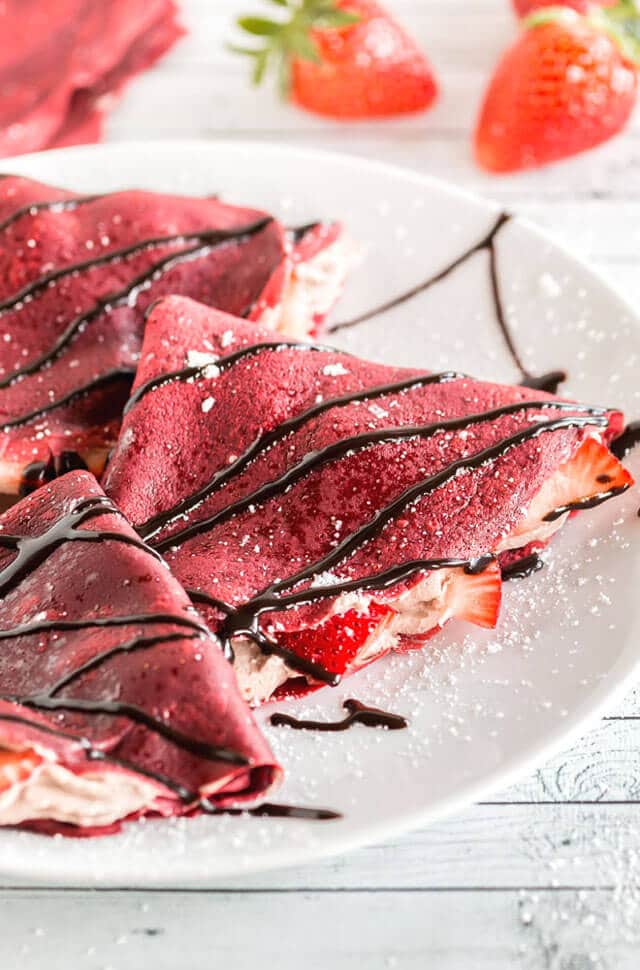 There's only one thing better than crepes for breakfast, and that's pink crepes packed with chocolate cream. These are stuffed with juicy strawberries and finished with a drizzle of chocolate sauce for a morning of pure indulgence.
Click here for the full recipe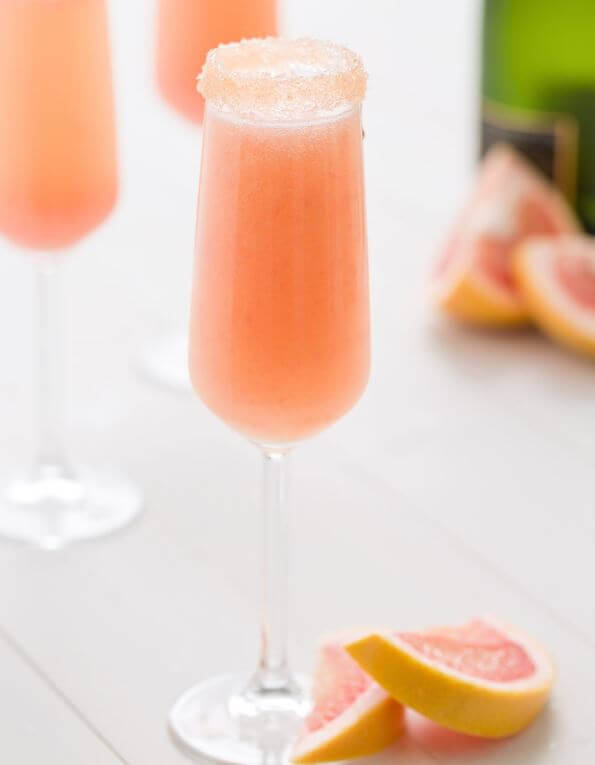 Breakfast in bed is a must this Valentine's Day, and what better way to spend your morning than in your pjs with a Grapefruit Mimosa in hand? A genius mix of Champagne and grapefruit juice, these deliciously tangy cocktails are the perfect accompaniment to any Valentine's Brunch dish.
Get the recipe here