8 Delicious Festive Veggie Recipes to Try this Christmas
Because there's more to Christmas Dinner than turkey and pigs-in-blankets.
If you're all too familiar with the annual veggie dilemma of what to eat for Christmas Dinner, do not fear. It's time to ditch that 5-year-old nut roast recipe and dust off your oven mits, because we've rounded up some mouth-watering festive veggie recipes that will be sure to make the meat-eaters at the table drool with envy this Christmas.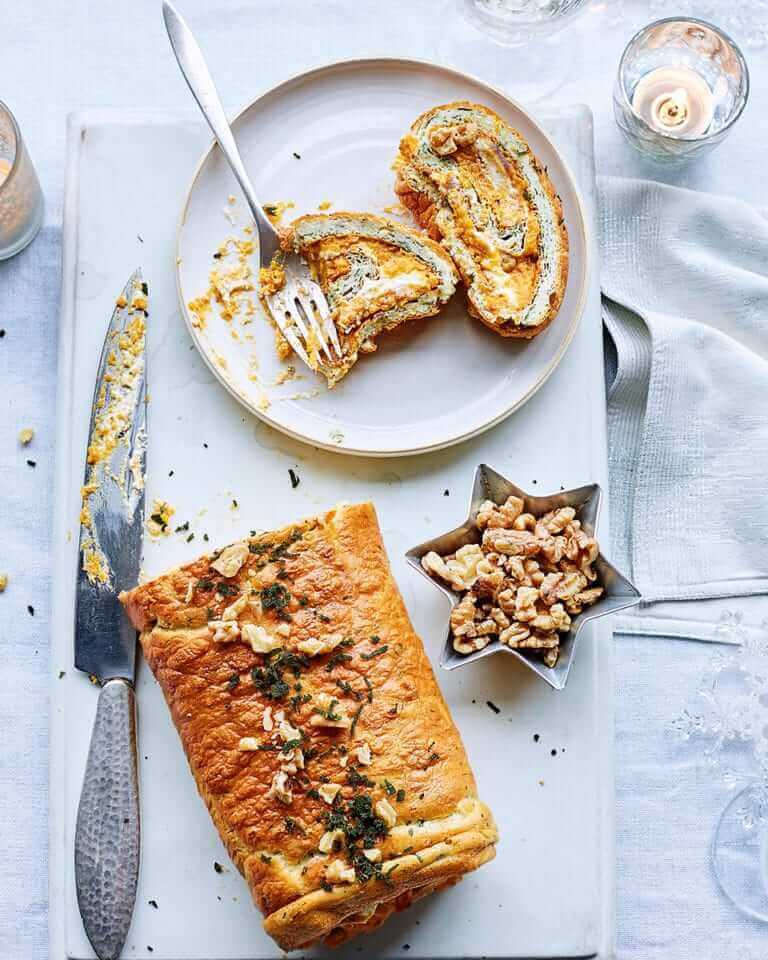 Nothing says Merry Christmas like melt-in-the-mouth butternut squash, creamy goat's cheese and toasted walnuts. And with this drool-worthy roulade, you can have it all in one dish! Perfect as a starter or as a substitute for turkey, this eye-catcher of a roulade is so wonderfully light and fluffy that you'll still have enough energy for those post-Christmas lunch party games.
View the full recipe here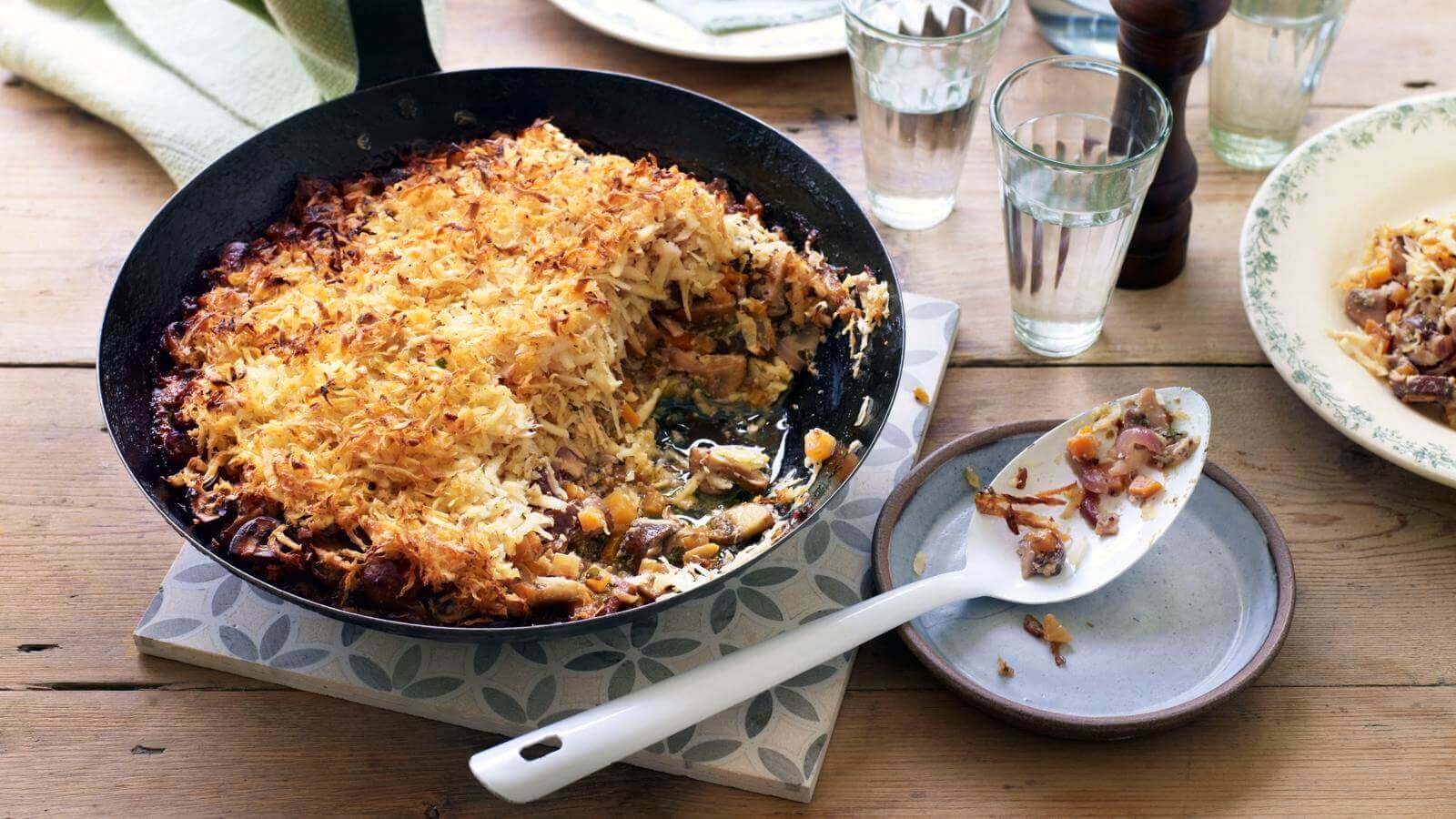 This lavish pie, filled to the brim with hearty chunks of mushroom and parsnips, will be a festive favourite amongst veggies. Not everyone wants to spend Christmas Day slaving away in the kitchen, and with just 30 minutes of prep time, this pie is perfect for those who would rather be opening pressies under the Christmas tree with a Buck's Fizz in hand.
You can read the recipe here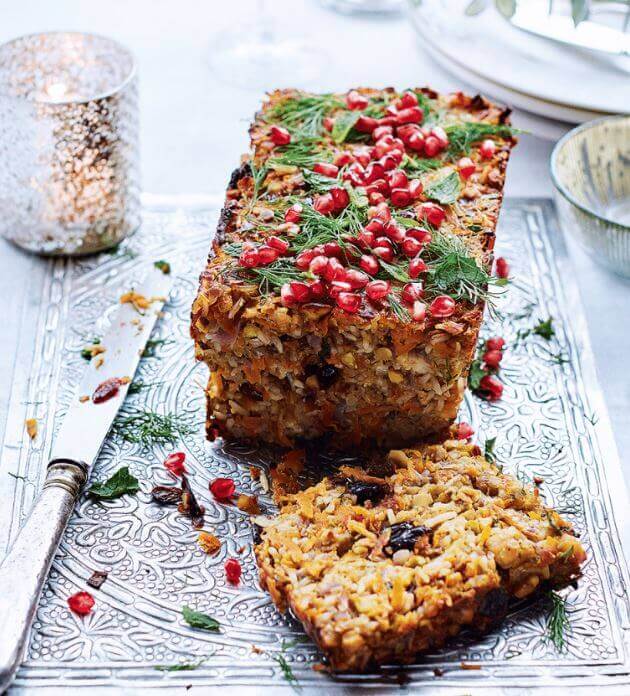 No list of veggie Christmas recipes would be complete without a good old heart-warming nut roast. And this one, bursting with halloumi, pistachios and heaps of vegetables, will not fail to disappoint. Sprinkled with a generous helping of pomegranate seeds, this epic nut roast will make a stunning centrepiece to your dining table this Christmas Day.
Click here for the recipe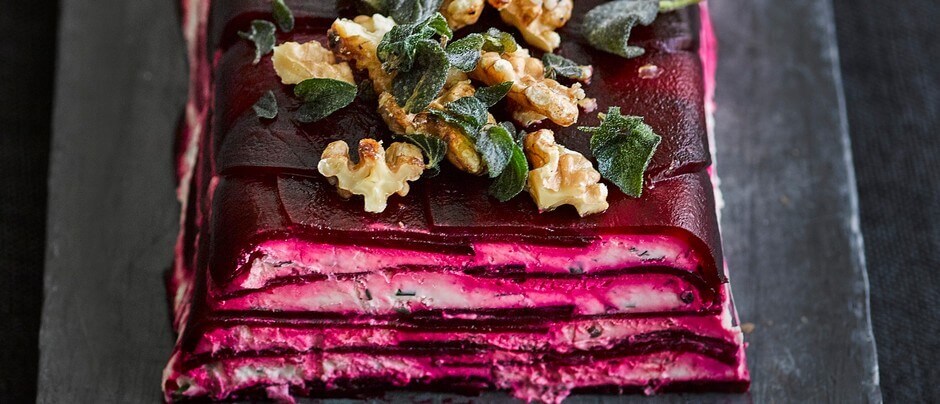 With layers of silky beetroot and creamy goat's cheese, this vibrant terrine is sure to attract some double glances around the dinner table. You can even prep it the day before and leave it in the fridge overnight. More time to watch Christmas films can only be a good thing, right?
View the full recipe here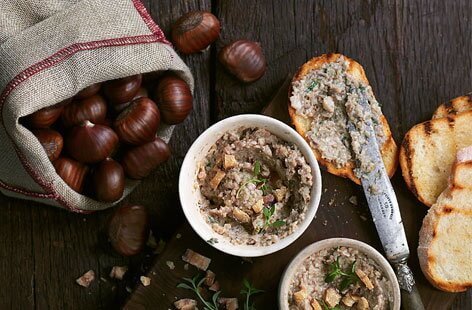 Made with chestnuts, mushrooms and thyme, this lip-smacking pate is a wholesome blend of veggie goodness. Not only is it a great addition to any buffet, it's also ideal as a starter for your Christmas lunch. Spread it on warm bread, smother it over crackers or, if you're anything like us, gobble it on its own with a spoon.
Full recipe here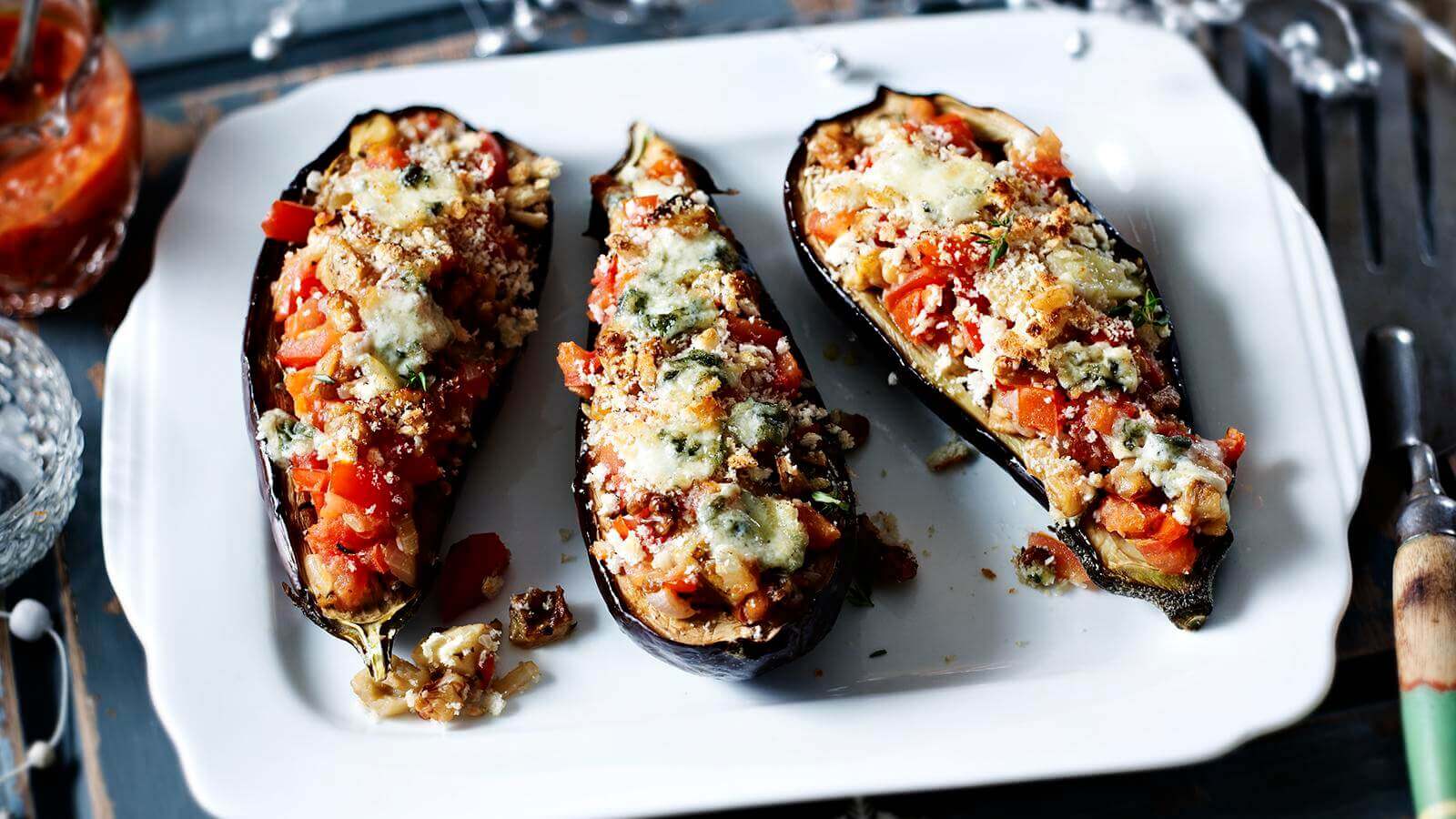 Is it even Christmas if you haven't put yourself into a blue cheese-induced food coma? These irresistible aubergines are stuffed with generous helpings of rich and creamy Roquefort – the perfect festive side dish that everyone can enjoy.
Click here to view the recipe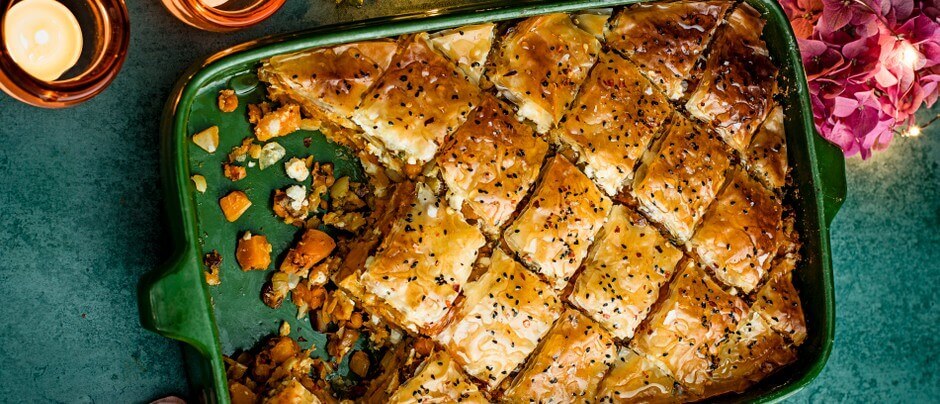 It's your favourite middle eastern dessert, but with a savoury festive twist! Filled with creamy feta, hearty helpings of vegetables and enough spicy harissa to give it a little kick, this baklava is sure to be a crowd-pleaser amongst veggies and meat-eaters alike.
Full recipe here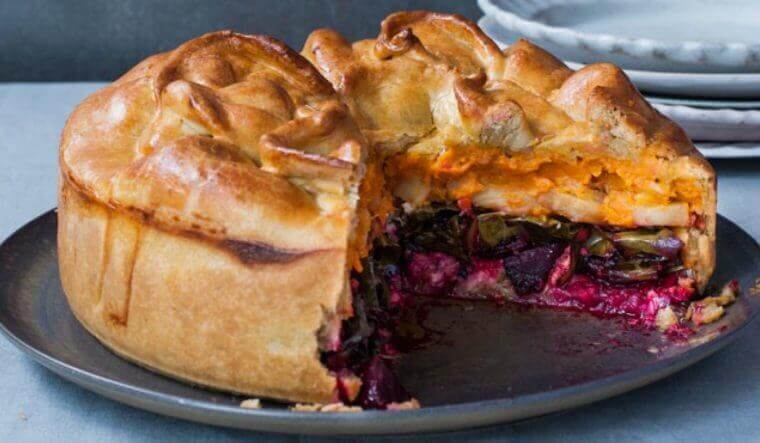 If you're looking for a veggie showstopper, look no further. While this pie may take a little while to prepare, we'd be lying if we said it wasn't totally worth it. Packed with beetroots, sweet potatoes and parsnips, this hefty heart-warmer of a pie will be sure to put that turkey to shame this Christmas. Just try and leave enough room for the trifle!
Click here for the full recipe