7 Decadent Breakfast Recipes to try this Christmas
It's beginning to look a lot like Christmas...
So, it's coming up to that special time of year when we indulge in a few well deserved lie in's and lounge around in our pyjamas until an unacceptable part of the afternoon. A day spent loafing still needs some tasty food accompaniments and, since you have a bit of extra time on your hands, why not make something slightly more extravagant than your usual bowl of Shreddies. It is Christmas after all so you need to make each moment count.
Since we don't want you to do too much work, we've rounded up a medley of decadent, festive breakfast recipes for you to start your morning with this Christmas break.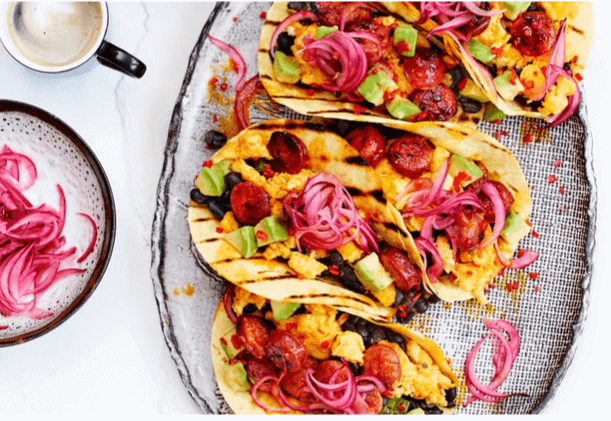 Spice things up a bit with a breakfast twist on this Mexican staple. Mix up the ingredients to use up any leftovers and double or triple up the amounts for an easy crowd-pleasing breakfast that will win you maximum hosting points!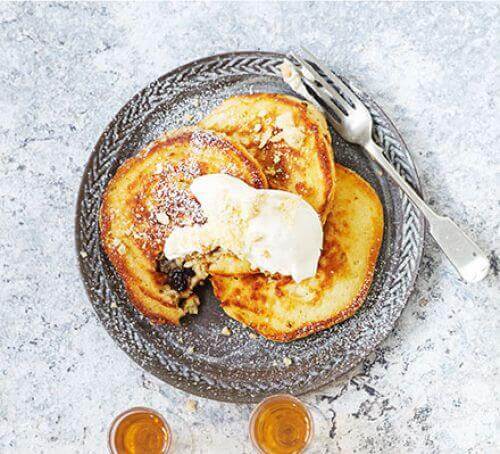 Mince pies for breakfast are totally acceptable in our eyes, however if you'd rather disguise this festive favourite as an actual breakfast dish, then try these stuffed mince pie pancakes. Oozing with festive flavour and served with lashings of boozy brandy cream, these easy to whip up pancakes are a truly luxurious breakfast treat.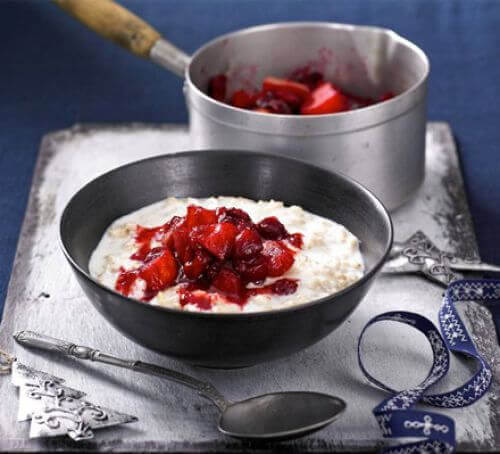 We all know the benefits of having a hearty bowl of porridge for breakfast but this sensible choice needn't be dull. Make one responsible decision this festive season with this spiced apple and cranberry creamy porridge. With a hint of vanilla and Christmas spiced compote, this is a winter warmer of a breakfast with some necessary nutritional value!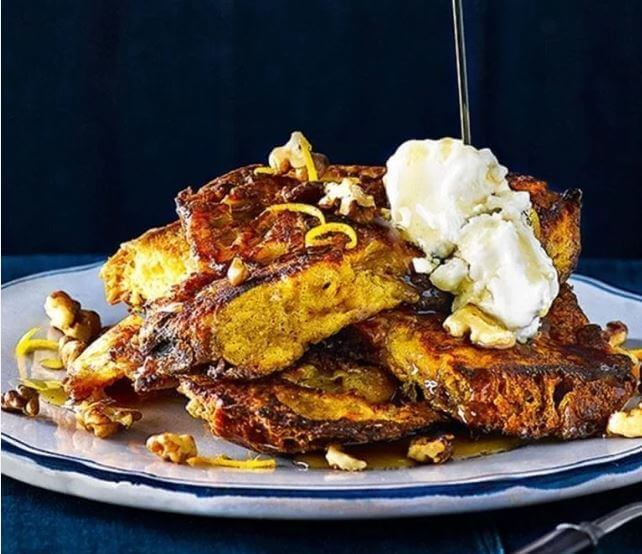 Been gifted a giant Panettone and not quite sure how you'll ever get through it? Then give this Christmas French toast recipe a try that makes use of stale panettone that would otherwise have gone to waste. Eggs are whisked with Italian mascarpone for added decadence and topped with juicy pomegranate seeds.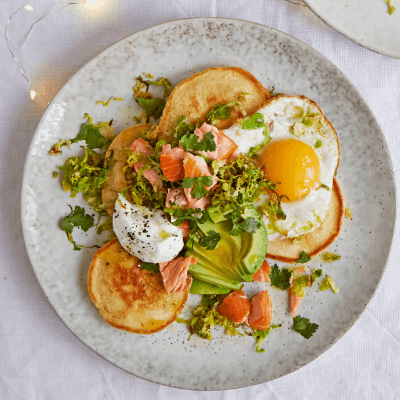 Ok so you're probably thinking that if there's one thing you have absolutely no desire to incorporate into your breakfast, it's brussels sprouts…but hear us out. End your hate for this divisive Christmas trimming by serving them crispy, with garlic on top of a bed of warm Scotch cakes with fried eggs, hot smoked salmon and avocado. And if you're still not convinced just give the sprouts a miss and tuck into this winning combo of all our fave Brunch ingredients!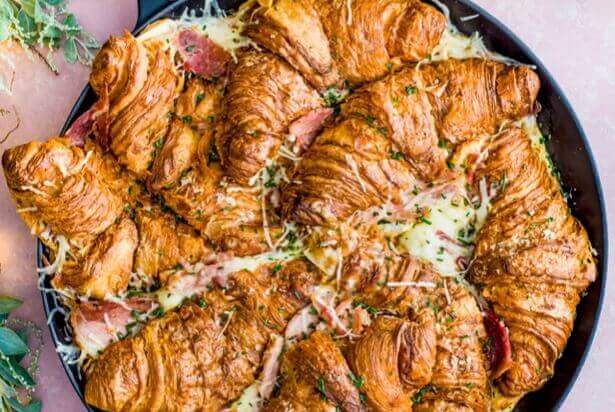 A delicious sweet and savoury mashup that can be prepared ahead of time and popped in the oven for an easy tear and share treat. If you're feeling a little creative why not experiment with different croissant fillings such as smoked salmon or swap for the meat for veggies.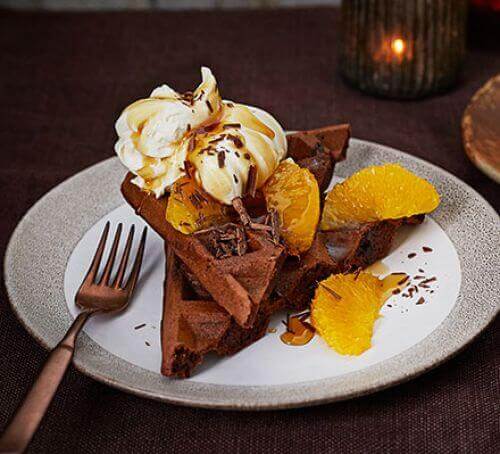 In an ode to everyone's favourite stocking filler, the Terry's Chocolate Orange, these delicious chocolate orange waffles won't fail to impress! Topped with maple syrup, orange segments and whipped cream, if there was ever a time to indulge in such a decadent breakfast- it's Christmas!