10/12/19
What's on

London

Christmas
5 Reasons to Spend your New Year's Day at Ballie Ballerson Soho
What better way to spend New Year's Day than in an illuminated pit of balls, gobbling pizza and guzzling Prosecco?
Can't get enough of New Year's celebrations? We feel you. But why be sad that New Year's Eve is over when you can spend your New Year's Day in a sea of colourful balls, with as much pizza, Prosecco and glitter as your heart desires? London's one and only ball-pit cocktail bar, Ballie Ballerson, is skipping into 2020 with a New Year's Day Disco Party Brunch and it's safe to say that we're a tad excited. Here's why: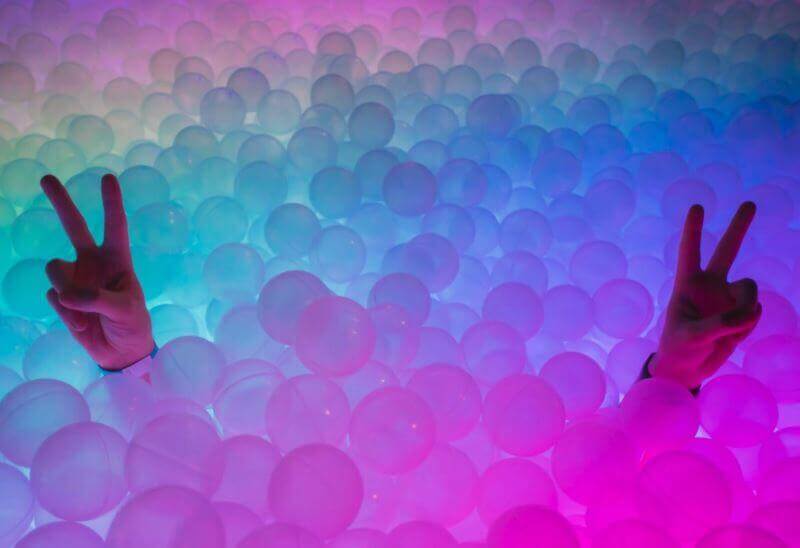 1. All-you-can-eat pizza
You're going to want to put that New Year's diet on hold because Ballie Ballerson is rolling into the New Year with an irresistible mouth-watering pizza menu. And guess what? It's completely bottomless! Dig into their smoky 'Is BBQ a Carb' pizza, topped with BBQ sauce, mozzarella, bacon, chicken and onions or gobble down a classic 'Thank U, cheese' pizza, smothered with oodles of cheesy, tomato-y goodness. With plenty of veggie options, not to mention gluten-free bases and vegan cheese, no one misses out at Ballie.
2. Bottomless Prosecco (AND Pornstar Martinis)
Did someone say hair of the dog? Power through that NYE hangover because, with all the Prosecco and Pornstar Martinis you can drink, you'll soon be feeling right as rain. Ballie Ballerson will be refilling those glasses for 90 magnificent minutes to fuel you for all the sparkly, childish fun that is about to ensue. Bottoms up!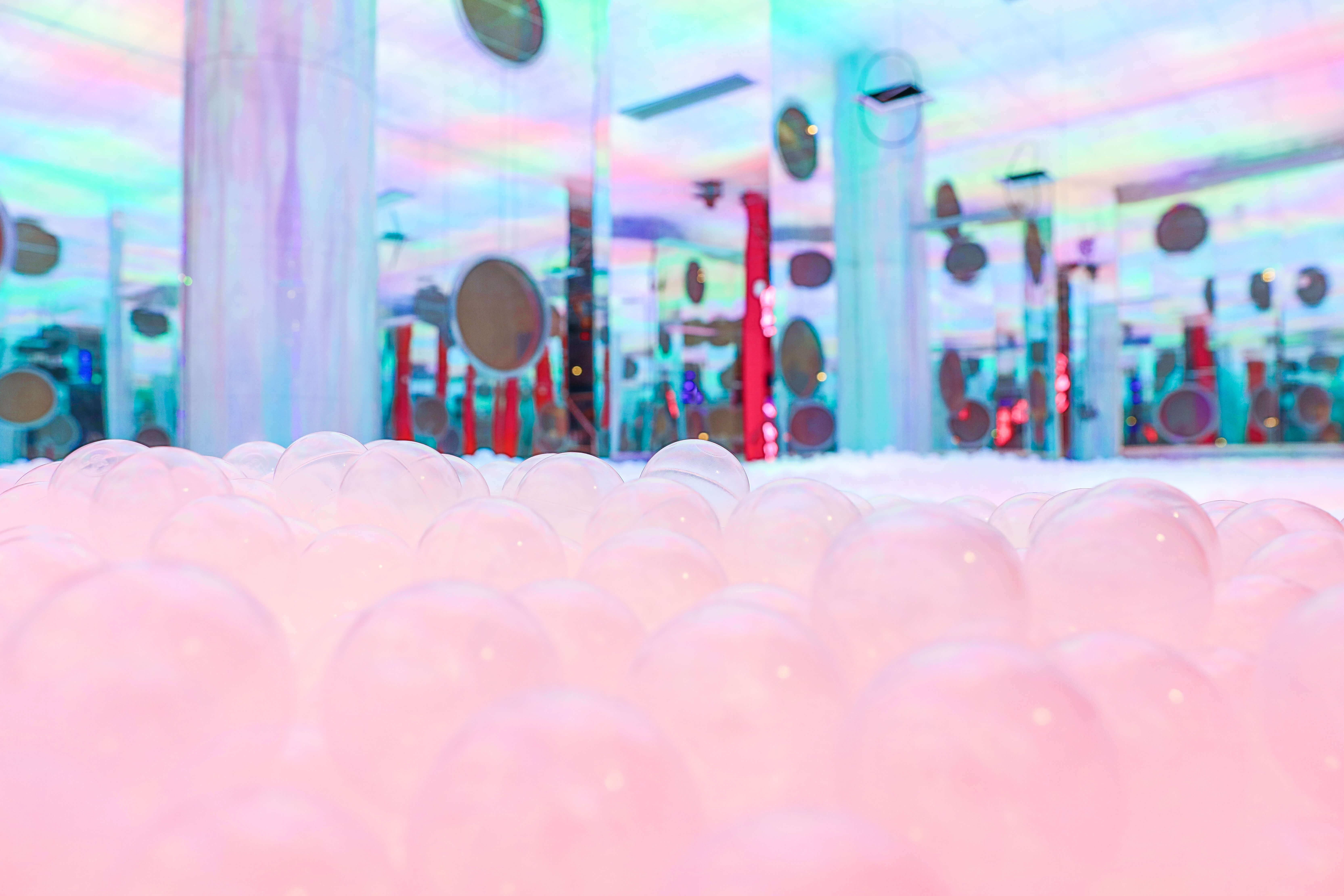 3. A giant ball-pit
You can hide behind those Pornstar Martinis for as long as you like, but who are you kidding? We know you're all big kids at heart. And what better place to unleash your inner child than inside London's famous ball-pit cocktail bar? Let's face it, you won't be able to resist the lure of those illuminated balls for long.
4. Glitter, glitter and more glitter
Who said sparkles were a December thing? Over at Ballie, every day is a glitter-fest, and New Year's Day is no different. So, squeeze into your glitziest leggings, paint yourself head-to-toe with sparkles and start the New Year as you mean to go on, like the little disco diva you are.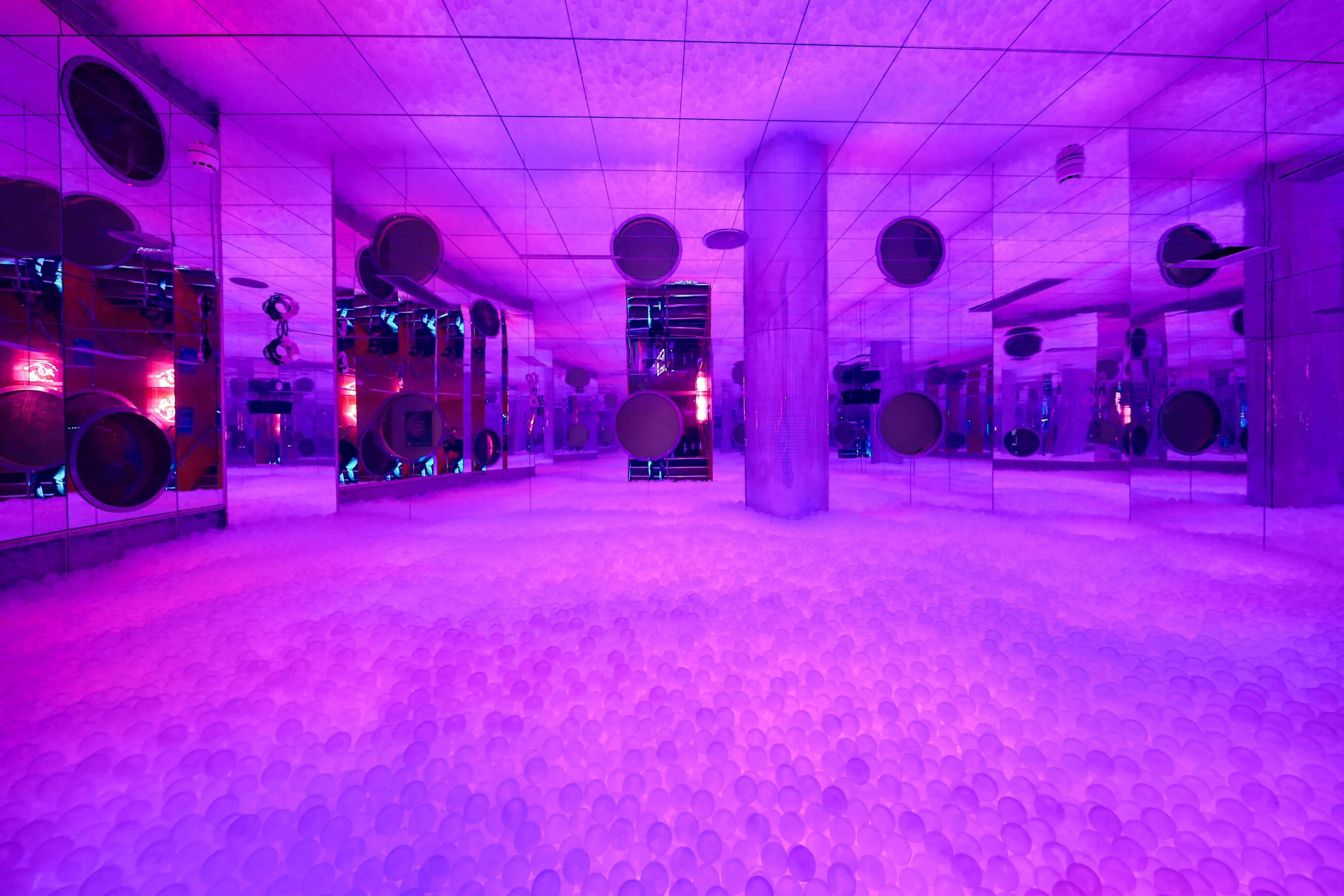 5. Unmissable entertainment
If all of that isn't enough to get you out of bed on New Year's Day, what if we told you that Ballie Ballerson had a few other surprises up its sleeve? In true Ballie fashion, Brunchers can also expect disco drag queens and top tunes to provide a groovin' soundtrack to your afternoon. What are you waiting for? Round up the troops, dig out those disco pants and dive in!

Disco divas can choose between two types of tickets: Seated Disco Baller, which guarantees seating in Ballie's lounge area, and Standing Disco Baller, which includes standing only. Tickets start from £25 and the event takes place on 1st January 2020 from 1pm – 3pm or 4pm – 6pm.
Buy your ticket here.
Still not convinced? We've got you covered. Click here to see all of our top picks for New Year's Day Brunch in London.