5 Reasons to Love Brunch at Bunga Bunga
With it's exotic Italian allure and extravagant party vibe, Bunga Bunga has been blessing Bruncher's hearts for nearly 7 years now.
We all know about the immersive dining experience that has made Bunga Bunga famous as one of the top London events to go to.
As a way of saying thanks for the good times, we thought we'd round up some of the reasons why Brunching at Bunga Bunga is so great. With so many options to choose from, we've managed to narrow it down to just 5 reasons why you should immediately stop what you're doing and book your spot at one of the legendary Bunga Bunga Brunch parties.
1) There's TWO Bunga Bunga's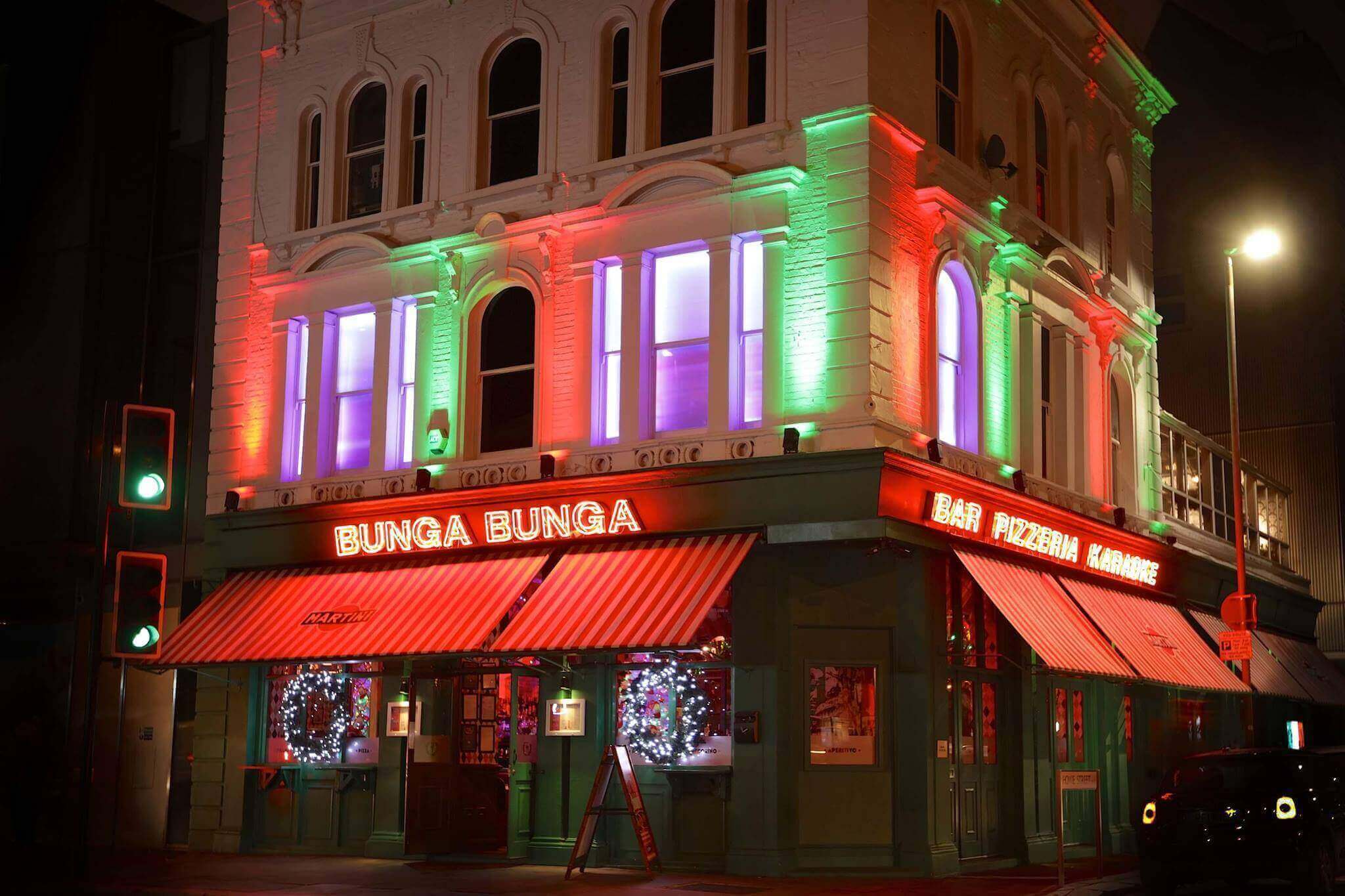 With their original site located in Battersea and the newer sister site in Covent Garden, you don't have to be a rocket scientist to realise two sites means double the fun, with twice as much variety and the perfect reason to encourage your mates to go again! Whilst the Battersea venue hosts Karaoke Brunch, Covent Garden puts on a Matinee Brunch show where you can be part of the show.
2) Its Bottomless Drinks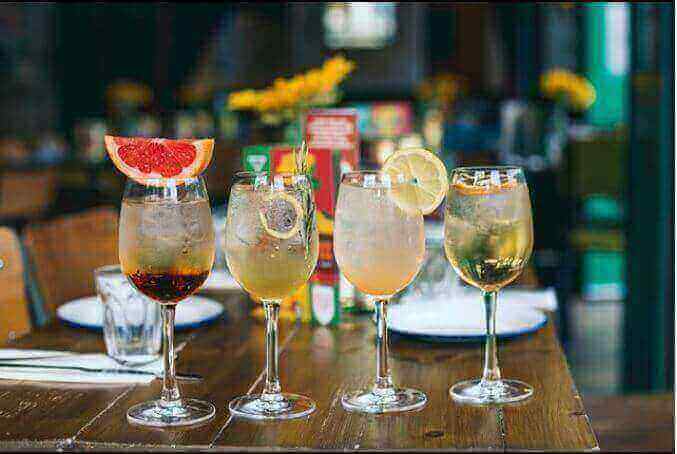 Of course, no Brunch event is complete without a glass of bubbly or two, and Bunga Bunga is no different. With two hours of Frizzante and Bellini's and your own jug of peach puree on every table, you can take charge in making your Bellini as strong or as fruity as you like.
3) The perfect excuse for a party in the day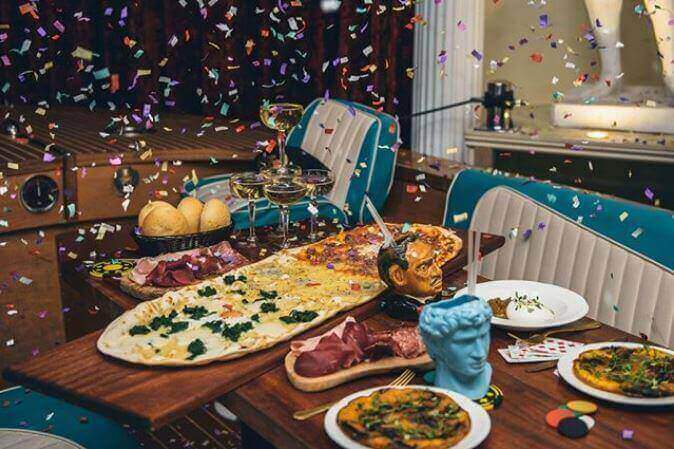 We can't of course gloss over all the singing and dancing extravaganza that make Bunga Bunga what it is. The wild variety of live entertainment always has you guessing what's next to come in the intense 5-hour non-stop party and karaoke.
4) The enthusiastic staff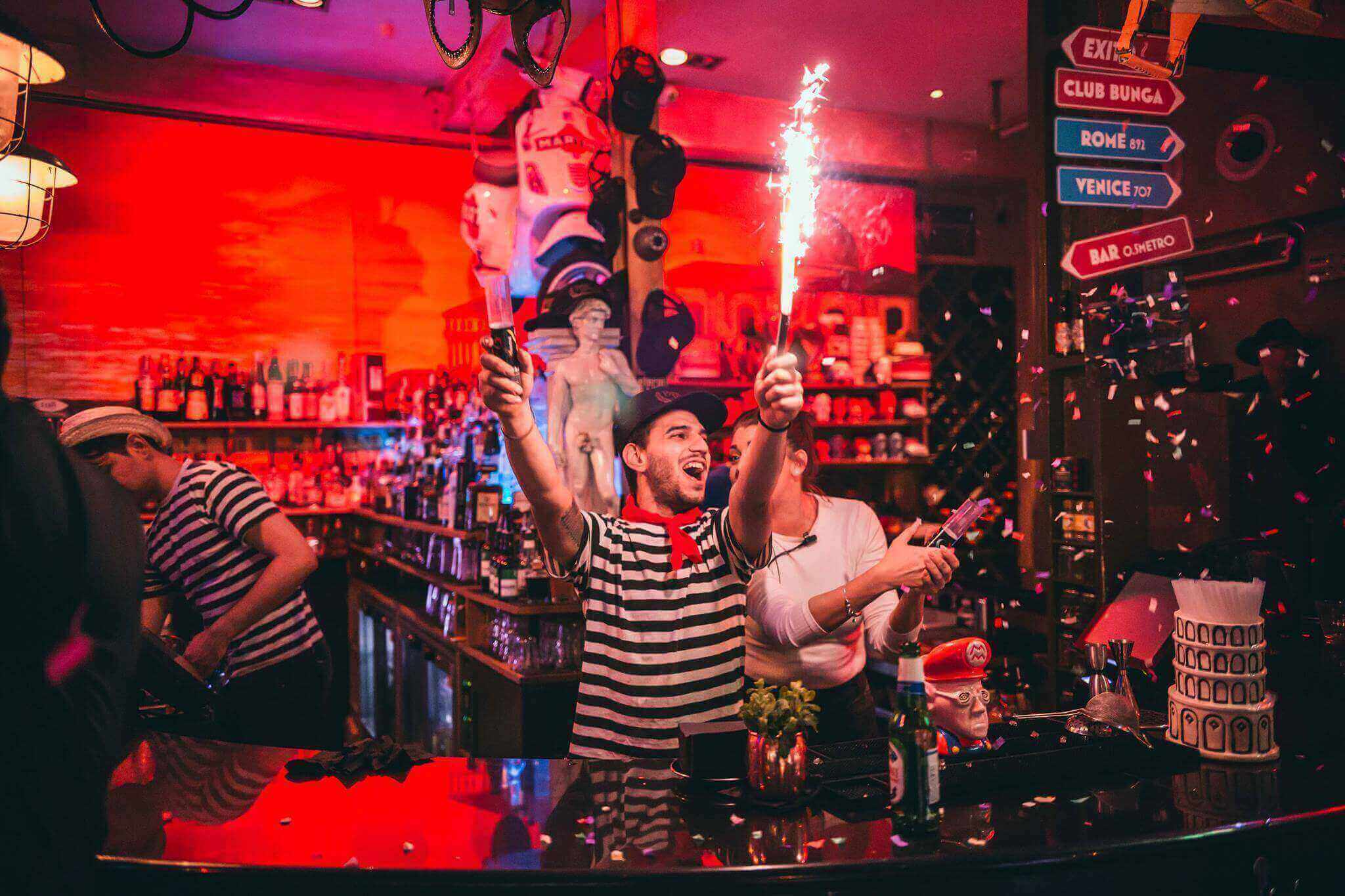 So, as much as Bunga Bunga is a party, the dedication of the team at both venues to create the best atmosphere really needs to be pointed out. From the waitresses to the door staff and the entertainers, they are always trying their hardest to bring the fun and create the best experience for customers. For that, we thank you Bunga Bunga staff!
5) All the
fooooood!

What's good about the Bunga Bunga Brunch is that the food really is the star of the show – a three-course extravaganza with a huge sharing pizza that can reach up to a metre in length if your party is big enough, as well as antipasto and a boozy tiramisu amongst the dessert options in true Italian style.
For the perfect gift, you can buy a voucher for a 3 course Sunday Brunch with Unlimited Bellinis at Bunga Bunga Battersea here
Or if you wish to experience the magical Matinee Brunch at Bunga Bunga Covent Garden, you can book your spot here