10 top Brunch spots in Liverpool
Liverpool is famous for many things: football, The Beatles, two cathedrals.
Liverpool's status as one of the world's biggest ports has led to the city developing a unique personality like nowhere else - and it comes as no surprise that this cultural melting pot has led to a thriving food and drink scene.
There's an overwhelming amount of exciting Breakfast and Brunch venues and we've rounded up 10 of the best to make sure you begin the day in this vibrant city properly:
Mann Island Social is a restaurant dedicated to eating better and eating together. Their menu is designed for groups to come and enjoy; morning, noon or night. Be sure not to miss the Social Sharers; huge breakfast sharing plates designed to scale to the size of the party and allowing guests to leave what they don't like and take what they do!
Where is it?
25A Mann Island, Liverpool, L3 1BP
Click here to book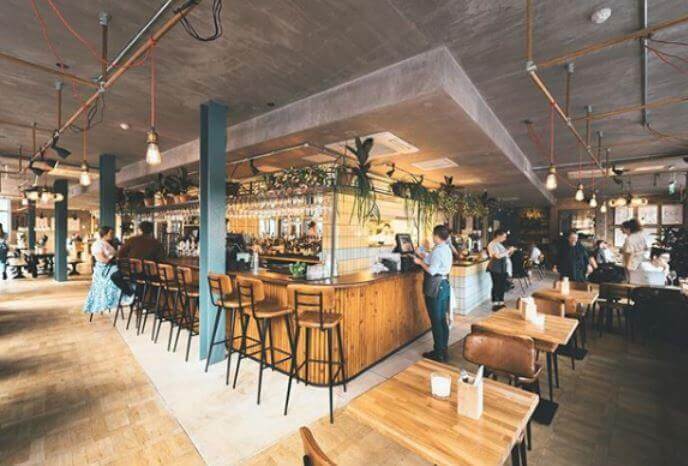 In Liverpool's sought-after Georgian Quarter you'll find Papillon, a millennial pink gastro pub with a brunch menu that features a range of classic dishes, accompanied by fresh bread from a local bakery.
Sunday's at Papillon are an indulgent affair with roasts piled high with all the trimmings followed by decadent desserts and a selection of wines and cask ales from local breweries.
Where is it?
31 Hope Street, Georgian Quarter, L1 9BQ
Click here to book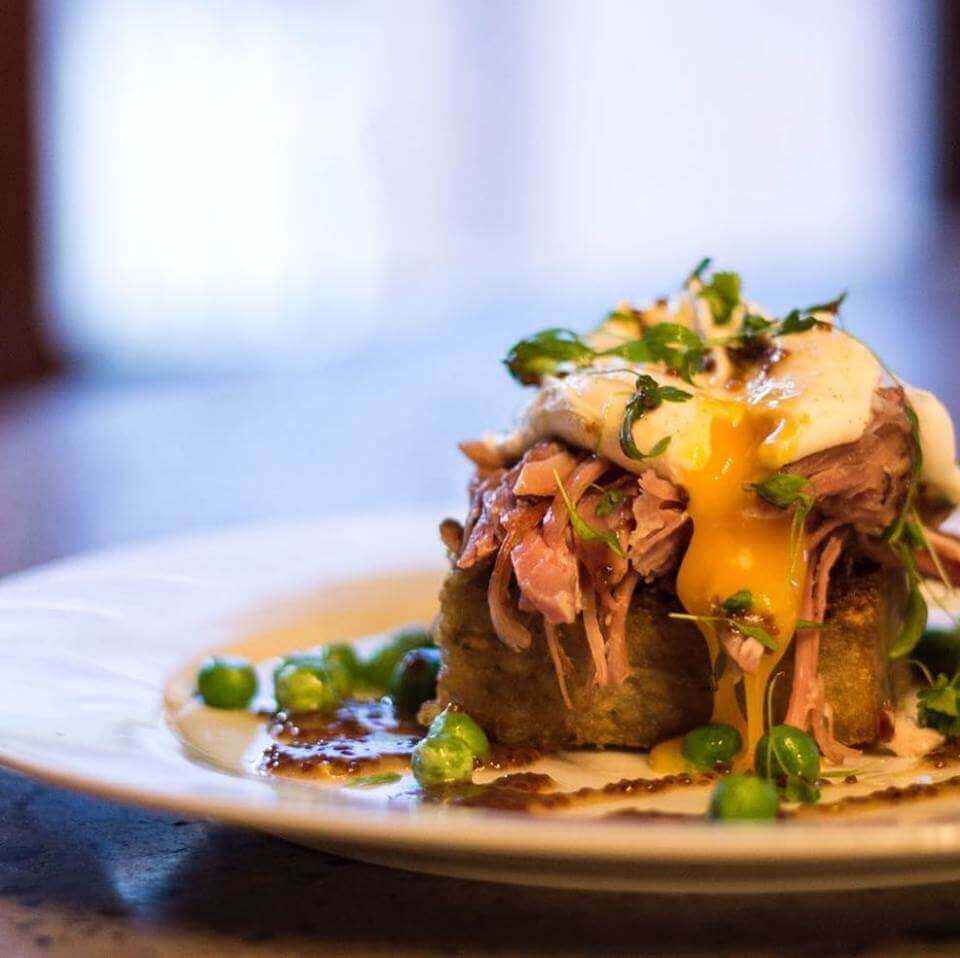 Clockworks dabble in proper British grub, from an early-morning fry-up right round to a traditional Sunday Roast all. Meaty Brunch dishes on offer include ham hock benedict or a juicy pork belly on sourdough. Veggies need not worry as there are a range of waffles, veggie breakfasts and hearty porridge and granola bowls on offer.
Where is it?
11 Wolstenholme Square, Liverpool, L1 4JJ
Click here to book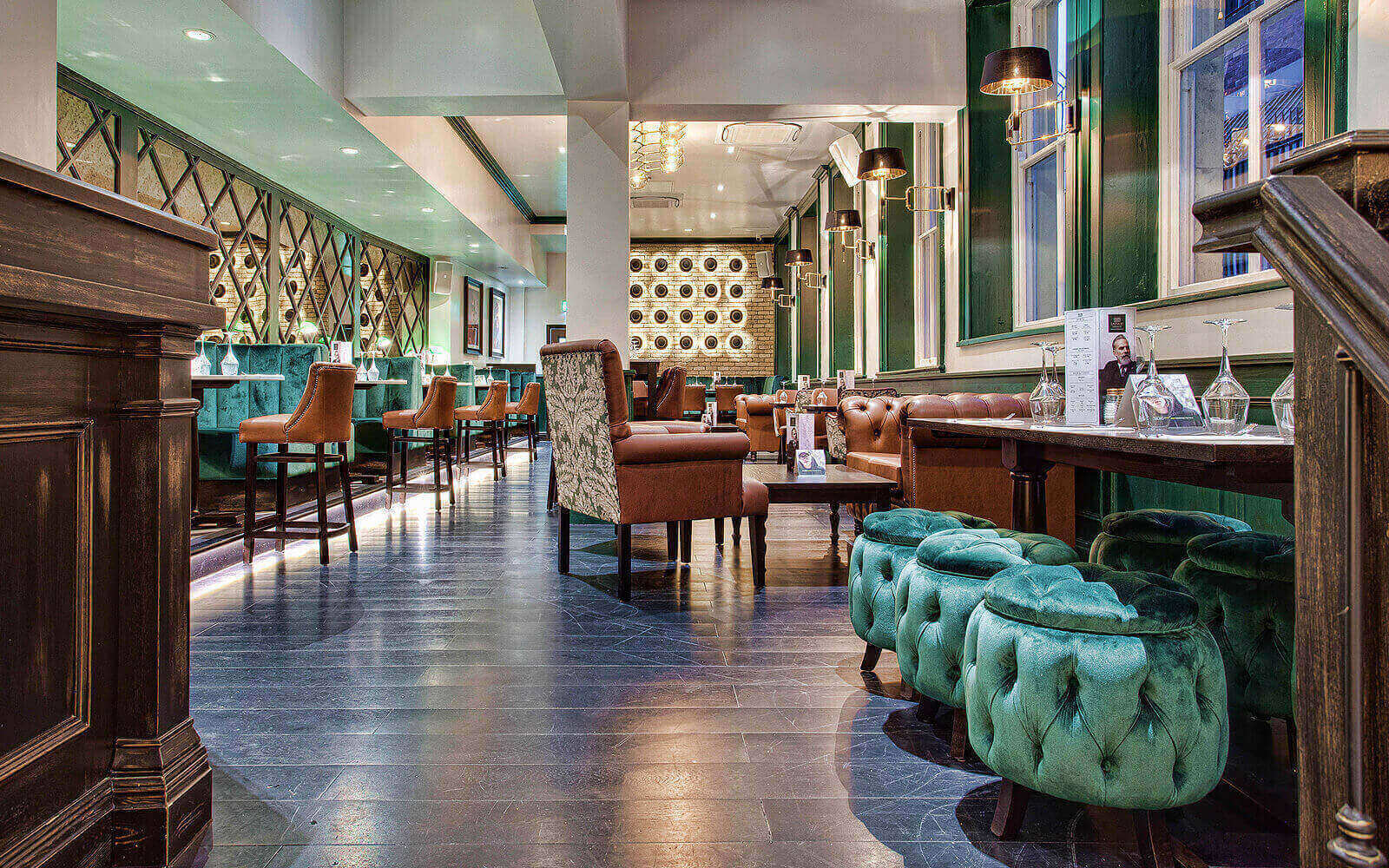 The sophisticated Castle Street Townhouse is set in the heart of Liverpool's commercial district and boasts a lovely terraced area overlooking the bustling streets.
Brunchers can enjoy a special Townhouse version of a Full English or a range of Townhouse Favourite if you're looking for something a little bit different including fried eggs, chorizo and straw fries. Why not add some sparkle to your Brunch with a glass of Prosecco?
Where is it?
Castle St, Liverpool, L2 4TA
Click here to book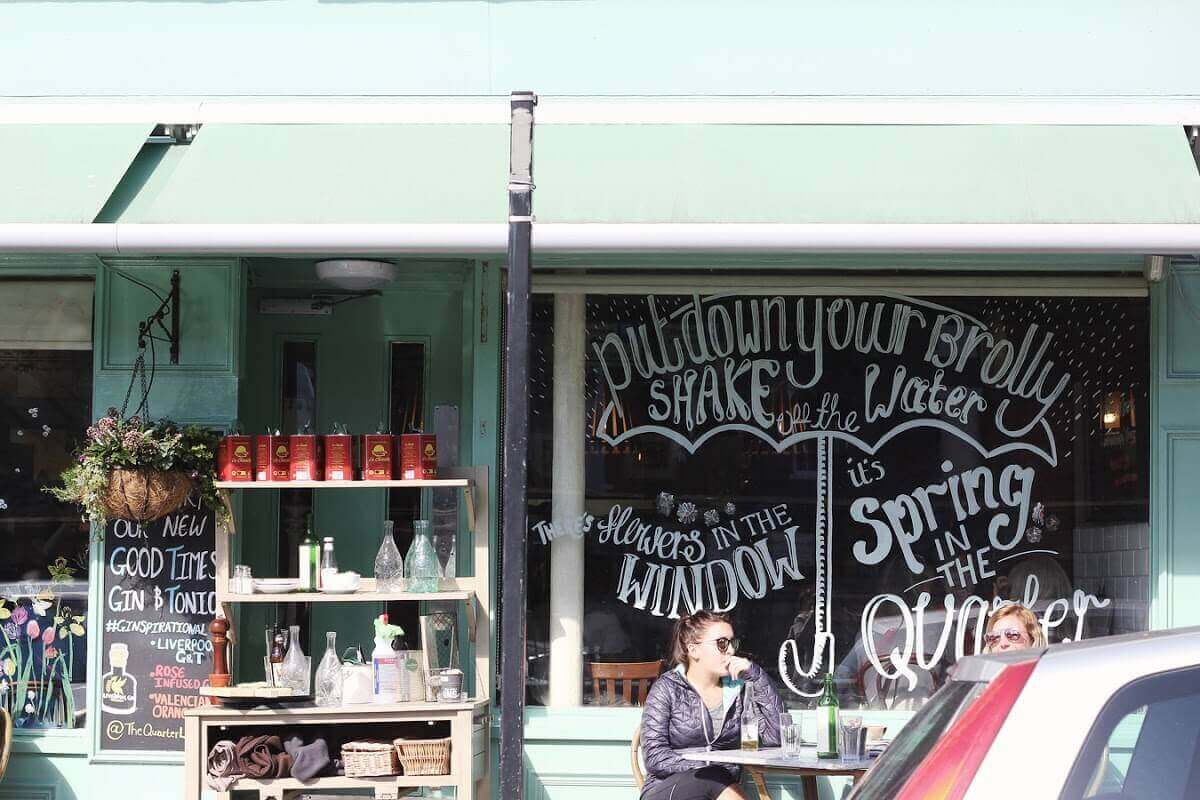 Set on the beautiful cobbled streets of Faulkner Street in Liverpool's quaint Georgian Quarter, this stylish eatery features perfect executions of Bruncher favourites including one of the finest veggie breakfasts in the city.
If the weather is permitting, try and get an outdoor seat and enjoy fantastic views of the nearby Anglican Cathedral.
Where is it?
7 Falkner Street, Liverpool, L8 7PU
Click here to book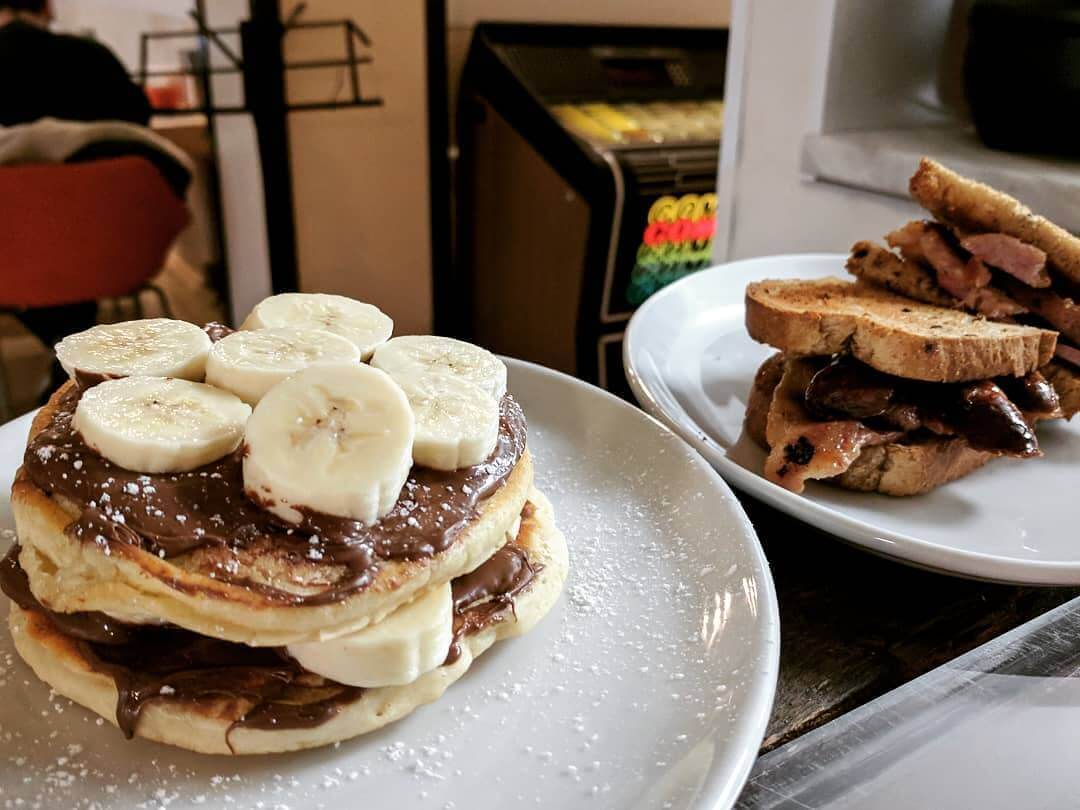 Muster Custom Coffee is a hidden gem tucked away in the historic Ropewalks area of Liverpool City Centre, where a good cup of coffee is guaranteed for those that are fortunate enough to stumble upon this quirky coffeehouse. Speciality coffee, freakshakes and Brunch - this best kept secret has everything you need for a decadent treat.
Where is it?
15 Argyle St, Liverpool, L1 5DL
Click here to book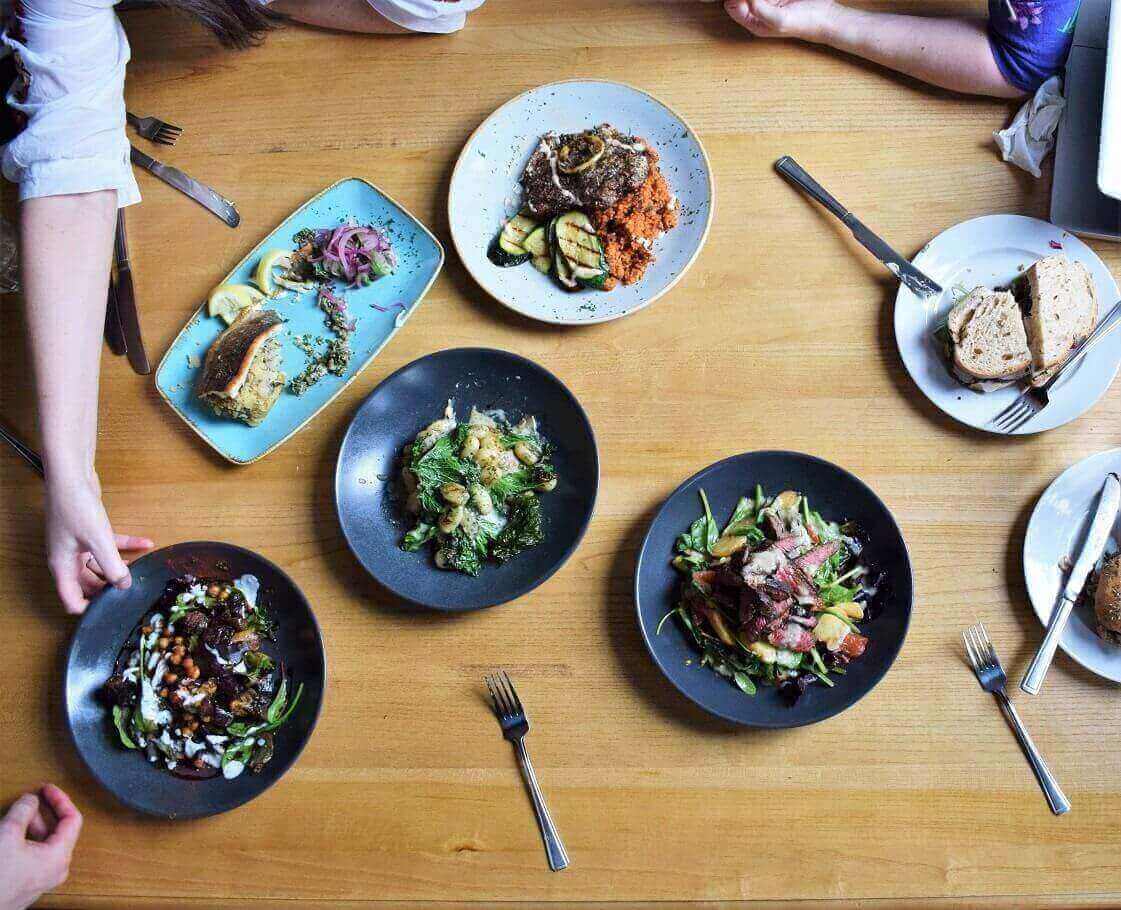 LEAF specialise in colourful and nutritious food for the soul. While the menu is geared towards more health-conscious eaters – granola with blueberry compote, cinnamon and toasted almond porridge, eggs on toast with crispy kale and harissa oil, along with extensive vegan and veggie options – they also offer a sizeable Full English and other, more 'meaty' dishes.
A tea from their extensive menu provides the perfect accompaniment to your healthy morning to begin your busy day with a detox.
Where is it?
65-67 Bold St, Liverpool, L1 4EZ
Click here to find out more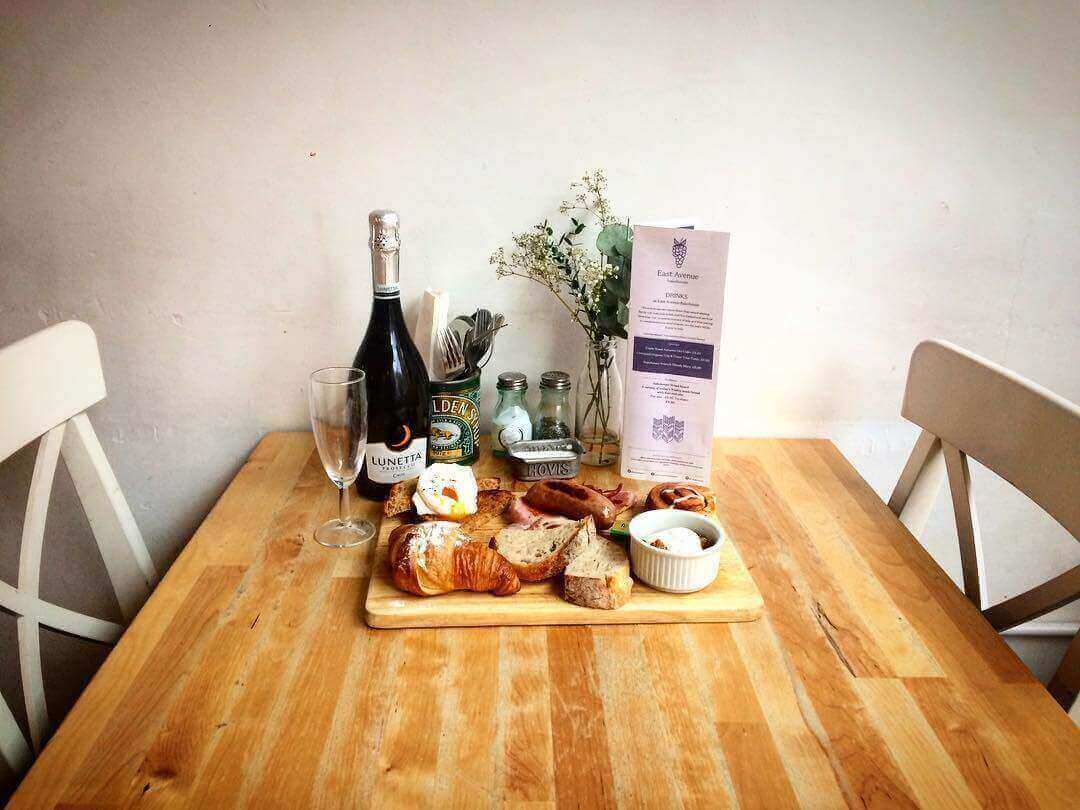 Lovingly home baked goods with a modern British feel, The Little Shoe Bold Street is the perfect spot for comforting homely food.
The Little Shoe Bold Street have a DIY approach to their menu – they bake their own bread, import exotic wine and rely on seasonal, fresh produce for a truly independent way of doing things.
Where is it?
112 Bold street, Liverpool, L1 4HY​
Click here to book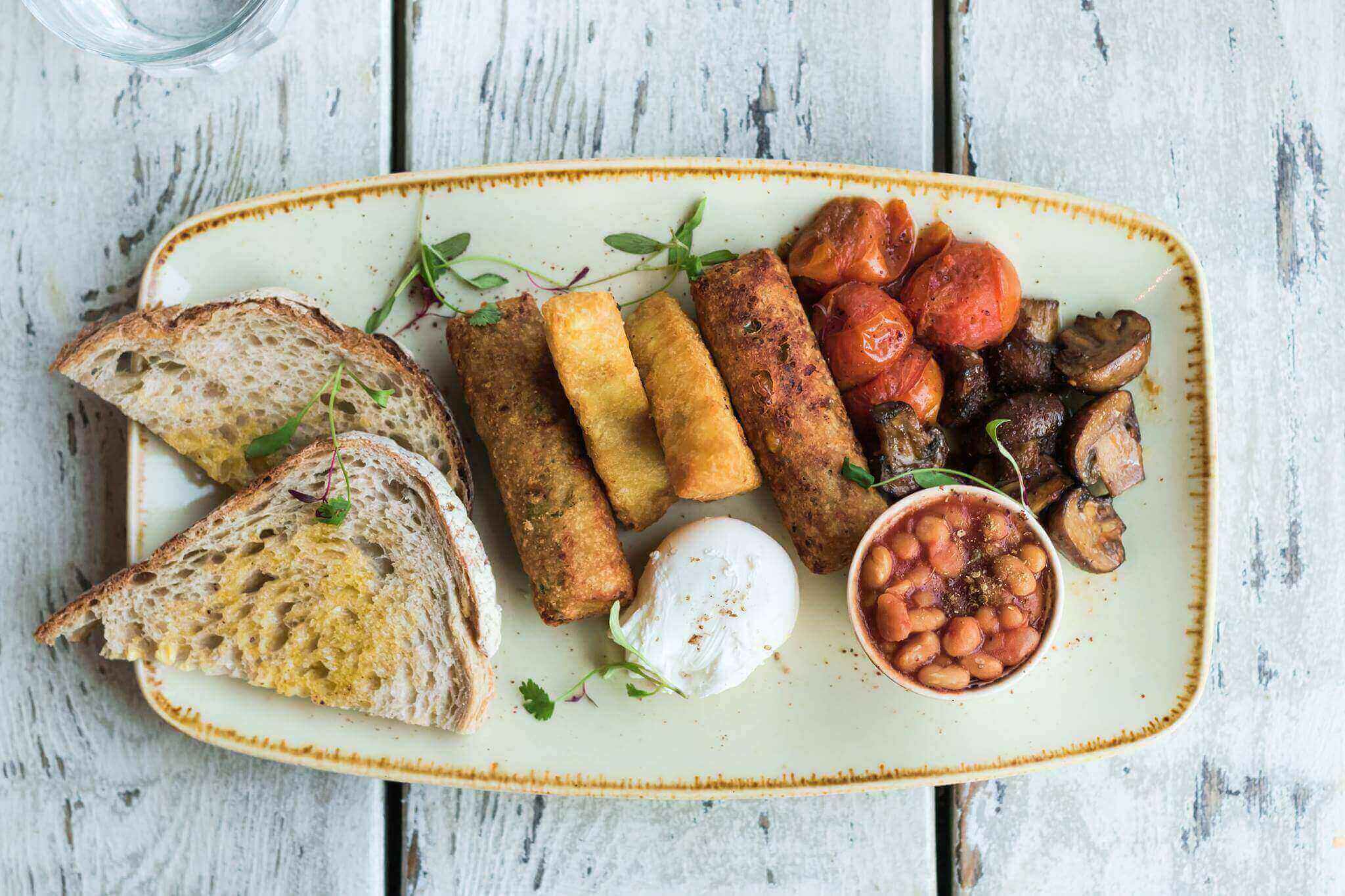 If you're after something a little less decadent without sacrificing any flavour then be sure to check out Love Thy Neighbour located on Liverpool's Hatton Garden.
This hip cafe is indebted to making sure everyone has the chance to try their lovely, healthy creations and have one of the most extensive vegan and veggie Brunch menus, as well as catering to those with gluten and nut intolerances.
Where is it?
3 Hatton Garden, Liverpool, L3 2FE​
Click here to find out more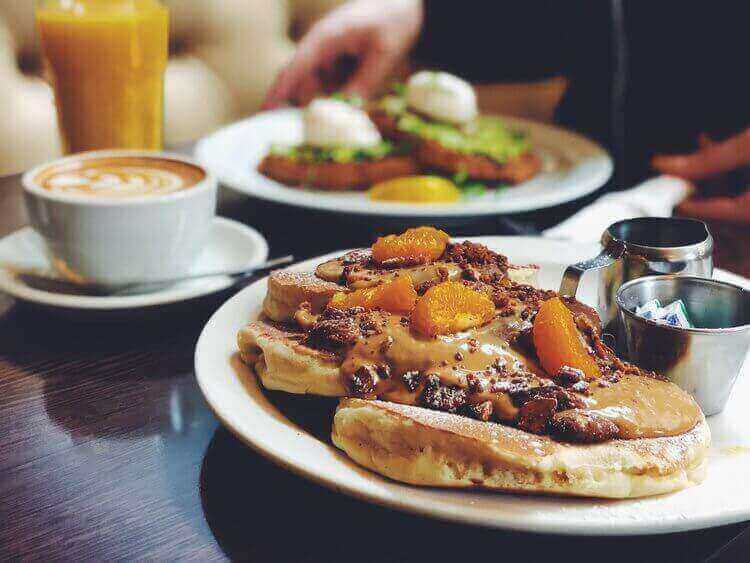 Liverpool's truest execution of Guy Beringer's Plea is served at Moose Coffee – a decadent eatery inspired by American breakfast culture. Championing classics like pancakes, waffles and mouth-watering French toast stacks, this extensive menu is sure to satisfy every Bruncher's need.
Moose Coffee's flagship location is on Dale Street, but it wouldn't be the most surprising thing in the world if you are greeted at this very popular spot with a wait for a table. However, no need to fret as they have another fantastic location across the city centre in Hope Street, or, if you fancy venturing out a bit you can visit their original location in quaint Crosby.
Where is it?
88 Federation House, Hope St, Liverpool, L1 9BW
Click here to find out more